Dublin Nightlife - World-Class Pubs, Clubs, and Traditional Irish Music
Dublin Nightlife - World-Class Pubs, Clubs, and Traditional Irish Music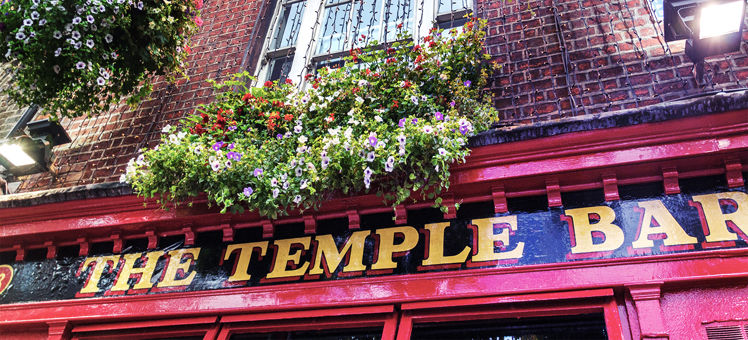 Dubliners are famously sociable people, and a night out in the city is often the highlight of a visit to Ireland. From stylish clubs on Leeson Street to older pubs off Grafton Street, there's a great place to drink and chat on almost every corner. The home town of U2 is proud of its music, so you can dance to live rock or sing along to traditional Irish folk tunes.
Music concerts and sessions
The streets of Dublin ring with music, from the buskers along Temple Bar to the free traditional music sessions in many local pubs. The city is also an essential stop for many bands touring Europe, so there is an endless roster of concerts, from intimate venues to huge stadium gigs.
Vicar Street
One of the city's more sophisticated modern venues, Vicar Street stages a nightly mixed bill of live music and high-quality stand-up comedy. The adjoining bar draws a style-conscious crowd too.
24 Holles Street, Dublin 2Tel: +353 1 77 55 800
Vicar Street website
3Arena
Dublin's premier venue for big concerts, this high-tech arena puts on a year-round program of major acts from the world of rock, pop, and classical music.
Northwall Quay, Dublin 1. Tel: +353 1 819 8888
3Arena website
Oliver St. John Gogarty
Perhaps the busiest pub in Temple Bar, Gogarty's is usually packed and always fun. Spontaneous live music can break out any time downstairs, and there are regular trad sessions upstairs in the Library Bar almost every night.
58 Fleet Street, Dublin 2. Tel: +353 1 6711 822
Oliver St. John Gogarty website
Dublin pub crawls
Dublin is home to more than 600 pubs, each one with its own crowd of regulars who will swear it's the best in the city. You probably can't visit them all, but you can join one of the city's many guided pub crawls. Experts will lead you through a selection of fine drinking establishments, point out their distinctive design features, and tell stories of legendary past patrons.
Dublin Literary Pub Crawl
The pubs of Dublin have hosted many world-famous local writers, including James Joyce and Samuel Beckett. This tour does a circuit of those literary haunts, some of which have even been immortalized in great novels like Ulysses.
9 Duke Street, Dublin 2. Tel: +353 1 670 5602
Dublin Literary Pub Crawl website
Classy cocktails and clubbing
Dublin is a party city, with nightclubs ranging from cheap and cheerful to pricey and sophisticated. Business is booming for vintage-style cocktail bars, and they tend to fill up with well-dressed young Dubliners enjoying drinks after work, or just getting started on a big night out.
Vintage Cocktail Club
One of the few bars in Dublin that require a reservation, VCC is a speakeasy-type joint staffed by highly trained mixologists who take their craft very seriously. You'll have a drinking experience to remember, if you can get in.
15 Crown Alley, Temple Bar, Dublin 2. Tel: +353 1 675 3547
Vintage Cocktail Club website
The Sugar Club
Surrounded by stylish hotspots and late-night bars, The Sugar Club brings something different to Leeson Street. An eclectic roster of live music and super-skilled DJs keeps the place sounding fresh from one night to the next.
8 Lower Leeson Street, Dublin 2. Tel: +353 1 678 7188
The Sugar Club website
Live comedy
Dubliners love to tell jokes and funny stories, which makes the city fertile ground for comic talent. Emerging local acts rub shoulders with big international names in buzzing live venues like The International Bar on Wicklow Street, which hosts gigs every night in a tiny upstairs room. Lots of other pubs now put on regular comedy shows, and the city has at least one club dedicated to stand-up and improv.
The Laughter Lounge
Ireland's only dedicated comedy venue, The Laughter Lounge is a custom-designed theatre space, where you can enjoy a longer live show and a late bar.
8 Eden Quay, O'Connell Bridge, Dublin 1. Tel: +353 1 878 3003
The Laughter Lounge website
The International Bar
You can step right in from one of Dublin's busiest shopping streets for a quiet afternoon pint in one of its oldest and best pubs. You may find yourself so comfortable that you stay put for the evening comedy show.
23 Wicklow Street, Dublin 2. Tel: +353 1 677 9250
The International Bar website
Discover
Find your perfect holiday in Dublin
From 1000 hotels.