Family-Friendly Dublin - Kid-Friendly Days Out and Children's Entertainment
Family-Friendly Dublin - Kid-Friendly Days Out and Children's Entertainment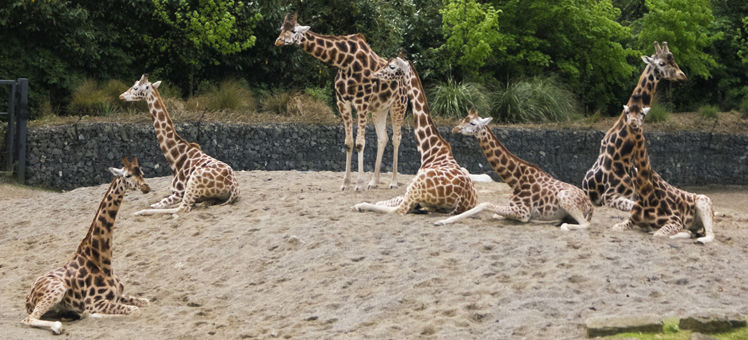 Ireland has one of the youngest populations in Europe, and its capital city is especially family friendly. Parents with toddlers or teens can expect a warm welcome wherever they go, and enjoy a range of citywide attractions from historic sites to sandy beaches and the vast green space of Phoenix Park.
Exploring and sightseeing
Dublin is a compact city and most of its central attractions are within walking distance of each other. The bustling streets can be busy enough to slow you down though, so it's often easier to book your Dublin adventures through a local tour organizer, and zip between the city sights in style and comfort.
Viking Splash Tours
The big yellow Viking Splash Tour bus is a familiar sight on the roads and along the waterways of central Dublin. Climb aboard to explore the city and learn its history while roaring like a Viking at passers-by.
St Stephen's Green North, Dublin 2Tel: +353 1 707 6000
Viking Splash Tours website
Dublin Bus Tour
There are several competing open-top bus tours offering hop-on, hop-off services around the city. The best-known is run by Dublin Bus, whose expert guides provide fun, informative, and sometimes hilarious commentary en route.
Dublin Bus, 59 Upper O'Connell Street, Dublin 1. Tel: +353 1 703 3028
Dublin Bus Tour website
Unique Dublin experiences
It doesn't take long to fall in love with Dublin, which offers all the modern shops and entertainments of other capital cities but also has a distinctive charm and flair that sets it apart. Certain attractions and activities, like the Dublinia living history museum, are so unique to the Irish capital that even small kids can get a sense of what makes the place so special.
Dublinia
Stride the decks of a Viking warship, browse a medieval market, dig through ancient ruins for lost treasures - Dublinia is an immersive, interactive experience that brings the city's 1,000-year history to life.
St Michael's Hill, Christ Church, Dublin 8. Tel: +353 1 679 4611
Dublinia website
Etihad Skyline Tour at Croke Park
If you're over 4 feet tall and not afraid of heights, you can walk around the roof of one of Europe's biggest sports stadiums. You'll get an unbeatable view over the city, Dublin Bay, and the mountains beyond.
Cusack Stand, St Joseph's Avenue, Croke Park, Dublin 3. Tel: +353 1 819 2323
Etihad Skyline Tour at Croke Park website
Hands-on educational exhibits
Taking kids to museums and galleries can be like asking them to eat their vegetables, but many Dublin venues go out of their way to engage younger visitors. Two particular highlights, based around chocolate and leprechauns, might even have the little ones dragging their parents along.
Butler's Chocolate Experience
You don't need a golden ticket to visit this chocolate factory and museum. You can follow your nose through the exhibits to the sweet-smelling kitchen where delicious treats are made, and create your own chocolate masterpiece.
Clonshaugh Business Park, Dublin. Tel: +353 1 671 0599
Butler's Chocolate Experience website
National Leprechaun Museum
Visitors can learn the closely guarded secrets of Ireland's mischievous fairy-folk at this fun venue, more a storytelling centre than a museum. Charming guides hold big and little guests spellbound with tales from Irish folklore.
Twilfit House, Jervis Street, Dublin 1. Tel: +353 1 873 3899
National Leprechaun Museum website
Zoos and parks
The capital of the Emerald Isle is a city infused with greenery. You're only a short train journey away from a horse-riding centre in the Dublin Mountains or the aquarium in Bray, and the city centre is home to the lawns, ponds, and playgrounds of St. Stephen's Green. Phoenix Park, meanwhile, is the biggest city park in Europe and home to Dublin Zoo.
Dublin Zoo
One of the oldest zoos in the world, Dublin Zoo has been introducing exotic animals to Ireland for almost 200 years. Here you'll meet toddler-friendly farm animals and the fearsome beasts of the African Savanna.
Phoenix Park, Dublin 8. Tel: +353 1 474 8900
Dublin Zoo website
Discover
Find your perfect holiday in Dublin
From 1000 hotels.