Brooklyn Eats - Sustainable, Comforting, and Downright Delicious
Brooklyn Eats - Sustainable, Comforting, and Downright Delicious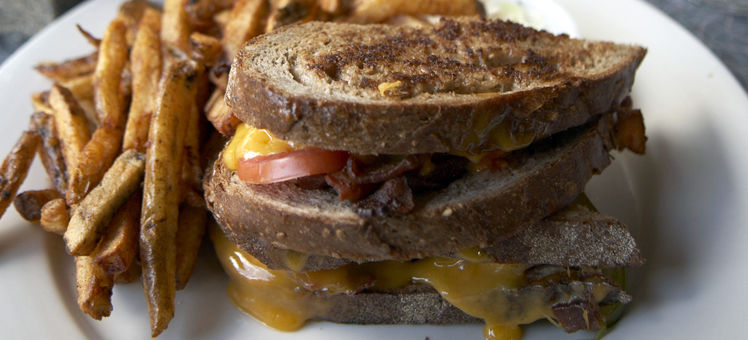 If New York City's boroughs were competing for superlatives like "coolest" and "trendiest," Brooklyn would win hands down. A short ride on the L train from downtown Manhattan, Brooklyn was once defined by the cultures of Italian, Irish, Polish, and Russian immigrants. Today, it encompasses every aspect of hip American culture, from fashion and art, to artisanal food and craft drinks.
Typical dishes
With its large Italian community, it's not surprising that Brooklyn excels at pizza, but it also offers up creative cheap eats, delectable comfort foods like fried chicken and upscale mac 'n' cheese, and fine farm-to-table dining.
Williamsburg
A hot destination for hip New Yorkers looking to escape the congestion (and prices) of Manhattan, Williamsburg has shed its industrial shroud in favor of creative, independent, and stylish boutiques, bars, and restaurants. You can take the L train from Manhattan to Bedford Avenue, walk a few blocks south and you'll be in a food and drink hub. Since you'll probably want to spend most of your time sampling craft drinks, opt for cheap eats like fried chicken at Pies 'n' Thighs, or on Saturdays hit up Brooklyn Flea's renowned "Smorgasburg" for delicacies from over 100 New York food vendors.
Dumbo
Arguably the first of Brooklyn's neighbourhoods to up the borough's profile, Dumbo first attracted artists with its affordable prices, sweeping lofts, and proximity to Manhattan; you can bike here, take the F, A, or C train, or 5-minute ferry ride from Pier 11. Its cobblestoned streets lend Old World charm, while upscale restaurants serving dishes like NY strip steak with bone marrow butter speak to the area's transformation to a hub for wealthy New Yorkers. If you're looking for one of the city's finest pizzas, you must hit up Grimaldi's, considered America's first ever pizzeria.
Greenpoint
A transitional neighbourhood that mixes vintage boutiques and specialty coffee shops with low-key Polish restaurants, Greenpoint is Brooklyn's northernmost district. Since it's still largely populated by the Polish-origin immigrants who first settled here in the late 1800s, gentrification has been somewhat slower than many of the borough's other neighbourhoods. What you get is an authentic area distinguished by old-school eateries like the cash-only Lomzynianka, which serves up vibrant Polish sausages, blintzes, and borscht, and Karczma, renowned for its pierogies, or dumplings. You'll also find contemporary eateries specializing in tacos, seafood, and yes, pizza.
Park Slope
Don't let the caravans of baby strollers throw you off; Park Slope is a thriving area distinguished by independent bookstores, specialty coffee shops, and sustainable restaurants that are decidedly adult-oriented. Bordering Prospect Park, views here are verdant and calming, and streets are lined with characteristic brownstones that define true New York. You'll find a plethora of casual Italian eateries, as well as places that favor sustainable and local ingredients, such as Benchmark Restaurant. If you're in need of a caffeine fix, head to spots like Gorilla Coffee for organic, specialty, and fair trade brews.
Discover
Find your perfect holiday in Brooklyn
From 130 hotels.