Eating Out In Kodaikanal - South Indian Sauces and International Cuisine
Eating Out In Kodaikanal - South Indian Sauces and International Cuisine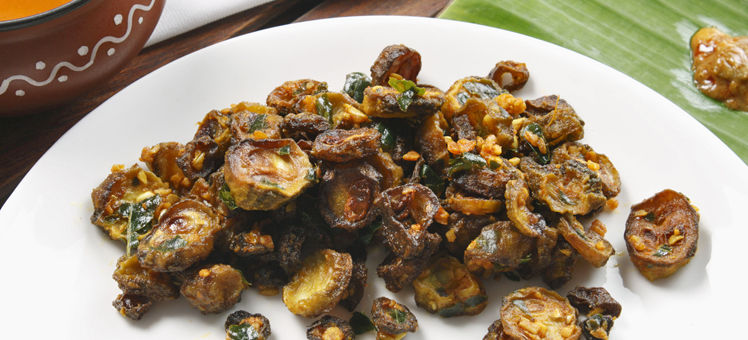 Kodaikanal draws tourists from around the world, and the local restaurant scene caters to a global range of tastes. You can embark on your own culinary adventure here, sampling all the spices, sauces, and fresh vegetables of home-cooked South Indian food. But any traveller who's hungry for a taste of home will also be able to find something comforting and familiar to eat.
Typical dishes
Regional specialties include Pongal, a rich ghee-infused rice dish cooked in jaggery, a natural cane sugar. Another must-try are buttery dosa pancakes, often served with sambhar, a tangy lentil curry.
Kodaikanal Lake
Most of the hill station's top restaurants are clustered around Kodaikanal Lake. The high-end Carlton Hotel opens out to the water, providing a scenic backdrop for all-you-can-eat buffets with selections from across India, Europe, and China. And while many local establishments deal in South Indian vegetarian fare, the Hilltop Inn is renowned for its meat dishes. House specialties include thick, mince-filled parathas, and golden-brown dosas loaded up with mutton or chicken.
Anna Salai
Also known as Bazaar Road, Anna Salai is home to Kodaikanal's best known vegetarian restaurant, Astoria Veg. An elegantly carved wooden door leads to a no-frills dining room. Locals and visitors alike come especially for the rich potato-stuffed dosas, washed down with cups of milky South Indian coffee. It's also a popular spot for thali meals at lunchtime, which come with a variety of curries and fresh vegetables. The smell of baking bread carries a long way in the mountain air, and leads you to Pastry Corner. There you'll find warm buns and fluffy sponge cakes at decent prices.
Poet Tyagaraja Road
For a broader variety of international cuisines you can take your pick of restaurants and smaller street vendors along Poet Tyagaraja Road. Cloud Street is a charming café with artful, colourful graffiti on the walls. You can settle into a cozy cane chairs as your choice of specialty pizza is baked in the wood-fired oven. For a quick and tasty eat-and-run dinner, try Muncheez. It's a roadside fast-food stall with blue plastic stools, but the burgers and beef rolls are made with quality, succulent meat and the cheesecake is a local favorite.
Around Kodaikanal
There's a busy hub of dining options in the centre of Kodaikanal, but the surrounding area is also dotted with worthwhile places to eat. In the adjoining hill station Vattakanal, Altaf Cafe's is a popular spot. There you can take in a spectacular view of the mountains while tucking into Italian and Middle Eastern favorites, from hummus to pasta to sabich - Israeli sandwiches filled with aubergine and egg. On the other side of Kodaikanal, near the Pillar Rocks, you could spend all day making your way through the extensive buffet of European, Chinese, and Indian platters at Kodai International.