Useful Tips for Visiting Launceston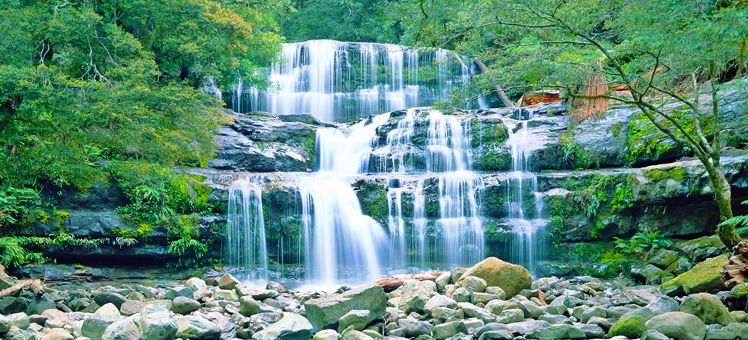 In compact Launceston, everything you need is within easy reach. With cooler weather than mainland Australia and an old-town feel, it's the perfect getaway for indulging in log fires and contemporary cuisine, for which Tasmania is now becoming famous. But make sure to get out and about, as some of the state's most spectacular scenery is on Launceston's doorstep.
Best time to travel
Launceston has a cool and temperate climate. Being surrounded by mountains means temperatures can change quite quickly. With 4 distinct seasons, it can get very chilly during the winter months, with temperatures often dropping below 2 degrees C (35 F), while during the summer months of January and February they climb to around the mid-20s C (mid-70s F). There are a number of seasonal festivals celebrating entertainment, the arts, and local produce. Autumn and spring are popular times for bushwalking and hiking.
Not to miss
Launceston's pristine landscapes and growing foodie scene are giving Tasmania's capital Hobart some healthy competition. You can't beat filling your lungs with fresh air and exercise at Cataract Gorge, and rewarding yourself afterwards with a glass of wine at one of the Tamar Valley wineries. On the cultural scene, the Queen Victoria Art Gallery and Museum and the Tasmanian Design Centre are Launceston's big draws. You can mix history with a glass of refreshing ale at a tour of James Boag's Brewery.
Getting around
Launceston Airport (LST) is 15 kilometers (9 miles) south of the city, and serves flights from all over Australia. If you are staying in the city centre, it's a short walk to almost all of the Launceston's attractions, or hop on a Tiger Bus, which does 30-minute loops from 10 AM to 3:30 PM on weekdays. Hiring a car is the best way to explore some of the natural wonders around Launceston, or to do a self-guided tour of the wine region. Boat cruises take you to see the Tamar and Esk rivers.
Cuisine
Launceston's up and coming culinary reputation is borne out by the high quality of its eating establishments. Make the most of sampling its restaurants. Launceston prides itself on local, seasonal fresh produce. Grass-fed beef, Tasmanian smoked salmon, local craft beers, and cool-climate wines are staples on most menus. More basic and child-friendly dining comes in the form of Fish and Chip shops - most which also make hamburgers - and bakeries. Often with sit-down tables, these are great for picking up quiches, freshly made sandwiches, and, that great Aussie snack food, the meat pie.
Customs and etiquette
Launceston is a fairly quiet and relaxed town. Its large student population doesn't dominate the town or give it a particularly youthful feel. As a rule, standard dress codes apply when dining in restaurants. Drinking is generally prohibited in the streets, and smoking laws are very strict all over Australia. Wages in service industries are high, but leaving a 10-15 percent tip in restaurants is becoming the norm.
Fast facts
Population: 103000

Spoken languages: English

Electrical: 230V 50Hz, plug type I

Phone calling code: +61 03

Emergency number: 000; 112 on cell phone
Discover
Find your perfect holiday in Launceston
From 80 hotels.