Useful Travel Tips for Visiting Lincoln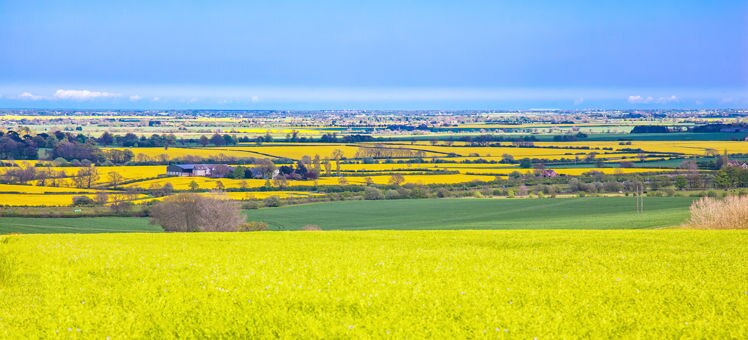 Lying in a gap in the Lincoln Cliff escarpment, Lincoln is naturally divided into "uphill" and "downhill" parts of town. Historic sights like the cathedral and castle are concentrated in the Upper Town, while southwards you'll find vibrant Brayford Waterfront, packed with restaurants and cafés. Open green spaces are easy to reach, and you can follow the Fossdyke Canal Trail deep into the countryside.
Best time to travel
Lincoln has a moderate climate that invites visits year-round, with cool summers and mild winters. The coldest months are January and February. Rainfall is highest in June, August, and October, but pack your umbrella in every season. August gets busy with many festivals and events, from chamber music concerts to antiques fairs to the flamboyant Steampunk Festival - Europe's largest. The traditional Christmas Market in early December offers 4 days of festive entertainment and over 250 stalls, and makes a winter visit especially appealing.
Not to miss
Lincoln is particularly rich in buildings and monuments from its prosperous medieval past, including the cathedral, cobbled Steep Hill, Jew's House, and High Bridge, the oldest bridge in the UK with buildings still on it. At the Norman castle you can walk the circuit of its walls and see one of 4 existing copies of the Magna Carta document. To get close to nature and wildlife, spend a peaceful afternoon at nearby Whisby Nature Park, and walk or cycle the Fossdyke canal trail through rolling Lincolnshire countryside. For dining, drinking, and relaxing at outdoor cafés, don't miss Brayford Waterfront.
Getting around
Lincoln lies 145 miles north of London, in England's East Midlands region. Three airports serve the city: Humberside Airport (HUY), the nearest, is 30 miles away, Robin Hood Airport Doncaster Sheffield (DSA) is 36 miles, and East Midlands Airport (EMA) 56 miles. You can also reach Lincolnshire via ferry from Rotterdam, which stops at Hull, around 1 hour from Lincoln. The Central Railway Station has daily services to London, Nottingham, and other cities, and there's an extensive bus network with regional and national connections. The historic centre is compact, and main sights are within easy walking distance of each other.
Cuisine
Regional culinary specialties include Lincolnshire sausages, seasoned with sage, and Lincolnshire Poacher, a hard cheese made from unpasteurized cow's milk, produced on a local dairy farm. Lincolnshire plum bread, baked with dried fruit, cinnamon, brown sugar, and eggs, is the perfect accompaniment to your afternoon cup of tea in one of Lincoln's many tearooms. You'll find more than a dozen Indian restaurants in and around Lincoln, as well as tapas bars, Italian eateries, and a popular Greek restaurant. Look for the Love Food Select Lincolnshire logo in shops, markets, and eateries, as a guarantee of quality local produce.
Customs and etiquette
As elsewhere in England, customary good manners, with a liberal scattering of "please" and "thank you," will serve you well in Lincoln. Speaking loudly in public is frowned on. English people generally don't talk about their income or material status, and it would be considered impolite to ask. Tipping is not obligatory but always appreciated. As a guideline, tip 10 percent or round up the fare for taxis, and around the same in restaurants - check that a service charge hasn't been included in the bill. In hotels, you can tip porters £2 and room staff £1 a day.
Fast facts
Population: 93000

Spoken languages: English

Electrical: 220-240 volts, 50 Hz, plug type G

Phone calling code: +44 1522

Emergency number: 999