Insider Travel Tips for the Vibrant City of Agra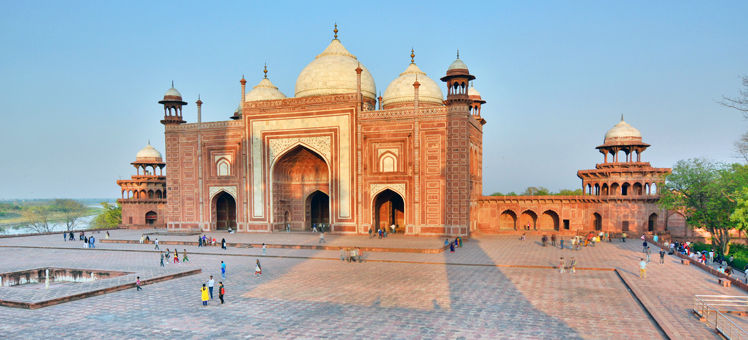 The fascinating city of Agra is easily accessible from Delhi and Mumbai by air or train. With 3 UNESCO World Heritage Sites, including the Taj Mahal, as well as Mughal-era gardens and tombs, it's a destination that deserves a few days of your time. Persian ingredients blend with North Indian cooking traditions in the flavorful local cuisine.
Best time to travel
Agra has a semi-arid climate, meaning it gets less rainfall than other parts of India. It does have a monsoon season, between June and September, but rainfall is not as heavy in this region. The coolest months are usually October to February, when average temperatures tend not to go beyond 27 degrees C (80 degrees F), which makes it the most comfortable time of year to visit.
Not to miss
Visiting the Taj Mahal tops many visitors' Agra itineraries and taking a night tour offers a different experience of this marble mausoleum. For 5 days each month, you can view the impressive monument by moonlight; small tour groups of no more than 50 people make a dramatic change from the usual crowds found throughout the day. Watching Agra Fort's sound and light show is another memorable option. The history of the famous stronghold is narrated every evening as part of a colourful performance.
Getting around
Agra Airport (AGR) has connecting flights from Delhi, Mumbai, and other large cities within India. The airport is around 7 km from the city centre and 10 km from the Taj Mahal. Agra is also well-connected by rail and has direct services to Delhi and Mumbai several times a day. Bus terminals connect to several major cities in North India through the expressway and 3 major highways. Auto-rickshaws are a convenient option for shorter distances. You'll have to take an electric auto-rickshaw or a tanga (horse-drawn carriage) to the Taj Mahal as polluting vehicles are banned near the monument.
Cuisine
The Persians left behind many culinary influences in Agra during the reign of the Mughal Empire, including yogurt, dried fruits, and nuts, all of which still feature in the region's cuisine. Spicy, aromatic curries made with paneer (curd cheese) or meat, are widely available. Korma is one popular dish heavily influenced by the bygone Mughal era. It's a rich yet mild curry of yogurt, cream, nuts, and dried fruit served over meat cooked in a tandoor oven. Biryani, a specially prepared rice dish, also includes Persian-influenced ingredients.
Customs and etiquette
When visiting the city's many historic sites, be sure to verify that your tour guides are official and always be wary of being overcharged. You can negotiate tour guide fees in advance to be safe. You should generally remove your shoes before entering temples or any holy places, just look for shoes lining the entrance to check. Looser-fitting clothes are the norm and you might draw unfriendly attention if you're showing your shoulders, chest, and/or legs. It's also customary not to touch anyone with the left hand, so always shake hands using your right.
Fast facts
Population: 1746467

Spoken languages: Hindi, English

Electrical: 230 volts, 50 Hz, plug type C, D, M

Phone calling code: +91 562

Emergency number: Ambulance: 102; Fire: 101; Police: 100
Discover
Find your perfect holiday in Agra
From 280 hotels.