Travel Tips for Kodaikanal - Making The Most of Your Hill Station Holiday
Travel Tips for Kodaikanal - Making The Most of Your Hill Station Holiday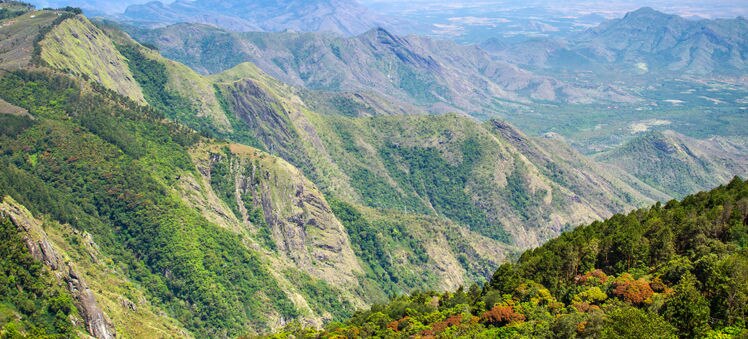 With its towering green hills, misty forests, and shimmering star-shaped lake, Kodaikanal was established in the 19th century as a summer retreat from the heat of Tamil Nadu. After more than a century of visitors, this "Princess of Hill Stations" is still in tune with its surrounding natural beauty, but also with the needs of tourists who fill the local restaurants, hotels, and shops.
Best time to travel
From March through June, visitors flock upward to Kodaikanal, escaping the sweltering heat of the lowlands. Even in the hottest months the temperature up here doesn't rise much above a pleasant 20 degrees C (68 F), though the prices are obviously highest in peak season. The annual Summer Festival is held in May with flower shows and boat races. July to October is a quieter time to visit, and a little easier on the wallet. It's still possible to stay in winter but it does get bitingly cold and the thick fog tends to shroud the spectacular views.
Not to miss
The beauty of the Palani Hills have made Kodaikanal a major draw for generations. You'll want to get out walking amid lakes and forests, granite towers, and plunging waterfalls, all haloed with mist. Stargazers can enjoy a view across the galaxy from the Kodaikanal Solar Observatory, while Jesuit priests trace the origin stories of life on Earth at the Shembaganur Museum of Natural History.
Getting around
The closest airport is at Madurai (IXM), around 120 km from the hill station. Regular bus services run to Kodaikanal but you can also arrange for a taxi to drop you off. There are also frequent buses to and from nearby cities like Bangalore, Chennai, and Pondicherry. Once you arrive, you can zip around in a private taxi recommended by your hotel's travel desk. Most local taxis charge by the hour, so it's best to agree on a rate in advance.
Cuisine
Kodaikanal's economy relies heavily on tourism, so you'll find plenty of restaurants with the broadest possible range of international dishes. South Indian fare is mostly vegetarian, though the buttery dosa pancakes that seem to be a staple of the local diet usually come with a sambar lentil curry, though dedicated meat-eaters can fill them with chicken or mutton. Other favorites include pongal, a rice dish made with jaggery, a natural cane sugar. Liquor, as in most parts of Tamil Nadu, is not really part of the culture and only available at certain licensed properties.
Customs and etiquette
Residents of Kodaikanal are generally warm and welcoming. Reciprocating with a friendly attitude, and respecting local social customs regarding clothing and gender relations, will help your vacation go smoothly. Men are advised to keep a reasonable physical distance from women they don't know, while female visitors are expected to dress modestly outdoors, and particularly when visiting religious sites. Tipping is not mandatory but it's common to pay an extra 10 percent for good service in restaurants and taxis.
Fast facts
Population: 37000

Spoken languages: Tamil, English, some Hindi

Electrical: 230 volts, 50 Hz, plug type C, D, M

Phone calling code: +4542

Emergency number: Ambulance: 102; Fire: 101; Police: 100