Useful Tips - Getting the Most Out of Your Coffs Harbour Vacation
Useful Tips - Getting the Most Out of Your Coffs Harbour Vacation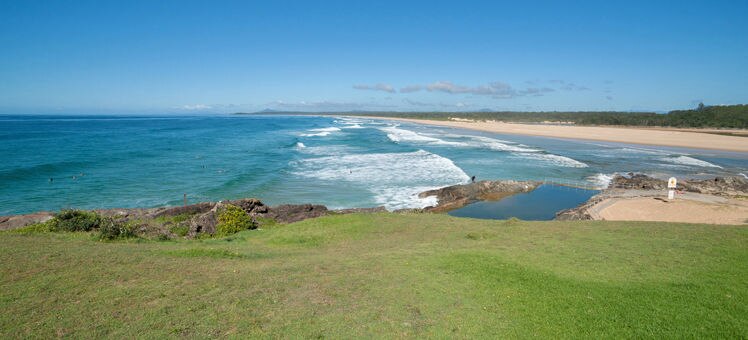 A comfortable subtropical climate, clean and uncrowded beaches, and untainted countryside have made the Coffs Harbour region a classic family vacation choice. Today, a thriving restaurant and pub scene, a host of activities from whale-watching to scuba diving, and easy access to the surrounding national parks, make Coffs Harbour a perfect getaway destination for all tastes.
Best time to travel
Coffs Harbour has a humid subtropical climate, with average temperatures ranging from 20 degrees C (68 F) to 27 degrees C (80 F) in January, and 8 degrees C (46 F) to 19 degrees C (66 F) in July. You can enjoy the outdoors all year, although you'll probably find the water too chilly in winter. There are festivals scattered throughout the calendar, and regular community markets. A popular family destination, it's most crowded during the school holidays in December and January, although you can usually find a place to stay even at peak times.
Not to miss
A stroll along the wooden harbor jetty and then across the marina breakwater to Muttonbird Island is a must. A protected birdlife breeding ground and Aboriginal sacred site, the island is a good dolphin and whale-spotting vantage point. Take a dip in the calm waters of the harbor, or in the surf at lifesaver-patrolled Park Beach, and snorkel or dive in Solitary Islands Marine Park. At Forest Sky Pier, you'll marvel at sweeping views from the mountains to the ocean. And of course a visit to the Big Banana – a popular local landmark – is essential.
Getting around
Coffs Harbour is roughly half-way between Sydney and Brisbane, and there are regular trains and buses from both cities. The train station is near the harbor and around 8 minutes' drive from the centre. Coffs Harbour airport (CFS) has connections to Sydney, Melbourne, and Brisbane. There's a local bus network, which will also get you to neighbouring towns. The national parks and picturesque inland towns like Bellingen and Dorrigo shouldn't be missed, so you should consider renting a car.
Cuisine
With fresh fish arriving every morning, fresh fruit and vegetables from the fertile hinterland, and livestock raised on lush pastures, the finest ingredients are on Coffs Harbour's doorstep. The city has a huge choice of cafés where you can stop for a quick coffee or a fresh, wholesome meal. There's a wide range of global cuisine, and most pubs also serve good, reasonably priced food. There are lots of restaurants close to the jetty, and the Fishermen's Cooperative does some of the best fish and chips you'll ever eat.
Customs and etiquette
Coffs Harbour is a relaxed and open city, so social etiquette amounts to ordinary good manners. It's long been a family destination, so kids are welcomed almost everywhere, and the vibe is generally laid-back. Tipping for services is not mandatory in Australia, although rounding up the bill by 10 to 15 percent is customary in restaurants. Casual dress is fine in most places, although some upscale restaurants may have a dress code. Australia has extremely strict tobacco laws, and smoking is banned in restaurants, bars and pubs, and most public places, including those outdoors.
Fast facts
Population: 46000

Spoken languages: English

Electrical: 230 volts, 50 Hz, plug type I

Phone calling code: +61 2

Emergency number: 000; 112 on cell phone
Discover
Find your perfect holiday in Coffs Harbour
From 180 hotels.