Making the Most of Margaret River - Useful Tips
Making the Most of Margaret River - Useful Tips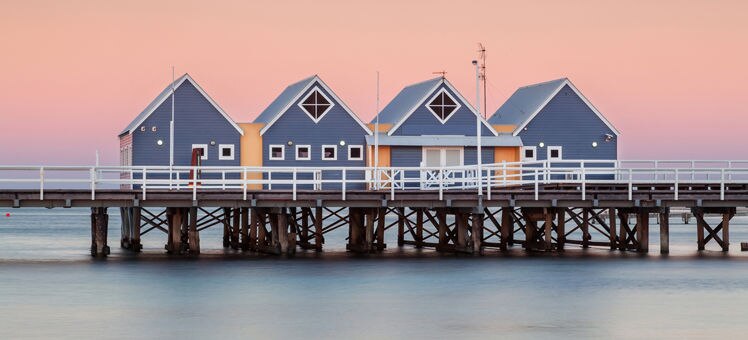 The Margaret River region can be cooler than Perth. It draws down visitors from the capital city not only to take in its beaches and forests, but also to escape the intense summer heat. Cars are the best way to get to the award-winning wineries, caves, and natural beauty spots. Margaret River is also known as a gourmands' paradise, making it popular with food lovers.
Best time to travel
Southern winter months can be wet and cool, but if you want to see whales cavorting in the waters south of Margaret River near Augusta, June to September is the best time to come. October is the best month to catch the spectacular display of wildflowers, including kangaroo paws and banksia, which bloom from September to November. In November it starts to warm up, usually staying hot, and perfect for the beach, until April. But you may have to book ahead during school holidays in late December and January, when families leave busy Perth for the beaches.
Not to miss
No visit to Margaret River would be complete without tasting its wine. Leave your car behind, and go on one of the many wine tours to try out award-winning vintages. And, for an experience you won't forget, take a tour of the underground worlds of the Jewel, Mammoth and Lake Caves. Head to the coast for a surf or a swim, or go for a walk or a drive through the tall jarrah and karri forests, especially in October, when the fields are full of wildflowers.
Getting around
The best way to explore the wineries, beaches, and other attractions of Margaret River is by car. Perth's international airport (PER) is about 3 hours' drive away. There are plenty of car rental places at the airport, or you can rent a car in Margaret River itself. There are also buses that run 3 to 4 times a day between Perth and Margaret River, but there are no local bus services. If you are fit, you can rent a bicycle to get around. Or hop on one of the many wine-tasting and sightseeing tours.
Cuisine
Margaret River is known for its fresh produce and award-winning gourmet food. Try a "marron," the largest freshwater crayfish in Western Australia, and native to the southwest of the state. Or, for a more saltwater variety of seafood, sample barramundi or scallops. Locally raised beef and lamb should also get the mouth watering, accompanied by a glass of cabernet sauvignon or chardonnay. And don't forget to go for a chocolate tasting.
Customs and etiquette
In general, the dress code in Margaret River is very casual. In summer, you see both women and men in shorts and sandals or "thongs" (flip-flops). However, some venues may operate a "no shorts, singlets (tank tops) or thongs" policy. Make sure you have a hat, sunglasses, and sunscreen in summer to protect you from the strong sun. Tips are not the norm in Australia, but if you feel the service you've had really merits extra payment, around 5 to 10 percent is a good guide. Smoking is not allowed in public places – including many outdoor ones.
Fast facts
Population: 14,000 (Augusta-Margaret River region)

Spoken languages: English

Electrical: 230 volts, 50 Hz, plug type I

Phone calling code: +61 8

Emergency number: 000; 112 on cell phone
Discover
Find your perfect holiday in Margaret River
From 30 hotels.