Getting the Best Out of Dublin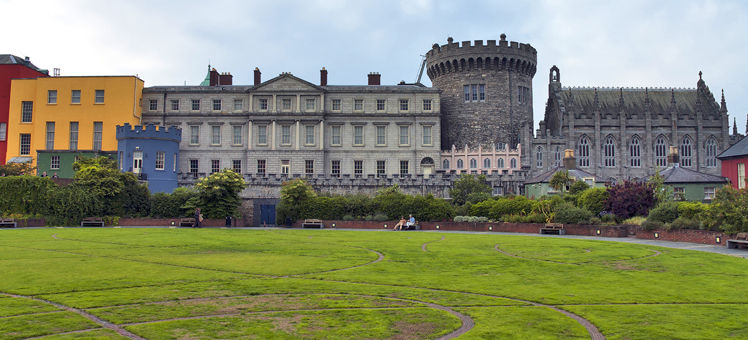 Dublin is a thriving modern European capital, but also the beating heart of historic Ireland. You'll receive a warm Irish welcome in any of the city's venerable pubs. Pull up a stool at the bar and you'll soon find yourself deep in conversation with friendly, curious locals. You can also stay in 5-star hotels, dine in some of Europe's finest restaurants, and enjoy rich culture and raucous entertainment.
Best time to travel
Dublin's weather tends to be mild and moist without much seasonal variation. Summer highs can reach around 75ºF while the winter months are not too cold, though you should expect some wind and a lot of rain. July and August are the busiest months, though it's always fairly bustling and most attractions remain open throughout the year.
Not to miss
Dublin's annual festivals range from films and books to modern and traditional music. For sports fans, September can be the most exciting time to visit, as Croke Park stadium hosts the finals of the All-Ireland Championships in hurling and Gaelic football - the national sports of Ireland. These events have no real equivalent in other countries, with entirely amateur but highly talented teams playing to crowds of up to 80,000 people, while a kind of Mardi Gras atmosphere takes over the city.
Getting around
Dublin Airport (DUB) is served by a fleet of taxis and a range of regular bus routes. The city centre is a 20-minute ride south, depending on traffic. There are also two mass transit systems in place: the DART suburban rail service spans the wider Dublin area and offers scenic rides along the coast, while the LUAS tram service zips across the city and suburbs.
Cuisine
Guinness stout is so substantial that some locals call it the unofficial food of Dublin, but the city is also home to any number of familiar fast food chains, friendly neighbourhood bistros, and Michelin-starred restaurants. The cuisine is a lot more cosmopolitan than it used to be, though even a traditional Irish stew of meat, potatoes, and root vegetables can taste as satisfying as any gourmet meal.
Customs and etiquette
Dubliners are easy-going people, and there are no social customs to keep in mind beyond basic good manners. Restaurants are the only places where you'll be expected to tip, with 10% being the accepted norm, though you should check your bill to see if a service charge is included. It's common to tip a friendly or helpful taxi driver, but don't tip at a bar unless you want to make it obvious that you're a tourist.
Fast facts
Population: 1110000

Spoken languages: English

Electrical: 220-240 volts, 50 Hz. Plug type: G

Phone calling code: +353 1

Emergency number: 999
Discover
Find your perfect holiday in Dublin
From 1000 hotels.