Good to Know - Travel Tips for an Easy Cancun Vacation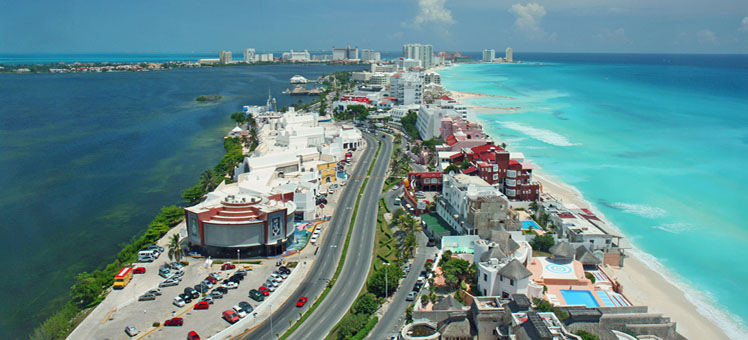 The destination of Cancun, Mexico offers warm weather year round, stunning tropical scenery, and white-sand beaches. Mexican culture has earned fame for its warm hospitality, and the locals you'll encounter in hotels and restaurants are accustomed to working with people of all nationalities. If you have any questions, you'll almost certainly find the concierge and front desk employees at your hotel willing and able to help.
Best time to travel
March and April, known as "Spring Break" season, are a time of wild parties and swinging nightlife. Christmas and New Year in Cancun are the busiest weeks of the year, offering lovely mild weather but the highest hotel rates. Cancun's most affordable season falls during September and October, but these months also coincide with the region's rainy season. The month of May provides an ideal mix of fewer crowds, lower prices, and fine weather.
Not to miss
Cancun's sublime beaches have turned the city into one of the world's most desirable travel destinations, so a vacation here wouldn't be complete without several days playing in the water and on the sand. Spring Break is legendary in Cancun, with all-day parties at participating host hotels and all-night dancing at nightclubs. For a cultural experience, you can tour nearby Mayan ruins like the ancient cities of Tulum or Chichen Itza. Nature lovers won't want to miss the region's extensive eco parks such as Xcaret and Xel-Ha.
Getting around
Cancun International Airport (CUN) has flights from all over the world, especially through big cities in the United States. Transfers can be easily booked through your hotel or a travel agency. Cancun offers excellent and inexpensive public transportation. Frequent city buses run up and down the main strip of the Hotel Zone and into Downtown Cancun, while taxis have affordable rates for a private ride to your destination. To explore nearby cities like Playa del Carmen or Tulum, the ADO bus system provides comfortable, air-conditioned buses.
Cuisine
Most visitors enjoy their meals under the all-inclusive plan at their beach resort, but keep in mind that Cancun has plenty of exciting restaurants to discover. Many of the best restaurants sit along the western edge of Nichupté Lagoon in the Hotel Zone. Downtown Cancun also boasts a variety of small and innovative eateries.
Customs and etiquette
Mexicans are generally warm, hospitable, and polite towards visitors - and like to be treated with respect in return. If you're asking for directions in the street, or ordering a meal, a smile and a greeting in Spanish will go a long way. Tipping throughout Mexico is generally 10 percent, although many servers have grown used to American visitors paying their customary 15 to 20 percent. At the end of the meal, servers will wait for you to ask for the check so that you don't feel rushed to leave.
Fast facts
Population: 630000

Spoken languages: Spanish, with some English and Mayan

Electrical: 127 volts, 60 Hz, plug type A, B

Phone calling code: +52 998

Emergency number: 66
Discover
Find your perfect holiday in Cancun
From 1110 hotels.