Where to eat in the Dominican Republic – a food and dining guide
Where to eat in the Dominican Republic – a food and dining guide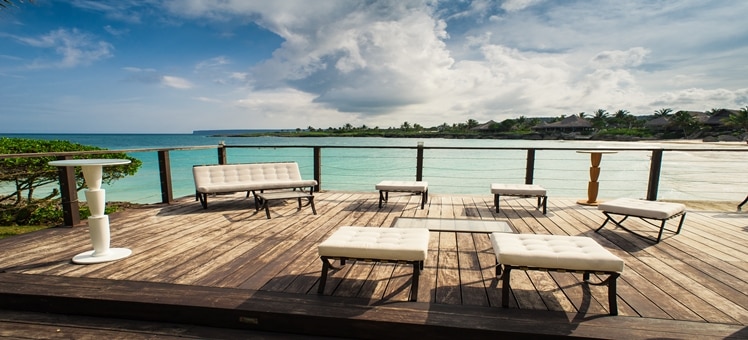 Combining a delectable blend of Spanish, indigenous Taíno and African cuisine, dining in the Dominican Republic offers a great opportunity to ingest the island's culture by the plate-load.
With its Spanish heritage many of today's dishes have a strong Latin American influence, with rice, beans and meat being firm staples in the country's most common meal, 'La Bandera' (The Flag), although the island's range of recipes guarantees there's something to suit every taste.
One of the many culinary delights that this shimmering island has to offer is, due to its proximity to the surrounding ocean, fresh seafood, which is never difficult to find on the menu. A whole host of scrumptious regional delicacies are dotted around the island, from local favorites such as mero (sea bass) to langosta (clawless lobster), each offering an innovative and unique experience.
Special occasions are, of course, a great chance to sample authentic cuisine. Across rural areas, locals stay true to their Taíno roots. With a plentiful blend of vibrant spices, vegetables and up to four types of meat, Sancocho, is perhaps the island's most popular dish, particularly in the north-eastern region.
Restaurants
With such an assorted range of influences from neighboring countries as well as contributions from further afield, dining today in the Dominican Republic offers an almost overwhelming array of gastronomic choices. The larger cities such as Santo Domingo, Puerto Plata and Punto Cana have a range of international cuisine including French, Italian and Asian. However, for those looking to stay strictly authentic, there is still plenty to satisfy and dining locally can often be cheaper. Carbon restaurant focuses on authentic dishes in Punta Cana and at only three minutes away from the airport it's a great place to eat your last local feast before jumping on your flight home.
•
Carbon
, Galerias de Punta Cana #37, Punta Cana Village, Punta Cana. Tel: +1 809 959 0018•
Acentos Bistro
, Puntacana Gallery local 3 & 4 Puntacana Village, Punta Cana. Tel: +1 809 959 0161•
Balicana
, La Piscina de Los Corales, Bávaro. Tel: +1829 898 4479
Cafeterias
Peppered throughout towns and villages, these modest eateries are ideal for sampling a range of local food whilst keeping costs down. Serving dishes like asopao (stew commonly made from chicken or fish), plátanos (deep fried green plantain) and chivo (roast goat), they provide convenient and authentic food, as well as an opportunity to mix with the locals.
•
Huracan Cafe
, Playa Bávaro, Los Corales, Bávaro, Punta Cana, Bávaro. Tel: +1 809 552 1046
Comedors
Family-run local restaurants, known as comedors, are another great source of local food. Often sitting alongside the road, these colourful vendors serve a range of local dishes, fresh fruit and juice, at extremely agreeable prices. Slightly more expensive than the cafeterias, they offer a great alternative to the sometimes-unimaginative menus of the larger resorts on the island.
•
Comedor Mini Miguel
, Kite Beach, Cabarete, Dominican Republic. Tel: +1 809 571 0305
Fine Dining
For those looking for something a little different, the Dominican Republic plays host to a range of stunning gastronomic restaurants, offering fine dining from a range of international cuisines such as Spanish, Italian, Chinese and French. Frequently using the island's freshest ingredients from the fertile lands and waters, these high-end restaurants provide a novel take on existing favourites, making the eating experience that evermore special. El Meson de la Cava combines an international menu with local Caribbean flavours and a unique setting, a natural limestone cave.
•
El Meson de la Cava
, Av Mirador Sur 1, Santo Domingo, Dominican Republic. Tel: +1 809 533 2818
Discover
Find your perfect holiday in Santo Domingo
From 380 hotels.