Cape Town shopping guide – where to shop and what to buy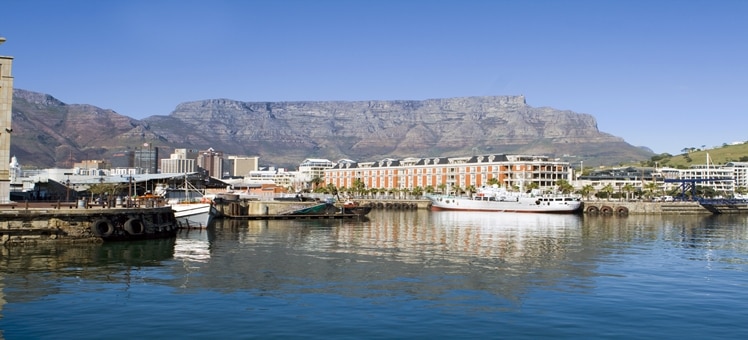 Traditionally, Cape Town hasn't been considered much of a shoppers' paradise. There aren't the markets, bazaars or souks associated with many cities around the world. This has all started to shift, however. Small, bustling clothing and organic food markets have sprung up around town, shopping meccas such as the V&A Waterfront continue to expand, and between them all, small boutiques, curio stores and niche shops continue to multiply.
Greenmarket Square
One of the oldest and best-known markets in Cape Town, this bustling city center square is home to a vast number of trinkets, curios and souvenirs. Origins are not restricted to Cape Town, however, so expect to find goods shipped from across the continent. As can be expected from a city center curio market, prices are inflated and bargaining is the name of the game, so go in prepared to haggle if you want to get a reasonable deal.
V&A Waterfront
There's not much inherently 'Cape Town' about the V&A Waterfront. The interior is very much in line with international shopping mall standards, with an impressive range of stores covering all needs. Particular focus is put on fashion, with an entire walkway dedicated to exclusive flagship and concept stores from a variety of international brands. Similarly, the newly established 'Market on the Wharf' offers a range of produce and food items that, while somewhat overpriced, still offer a unique and tasty experience.
Old Biscuit Mill
One of the city's first, and busiest, markets is situated at the Old Biscuit Mill. With a strong focus on food, gourmet hunters from around the city descend on this bustling market to pick up gourmet sandwiches, strong coffees, micro-brewed beers, and everything in between. As its popularity has increased so has its prices, and the Old Biscuit Mill is no longer the bargain food center of before. Still, the atmosphere, variety and quality are generally worth the premium, earning it a place on most Cape Town shopping to-do lists.
Kloof Street boutiques
The trendy Kloof Street runs towards the mountain side of the city, and it offers a variety of small and niche stores dealing in wares from across the city, continent and world. Particular focus is on fashion and design, and a number of stores offer truly unique local clothing and related goods. Its proximity to a number of coffee shops, bars and restaurants make this a great walking area of the city where it's common for visitors and locals to stroll the streets, dipping into the shops along the way.
Discover
Find your perfect holiday in Cape Town
From 3260 hotels.