Where to eat in Alberta – a food and dining guide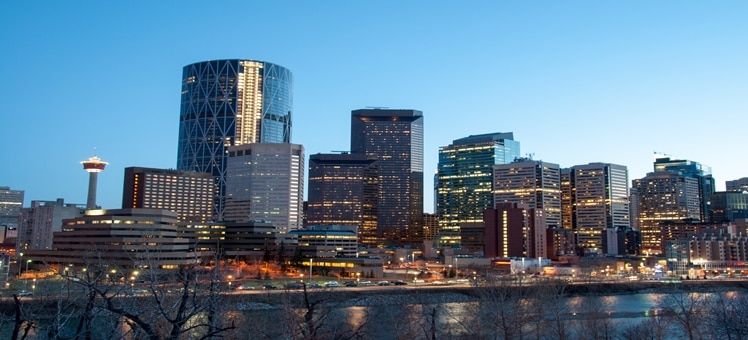 Visitors to Alberta will be spoilt for choice when it comes to food. The western province provides a setting for some of the finest restaurants in all of Canada. Whether you are looking for affordable places to eat for lunch or something a bit more glamorous, Alberta has something to suite all tastes. From European and ethnic choices to traditional Canadian and North American dishes, dining in Alberta has proven to be one of the most popular ways to eat.
Canada's rich and fertile land means there is plenty of opportunity to grow and produce local ingredients. Chefs from all over the province have begun working closely with farmers and food producers to embrace Canada's agricultural benefits.
Restaurants
The cities of Alberta provide the home for many of the best restaurants in Canada. Alberta has rapidly grown into providing a great range of choices, with restaurants popping up that have been influenced by dishes from all over the world. Western food is very popular, with many restaurants in big cities offering fantastic Italian and French options, whilst there are also some brilliant Asian dishes available. Even though the province does not border the ocean, there are some delicious seafood options available. With Canada's close proximity to Alaska and Maine, many restaurants serve up some delectable fish and of course the famous Alaskan giant crab and lobster.
•
Rouge Restauran
t, 240 8 Avenue SE, City of Calgary
Albertan Roots
In recent years, Alberta has become a lynchpin in Canadian agriculture. Restaurant owners and chefs all over the country have encouraged the use and inclusion, of locally-sourced produce. Farmers have built strong relationships with eateries that are now always proud to serve up locally-sourced flavors, spices and ingredients. Why not try a succulent traditional steak or something more adventurous like bison? If you are looking for something away from meat, many of Calgary's best restaurants provide a great selection of vegetarian options, catering for every taste.
•
Melissa's
, 218 Lynx Street, Banff, Alberta, Banff, T1L 1A9
Markets
Let's face it, everyone loves a market and here, in Alberta, markets are taken just as seriously. More than just a place to get some great shopping done, some of the markets have some amazing food to try and take home. Paddy's International Cheese Market in Edmonton puts on sale hundreds of different types of cheese from all over Canada and the world, including Switzerland and France. Take a walk around the market and try out some of the amazing choices on offer from soft Bries to strong blues
•
Edmonton City Market
, Downtown on 104th , just north of Jasper Avenue
Discover
Find your perfect holiday in Edmonton
From 180 hotels.