Serbia shopping guide – where to shop and what to buy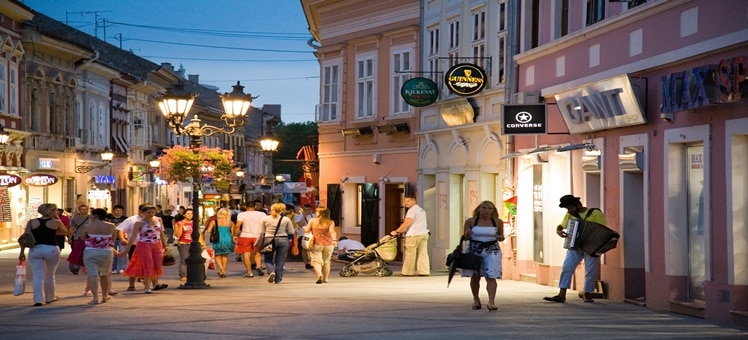 Keen to place itself firmly among the top tourist destinations in Europe, Serbia is rapid improving its identity as a flourishing commercial hub. Largely centered on Belgrade, visitors can enjoy a perfect mix of small boutique-style stores selling unique items and larger shopping malls offering a huge variety of global brands.
Like many of the continents' most popular cities, Serbia has wisely woven modern-day shopping complexes among the beautiful historic surroundings; seamlessly creating a prosperous environment that offers both a cultural and economic benefit. For the most varied and comprehensive retail choices shopaholics can jump from designer store to flea market, picking up all sorts of goodies. Further afield, range is more limited, but the most determined can still come away with some gems.
Belgrade
Neatly nestled among beautiful architecture, Knez Mihailova Street is the epicentre for shopping in the capital and a firm favorite for tourists and locals alike. Offering both convenience in terms of location, and a multitude of stores, you can spend hours admiring all the city's splendor whilst trawling the rails for bargains. Alongside high-street brands, authentic boutiques are keen to show off traditional Serbian artesian crafts, selling a host of lace, embroidery, leather and other intricate ornamental goods.
Belgrade markets
Dotted around Belgrade are a number of permanent open-air markets. Navigate the maze of stalls chock-full of colorful, fresh produce and enjoy the rich aromas as you rub shoulders with locals carrying out their weekly shop. A great way to experience day-to-day life, as well as a chance to pick up some of the more quirky items which you wouldn't perhaps find in your average mall.
Novi Sad
Shopping in the country's second largest city follows many of the same hallmarks as the capital. A unique blend of architecture, exhibiting the city's formative years, provides the perfect setting for boutique-style stores. Largely contained between the town's main pedestrian streets, Zmaj Jovina and Dunavska, visitors can peruse the beautifully decorated promenades for local and international brands.
Niš
Not as well known as the two larger cities of the north for shopping, Niš offers a quieter alternative to retail therapy. Kalca is the largest shopping center in the city, encompassing a mammoth three-storey mall selling all the typical brands and products you'd expect. There are also the markets of Svetna and Tvrdava, firmly ensuring not only a welcome assault on the senses, but where you find everything you need.
Discover
Find your perfect holiday in Belgrade
From 430 hotels.