What to see and do in Perth – a guide to notable attractions and landmarks
What to see and do in Perth – a guide to notable attractions and landmarks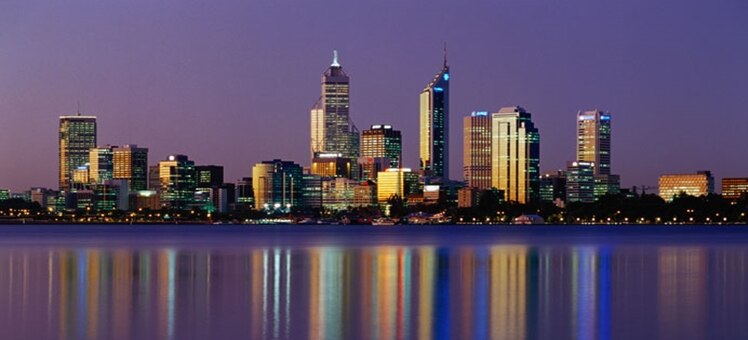 It is hard to define Perth as a travel destination because of its many widespread attractions: in one corner its creative charms and artistic people are echoed in its architecture and atmosphere, whereas in another corner its wildlife crops up at every turn. Beaches line the city, with harbors nesting chic yachts and prestigious restaurants. With so much going on, a break in Perth is like buying a two (or five!) in one: an offer you simply can't refuse.
Cultural excursions
Culture vultures who visit Perth's Cultural Precinct will find themselves pressed for time as they discover the many widespread attractions within it, most of which only require a gold coin donation for entry rather than the standard fee. The WA Art Gallery showcases pieces that have been sculpted, painted and drawn by local and international artists within its crisp, white walls, while the WA Museum holds the key to the country's past. As night falls, spend an evening at a comedy show or musical within one of the city's main venues, like the State Theatre, His Majesty's Theatre, Perth Concert Hall and Perth Arena.
Penguin and Rottnest Island
Take a day trip from southern Perth across Shoalwater Bay to the giggle-inducing Penguin Island. The jostling wildlife park is alive with sea lions, dolphins, stingrays, pelicans, and of course penguins, with the little penguin - the smallest penguin species in the world – as the star attraction. Explore the island and its wildlife by glass bottom boat, sea kayaking or swimming in the rippling waters. Perhaps a little more peaceful is Rottnest or 'Rotto' Island, a sun-kissed isle and idyllic retreat blessed by pristine waters that crash against the powder white sand and jagged rock faces.
Fremantle
Fremantle is a neighborhood so colorful in attractions that it cannot be passed by when visiting Perth. The relaxed and free-spirited neighborhood can only be described as the result of a creative explosion: history is apparent at every turn, music fills the streets from pave walk buskers and artwork covers the area from its graffitied walls to its fabric-covered lampposts. Get there by cruising up the Swan River aboard a ferry from Barrack Street jetty or arrive in style by cruise ship from Victoria Quay.
Swan Valley
Regimented vineyards fill the Swan Valley, Western Australia's ultimate wine growing region. Found just a 25 minute drive from Perth, it is the oldest wine region in WA and boasts more than 150 places for visitors to wine and dine in. The wine trails allow you to explore the grounds, discovering how the grapes are grown or cycle the route and burn off some of your lunch. The Swan Valley offers more than just prestigious wineries, however, as it is also home to microbreweries, galleries and studios.
Beaches and marinas
A cosmopolitan city break it may be, but Perth has another alluring attraction that visitors just can't steer clear of: its beaches. White and fluffy, the sandy beaches are soft to the touch and framed by the frothy licks of azure ocean water, in whose shallows snorkelers hunt for marine life. Further out and the blue depths turn dark, their surface curling into a spiralling wave that's ridden by a surfer. Cottesloe Beach's grainy stretch attracts families, body boarders and swimmers, along with its neighboring restaurants and cafés. Hilary's Boat Harbour provides a stylish seaside excursion with its shops, restaurants and charming boardwalk from which to take in the view.
Discover
Find your perfect holiday in Perth
From 470 hotels.