Where to shop in Niagara – where to find the best boutiques and shops
Where to shop in Niagara – where to find the best boutiques and shops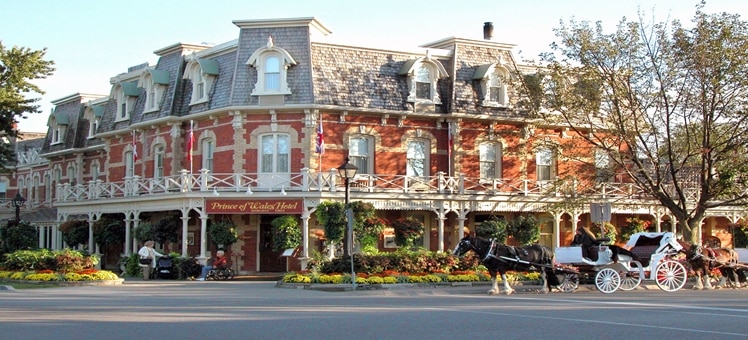 From antiquing haunts to chic boutiques, Niagara offers a variety of shops on par with a major city. For souvenirs, there's everything from emblazoned t-shirts and caps to handmade jams and fudges. Bargain-hunters flock to the outlet shops around Niagara Falls. In Clifton Hill, massive stores offer kid-pleasing novelty items and all things chocolaty.
Souvenirs
How better to mark your time at the world's most classic honeymoon destination than with an equally classic souvenir? Many of Niagara Falls' shops specialize in nostalgic mementos, making it easy to find magnets, sweatshirts, postcards, and even snow-globes showing off images of the falls. As the name suggests, Souvenir City is ground zero for tourists seeking something to bring to friends back home. 15,000 square feet of retail space include a huge shop devoted to chocolate as well as local glassworks company, Rossi Glass, for a more artistic souvenir.
Antiquing
One perk of small-town tourism is the availability of prime antiquing spots. For the best spots, plan to venture outside of downtown Niagara and the Clifton Hill area. Niagara-on-the-Lake is an ideal base for scouting local antique shops, while many more options can be found in nearby Jordan and Vineland. Notably, Jordan is home to J&B Antique Gallery, worth a stop if you're after fine antique furnishings. While the offerings throughout local antique shops are always varied, you're likely to find plenty of collectibles, china, antique jewelry, historic relics and furniture.
Niagara-on-the-Lake
While Niagara Falls is the place for crowd-pleasing mainstream favourites, Niagara-on-the-Lake specializes in specialty shops and more unusual treasures. Queen Street is the main shopping street, lined with independent boutiques that seem to come from times past. Window-shoppers and earnest buyers can appreciate the classic hats at Beau Chapeau Hat Shop and Hatley Boutique. For more extravagant clothing, local fashion boutiques are surprisingly worldly. Splurge on a Thai silk robe or authentic Irish woollen sweater for an unusual reminder of your time in Niagara. For something more regionally inspired, many boutiques offer the handicrafts of local Niagara jewelry artists.
Clifton Hill
At Clifton Hill, the shops are just as attention-grabbing as the entertainment attractions. All things Canada-themed are on display at Canada Trading Company, where you can load up on maple syrup or check out handcrafted jewelry. For toys and novelty items, Fun Factory offers gag gifts, clothing, plush toys and figurines inspired by the latest crop of favourite children's characters. For anyone with a sweet tooth, Fudge Factory feels like a storybook candy store, with batches of freshly made fudge in a wide range of flavors, from maple syrup to ice wine. Candy apples and chocolate-dipped strawberries lure you inside and the chocolate-making demonstrations keep visitors watching and salivating.
Outlets and Malls
For steep savings, head to one of many area outlet shops. The Canada One Factory Outlet Mall on Lundy's Lane draws serious sales-hunters. Dozens of major labels sell their lines at sharply reduced prices, primarily specializing in apparel, footwear and accessories. The PEN Centre in St. Catharine's is Niagara's largest shopping destination, with 180 shops, dozens of restaurants and a ten-screen cinema. A newcomer to the shopping scene, The Outlet Collection (open in Summer of 2014) rounds out the retail options at Niagara-on-the-Lake.
Discover
Find your perfect holiday in Niagara Falls
From 360 hotels.