Where to shop in Chicago – places to go and what to buy
Where to shop in Chicago – places to go and what to buy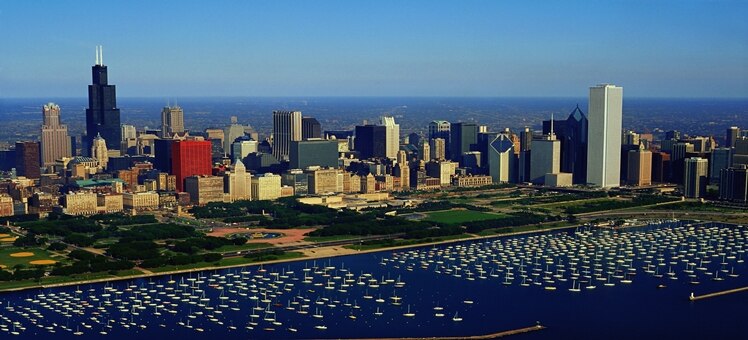 As you'd expect from a great city like Chicago, visitors are spoilt by all the shopping options on offer. Swing by Michigan Avenue, where you'll find Magnificent Mile and get a feel for frenetic pace of life. Beyond Magnificent Mile, venture to Downtown Chicago to shop in the heart of the city – the Loop District. Finally, finish up near north side of the city, where you will discover independent stores and bargain prices.
Magnificent Mile
Magnificent Mile, on Michigan Street, represents the mecca of shopping in Chicago and arguably the whole of North America. The great thing about Magnificent Mile is not just the high number of high-end retail stores but how concentrated they are on this one stretch of road. Stores such as Bulgari, Prada, and Gucci are commonplace here and there are even a couple of malls for added convenience. A walk down Magnificent Mile is also a walk through the heart of the city, making for an all-round pleasant shopping experience and day out in the city.
State Street
Shopping in the Loop – Chicago's most central and popular district – is mainly focused on State Street. State Street was the first great shopping district in the city, and is still famous for its department stores and bargain outlets. The world-famous Macy's occupies a whole block and has to be the most obvious shopping landmark. The street becomes busy with office workers strolling around during lunch; however, otherwise State Street remains a surprisingly a quiet shopping zone – although, that is by Chicago standards.
River North
As the name suggests, River North is a district just north of Chicago River. River North is home to Hyde Park Center, which is traditionally a magnet for art dealers. Artwork created by emerging artistic talent is sold by Hyde Park, making this a great spot to pick up original works. If you're looking for pieces with greater pedigree, then head to one of the art galleries. One hundred year old redbrick warehouses have been converted into exhibition spaces that are full of charming and decorative displays.
Lakeview
Lakeview caters for the big-spending and bargain-hunting female shopper. The area has an upscale feel to it, with most of the boutiques here owned by young, wealthy professionals. This does not necessarily mean that all the clothes on offer here are designer – there are plenty of trendy but affordable clothes on sale too. Walking further through Lakeview, you'll find some discount stores such as Lori's Designer Shoes and The Second Child, whose bargains attract shoppers from all over the neighborhood and beyond.
Discover
Find your perfect holiday in Chicago
From 510 hotels.