Osaka Travel Tips - Helpful hints and advice on local destination information
Osaka Travel Tips - Helpful hints and advice on local destination information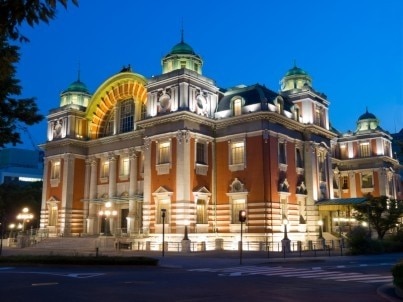 Although Osaka has a bit of a reputation as an unruly place (from a Japanese perspective), it is still incredibly safe by Western standards. It comes with a temperate climate and standard rules of Japanese etiquette, while obtaining yen and getting about by public transport is a breeze.
Customs and etiquette
The Japanese are sticklers for social etiquette, with good manners and the way you carry yourself being all important. The bow is the standard form of greeting and although you don't need to know the ins and outs of how low to bow and to whom, a simple extended nod and being polite will see you through.

Being smartly dressed and removing shoes in shrines are also musts. Use chopsticks for eating and tipping in not expected here.
Money
Japan uses the yen, which is divided into 100 sen and can be obtained anywhere in the world. Notes go from 1,000 to 10,000 yen, coins up to 500 yen. Banks usually give the best rates of exchange followed by the airport booths and, at the bottom of the heap, hotels.

Osaka has ATMs all over and a growing number are able accept foreign debit and credit cards. They are still lacking, however, while credit cards are not as widely used as in the West. Have travelers checks made out in US dollars. Osaka, as with anywhere in Japan, is expensive although not to the excesses of Tokyo or Kyoto.


Weather
Osaka enjoys some of the warmest temperatures in Honshu, being located in the south of Honshu over Osaka Bay. It does have hot summers and a lot of rain in June and July, although winters are not as harsh as in Tokyo. The typhoon season for Osaka is around September and October.

The best time to visit for the beautiful hanami cherry blossoms is in April and May, although it gets super-busy at this time. Winters are dry and have off season rates.


Transportation
Osaka has a fully modernized transport infrastructure, with a modern metro (Osaka Municipal Subway system), a useful commuter rail service, and buses and taxis. The metro is the best bet for tourists, taking in downtown and all districts and running throughout the day. The metro also connects with the JR (commuter) train network, making it easy to get in and out of the city.

The bus system can be a pain to get to know, although you will rarely need to take one. Taxis are efficient but expensive, particularly between the airport and downtown, plus not many drivers speak English. Other options for getting from Osaka International Airport, also known as Itami Airport (ITM), include buses and trains, while top hotels usually extend a shuttle service for their guests.


Fast facts
Population: 2.65 million; Osaka metro area: 11 million-plus
Spoken languages: Japanese; minimal English
Electrical: 220-240 Volts, 50 Hertz
Phone/calling code: +81 6
Discover
Find your perfect holiday in Osaka
From 2640 hotels.