Pattaya Sightseeing Guide - Visit notable attractions and landmarks
Pattaya Sightseeing Guide - Visit notable attractions and landmarks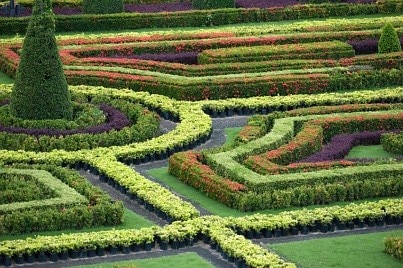 While you are unlikely to find beautifully decorated temples and deeply historic buildings in Pattaya, you will not be short of activities and sites to keep you busy. It might not have the culture and history that is afforded to cities such as Bangkok and Chiang Mai, but ultimately that is not why people come here.
You will be able be able to take full advantage of the beach as well as a range of natural attractions which include botanic gardens, an elephant park and a tiger zoo. The attractions here are generally manmade and aimed at families. Ultimately, you will have enough to keep you busy for your entire holiday and if not, you could take a boat trip to some of the remote islands just off the coast.


Mini Siam
Mini Siam is a popular attraction in Pattaya and boasts a mini version of some of Thailand's most famous sights including replicas of the Temple of the Emerald Buddha and the Temple of Phimai in Nakorn Ratchisima. There is also a front garden which houses miniature recreations of a number of famous sights from around the world including the Eiffel Tower, the Statue of Liberty and Abu Simbel.


Nong Nooch Tropical Garden
The best place in the city to see an abundance of tropical flora is Nong Nooch Tropical Garden. The main attractions include: orchid nurseries, a cactus garden and a lake that allows visitors to hire a canoe and explore. There is a center in the middle of the park which hosts traditional Thai dancing shows, Thai boxing displays, cockfighting and an elephant show.


Million Years Stone Park and Pattaya Crocodile Farm
Just 15 minutes outside of the center of Pattaya, Million Years Stone Park is home to a number of different species of flora and fauna along with breeding pens which house over 1,000 crocodiles. There is also a zoo, a bonsai garden and green areas perfect for picnics.
Ripley's Believe It or Not
The famous Ripley's Believe it or Not museum is located on the third floor of the Royal Garden Plaza Building in the center of Pattaya. It boasts a unique array of weird and wacky inventions and attractions. The most popular include the haunted house and infinity maze.


Sriracha Tiger Zoo
Sriracha Tiger Zoo is just 30 minutes away from the city center. It allows visitors the chance to get up close and personal with these amazing animals. There is the opportunity to feed baby tigers, have photos with older ones and watch adult tigers from a distance. Other animals here include scorpions, crocodiles and elephants.


Pattaya Elephant Village
Pattaya Elephant Village can be found in the center of the city. It allows visitors to see these creatures in all their glory, ride on their backs and learn about elephants in Thai history. It is a great place for families and also for people who want to learn more about Thailand's national animal.

Find more information about Pattaya and hotels in the area:
Pattaya hotels | Thailand hotels
Discover
Find your perfect holiday in Pattaya
From 2200 hotels.