Shanghai Travel Guide - Your destination overview of Shanghai, China
Shanghai Travel Guide - Your destination overview of Shanghai, China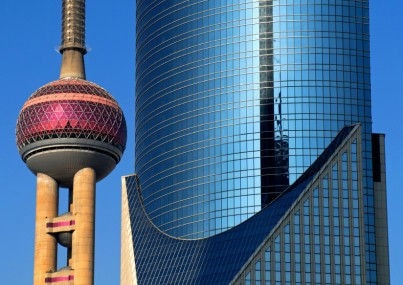 Travel to Shanghai, formerly known as the 'Paris of the East', Shanghai has blossomed into a world-class city that others aspire to be named after. Early in the 20th century it was home to a thriving collection of colonial businesses and banks that has left a unique cultural mark on this city of fusion.
Shanghai's most recent success story happened in the 1990s when a financial renaissance led to rampant investment and development. The new city (Pudong) was born, and with it came a delegation of world-class hotels and restaurants that are in a class of their own.

The city doesn't have the intense historical appeal of Beijing or Suzhou, but its hip, cosmopolitan edge and Art Deco architecture give it a smooth veneer all of its own. Whether touring the museums of People's Square, relaxing on a terrace overlooking the Bund or hurtling through vertical space in one of Pudong's high-speed elevators, visitors are constantly impressed by the elegant style of this reborn city.


Travel to Pudong, Shanghai
Less than two decades ago, Pudong ('eastern town') was vacant farmland. Today it's the cosmopolitan core of the city, complete with modern skyscrapers and a booming financial district. This is also home to the Oriental Pearl television tower, the city's icon. Pudong hosts the largest and most exclusive hotels in Shanghai.


Visit Puxi, Old Shanghai
Technically speaking, Puxi ('western town') is opposite of Pudong and contains many popular sub-districts like the Bund and the French Concession. It exudes cosmopolitan energy and boasts an even mix of nostalgia and modern atmosphere. For all practical purposes, Puxi is 'Old Shanghai'.


Experience Historic Shanghai at The Bund
Shanghai's colonial core follows the Huangpu River and sits directly opposite Pudong. The nostalgic neighborhoods here stand in stark contrast to the gleaming new infrastructure on the opposite riverbank. There are dozens of historic buildings here, many of which now house café s, funky lounges and inns.


Shanghai Shopping at Nanjing Lu
A longtime shopping street, Nanjing Road was closed to automobiles in 2000. Now it's a carnival-like pedestrian market that stretches nearly 6 km and boasts more than 600 individual stores. Stretching from the People's Park to the Bund, this part of town is bathed in neon light after hours.


Shanghai's Stylish French Concession
The former French Concession holds leafy boulevards and beautiful architecture blending European and Chinese styles. It overflows with stylish boutiques, especially Xinle, Huahai and Changle roads, along with well-preserved townhouses.
People's Square
The central landmark in Shanghai, People's Square went from colonial-era horse track to cultural epicenter. Today it holds government offices, museums, theaters and a few hotels. This is a common point of reference for directions in central Shanghai.


Discover A Different Shanghai - Yu Yuan
Though not always of interest to tourists, this eastern suburb is home to most of Malaysia's foreign embassies. The neighborhoods here were built by tin barons in the early 20th century and remain especially affluent.

Find more information about Shanghai and hotels in the area:
Shanghai hotels | China hotels | People's Square hotels | French Concession hotels
Discover
Find your perfect holiday in Shanghai
From 1240 hotels.