Kolkata Travel Tips - Helpful hints and advice on local destination information
Kolkata Travel Tips - Helpful hints and advice on local destination information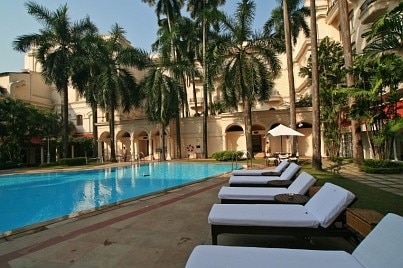 Kolkata is a cosmopolitan city and its sheer size may intimidate the first time visitor. It is a very safe city though with the only recurring crime-related problem are the drug dealers of Sudder Street, who tend to keep to themselves anyway. Public transportation around the city is excellent but visitors on a tight schedule may want to narrow their Kolkata trip down to just one or two key districts.
Customs and etiquette
Kolkata is surprisingly modern and an international feel permeates the more upmarket parts of the city. Having said that, this is still India and standards of dress and public behavior are far more conservative than they are in North America and Europe. Bikini tops, for example, should never be worn outside the hotel pool and in many clubs and restaurants, collared shirts and trousers are required on male guests.

Tipping servers and waiters at upmarket restaurants is generally expected but at more casual eateries it is not really necessary. Bargaining and gentle haggling at markets and street stalls is the norm, but prices are fixed in the shopping malls and department stores.


Money
The Indian rupee is the currency of Kolkata. ATMs are available at all the major shopping malls and they are more or less ubiquitous in the streets of expensive districts such as South Kolkata.

Cash is the only accepted currency at the vast majority of retailers in Kolkata. Naturally, cash is the only way to pay for purchases at any outdoor market and even many formal stores. All smaller cafés and restaurants, will not accept credit cards. Visitors can usually exchange money at their hotel and should carry a day's money with them.
Weather
Kolkata is one of the few Indian cities—Delhi is another—where cooler temperatures are experienced for a few weeks each year. In January and February temperatures can be as low as 15˚C but in general, visitors should count on daily averages of around 21 to 26˚C at this time.

The rest of the year is spent in the monsoonal climate with extended periods of steamy heat followed by crashing thunderstorms and occasional flooding. Kolkata's notorious dust storms whip up clouds of sand and dust that blanket the city and are invariably followed by a refreshing downpour.


Transportation
Kolkata is the only city in India where trams still run and the tram network here is a comfortable and reliable public transport option. The oldest electric tram network in Asia, Kolkata's trams also have no carbon emissions and so are a good shot of green power as well as a photo opportunity.

Taxi transport from Netaji Subhash Airport (CCU) may be challenging with the various outdated taxi meters of the city's countless yellow cabs — a bit of math is requires since the fares are multiplied by arbitrary amounts, depending on the placement of the meter. Meters that hang out the taxi window multiply the fare four times, but internal meters only require the fare to be doubled. The Kolkata Metro is India's first underground and it continues to expand into the new districts. It may prove to be your best bet for airport travel.


Fast facts
Population: 15,000,000
Spoken languages: Urdu, English
Phone/calling code: +91 22
Discover
Find your perfect holiday in Kolkata
From 580 hotels.