Short getaways in Québec City – old-world charm, royal pageantry and a sunset cruise
Short getaways in Québec City – old-world charm, royal pageantry and a sunset cruise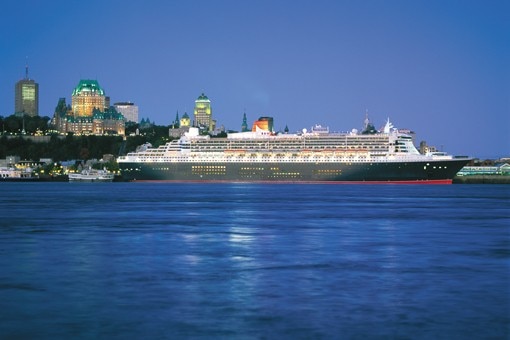 Even a short getaway in Québec City offers enough time to be charmed by its old-world elegance. Book a Québec City hotel and lose yourself in 18th-century French Canada.
Québec City short getaway day one, morning
Begin your short getaway in Québec City in the center of Old Québec. The Place-Royale formed the heart of the original French Canadian settlement. It is punctuated by colonial-era homes, their steep Normandy-style roofs furnished with ladders for clearing off heavy snows. You should consider climbing the steep Escalier Casse-Cou, the Breakneck Stairs, to reach the Upper Town and the Basilique Notre-Dame-de-Québec. Since 1647 worshipers have gathered in this church beneath a gold-leaf ceiling bathed in the rich hues of stained glass.

Start: Place-Royale


Afternoon
Enjoy a leisurely lunch in season at an outdoor café on the rue du Petit-Champlain, dining on sandwiches of local Canadian ham and produce grown on the farms of nearby Île d'Orléans. The rue du Petit-Champlain is the oldest street in Québec City. Once lined with the homes and shops of wealthy merchants, the street today is packed with tiny bistros, galleries and souvenir stores selling fine art prints, Inuit crafts and woolen goods.

Start:Rue du Petit-Champlain


Evening
Québec City's Old Port juts out into the St. Lawrence River within an easy walk of the modern cruise terminal on Rue Dalhousie. Enjoy dinner aboard a Croisières AML cruise ship and watch the city skyline turn golden with the sunset. After dinner passengers can take a spin on the dance floor, or, in July and August, watch the Grands Feux Loto-Québec fireworks competition.

Start: Cruise Terminal, Rue Dalhousie
Québec City short getaway day two, morning
Depart your Québec City hotel for a visit to the Citadel, built in 1832 atop Cap Diamant, the city's highest point. Each morning the Royal 22nd Regiment stages the Changing of the Guard. Soldiers march crisply in unison, uniformed in red woolen jackets and black bearskin hats accompanied by their beloved mascot, a white goat.

Start: The Citadel


Afternoon
It's a short walk from the Citadel along the Promenade des Gouveneurs to the Terrasse Dufferin, a broad boardwalk skirting Québec City's riverfront cliff. Dotted with cafés and take-out sandwich stands, the Terrasse is a favorite lunch-time stop, with views of the St. Lawrence River and Château Frontenac. Take the funicular to the lower city for an afternoon exploring logging tools and trade goods at the Museum of Civilization.

Start: Terrasse Dufferin


Evening
The narrow streets of Old Québec are lined with tiny bistros and 18th-century inns serving up classical French cuisine or traditional Québec specialties like grilled caribou and roasted pheasant. Rue Saint-Louis is lined with options, including Aux Anciens Canadiens, a 17th-century home converted into a quiet, candlelit restaurant. After dinner, walk west along rue Saint-Louis to the City Ramparts, where intermittent staircases allow visitors to enjoy a starlit stroll atop the city walls.

Start: Old Québec
Discover
Find your perfect holiday in Quebec
From 240 hotels.