A Helsinki travel guide – Baltic tastes, life on the water and brooding architecture
A Helsinki travel guide – Baltic tastes, life on the water and brooding architecture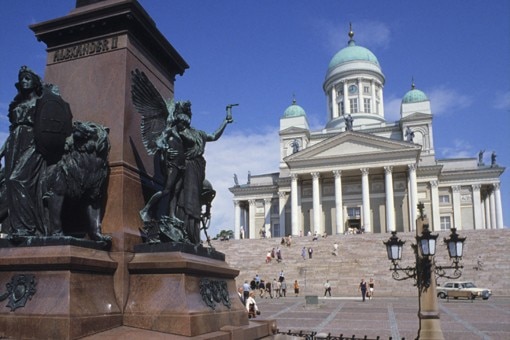 Take a Helsinki city break to discover a Nordic capital that delights with its diverse architecture, world-famous design, lively nightlife and international cuisine. It's so compact your Helsinki hotel will be in the centre of the action.
Life on the water
Follow the locals on a summer boat trip out to the archipelago's islands dotted with neat holiday cottages and rocky quays. A 15-minute ferry ride from Market Square brings you to the 250-year-old Suomenlinna fortress. Once a battleground, now it's a park and village with fortified walls, museums and the perfect place for a picnic.


Architectural highlights
Start your city break at Senate Square where the dazzling white, blue and gold cathedral of 1852 dominates the skyline. Admire the 19th-century neoclassical buildings of Carl Ludvig Engel at the University and in the Hietalahti district. Architectural buffs photograph Eliel Saarinen's granite railway station where monumental statues guard the entrance. Wealthy Helsinki prefers the quiet streets of Eira and its pastel-coloured Art Nouveau and Art Deco buildings. Don't miss the Rock Church, impressively quarried out of the bedrock.
Baltic tastes
Start the day with a generous smorgasbord breakfast in your Helsinki hotel. Eat strawberries or fresh peas sold by the kilo in the Market Place or try the stalls for fried fish, meat pies and coffee. Wild fish, game and reindeer, mushrooms and berries from the forests are found at restaurants advertising the Helsinki Menu. Witness Russia's culinary legacy to its former grand duchy at restaurants like Saslik serving up borscht, reindeer and bear in Tsarist proportions. Herring dishes tempt at Sundmans Krog's well-known buffet lunch. For a modern Finnish take on classic cooking, try Michelin-starred Chez Dominique.
Discover
Find your perfect holiday in Helsinki
From 710 hotels.