8 Best Snorkelling Beaches in Phuket
Where to Enjoy Snorkelling in Phuket
The best places to snorkel in Phuket are just a short distance from some of the island's most fantastic beaches, making them conveniently accessible and making snorkelling a nice addition to a relaxing day by the sea. However, not all offer the same clear waters and exotic marine habitats.
Snorkelling beaches in Phuket are where you can swim past anemones, parrotfish, and various types of coral. Take a deep breath and kick down the few short metres to take a closer look at lively marine ecosystems in Phuket.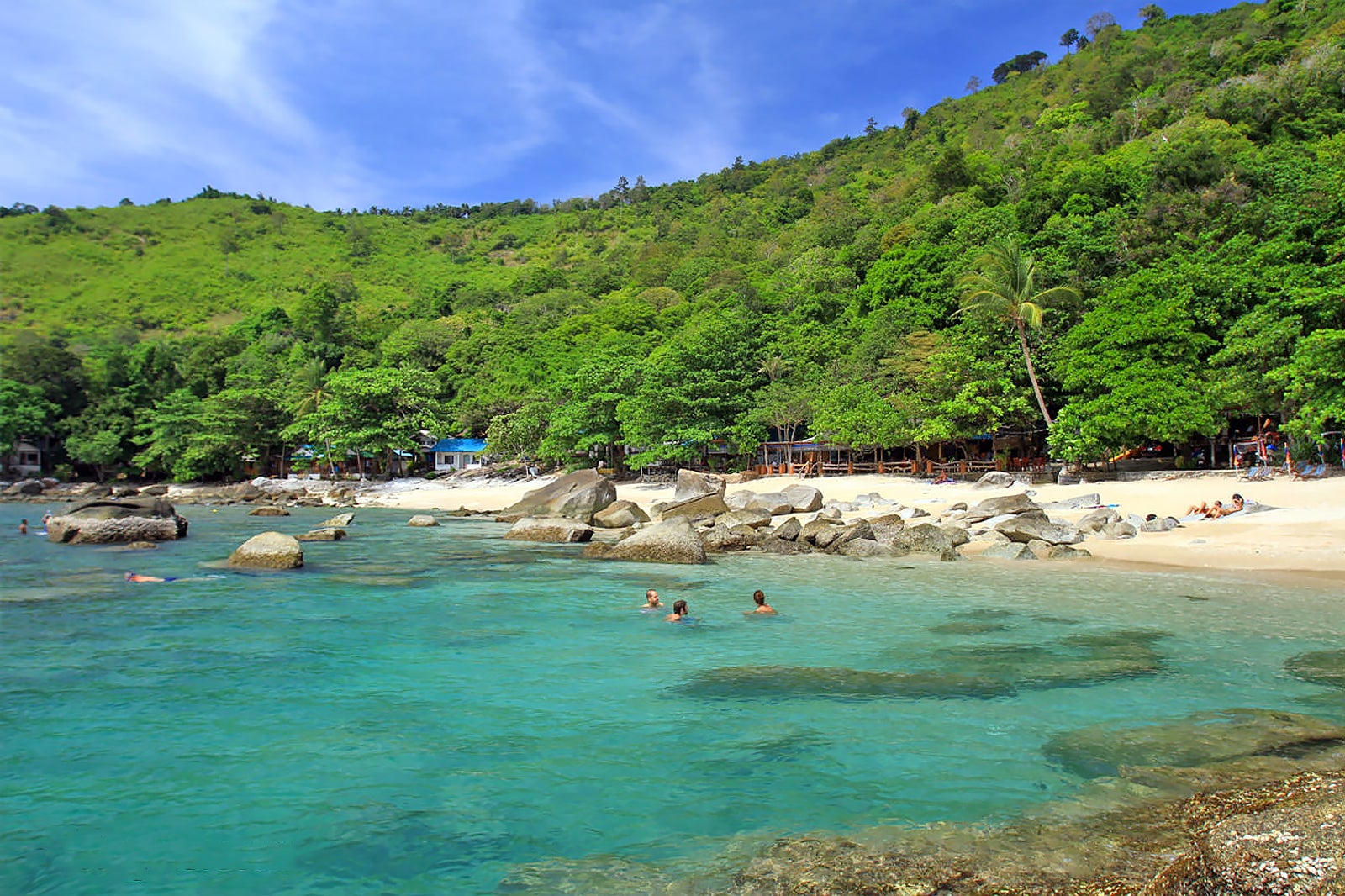 Families
Photo
Budget
Adventure
Ao Sane is a 200-metre-long beach next to Nai Harn Beach in the south part of Phuket. It has 2 distinct snorkelling areas – one is a sharp drop off into deeper waters populated by parrotfish, clownfish, and eels.
Another prominent snorkelling area in Ao Sane is to the right of a beach restaurant. It's only accessible at high tide as the coral is close to the surface. The waters surrounding the beach are clear and safe year-round.
Read more
Location: Rawai, Muang, Phuket 83100, Thailand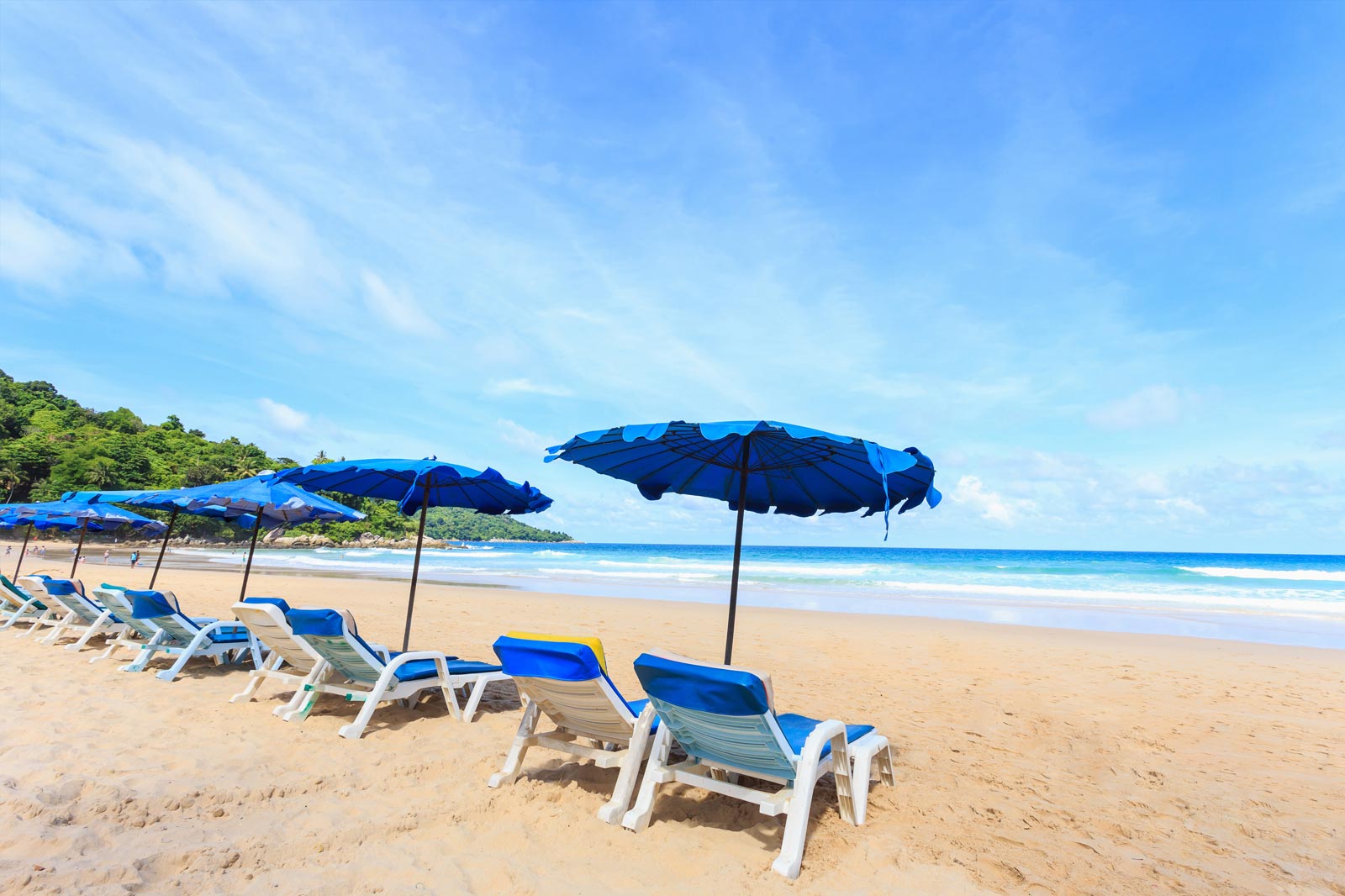 Families
Photo
Budget
Adventure
Kata Noi Beach is one of Phuket's most beautiful beaches. The sea here is bright turquoise, especially at the rocky promontories at both ends of the 850-metre beach.
The best time to snorkel is around midday when the beach, especially at its northern part, enjoys the highest water visibility. During the low season (May to October), Kata Noi Beach becomes quite a popular spot for surfers.
Read more
Location: Karon, Muang, Phuket 83100, Thailand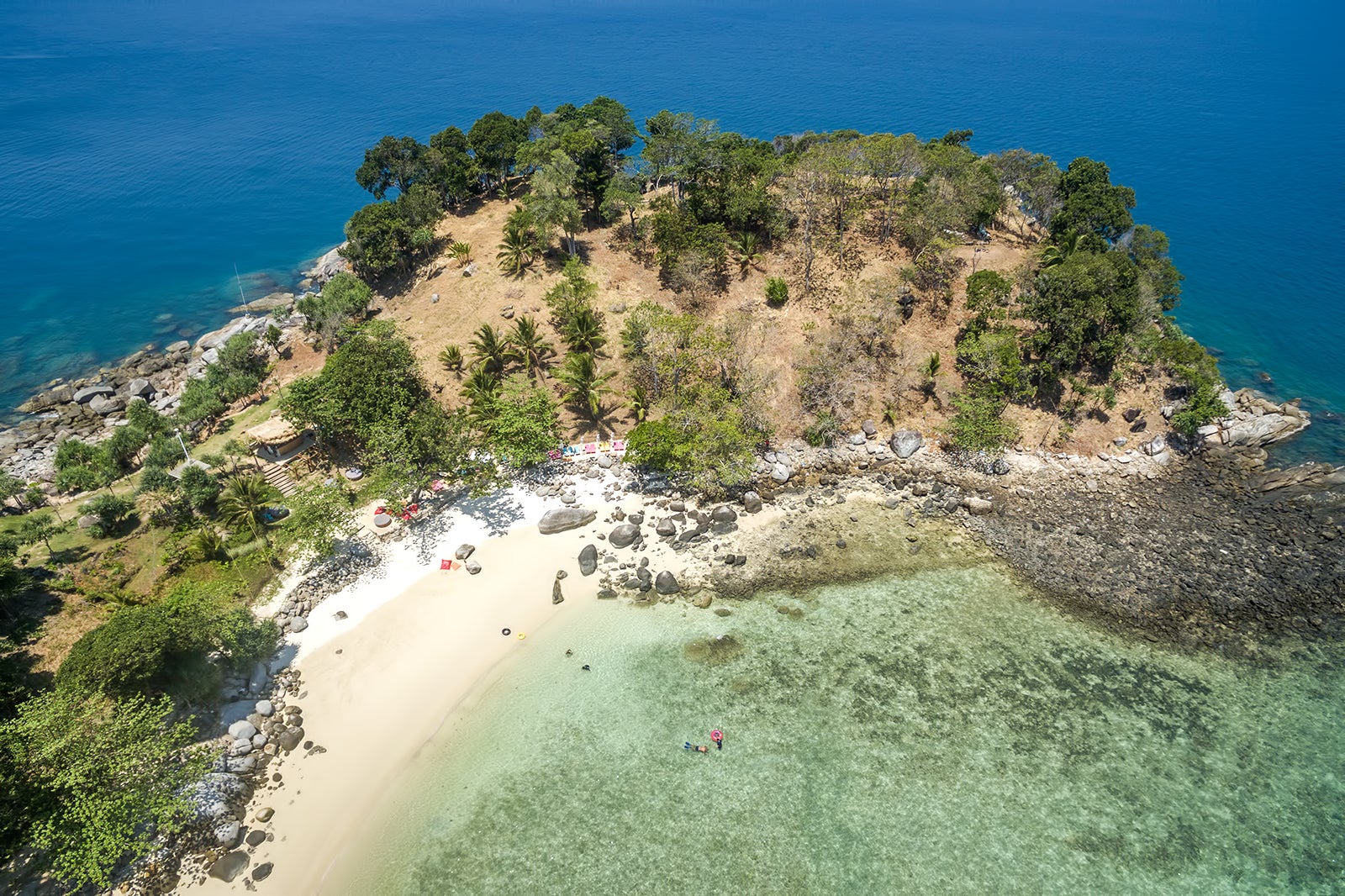 Families
Photo
Budget
Adventure
Paradise Beach lies around 5 km southwest of Patong, with a coral reef about 100 metres offshore. This 150-metre sheltered beach is managed by Paradise Beach Phuket Club, which offers snorkelling, kayaking, SUP boarding, and scuba diving. You can enjoy good and safe snorkelling as jet skis aren't allowed to get close to the beach.
Read more
Location: 109, Muen-Ngern Road, Patong, Kathu, Phuket 83150, Thailand
Open: Daily from 9 am to 7 pm
Phone: +66 (0)83 743 9009
4
Ya Nui
Between Rawai and Nai Harn Beaches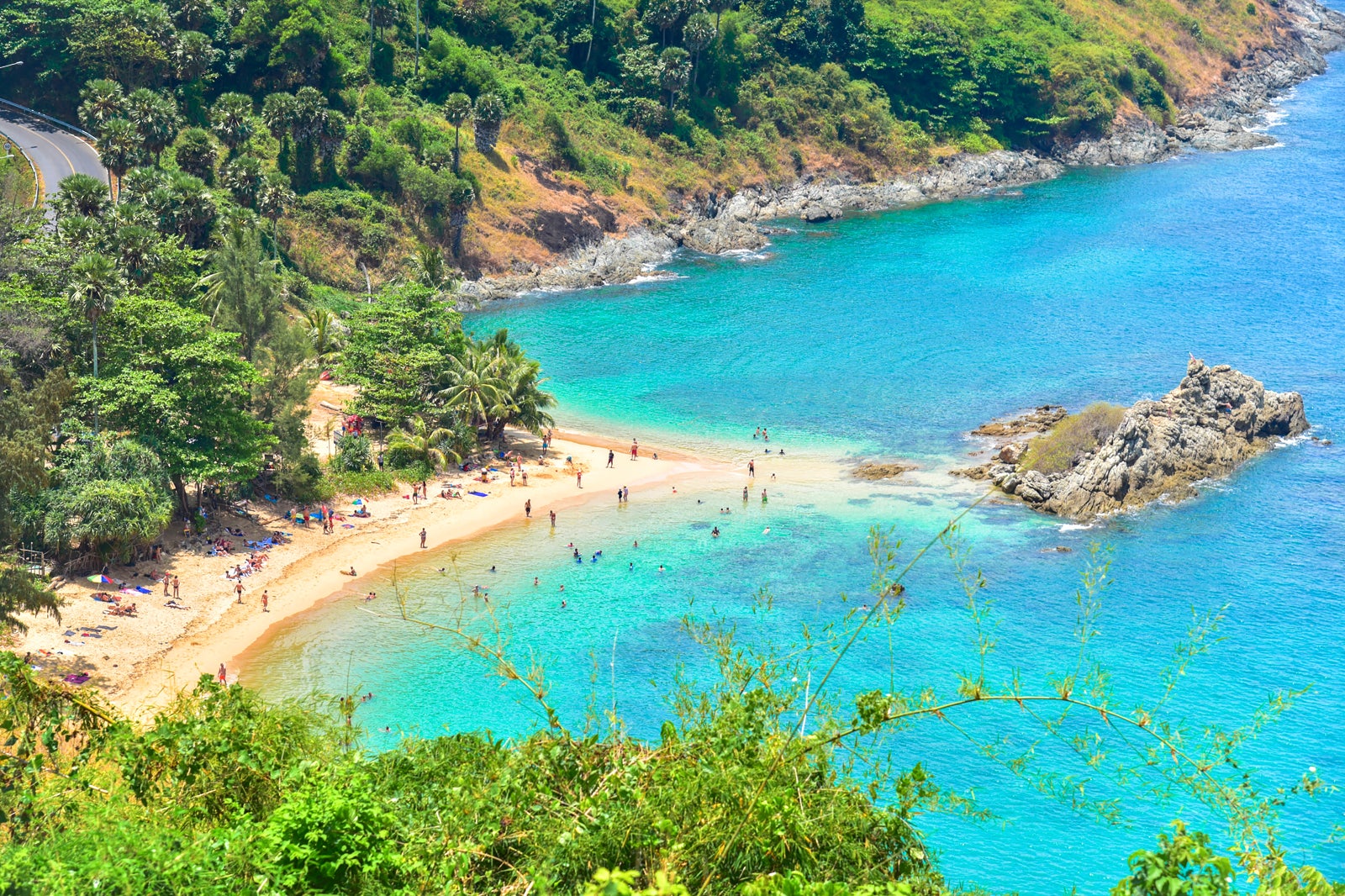 Families
Photo
Budget
Adventure
Ya Nui Beach, located in the south part of Phuket, has a rocky promontory with lots of brain coral surrounding it. The further you go out, the better the snorkelling gets. If you have a boat, you should head out to the opposite islet, where the waters are teeming with tropical fish.
There's also good snorkelling along the base of Windmill Hill. The actual beach is usually crowded but you'll enjoy tranquil waters after passing the ubiquitous moored yachts.
Read more
Location: Rawai, Muang, Phuket, Thailand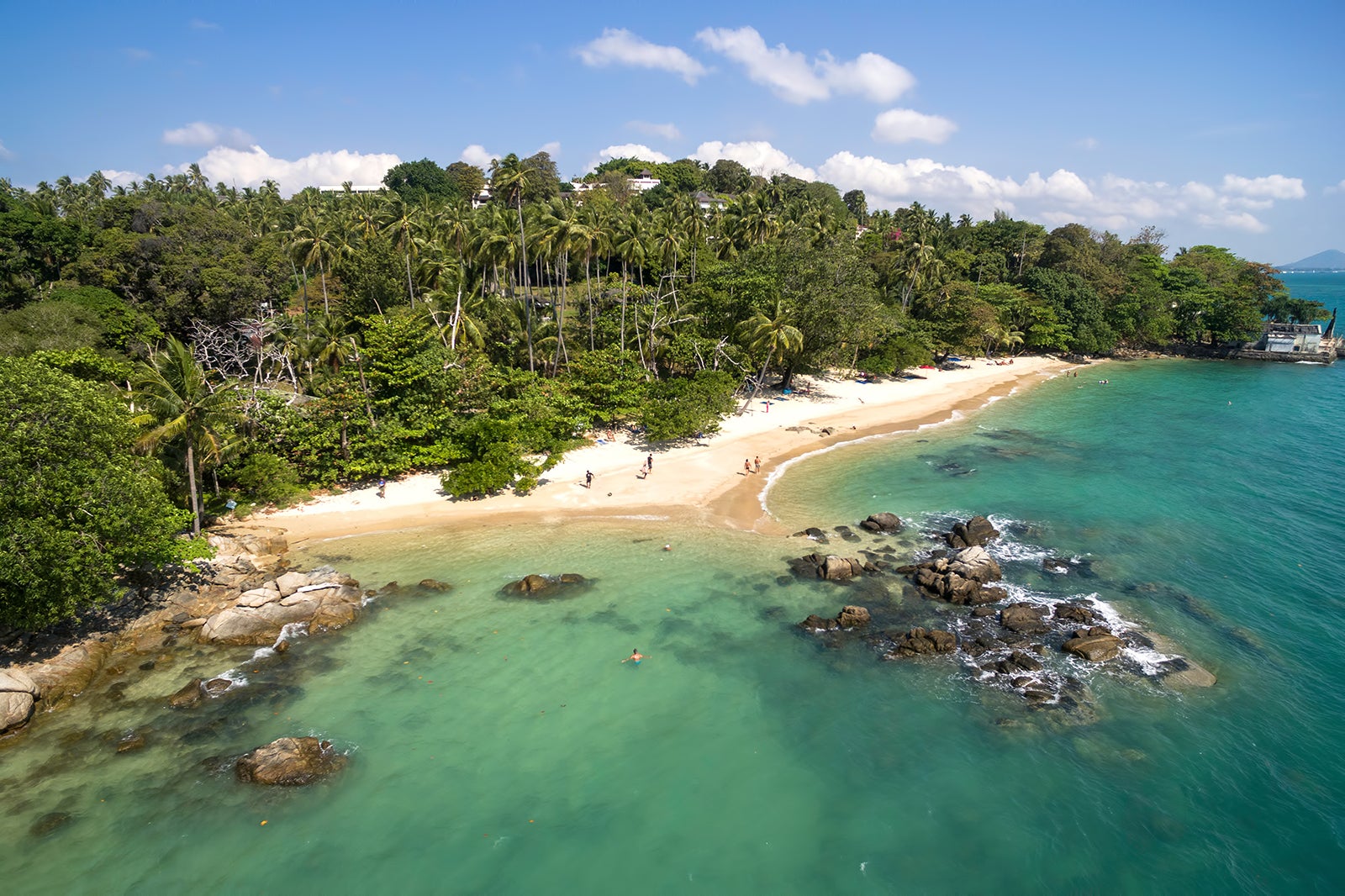 Laem Ka is the only eastern-facing beach in the south of Phuket that offers good swimming. The southern end of this sheltered, 150-metre-long beach is rocky but it's possible to swim out and snorkel at high tide.

The middle part of the beach is dominated by large granite boulders – the habitat of many crab species – while the northern end is a nice swimming spot. Laem Ka Beach is kid-friendly, thanks to its safe waters and shade-giving trees.
Location: Rawai, Muang, Phuket, Thailand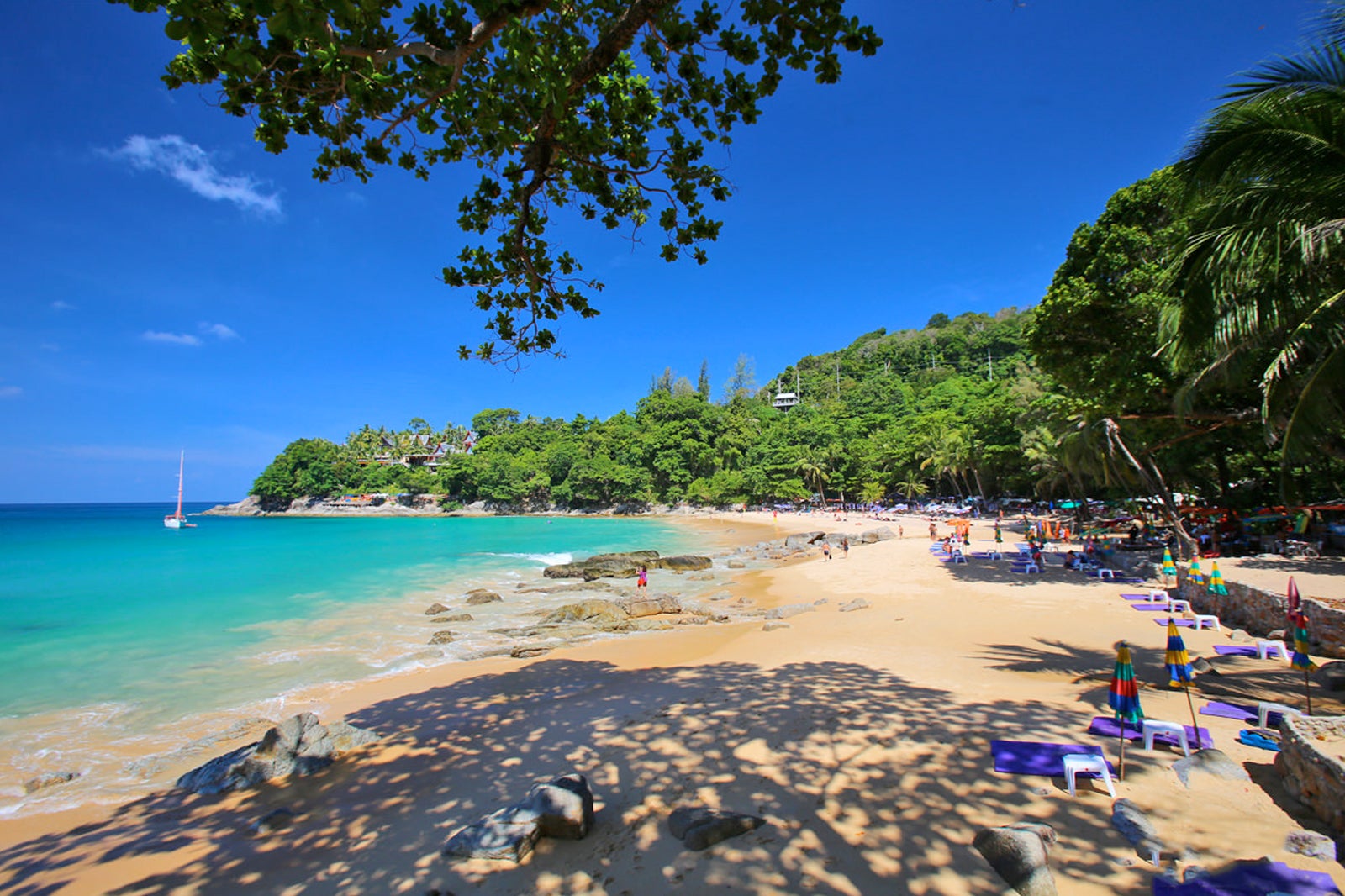 Families
Photo
Budget
Adventure
Laem Singh Beach lies on the west coast between Kamala and Surin beaches in Phuket. This 150-metre beach is right below a steep promontory, with palm trees and giant boulders dotting the sandy expanse. The southern part of the beach is excellent for swimming and snorkelling, with loads of fish to see around a rocky headland.
Read more
Location: Kamala, Kathu, Phuket 83120, Thailand
7
Snorkelling off nearby islands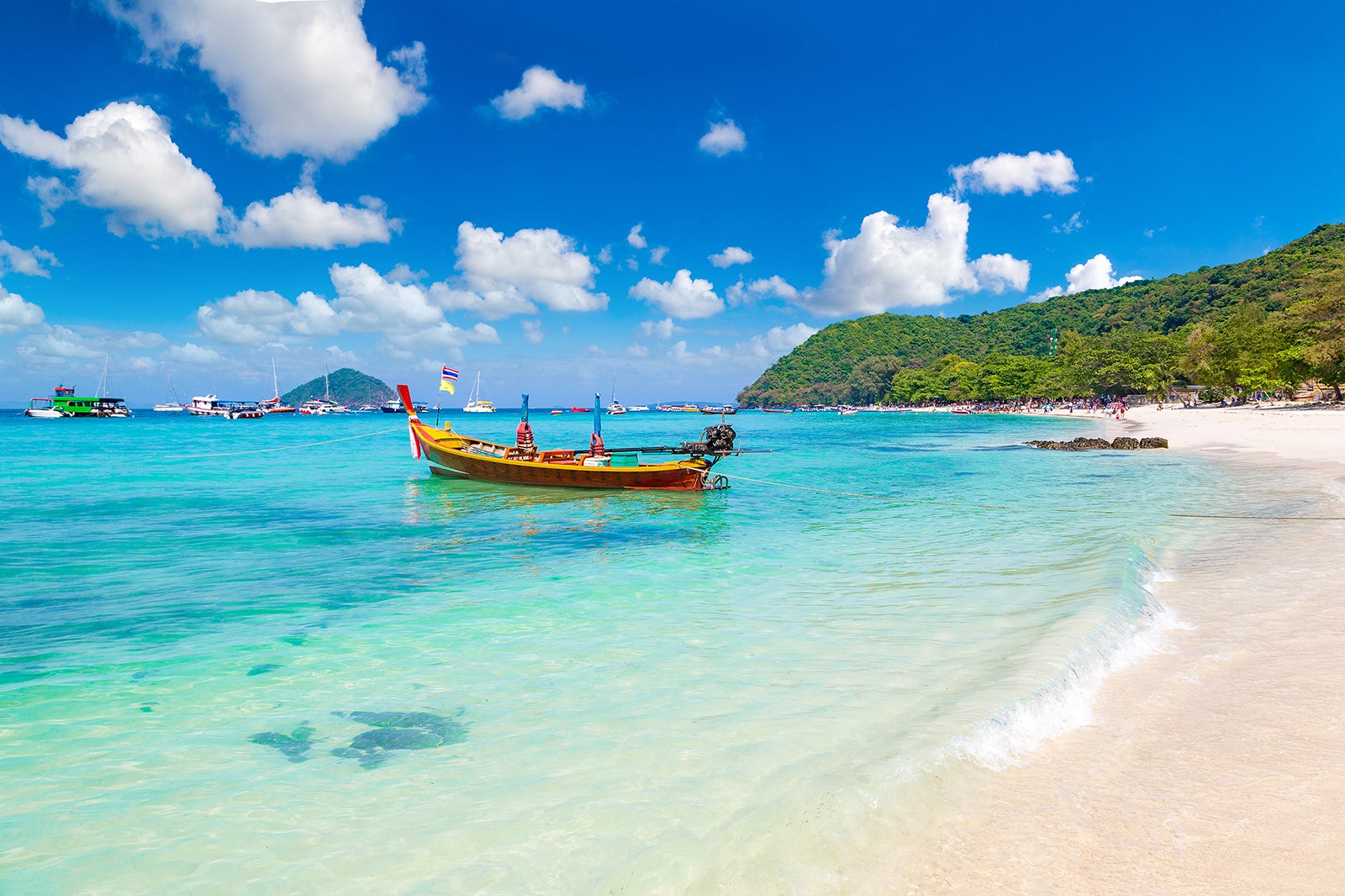 Couples
Families
Photo
Adventure
The Phi Phi Islands are an outstanding snorkelling destination, with an incredible variety of tropical fish and bright coral. Join a day tour or arrange a private boat charter – trips usually run year-round. Closer to Phuket are the Coral, Racha, and Khai Nok islands, each offering clear waters and abundant marine life just offshore.
If you join a snorkelling excursion, make sure to use the services of an operator with good safety standards. Many of the cut-rate tours take people to the most crowded bays at peak periods – not so enjoyable when all you see in the water are other snorkellers. Chartering a boat is an excellent way to avoid the crowds.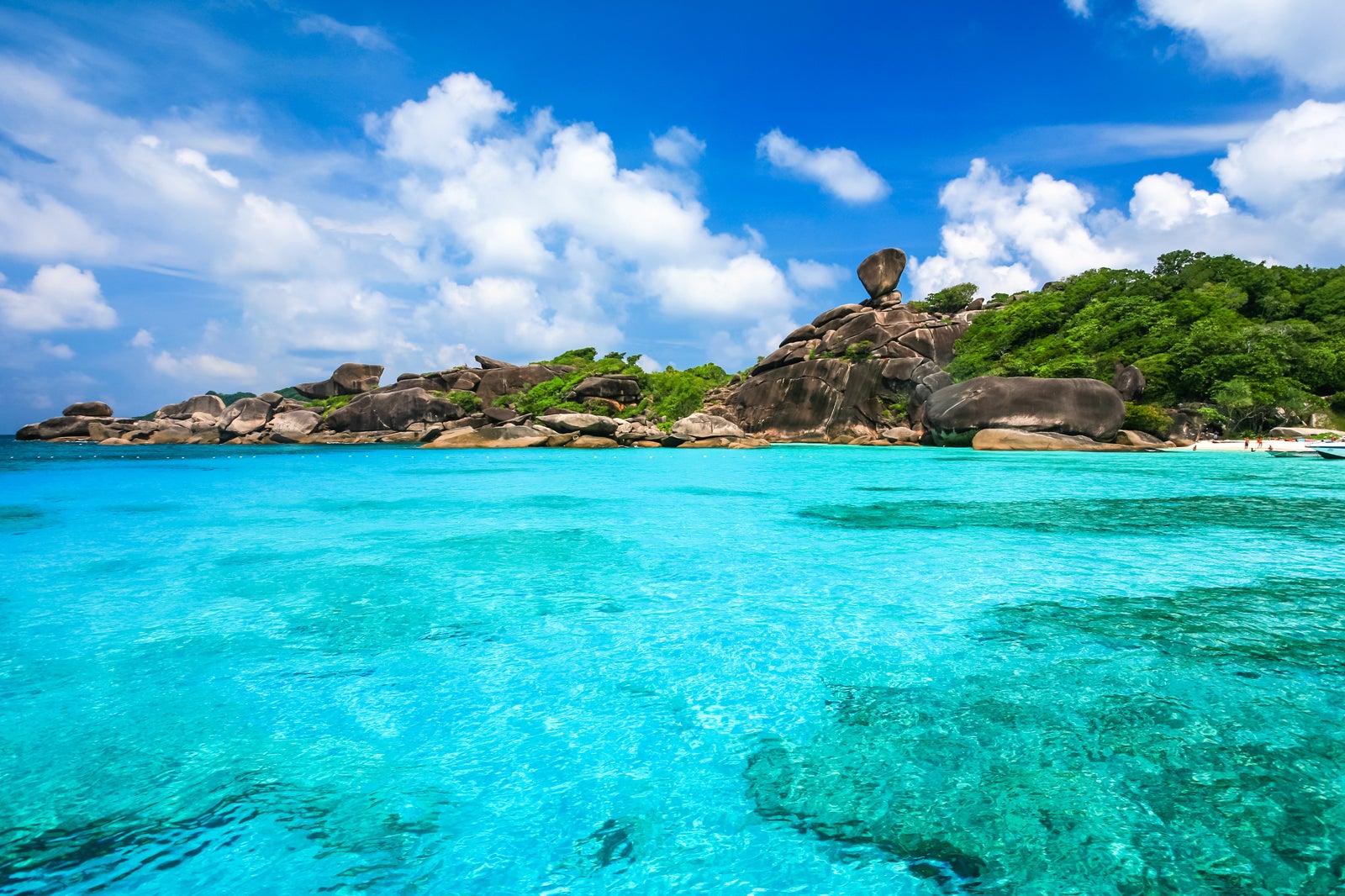 Couples
Families
Photo
Adventure
The Similan Islands are among Southeast Asia's largest dive sites, with over 200 species of hard corals, colourful tropical fish, and even sea turtles and sharks. Located just 84 km northwest of Phuket, this archipelago is also a popular stop for yachts and tour boats. While Similan is world-famous for diving, snorkelling is a fine experience too.
Read more
Open: Daily from 15 October to 15 May (dates may vary)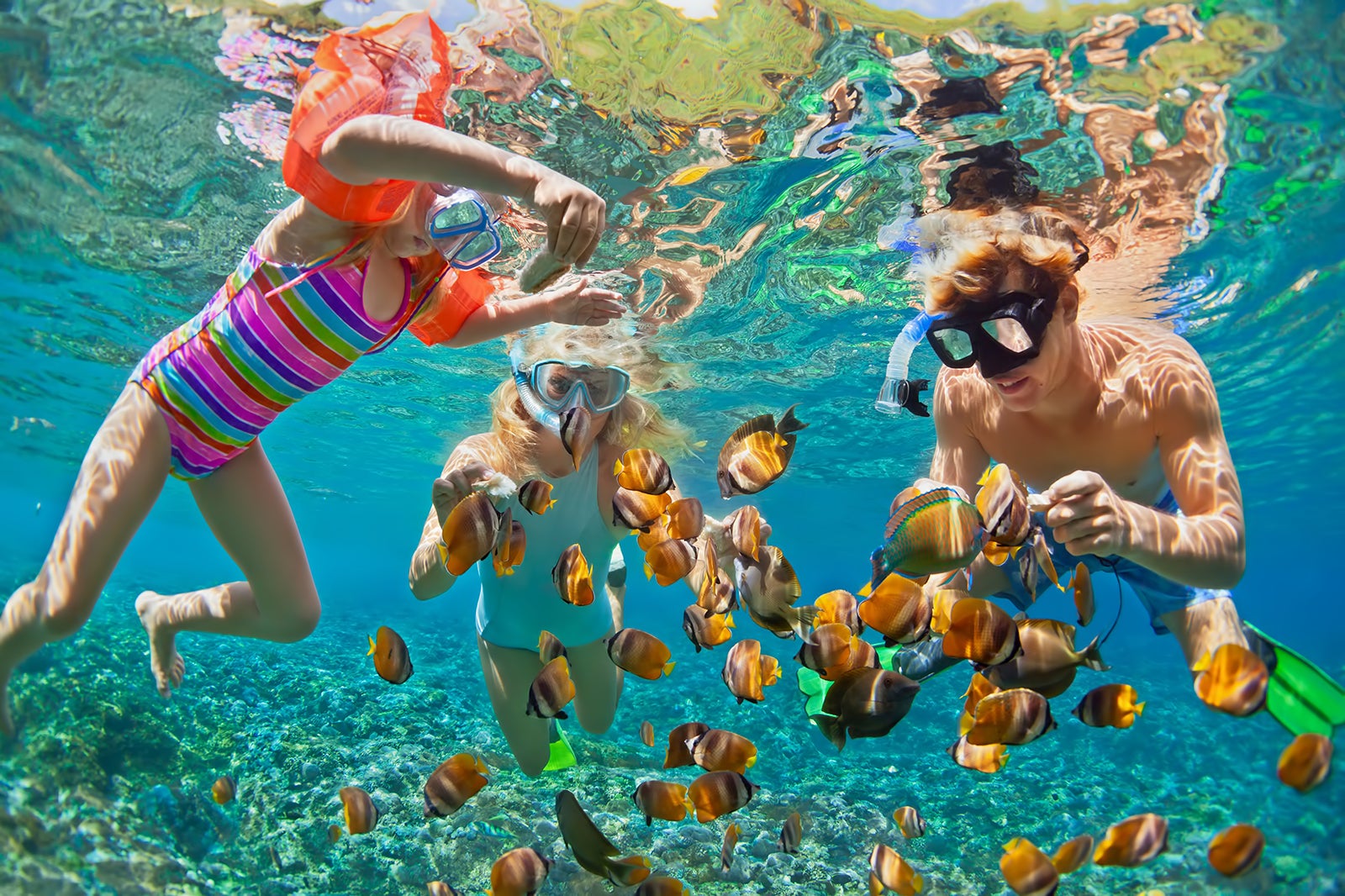 Wear sunscreen or/and a T-shirt – the sun's rays are magnified by the water
Be wary of jet skis and make yourself as visible as possible while snorkelling
Always defog your mask before diving.
Kicking from the hip is the most effective way to use your fins
Do not touch coral under any circumstances
Read more