10 Best Things to Do in Slovakia
What is Slovakia Most Famous For?
Slovakia is a charming and enigmatic Central European jewel where history buffs, foodies, and lovers of the great outdoors can enjoy a wealth of attractions. If you're seeking a mix of cosmopolitan culture along with tourist experiences that lie in unexpected places, this versatile country will certainly leave its mark on you.
Whether you're admiring the architecture of Košice, unwinding in the soothing spa town of Bojnice, or eating traditional comfort food in any of the country's 8 charming regions, Slovakia is a treasure trove of happening city hotspots and hidden back-alley gems. Here is our rundown of the top things to do once you arrive in this beautiful country.
What are the best things to do in Slovakia?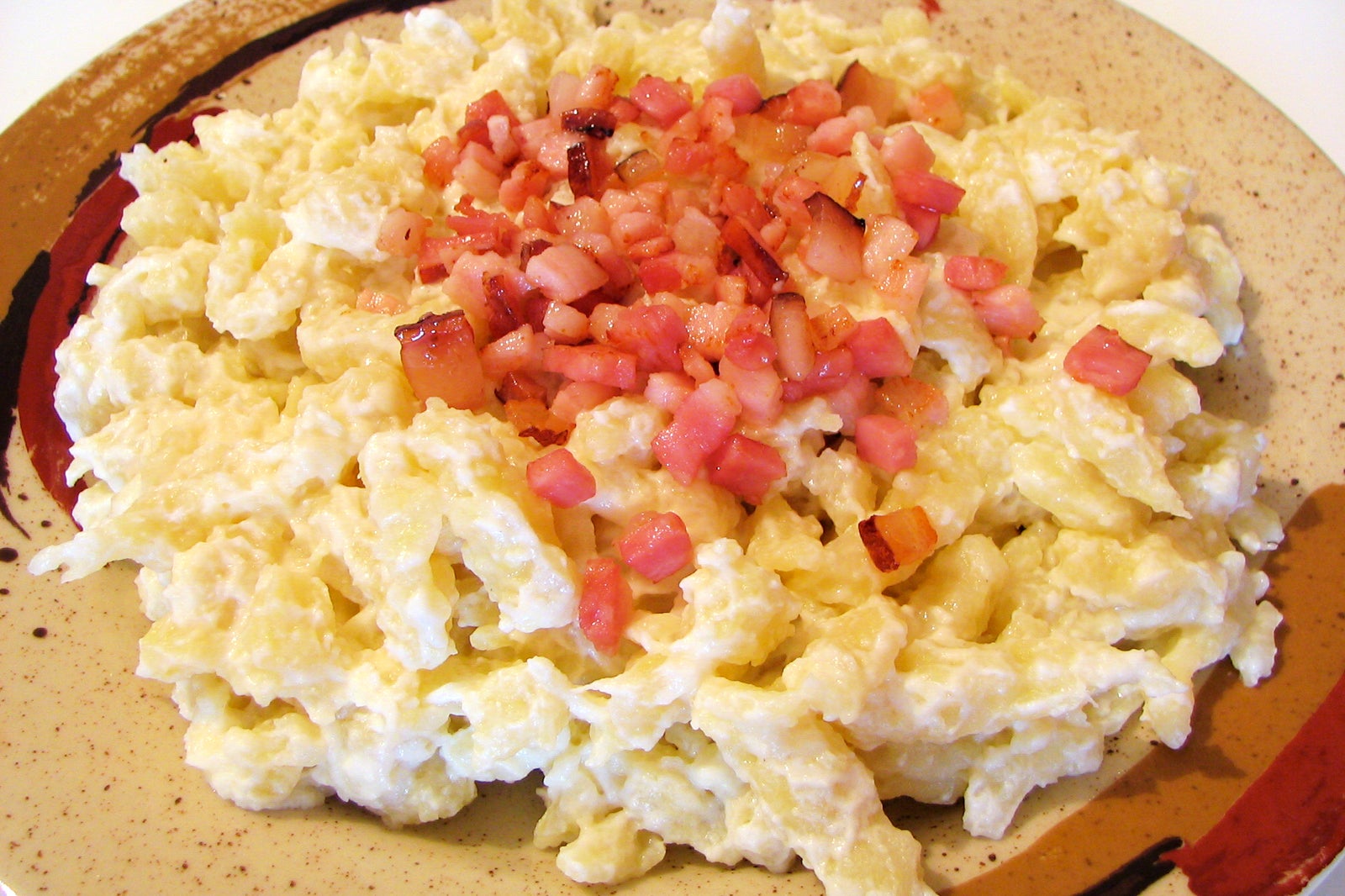 Enjoy an authentic taste of Slovakia with the sticky national dish, bryndzové halušky. Smothered with bryndza cheese and a smattering of bacon, potato dumplings don't come more scrumptious than this. Especially when washed down with a traditional žinčica (a Slovakian fermented milk drink).
It's so popular that the locals spend 2 days celebrating its taste at the annual Halušky FEST Turecká (The Bryndzové Halušky festival in Turecká). Competing in 2 categories, teams must quickly whip up and devour a 3-kg batch of bryndza dumplings, before focusing on creating their own perfectly-crafted balls. It's a real crowd and palate pleaser.
Location: Turecká, Slovakia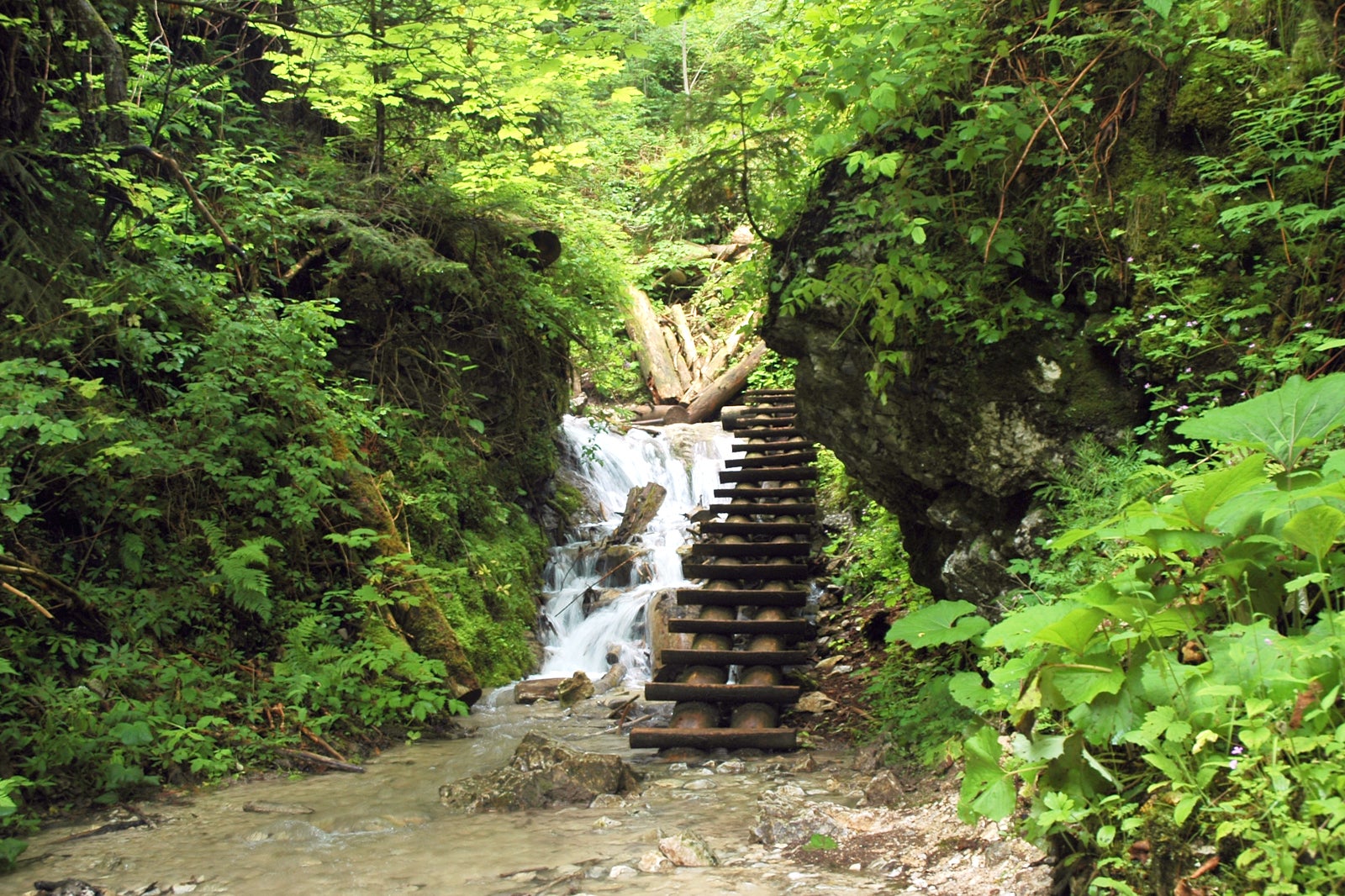 Explore the rolling hills of the Slovak Paradise National Park
Take to the slopes of Slovak Paradise National Park for an adventure through truly unspoilt landscapes. Gushing waterfalls? Feel the rush. Pristine gorges? Take a paddle. Wild canyons? Get just a little lost as you navigate the winding trails.
As one of the youngest national parks in Slovakia, walks such as Sucha Bela and Tomasovsky Vyhlad make it a hotspot for adventurers and nature lovers alike. So, it's best to get there early – the last thing you want is queues holding you back from viewing all the park's untouched beauty.
Location: Hrabusice, Spisska Nova Ves, Slovakia
photo by Zdenek Svoboda (CC BY 2.0) modified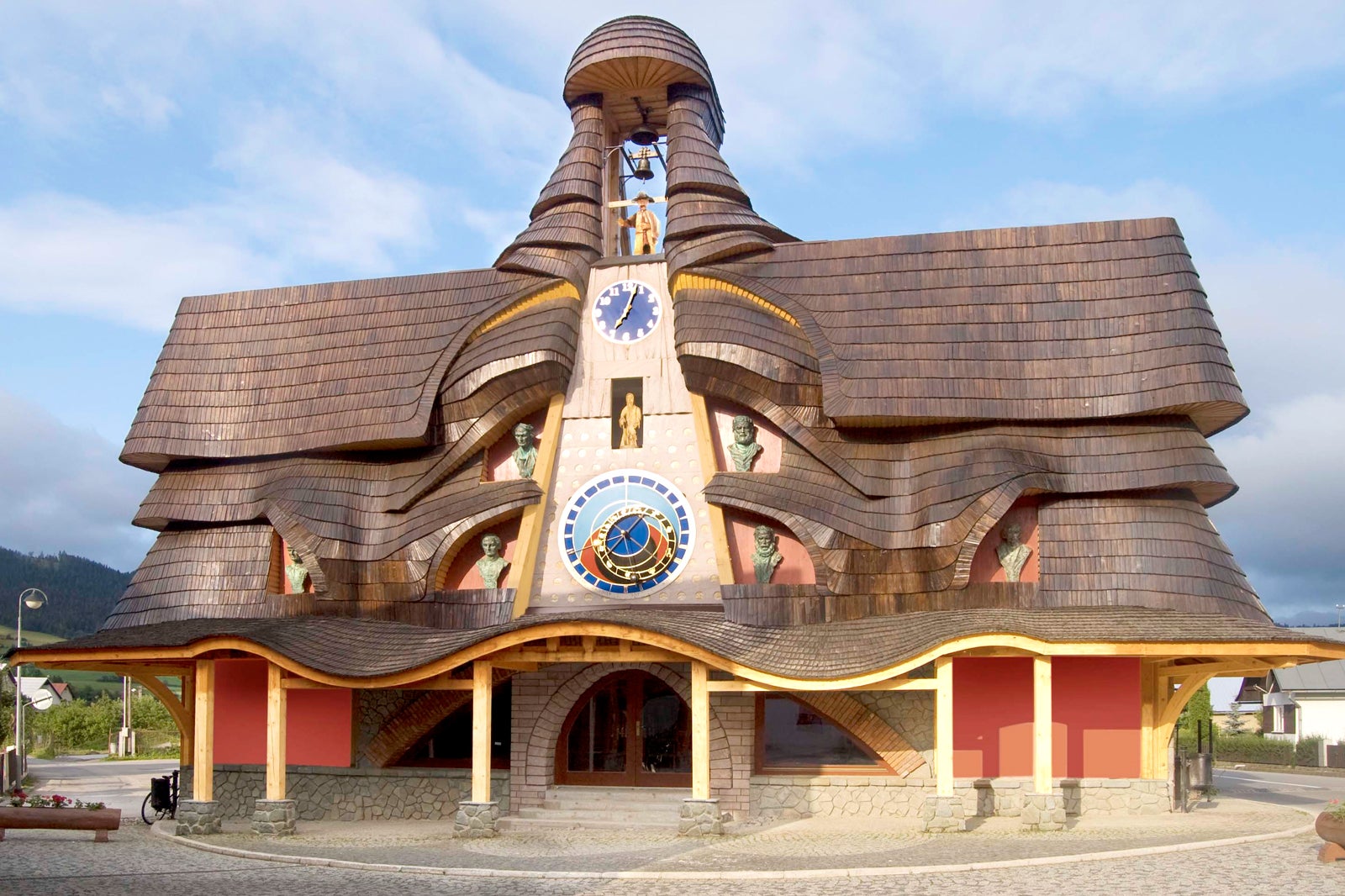 Spend some time at the Stará Bystrica Astronomical Clock
On your wanders through Slovakia, you may need to keep track of the time. But with a visit to this tiny Slovakian village that houses the Stará Bystrica Astronomical Clock, you won't even have to check your watch.
Crafted by sculptor Viliam Loviška and architect Ivan Jarina, this tremendous timber timepiece boasts an astrolabe as its centrepiece, creating one of the world's most accurate astronomical clocks. It's a pretty bold claim, but one that brings people from all over the world together in this 'perfectly punctual' setting.
Location: Stará Bystrica, Slovakia
photo by Lea Loviskova (CC BY-SA 3.0) modified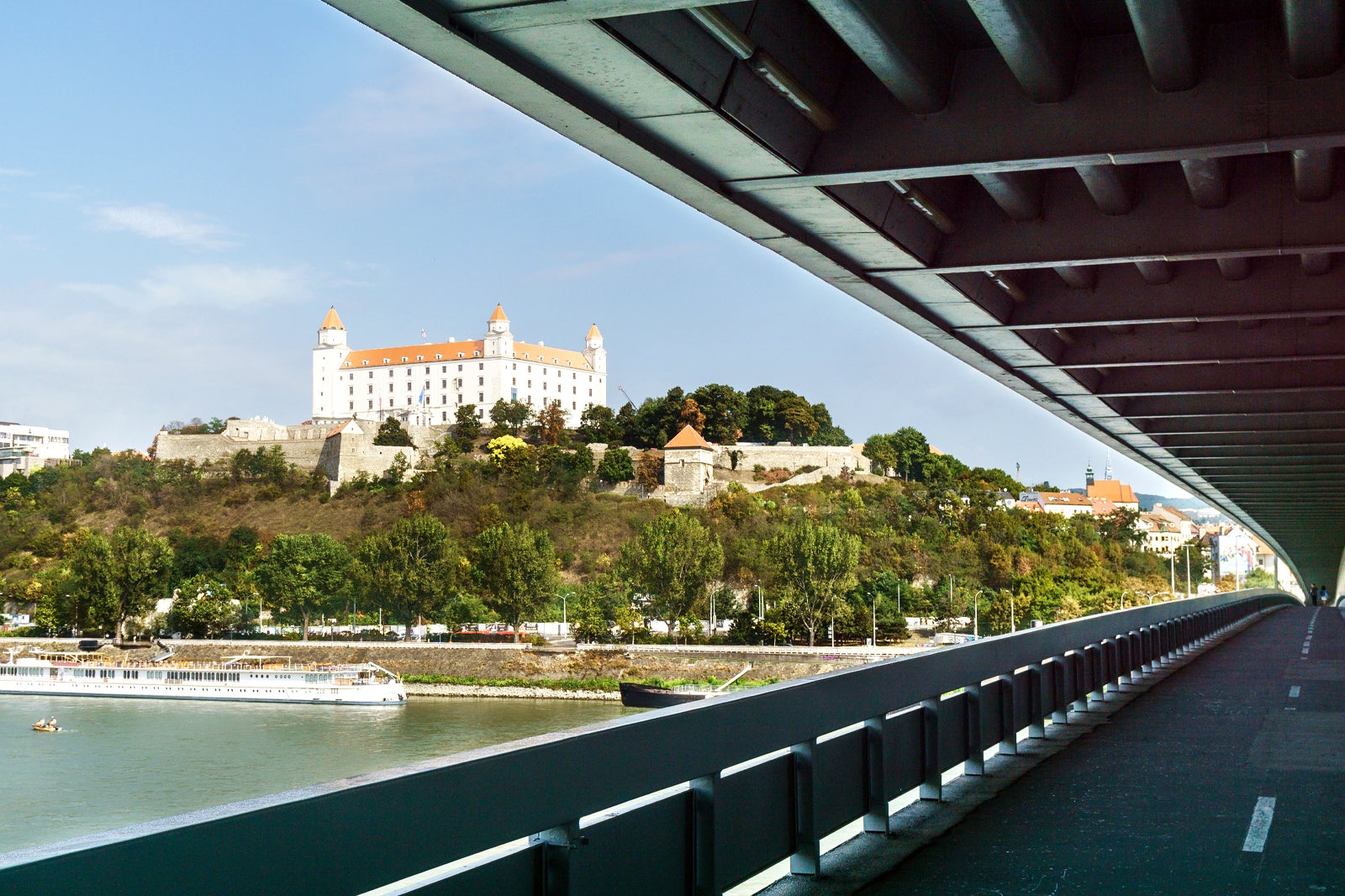 Enjoy the view from the Bratislava SNP bridge
The Bratislava SNP bridge pays homage to a difficult time in Slovakian history – the 1944 resistance movement who fought against Nazi occupation. Its name is short for Most Slovenského národného povstania (Bridge of the Slovak National Uprising).
It's perched above the waters of the Danube River. After you've wandered its dizzying heights, take to even higher ground in the UFO Restaurant. That's its official name, derived from its shape – a saucer sat on top of one asymmetrical pylon. On a clear day, you can enjoy a panorama that stretches across 100 km in all directions.
Location: Staromestska ul & Panonska cesta, Bratislava, Slovakia
Phone: +421 2 625 203 00
photo by Radler59 (CC BY-SA 4.0) modified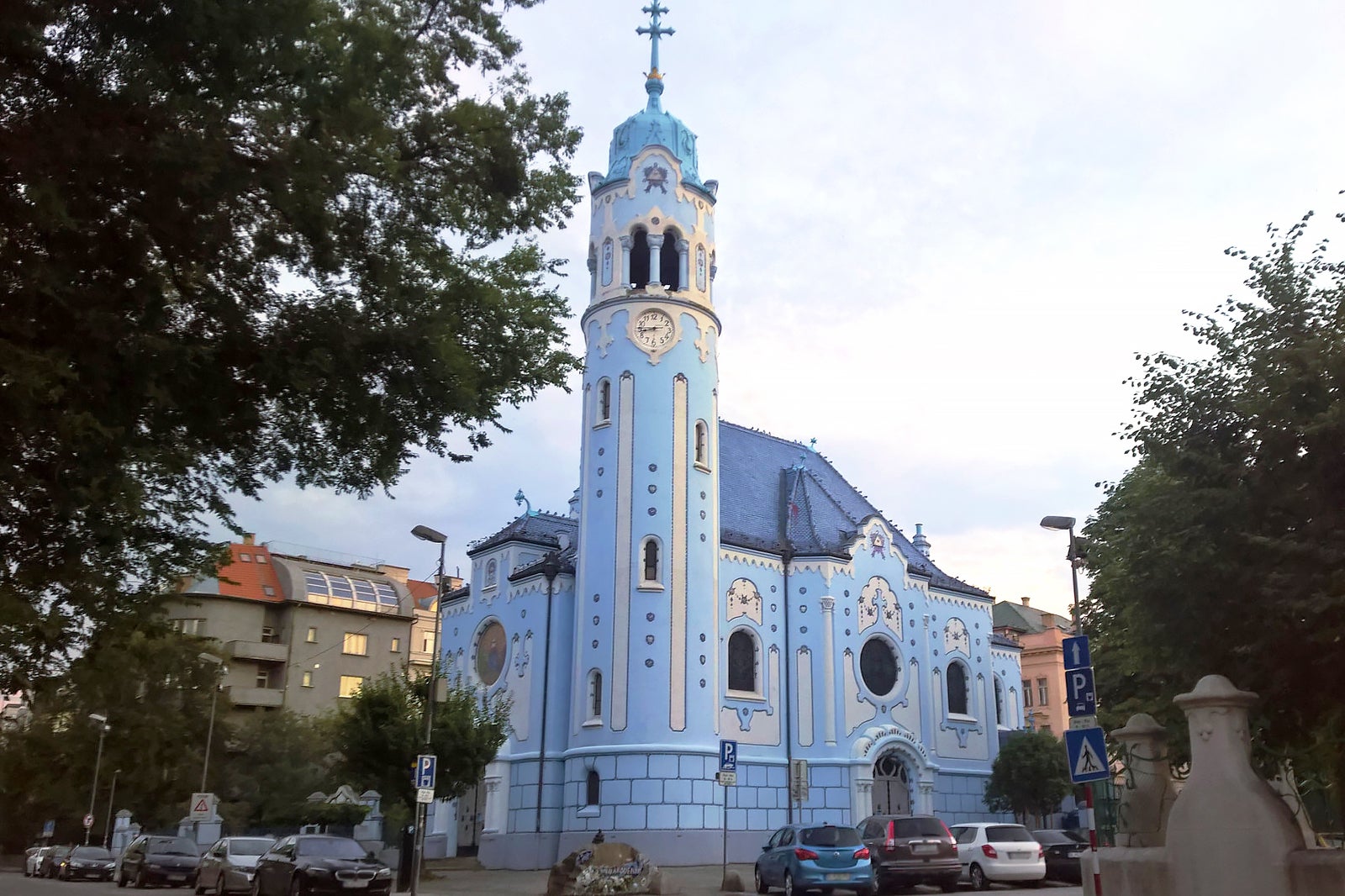 Marvel at the pale blue Church of St. Elisabeth
If you're seeking something out of a Slovakian storybook, you'll find it in the Church of St. Elisabeth. Standing boldly in the Old Town, it's nothing like the other Bratislavian buildings you'll encounter.
Built by Hungarian architect, Ödön Lechner in the 20th century, every part of this Gaudi-esque masterpiece is blue, from its art nouveau nuances to its 36.8-metre-high tower. With extremely short opening hours, make sure you're prompt to ensure a viewing.
Location: Bezručova 2, Bratislava, 811 09, Slovakia
Open: Daily from 7am to 7.30am and from 5.30pm to 7pm
Couples
History
Photo
Unusual
photo by Vesna Middelkoop (CC BY 2.0) modified
Enjoy a slower pace of life in Košice
Be transported back to medieval times in Košice, Slovakia's largest eastern city. To fully absorb its illustrious past, head straight for the central square to uncover historic monuments, from the Gothic Cathedral of St. Elisabeth to the palatial District House.
The centrepiece of Košice lies in its unhurried and charming Old Town. While the population might be pushing 25,000, amid the rows of colourful houses, quaint cafes, and sophisticated boutiques in cobbled streets such as Hlavna and Hrnčiarska, you won't feel caught up in clamouring crowds of tourists.
Location: Košice, Slovakia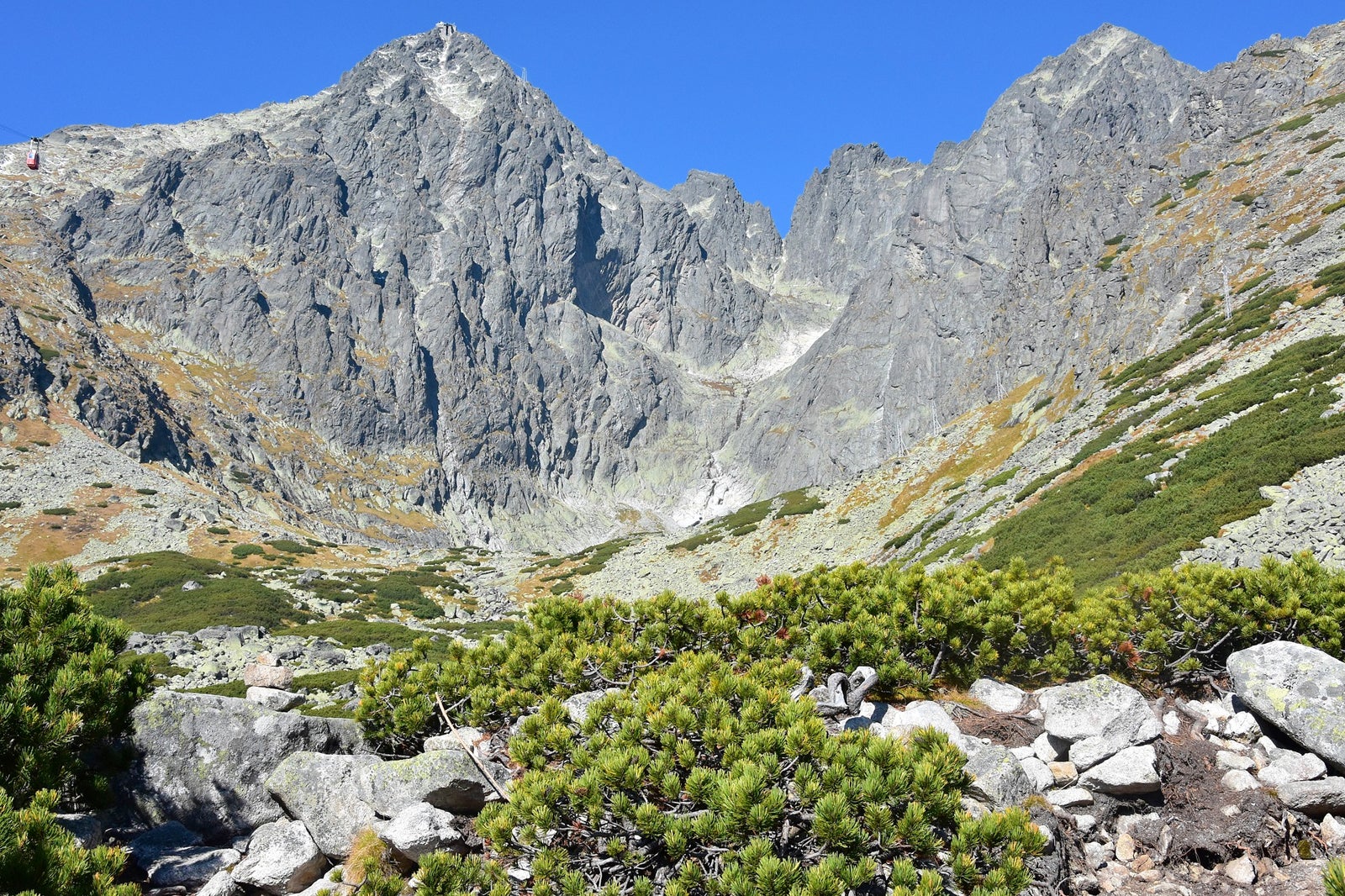 Trek the mountain paths of the High Tatras
As the tallest mountain range in the Carpathian Mountains, you'll be joining the ranks of many local Slovak adventurers with a visit to the High Tatras. Playing host to one of the most famous peaks in Slovakia, a plethora of climbers attempt to conquer the comfortably reachable 2,495-metre-high summit of Mount Kriváň all year round.
In the springtime, you can hike the short walks around alpine lakes. In winter, the trails are covered with snow, but the slopes are excellent for skiing, so you can almost guarantee year-round activity.
Location: Vysoké Tatry, 062 01 Vysoké Tatry, Slovakia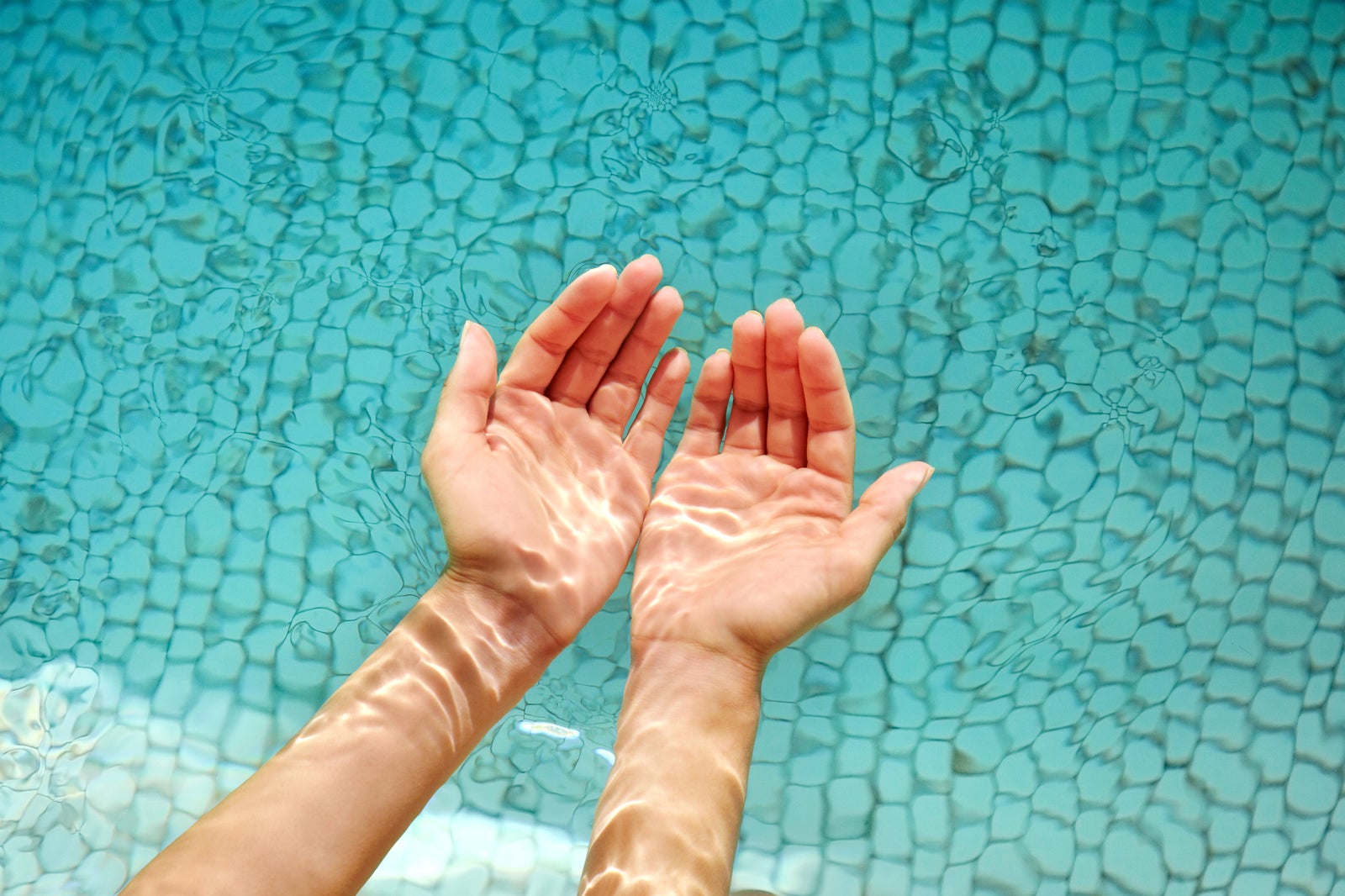 Pamper yourself in the spas of Bojnice
The tranquil spa town of Bojnice is built on top of a natural mineral spring. The town is well known for its healing thermal waters, thanks to its geographic location and climate in the heart of Slovakia. It's where you can sink into a feeling of pure and utter bliss.
At 298 metres above sea level in the Malá Magura mountains and near to the Romanesque walls of Bojnice Castle, the charming setting of Bojnice Spa itself makes for a soothing break away from the Slovakian city buzz.
Location: Bojnice, Slovakia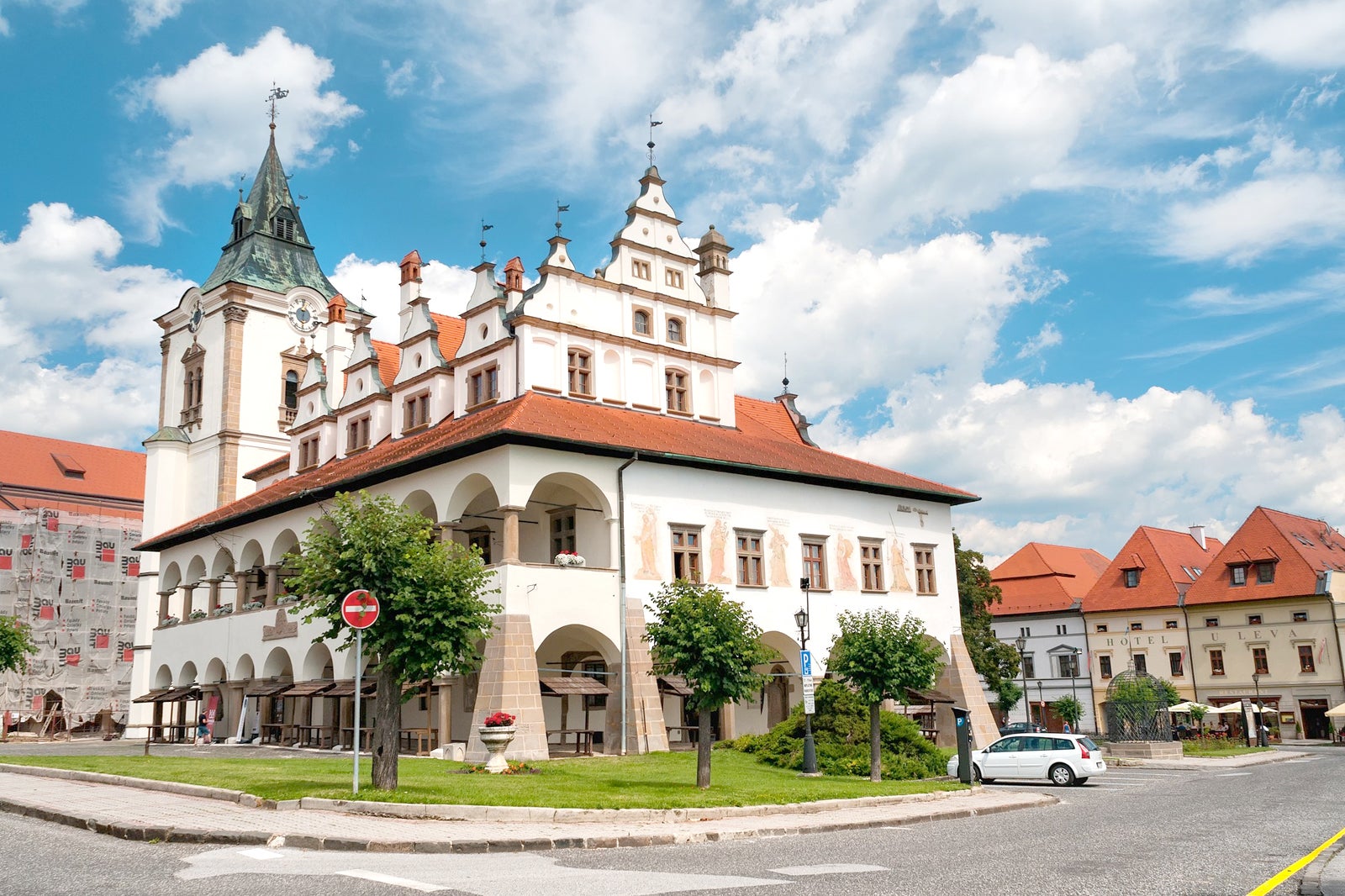 Must-See: The historic city of Levoča
The city of Levoča is a UNESCO World Heritage Site that's almost entirely surrounded by well-preserved medieval walls. Located in the Spiš region of Slovakia, the city is home to many important historical monuments.
As a former royal town, the main square of Majstra Pavla nám showcases an abundance of noteworthy architecture. From the Old Town Hall to The Basilica of St. James, there are many great photo opportunities to be had here. You'll also find the tallest Gothic wooden altar in the world. Though you might not be able to get it all in one shot, it's definitely worth a try.
Location: Levoča, Slovakia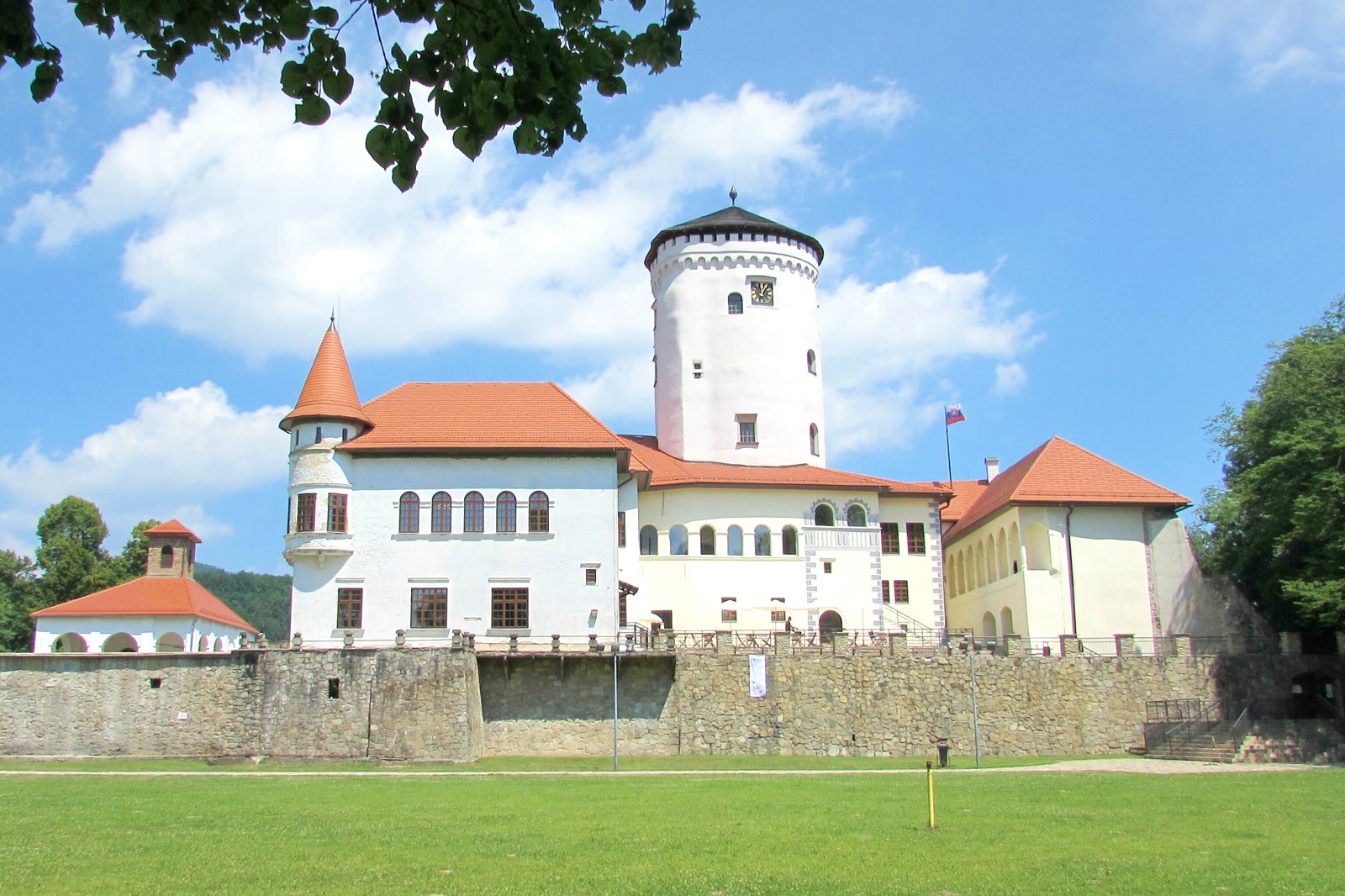 Slovakia is well-known for its castles, but bigger doesn't always mean better – as Budatin Castle proves. Small in stature, but rich in beauty, guides are on hand to offer an insight into the history of this many-storied former royal fortress.
An adult ticket will cost you around €1 and if you want to fill up your Insta feed, it'll cost a further €1 – there's a fee for taking pictures. And once you've finished checking out the exhibitions? Take a stroll around the blissful Budatin Park.
Location: Zámocká 70/11, 010 03 Žilina-Budatín, Slovakia
Open: April–October: daily from 7am to 6pm. October–March: daily from 6am to 10pm
Phone: +421 41 500 15 10
photo by Joergsam (CC BY-SA 4.0) modified