10 Great Reasons to Visit Qatar This Year
What Makes Qatar So Special?
Qatar is one of the smaller nations around the Arabian Gulf, but what the country lacks in size, it makes up for in both adventure and luxury. The nation effortlessly blends millennia of Middle Eastern culture with modern amenities and experiences, for a trip you won't soon forget.
No matter what type of traveller you might be – adventurous, luxury, beach bum, sports enthusiast – you'll find activities to catch your interest in Qatar. And, since the destination is still making its way into the tourism spotlight, you'll see it all before the rest of your friends get there. Still not sure if Qatar is right for your next vacation? Here are our top reasons to visit Qatar that are sure to convince you.
1
The weather is always great
From the desert to the seashore, the sun's always shining in Qatar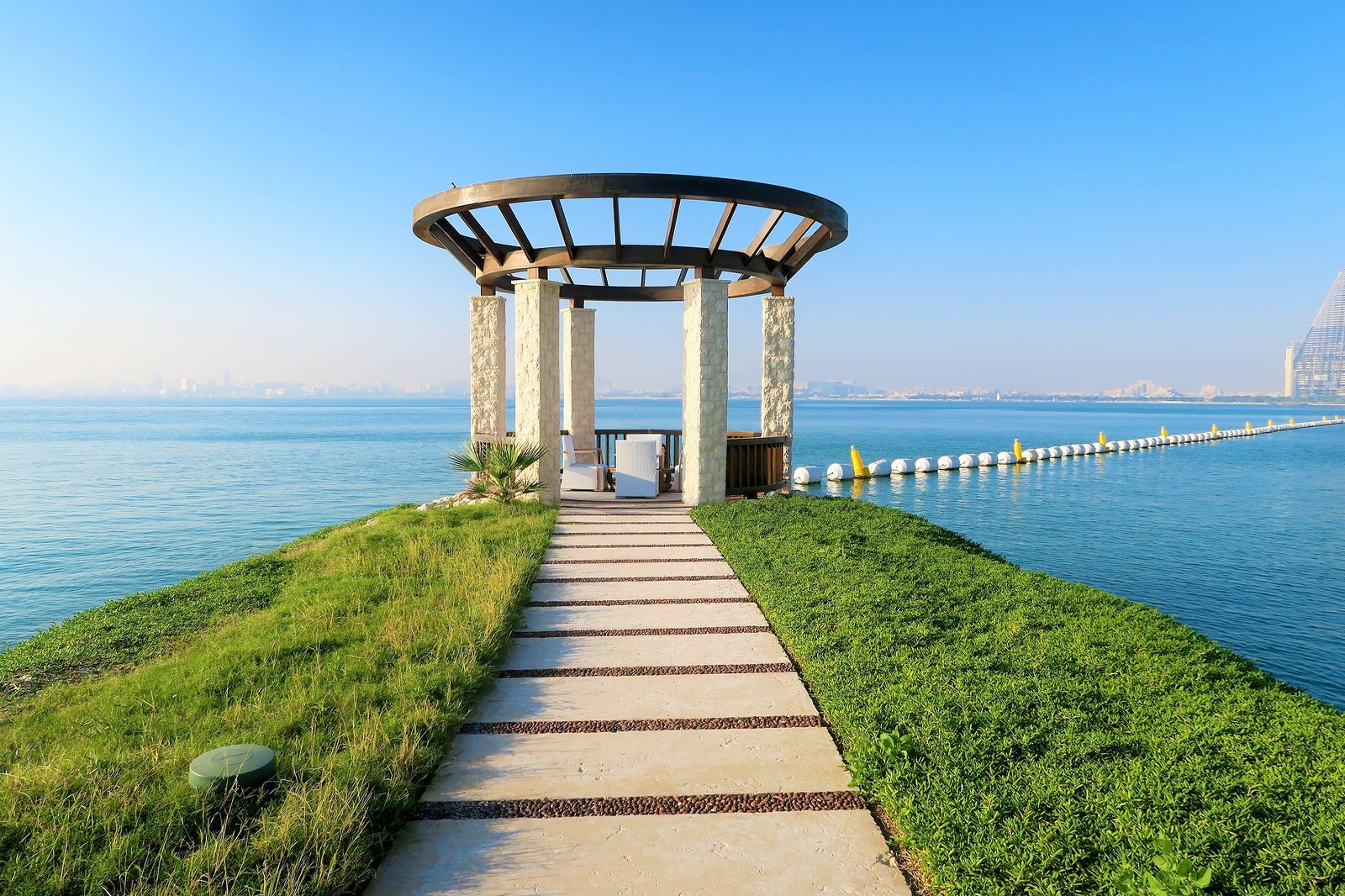 If you want to enjoy sunny weather during your holiday, you can always find it in Qatar. The weather is typically pleasant for most of the year. Winters in Qatar are usually very mild, with pleasant daytime temperatures in January (the coolest month) ranging between 12°C and 21°C. Summers are on the hotter, more humid side and can reach up to 41.5°C in July (the warmest month). If you do see any rain in Qatar, it'll be in the winter months – February being the wettest.
Some may think that since Qatar is a Middle Eastern destination, it can become ridiculously hot in the summer. The reality is that the temperatures aren't so different from what you'll often experience in other similar seaside or desert destinations 25–30 degrees above the equator.
2
There's a remarkable blend of tradition and modernity
Qatar celebrates its long history while looking forward to the future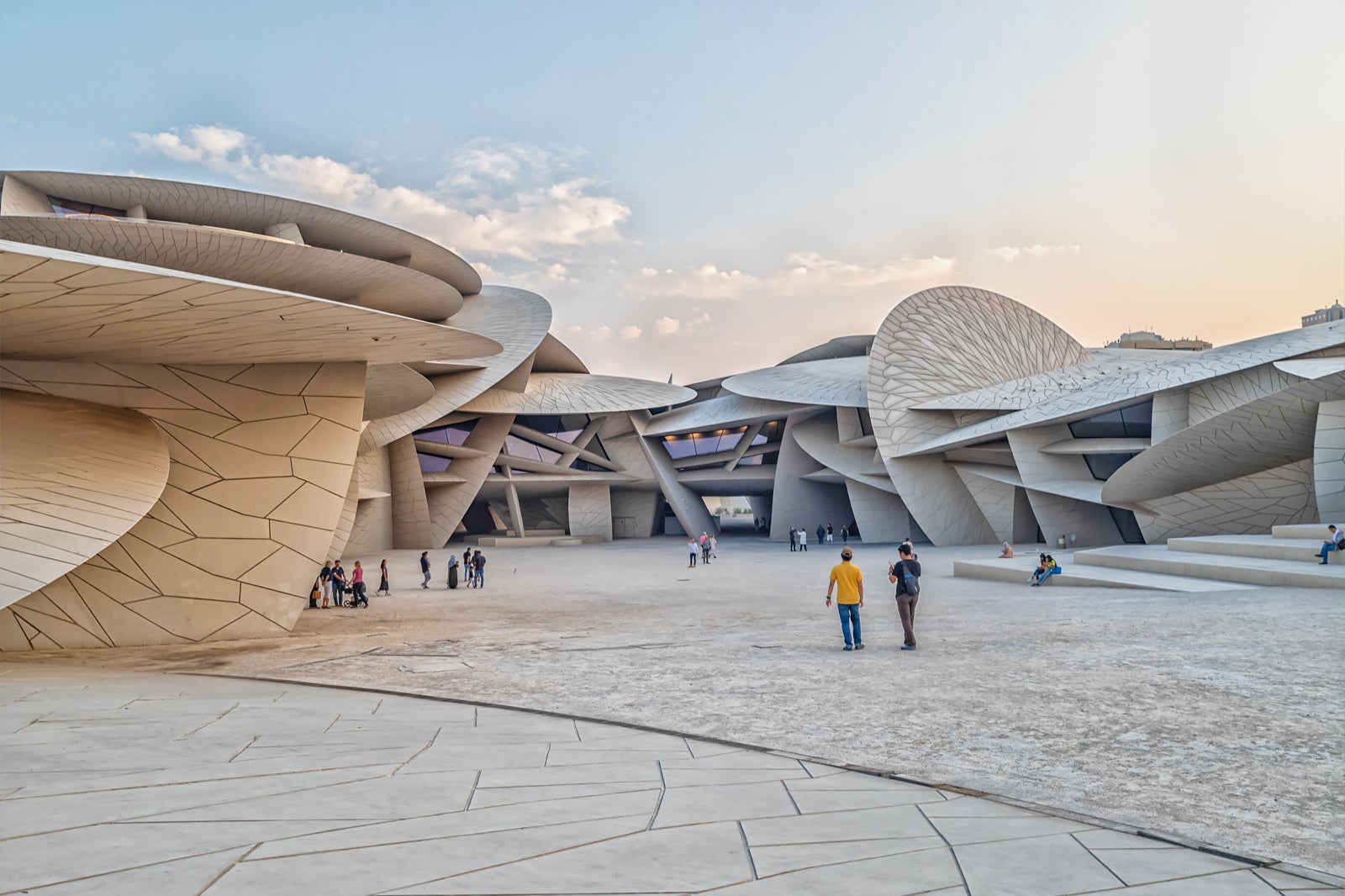 Qatar has a rich and storied history that's visible nearly everywhere you look, from the architecture and museums to UNESCO World Heritage sites and marketplaces. But that doesn't make it a country that lives in the past, as proved by the innovative skyscrapers of Doha.
The country offers a blend of tradition and modernity that's difficult to find elsewhere in the world. Qatar celebrates its heritage, but still offers newcomers and travellers modern amenities, hotels and infrastructure, and a mix of international cultures, cuisines and lifestyles.
3
It's a good choice for outdoor adventures
There's no shortage of adrenaline-pumping activities in Qatar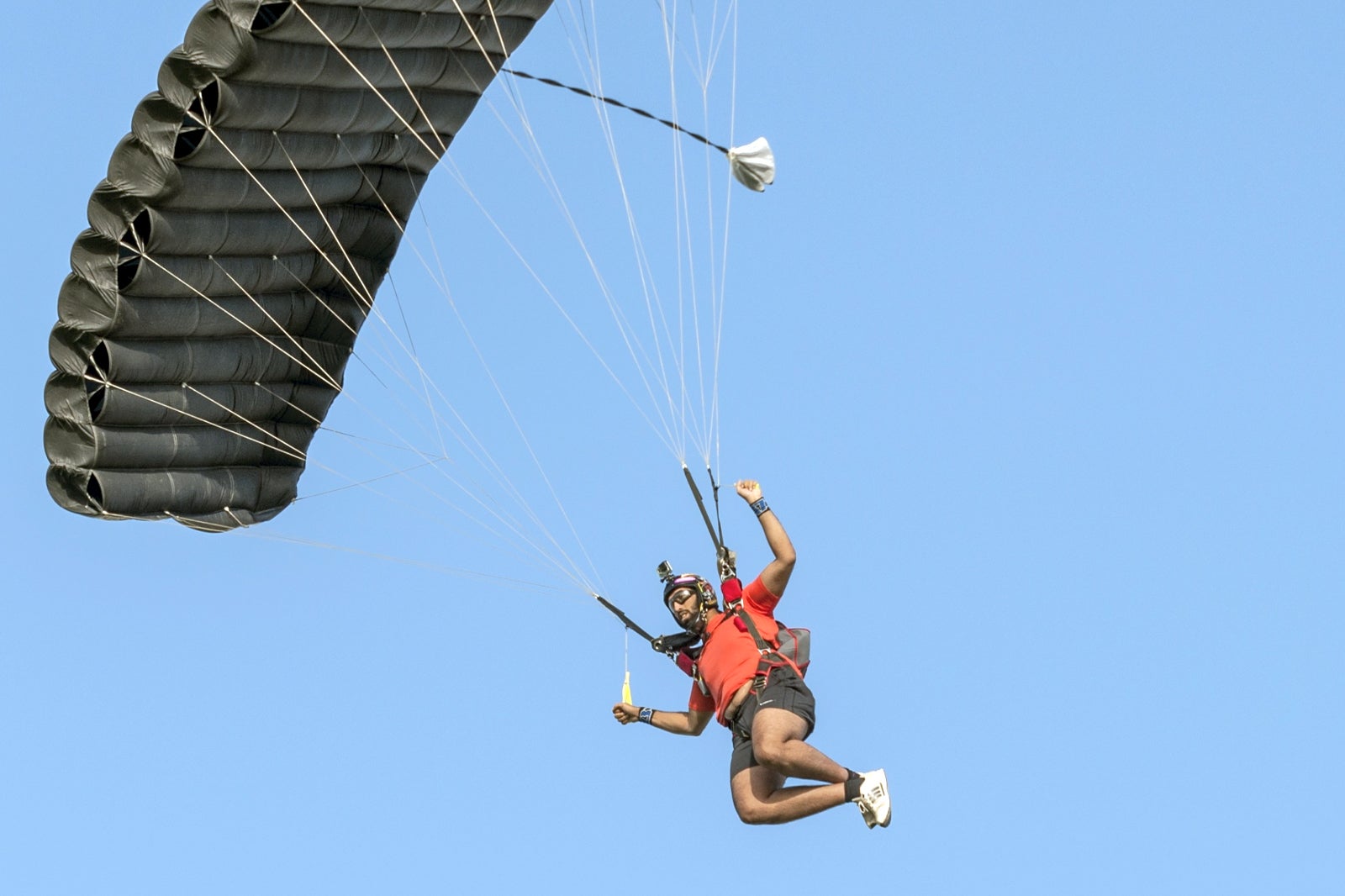 From skydiving over the Arabian Gulf to scuba diving beneath its waters, and from climbing sand dunes to exploring ancient forts, Qatar is the place to be if adventure is what you seek on your holiday. One of the most popular outdoor experiences in Qatar is a desert safari tour. Travellers mount their own ATVs and head out into the Mesaieed Desert. For something more traditional, travellers might ditch the ATV for a camel ride instead.
Your outdoor adventures need not include the sand, though. Qatar is also popular for kayaking through the Al Dhakira Mangroves and kitesurfing along the coast.
4
There are amazing museums
They're just as impressive on the outside as the inside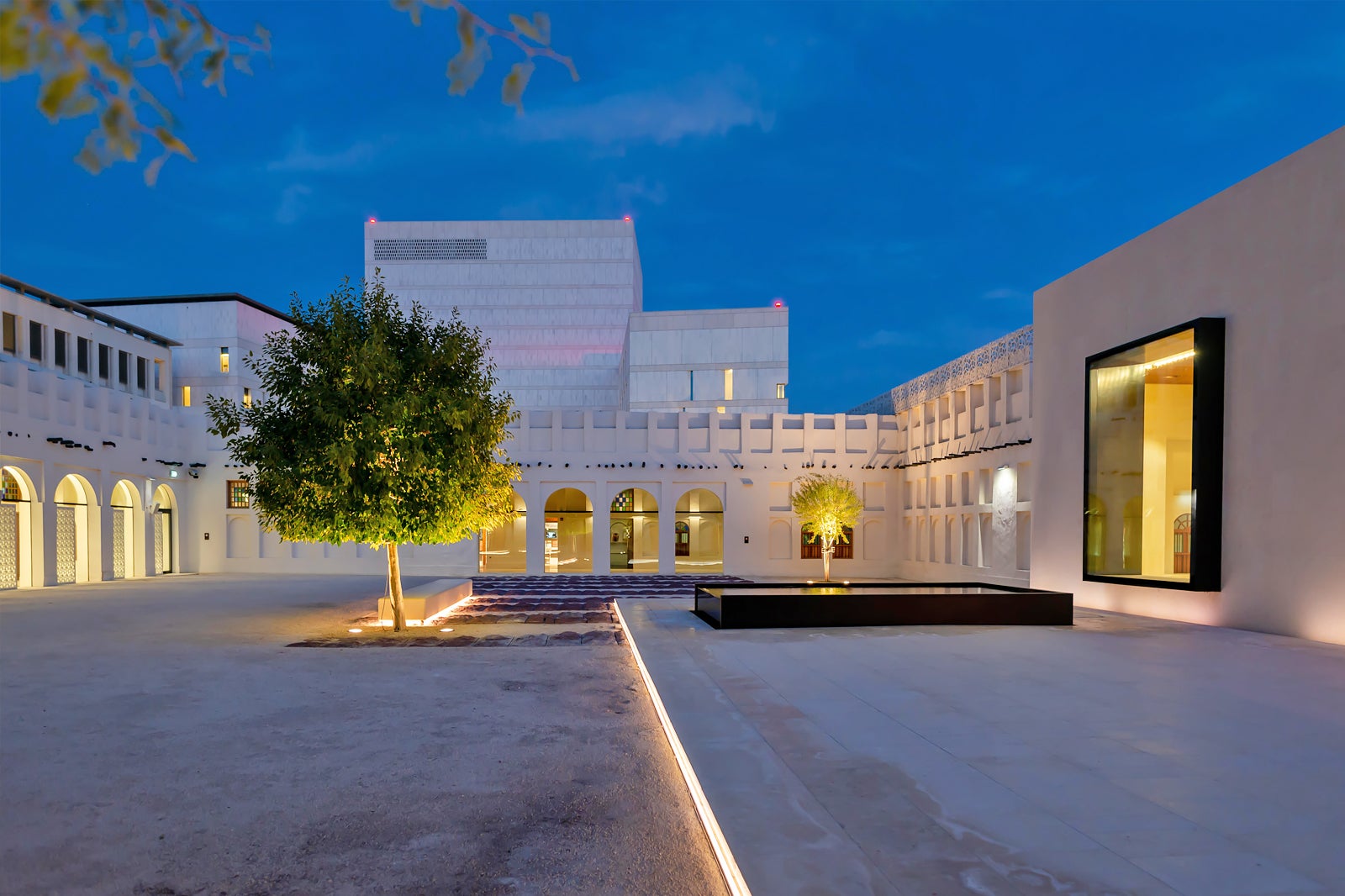 Qatar's museums may be home to rare artefacts, but you'll likely find the exterior of many of these museums to be just as fascinating as their exhibitions.
A must-visit is the National Museum of Qatar, designed in the fashion of a desert rose. ALRIWAQ is an art gallery and museum that was initially a temporary venue but became so popular for its design that it became a permanent exhibition space. Designed by an award-winning architect, the Museum of Islamic Art is coated with limestone that reflects the sunlight. The Sheikh Faisal Museum occupies a historical, perfectly preserved fort that's a point of interest in itself.
5
There's a wide choice of shopping options
From markets to malls, Qatar offers a range of retail therapy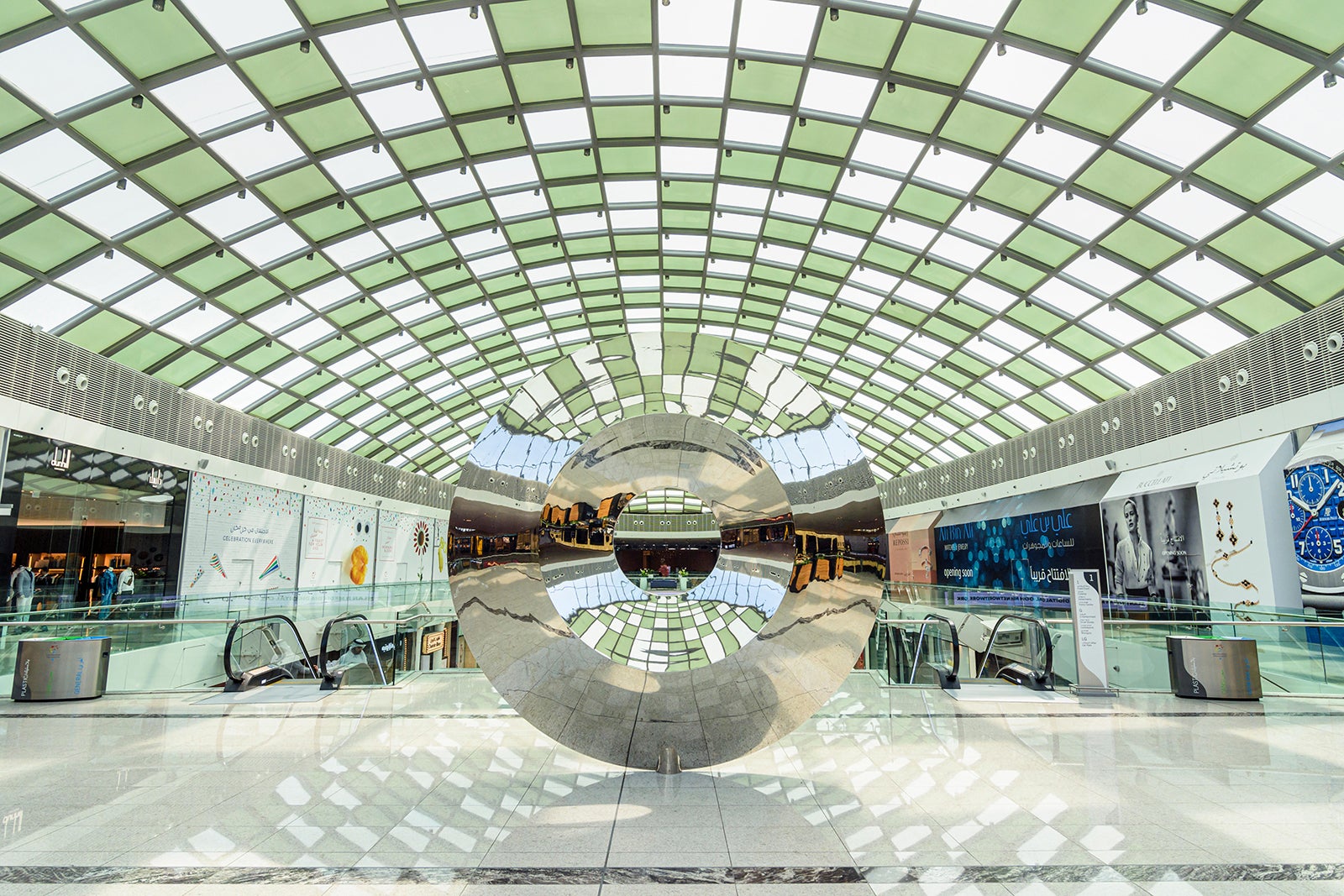 Qatar caters to locals and travellers with its wide array of shopping options. In Doha especially, luxurious shopping malls house some of the most renowned labels in the fashion world. You could spend an entire day just browsing the Mall of Qatar, with its hundreds of stores and nearly 500,000 square metres of retail and entertainment space.
More traditional shopping experiences can be found in Qatar's souqs (marketplaces). Get an authentic taste of Doha and find locally-made handicrafts, from cooking pots and pashmina shawls to fragrant spices and woven baskets. Visiting a souq is a bit like a treasure hunt, as you never know what you'll find.
6
Get luxury for a great value
Despite Qatar's appeal to luxury travellers, it's still accessible to the budget explorer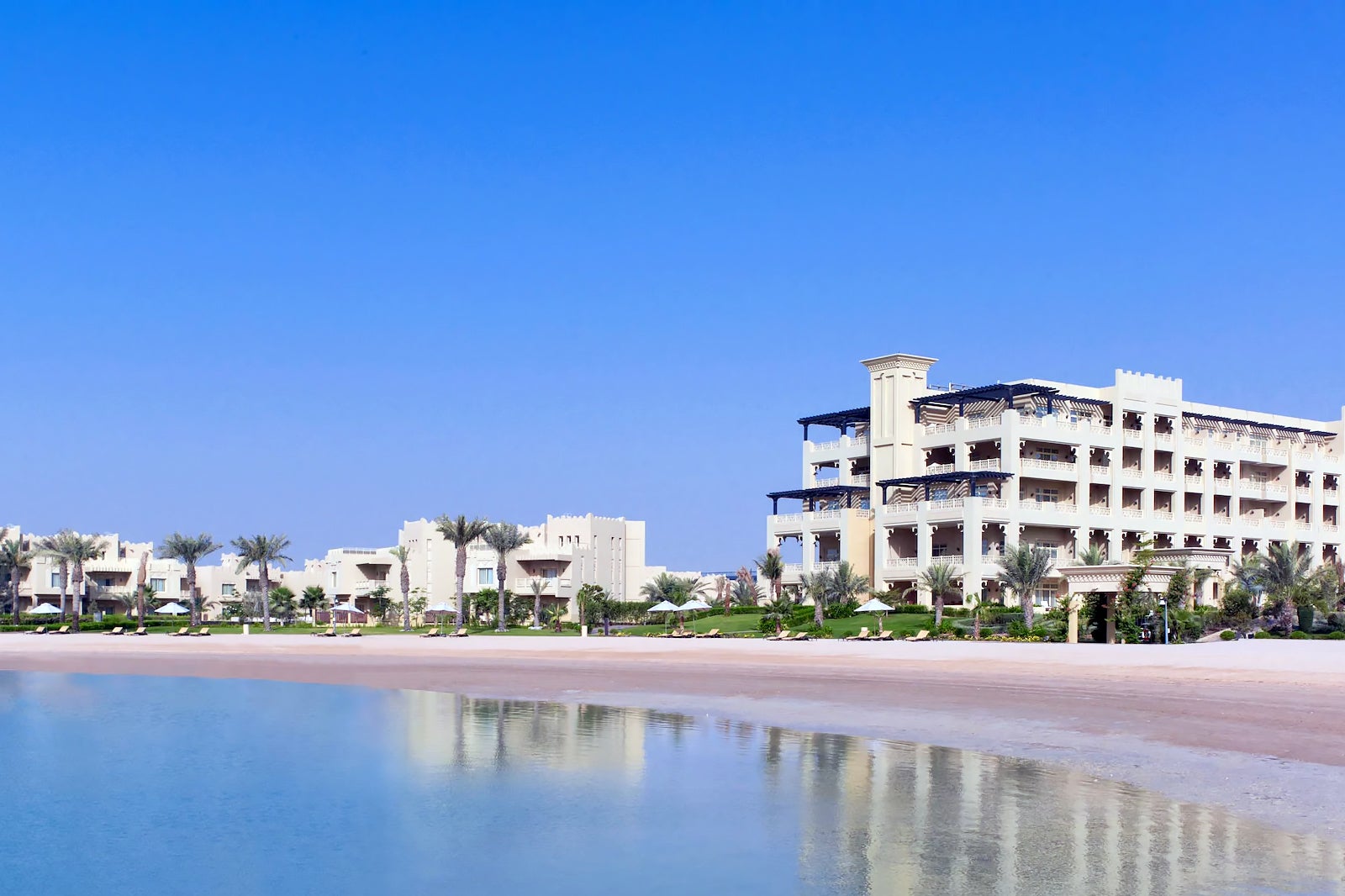 Just because Qatar offers luxury hotels and upscale shopping and dining options, that doesn't mean the destination as a whole is out of reach for those travelling on a budget – or even that those luxury offerings are out of reach for the budget traveller. In fact, you can find great-value luxury stays in Qatar.
For example, a stay in 5-star properties in Doha such as the InterContinental Doha The City, Grand Hyatt Doha, and Mandarin Oriental Doha might cost less than 1,500 riyals per night, sometimes as little as 500 riyals during the off-peak season.
7
The dining scene is rapidly developing
International visitors and expats influence Qatar's burgeoning dining scene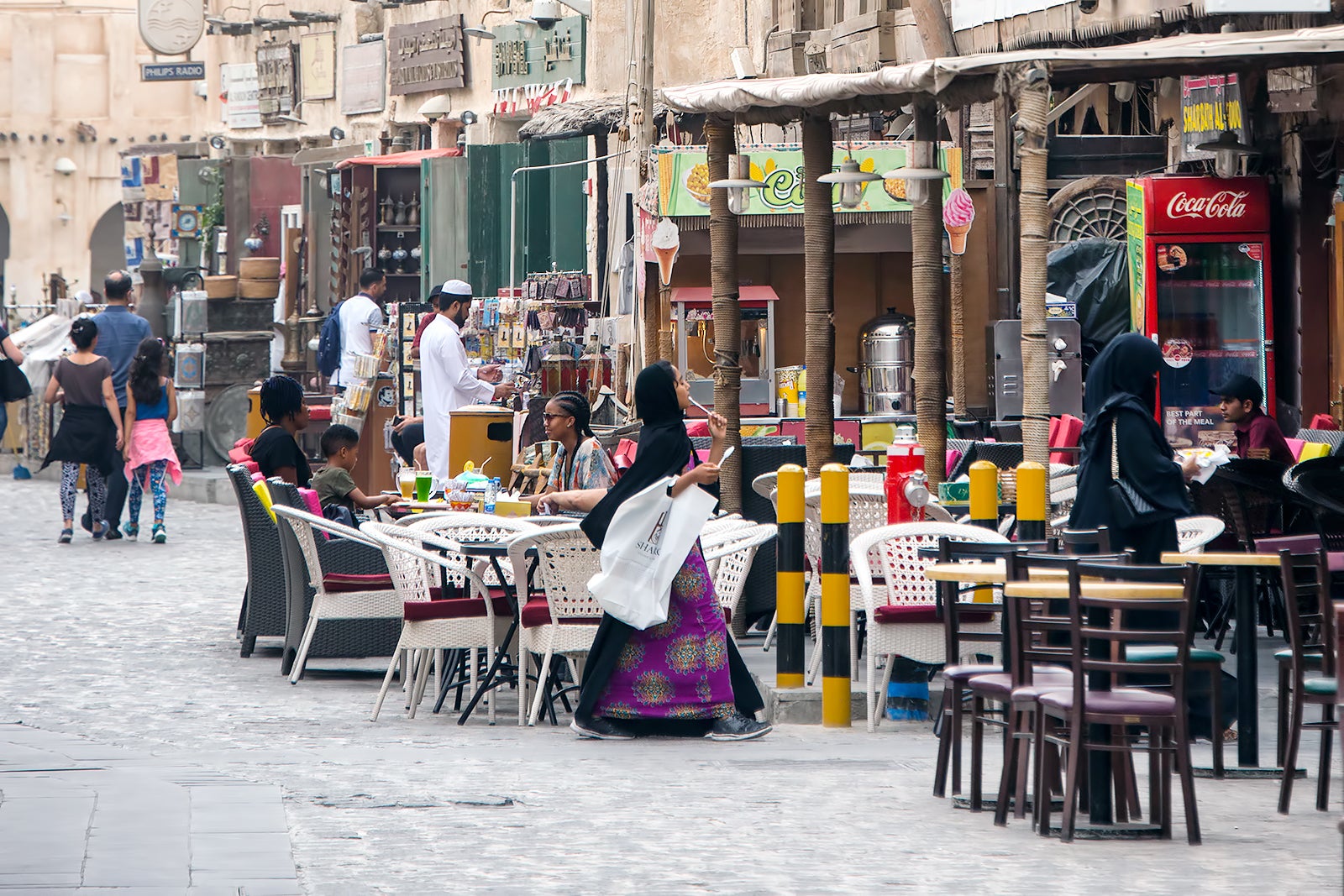 Sushi in the desert? Fried rice by the seashore? Sandwiches while you look out at the Arabian Gulf? That's correct. You can find nearly any cuisine in Qatar, thanks to the country's growing food scene that embraces flavours from all over the world.
Many hotels and resorts have stellar onsite restaurants, but you'll also find little hole-in-the-wall spots that serve up traditional Qatar cuisine with gusto. If you have your heart set on trying the authentic fare, expect dishes with Iranian, Indian and North African influences, with a heavy focus on fresh seafood from the gulf.
8
Experience the sheer vastness of the desert
The dramatic dunes of Qatar create a backdrop like no other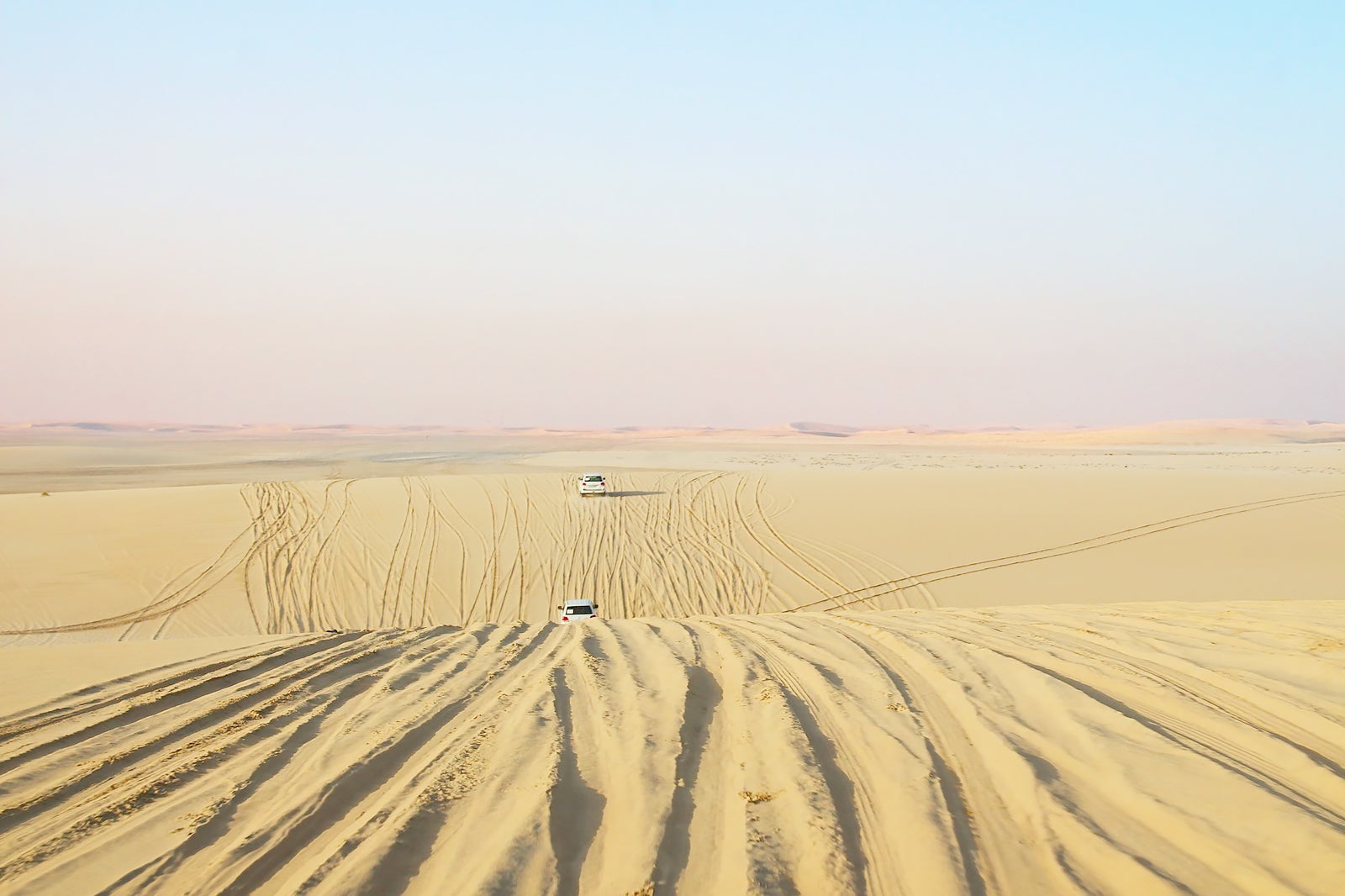 Whether you want to experience a desert safari or just go for a picnic atop a sand dune, you can do it in Qatar's largest expanse of sandy desert, in the southwest of the country. A visit to the dramatic landscape is a must for any first-time visitor, as the sheer magnitude of the desert stretching out before you is both awe-inspiring and humbling.
Thanks to the shifting light, the dunes look different depending on the time of your visit. For picture-perfect views, visit Qatar's deserts at sunrise, sunset and nighttime, when the skies are exceptionally clear.
9
Discover a hidden gem before the crowds arrive
Don't risk FOMO – get to Qatar before your other travelling friends
Qatar, despite its many offerings, has been flying under the radar for quite a while. That's soon to change, especially with all the attention the country will be receiving with the 2022 FIFA World Cup. Make sure you're one of the first to discover this hidden gem of a travel destination and start planning your trip to Qatar.
Don't make the mistake of thinking that, because this destination is still safe from the tourist hordes, it's lacking in any way. Qatar has an impressive infrastructure in place ready to welcome the most discerning travellers. Easy accessibility, great roadways and a modern metro system make getting here and seeing the sights a breeze.
10
The 2022 FIFA World Cup
All eyes will be on Qatar in 2022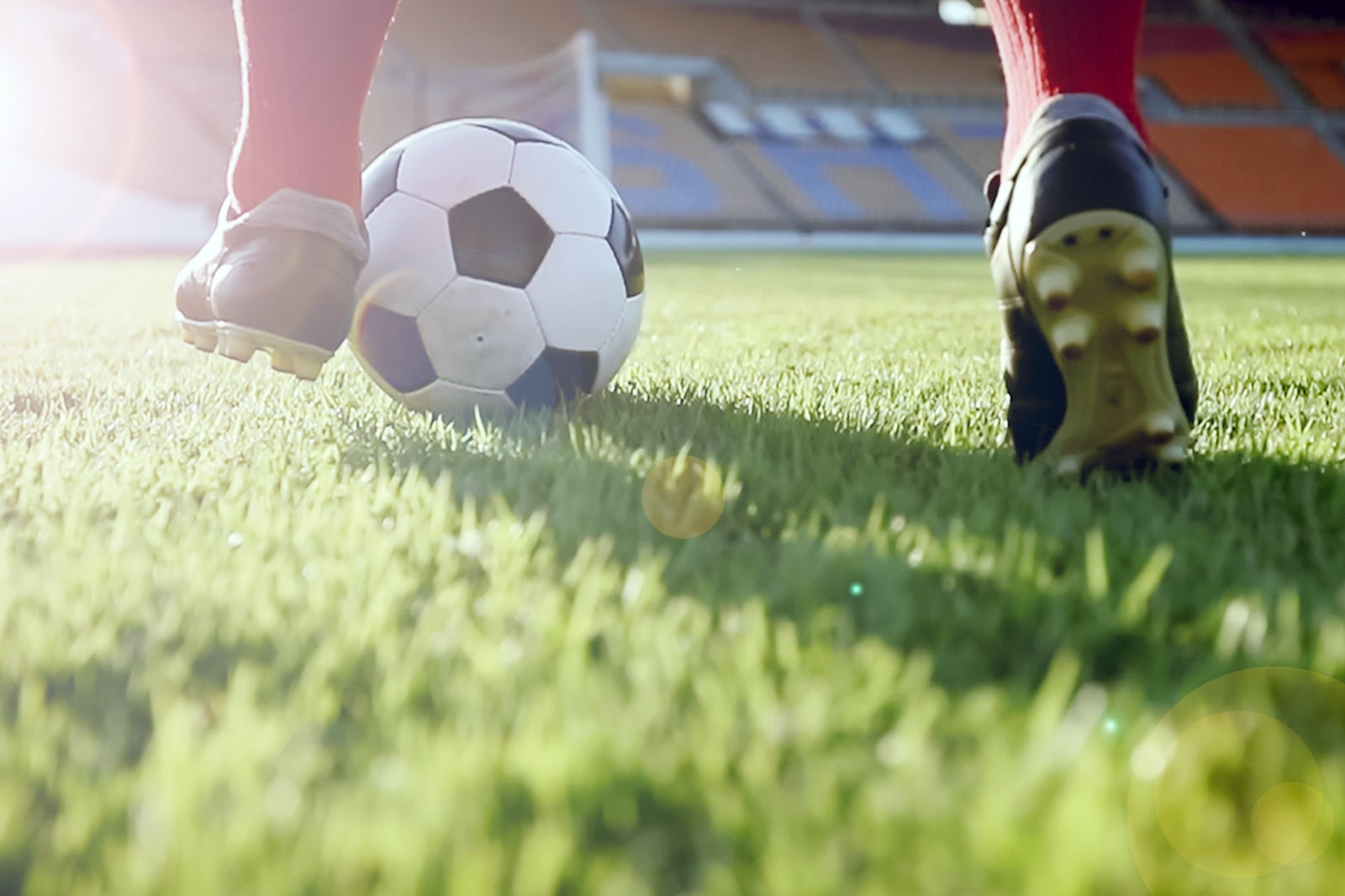 2022 might seem like a long way away, but it'll be here before you know it. If you'd like to attend the 2022 FIFA World Cup, you ought to start planning now. This international event is the first to be held in a Muslim-majority country. It's also the first to be held in late November and mid-December when the winter weather will be comfortable for players and spectators alike.
Preparations are underway in Qatar with plenty of new zero-waste and environmentally-friendly venues designed to reflect its history and culture. Venues are scattered throughout the eastern portion of the country, especially in Doha, Al-Khor, Lusail, Al-Wakrah and Al-Rayyan. Travellers intending to watch matches in multiple venues will get a chance to explore multiple destinations in and around Qatar.
Back to top