7 Best Things to Buy in the Philippines
What to Buy in the Philippines
The Philippines is an excellent shopping destination for anyone interested in picking up elaborate handicrafts, home furnishings, jewellery, embroidery and baskets. When it comes to buying traditional crafts such as silks and carvings, you're invariably helping to support a still-growing and fragile economy.
If you're looking to buy something a bit more indigenous, various markets around Manila and on the other islands are laden with handmade, high-quality goods. A trip to the local market should always be a priority if you hope to get better acquainted with the culture and pick up some bargains. You will also find that most traders have a good command of English, so negotiating a cheaper price is always a possibility.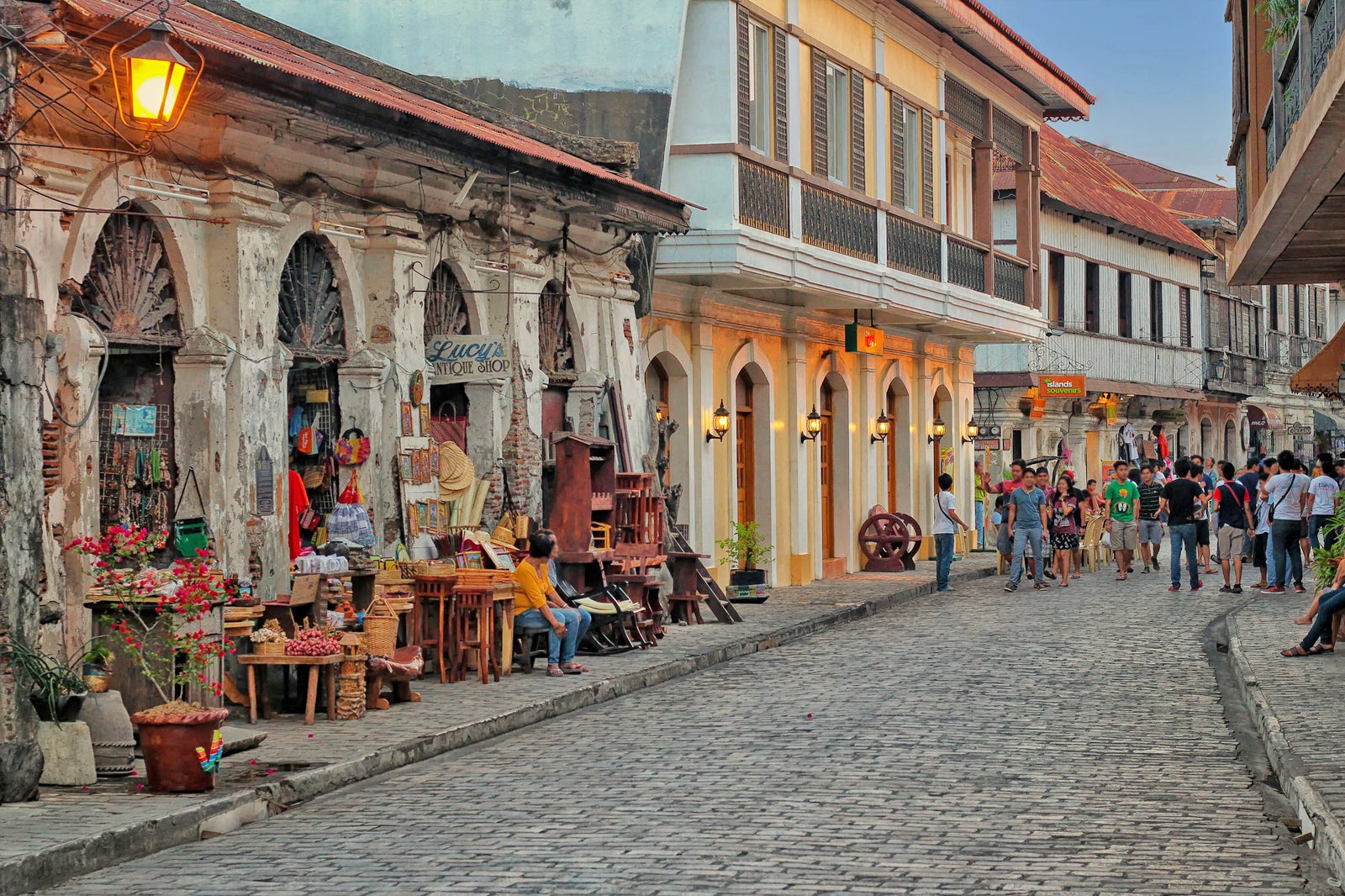 Since the Philippines were on the Chinese trading routes, it is hardly surprising that quite an amount of porcelain can be found in shops around Manila. But if you're planning to purchase any antiques, do be careful with what you're buying and make sure items are certified. Interesting santos (statues of saints) are also available in the antique shops at Ermita and Makati, as well as smaller shops in the older towns like Vigan in Ilocos.
photo by Ray in Manila (CC BY 2.0) modified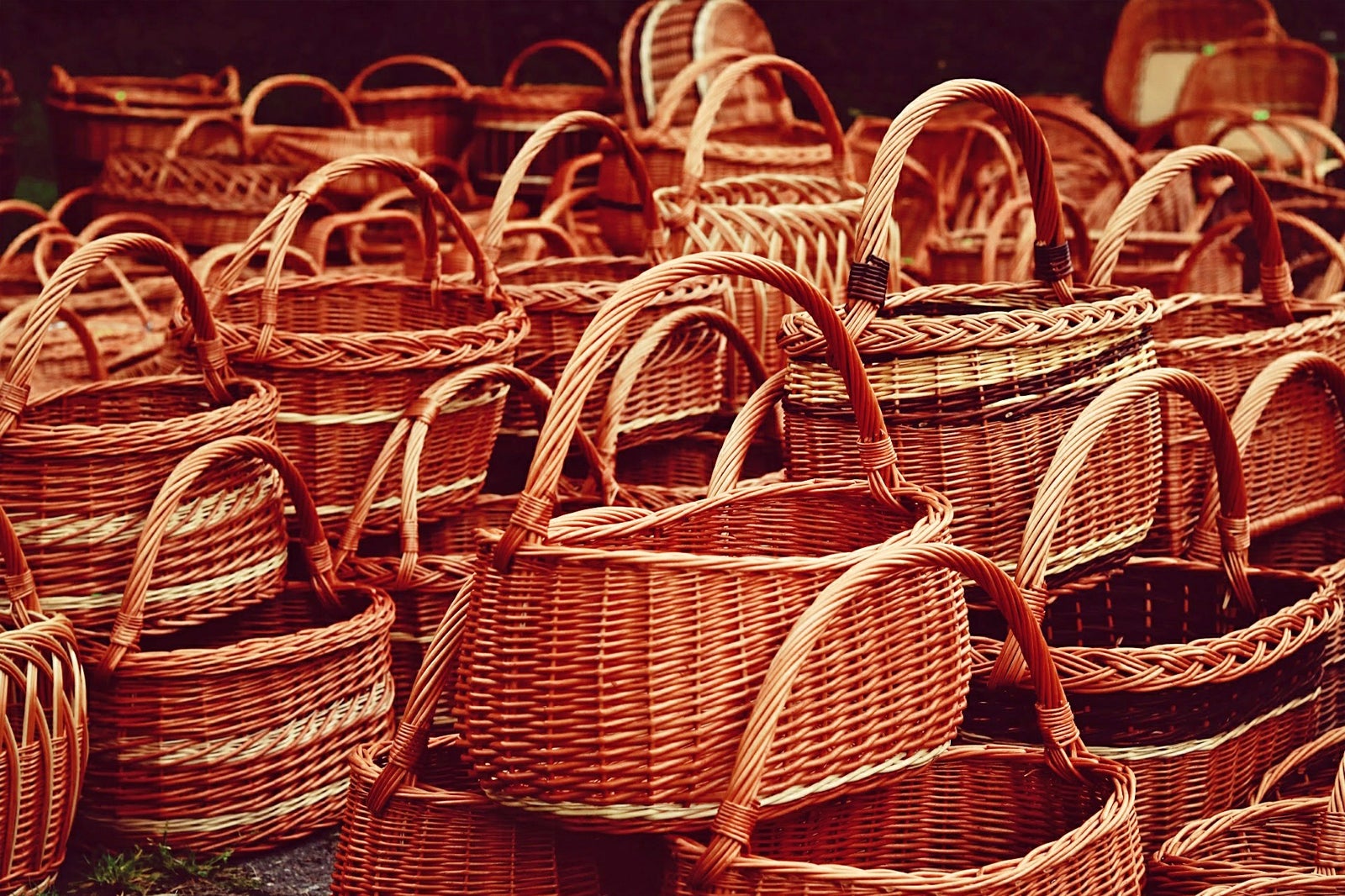 Handwoven baskets are made from a range of natural fibres like bamboo, rattan, nipa and various palms. Demonstrating unique craftsmanship represented through their varying regional designs, the basket industry does well in the Philippines, with goods widely exported to other countries. These handwoven baskets are appreciated for both their aesthetic and functional appeal. They also come in a whole range of sizes and can be found around tourist sites and most markets.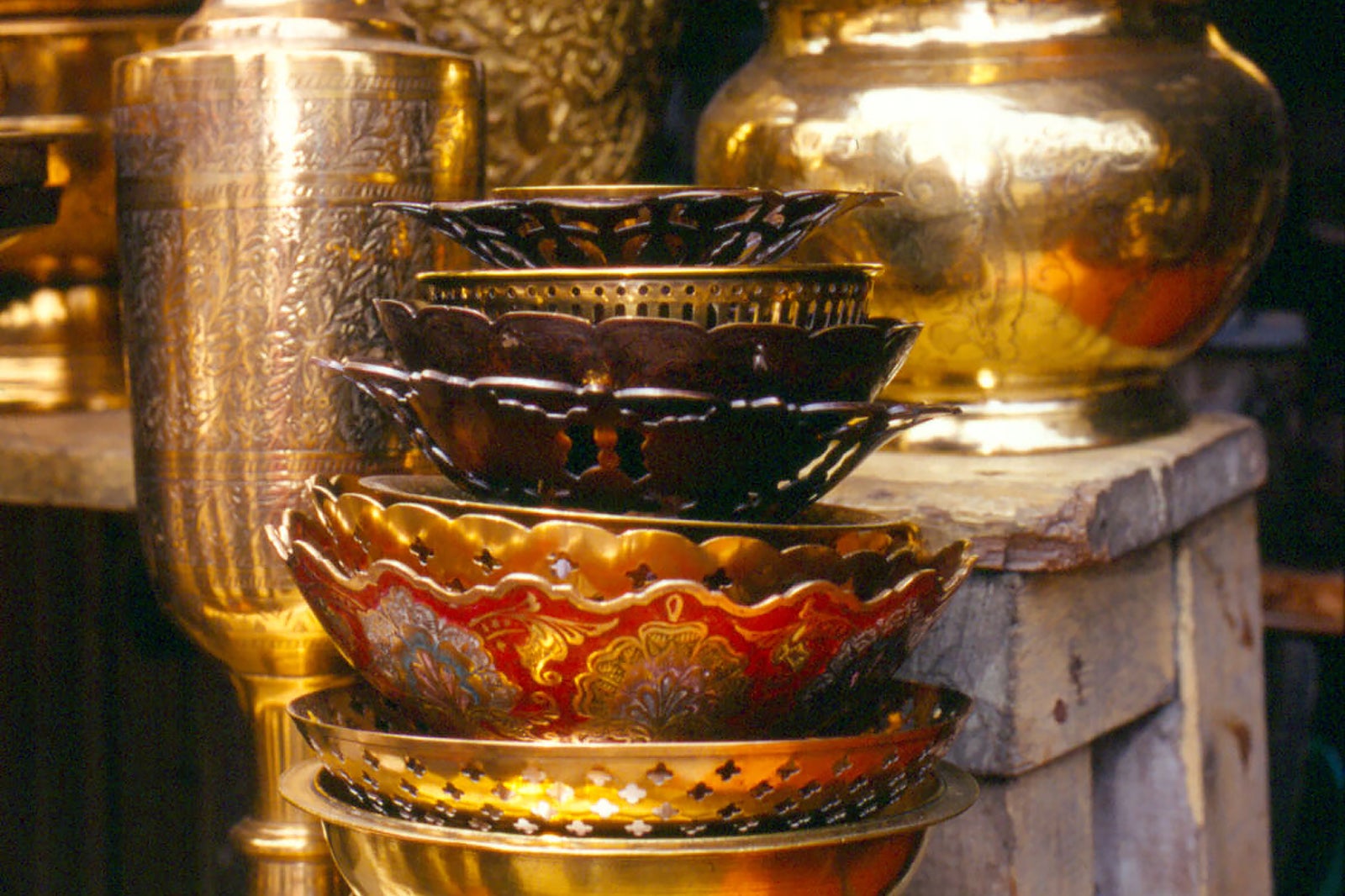 Brassware is a speciality in Mindanao (Lanao Del Sur), as the first smiths of the Philippines were based here. Local artisans continue to manufacture jewellery boxes, gongs, bed frames, betel nut boxes, and canon replicas. Like antiques, do be careful when purchasing brassware. The shops selling these articles also sell ceremonial canopies embroidered and sequined for weddings and feasts.
photo by Danumurthi Mahendra (CC BY 2.0) modified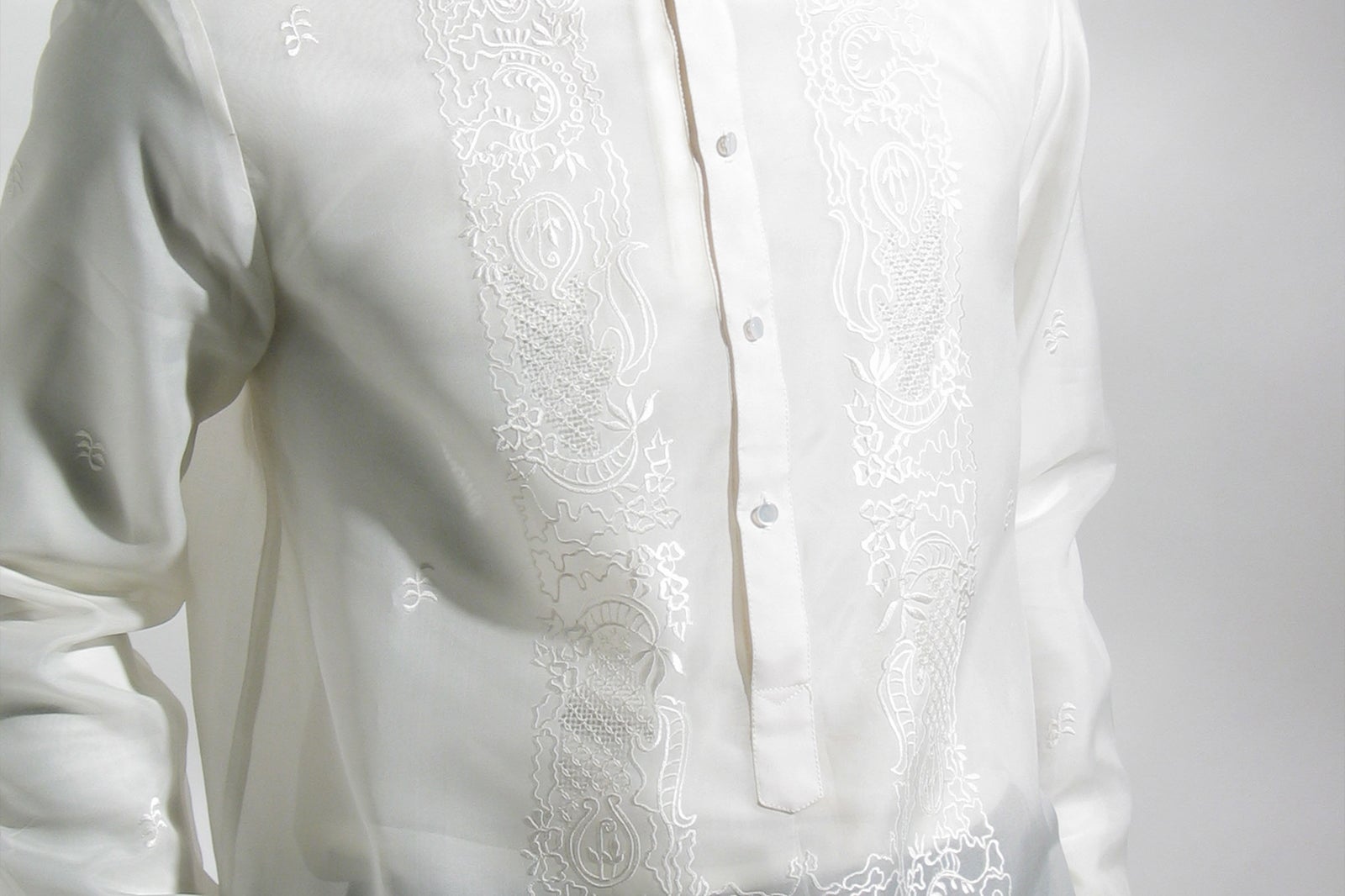 The barong Tagalog comes in many different versions, from formal, expensive types to the short-sleeved version often worn by tourists. You can pick the translucent pineapple fibre called piqa as the material, with either the finest hand-embroidery or the cheaper ramie which uses machine embroidery. There's a wide selection of embroidered clothes for women such as the barong dress, shaped like the barong tagalog but longer, the embroidered kaftans and jelabas (loose-fitting robes), along with scarves, bags, and handkerchiefs to match.
photo by Barongguy1 (CC BY-SA 3.0) modified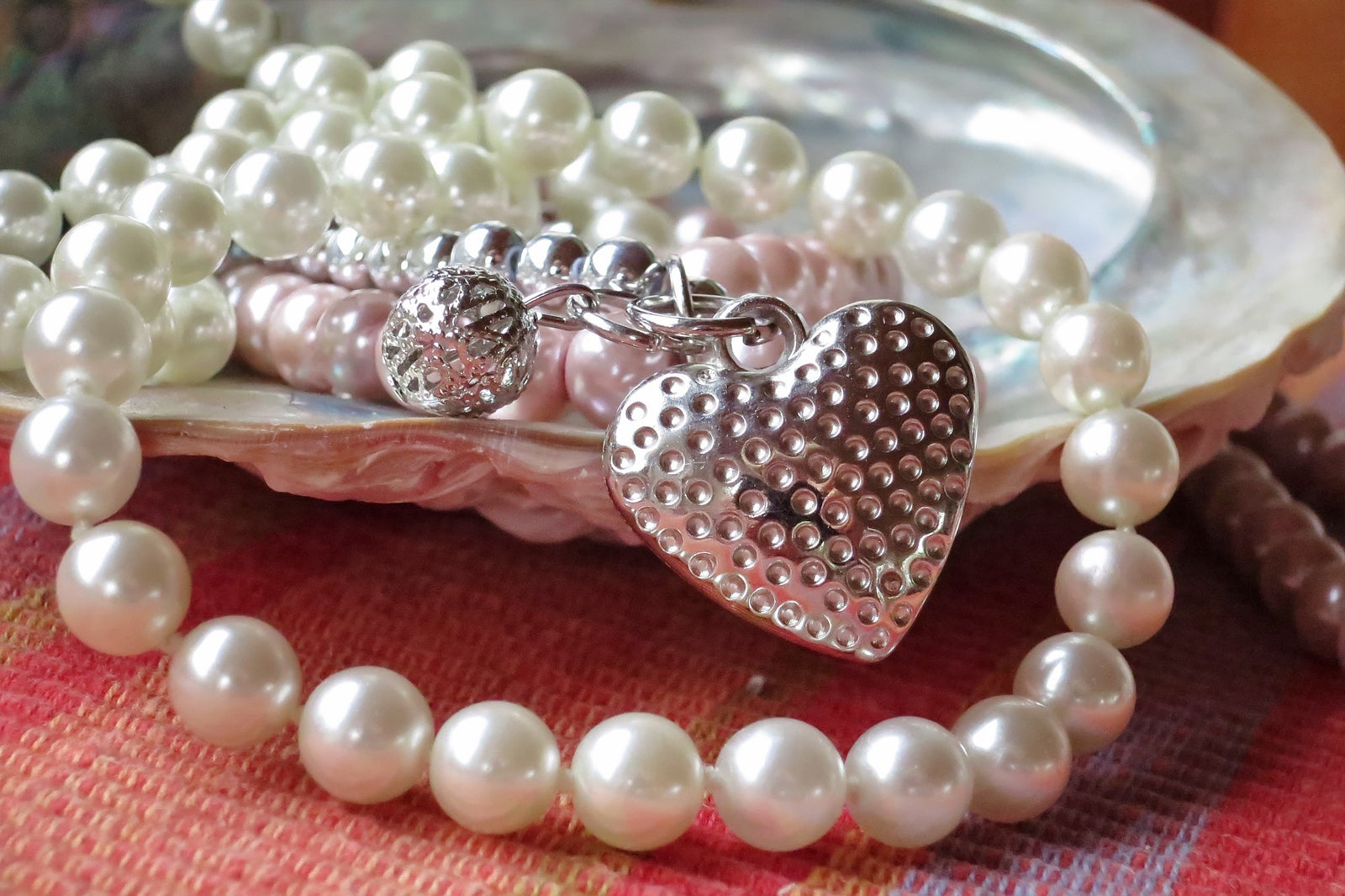 The most common types of jewellery found in the Philippines are shell and silver, which it has traded for centuries. Mother-of-pearl is probably the most popular, followed by coral and tortoise shells (though we don't recommend buying these materials). The best place to shop for silver jewellery is in Baguio, where training from St. Louis University has produced skilled students to preserve the fine craftsmanship of creating jewellery.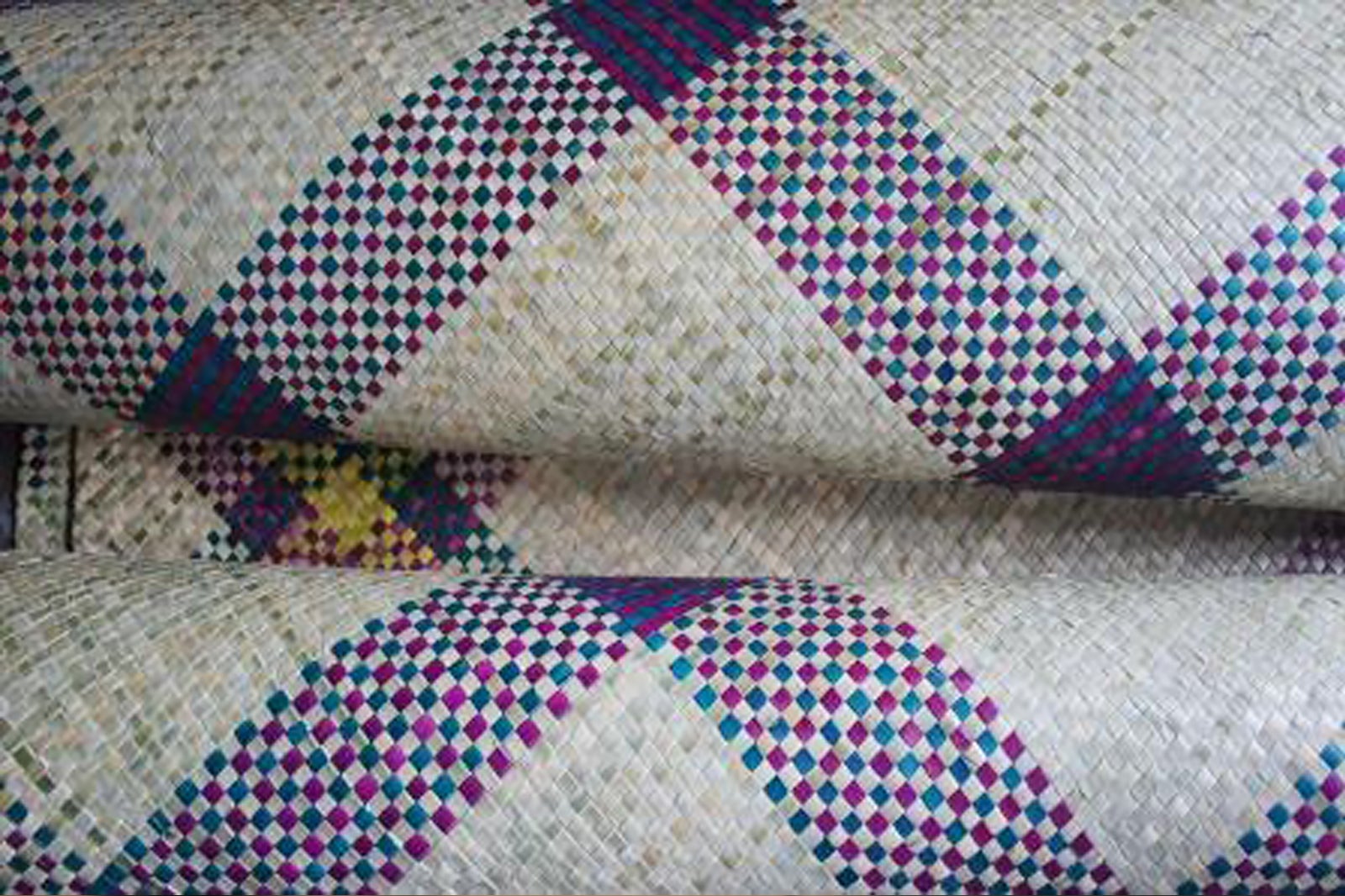 Mats produced in the Philippines are usually a colourful combination of woven pandan leaves, often used as décor in many hotels and homes. The mats found in Luzon are mostly natural-coloured pandan mats, while those from Leyte and Samar in the Visayas sport more elaborate designs. The mats from Basilan and Sulu have geometric designs, which make for an interesting finished product. Cebu, Davao and Zamboanga are the places to visit for these inexpensive pieces of folk art.
photo by Alma Gamil (CC BY 2.0) modified
Woodcarving is a must-buy item when visiting the Philippines. High-quality woodcarving produced by the Ifugao people can be found in North Luzon's Ifugao Province. Religious carvings and the animal totems from Palawan are some of the woodcarving items that are available in Ermita's tourist area.