10 Best Things to Do in Tulum for Couples
Great Ideas for a Romantic Trip to Tulum
Tulum is renowned for its powdery white-sand beaches and laidback vibe, which has made it a top destination for honeymooners. The seaside town is home to some of the best beaches in Mexico, but the spectacular ruins, nature reserves and delicious cuisine are also worth a mention. With the option to relax and do nothing or get out and explore the Mexican wilderness, Tulum has a bit of everything.
The best way to experience Tulum while enjoying each other's company is to do a mixture of high- and low-energy activities. Below are a few recommendations of what to see, eat, and do in the Riviera Maya's most romantic destination.
1
A morning at the Tulum Ruins
Visit cliff-top ruins overlooking the Caribbean Sea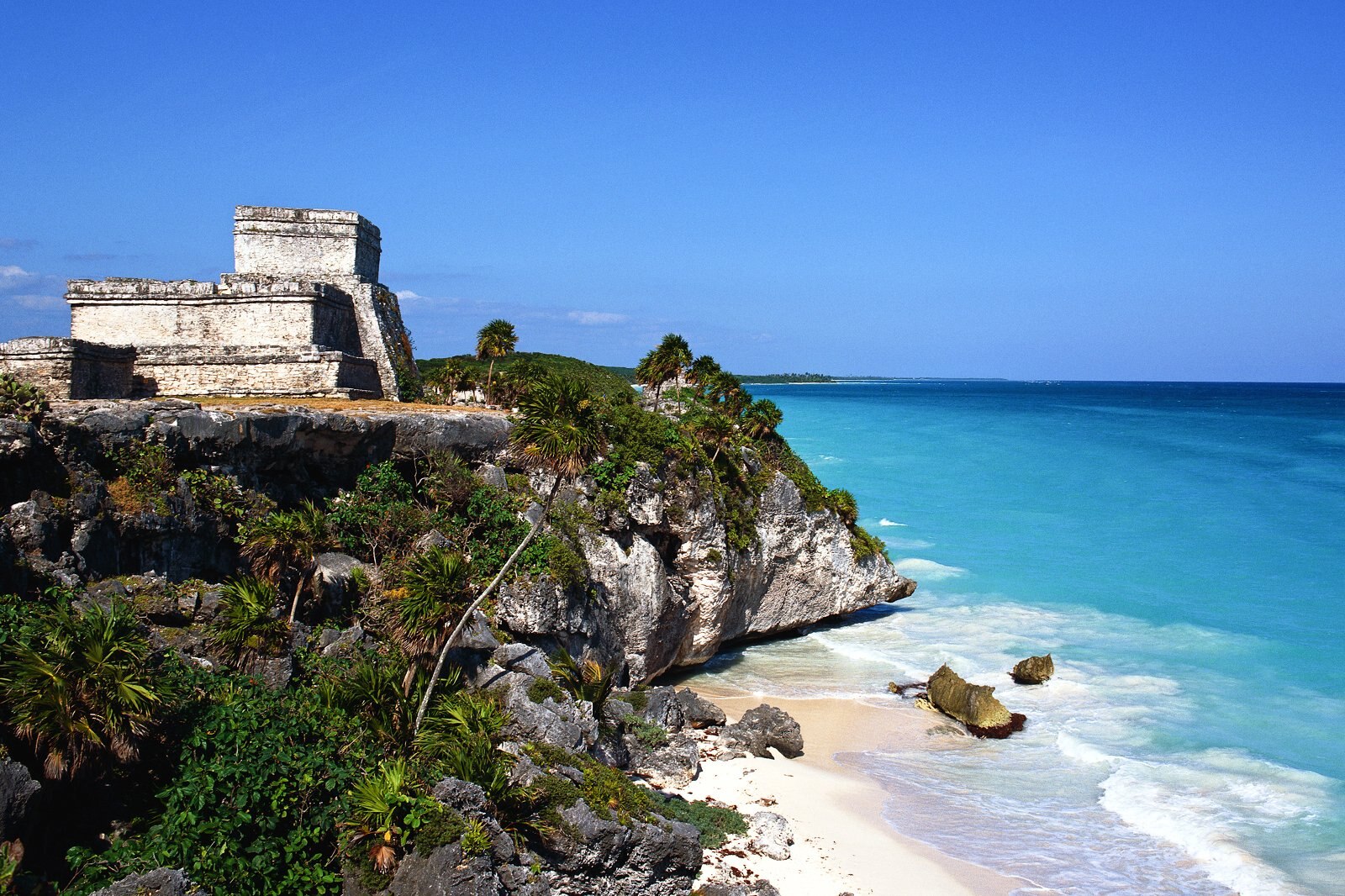 Couples
Families
History
Adventure
Photo
The Tulum Ruins are in a truly gorgeous setting, atop a craggy cliff looking to the baby blue waters of the Caribbean Sea. On top of its breathtaking views, the ruins offer a great mixture of leisure and history. The ruins date back to the 13th century and as a pre-Columbian Mayan city. For maximum serenity, visit the ruins early in the morning. After exploring the grounds, head down to Playa Ruinas and swim in its turquoise waters. Don't forget to take lots of pictures. The entrance fee is 65 pesos per person.
Location: Zona Arqueológica de Tulum, Carretera Federal & Cancún - Chetumal KM 230 307, 77780 Tulum, Quintana Roo, Mexico
Open: Daily from 8 am to 5 pm
2
Relax at a spa
Enjoy Mayan-inspired treatments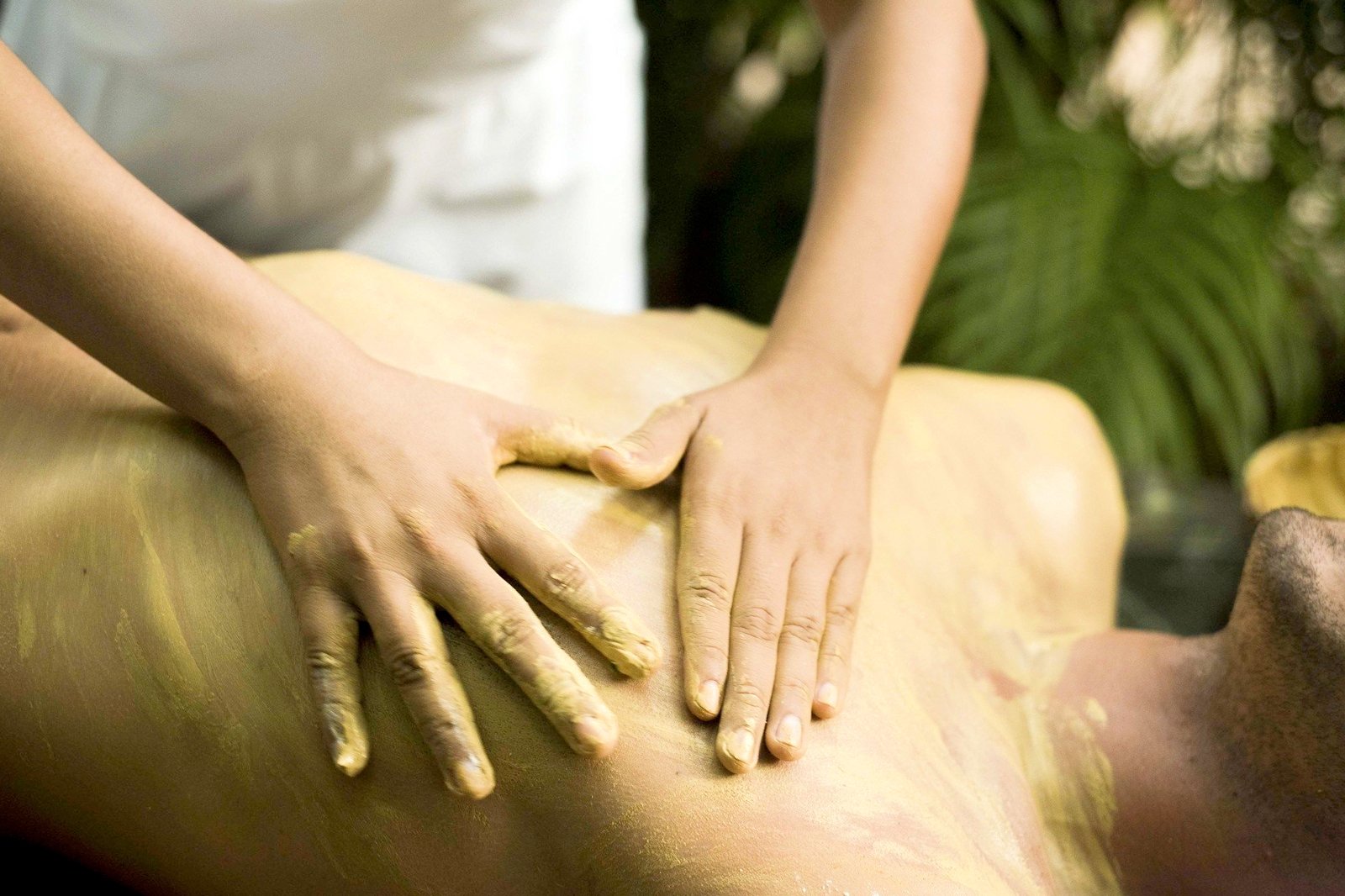 Romance and relaxation pretty much go hand-in-hand, and Tulum does well to provide both. Many of the stylish boutique hotels found on the beachfront offer excellent spa treatments, but if you're looking to go the extra mile, visit Yäan Wellness. It quotes itself as an energy-healing spa that offers an amazing couples treatment called 'Couple's Divine'. Come here for the ultimate romantic service.
Maya Spa at the Azulik villa resort uses pre-ancestral Mayan rituals to create their treatments. A visit to this spa promises a unique experience that teaches you about local history as well as treats your body and soul. Spa Xel-Há is another spa with impressive Mayan spa treatments.
3
Yoga on the beach
Exercise in a tranquil setting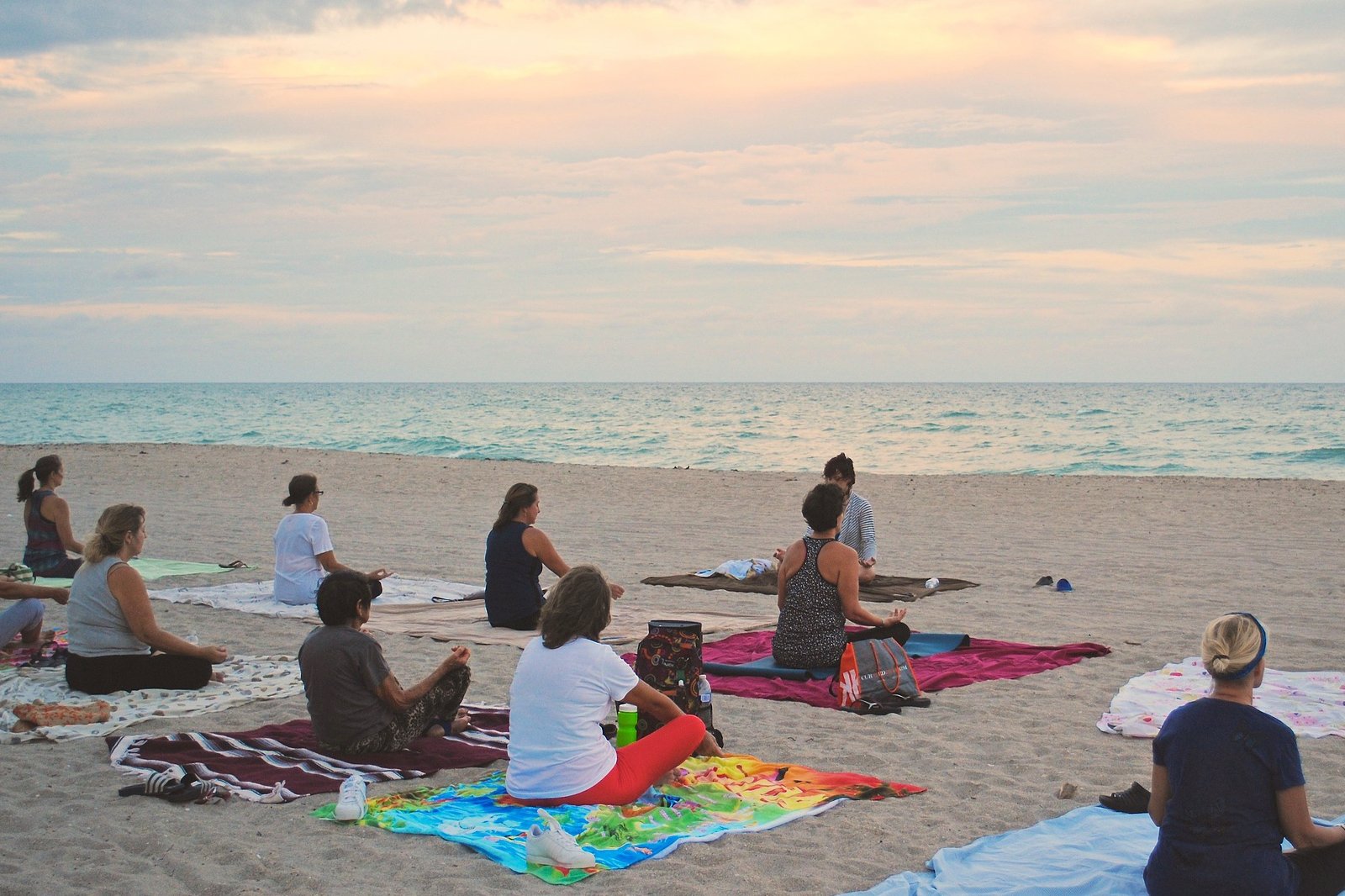 Yoga in Tulum is virtually a daily ritual for locals and tourists. Grounded in the town's hippie roots, you can find yoga treatments and lessons happening everywhere in Tulum – on the beaches, in hotels and even on paddleboards in the middle of the sea! Even if you aren't a yogi, it's worth trying it out for the superb studios on offer. For a one-off lesson, head to Sanará Tulum's glass-sided shala, where sun salutations are performed when the sun shines into the studio, lighting up the whole space.
Other yoga studios include Amansala, Maya Tulum and Yoga Shala Tulum. SUP Yoga Tulum lets you practice yoga within the beautiful Sian Ka'an Biosphere – even atop your paddleboard, if you're skilled enough.
4
Ride around Tulum
Explore its stunning natural beauty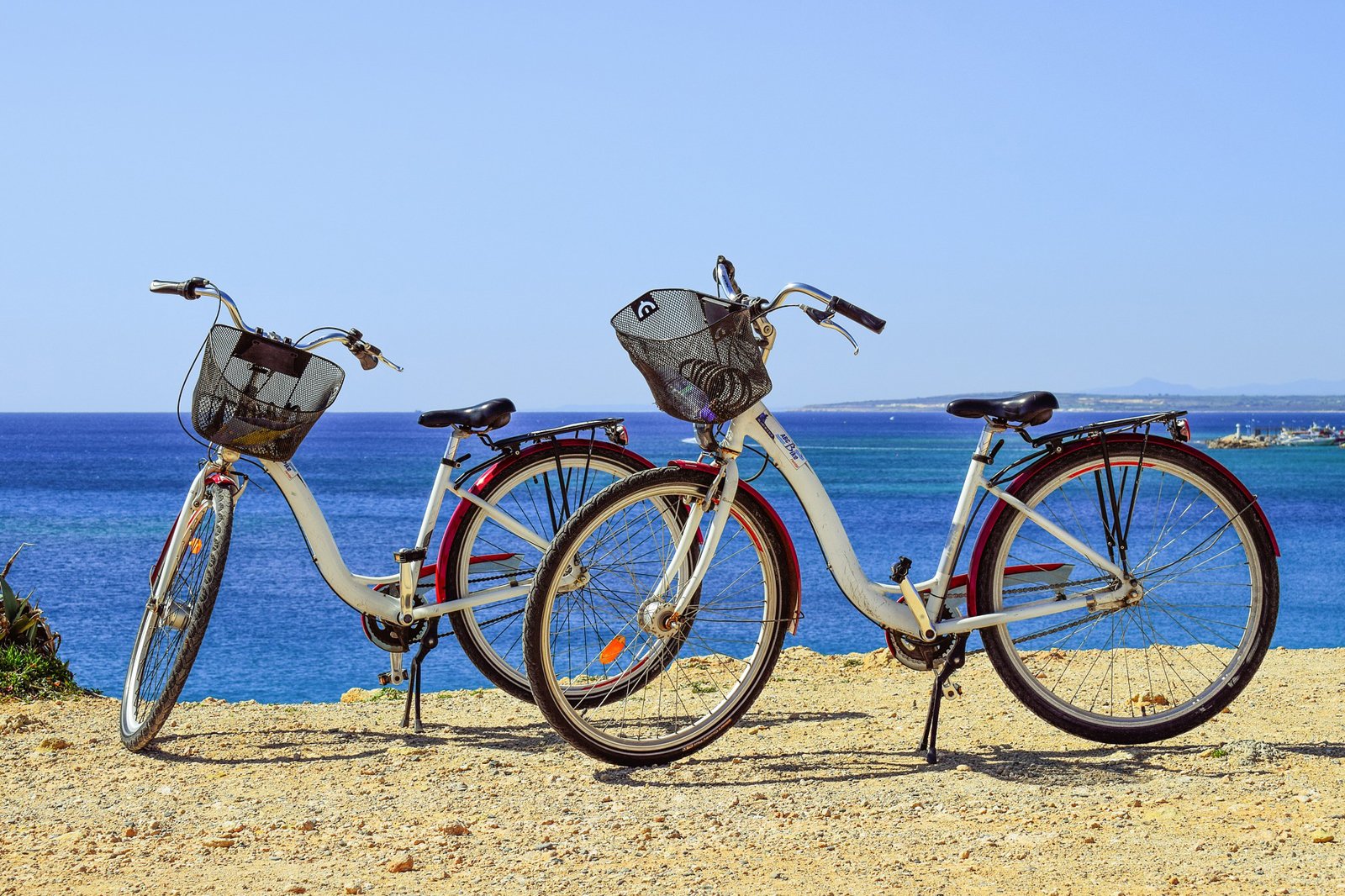 Couples
Budget
Adventure
Photo
Perhaps the most scenic way of exploring Tulum is by bicycle. Rent a bicycle from one of the many suppliers on Tulum's beachfront road. Prices should be around $5 a day – ignore anyone trying to charge you more. You'll notice the beachfront road hosts flurries of bicycles zooming up and down from morning to night – there may even be a traffic jam in the afternoon hours. For a more peaceful ride along the beach, come bright and early in the morning. Check with your hotel if they have bicycles first before renting one.
5
Swim in magical cenotes
Float around in crystal-clear waters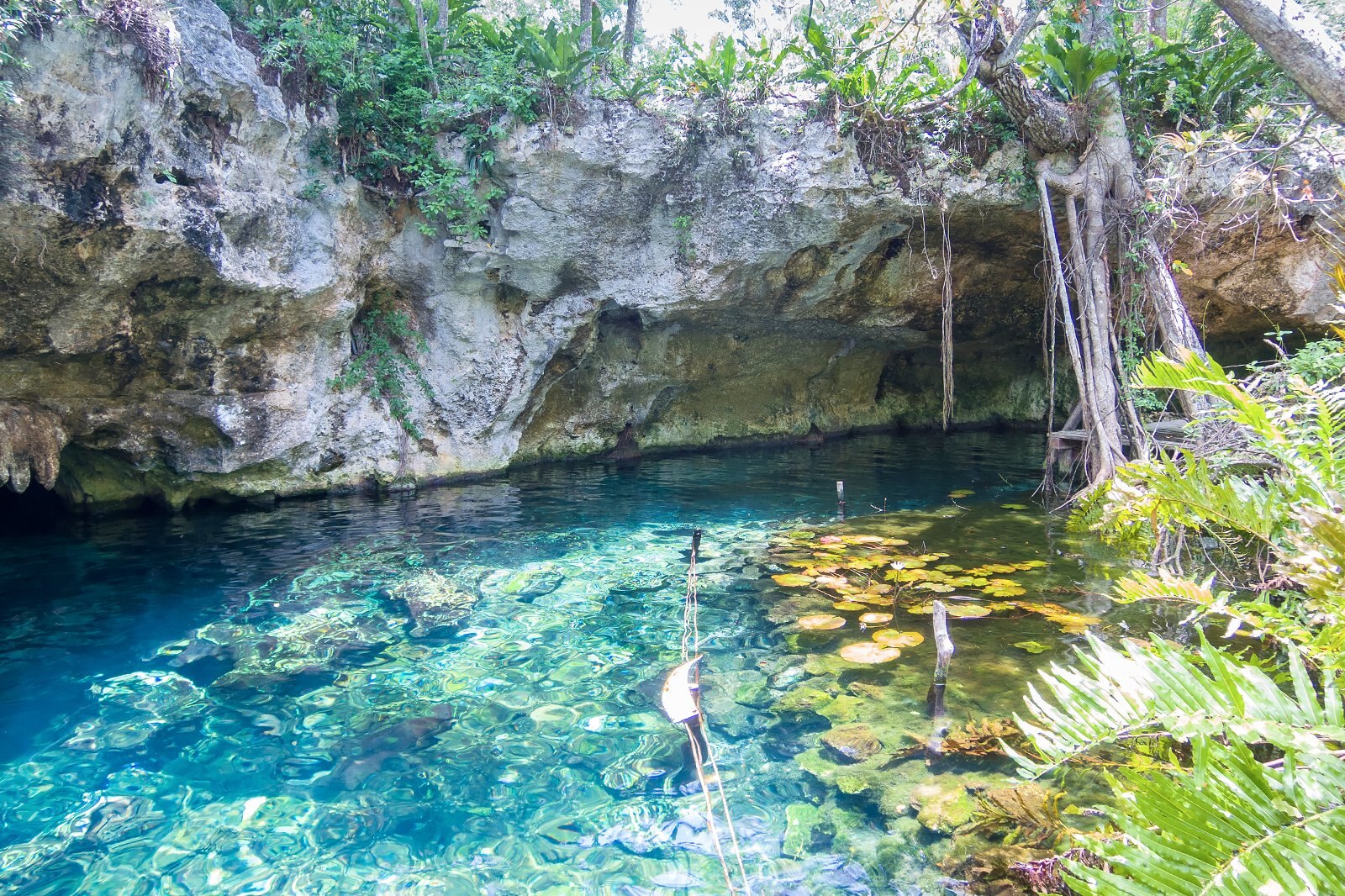 Couples
Budget
Adventure
Photo
Cenotes are a stunning natural phenomenon – freshwater sinkholes filled with sparkling waters and bordered with lush green foliage. Luckily for you, they're found in an abundance all over and around Tulum, and even more so in other parts of the Yucatan Peninsula.
If you don't want to venture too far out, head to Gran Cenote – a popular place that has water so clear that you won't need a snorkel to see the wildlife. Entrance fees are $25 and its advised to come early to avoid the crowds. For something a bit more unusual, head to the Cenote Caracol, which is linked to a stunning cave complex. This attraction can only be visited if you rent and drive your own car or book a guided tour. For seclusion, visit the Xel-Há cenotes, which are found in the heart of the jungle.
6
Take a cooking class
Prepare a Mexican meal together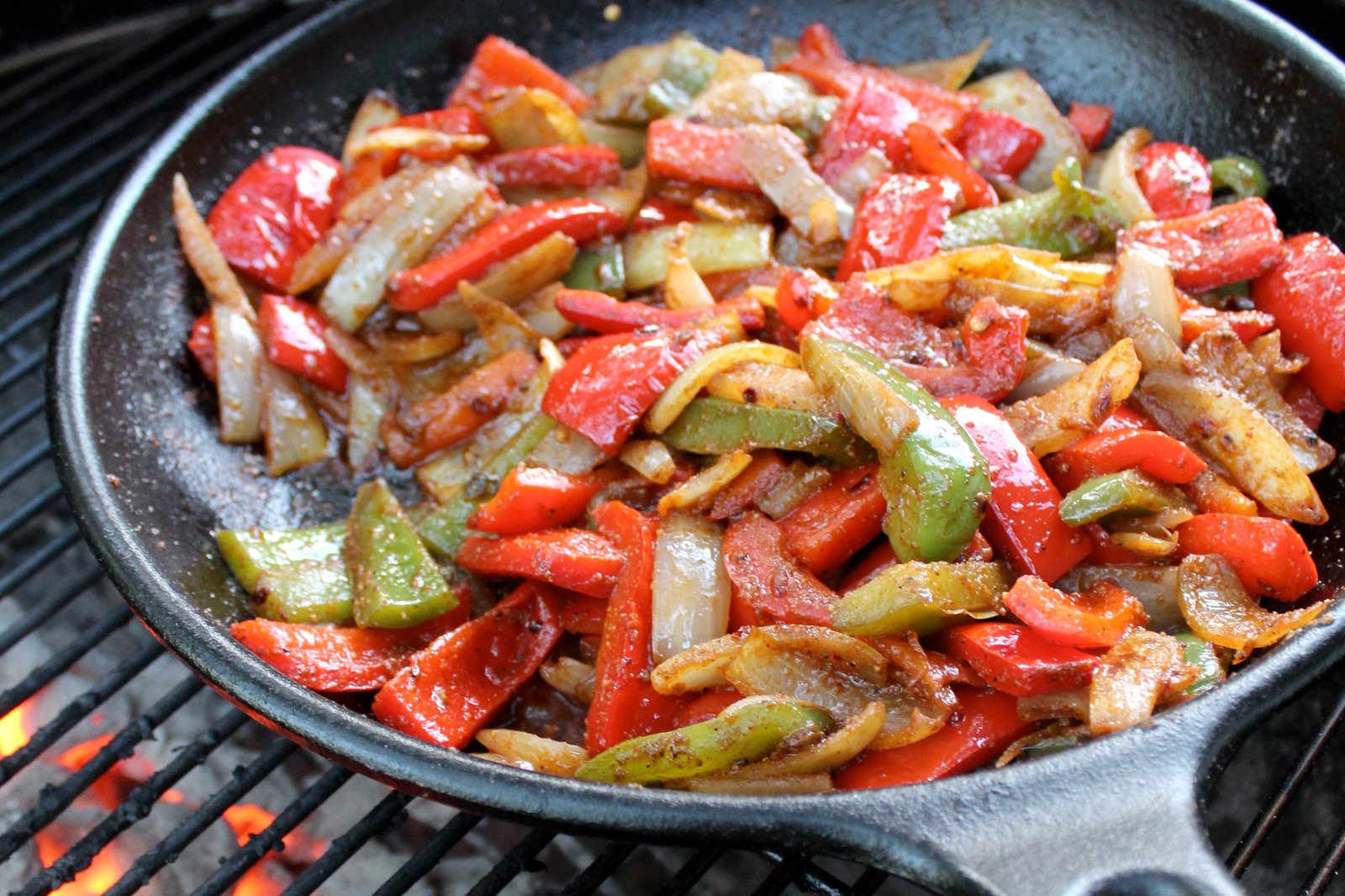 The cuisine in Mexico is outstanding. The smells, tastes and colours of the foods are enough for a sensory overload. Tulum is continually proving itself as a culinary hotspot of Mexico, so it makes sense to take advantage of its burgeoning status and book a cooking lesson. Rivera's Kitchen hosts cooking lessons in a cosy, home-style environment to tell students about the local gastronomy. Expect to make your own tortillas as well as other classic Mexican dishes with local produce. Lina's Mexican Kitchen also offers intimate cooking classes in a charming setting.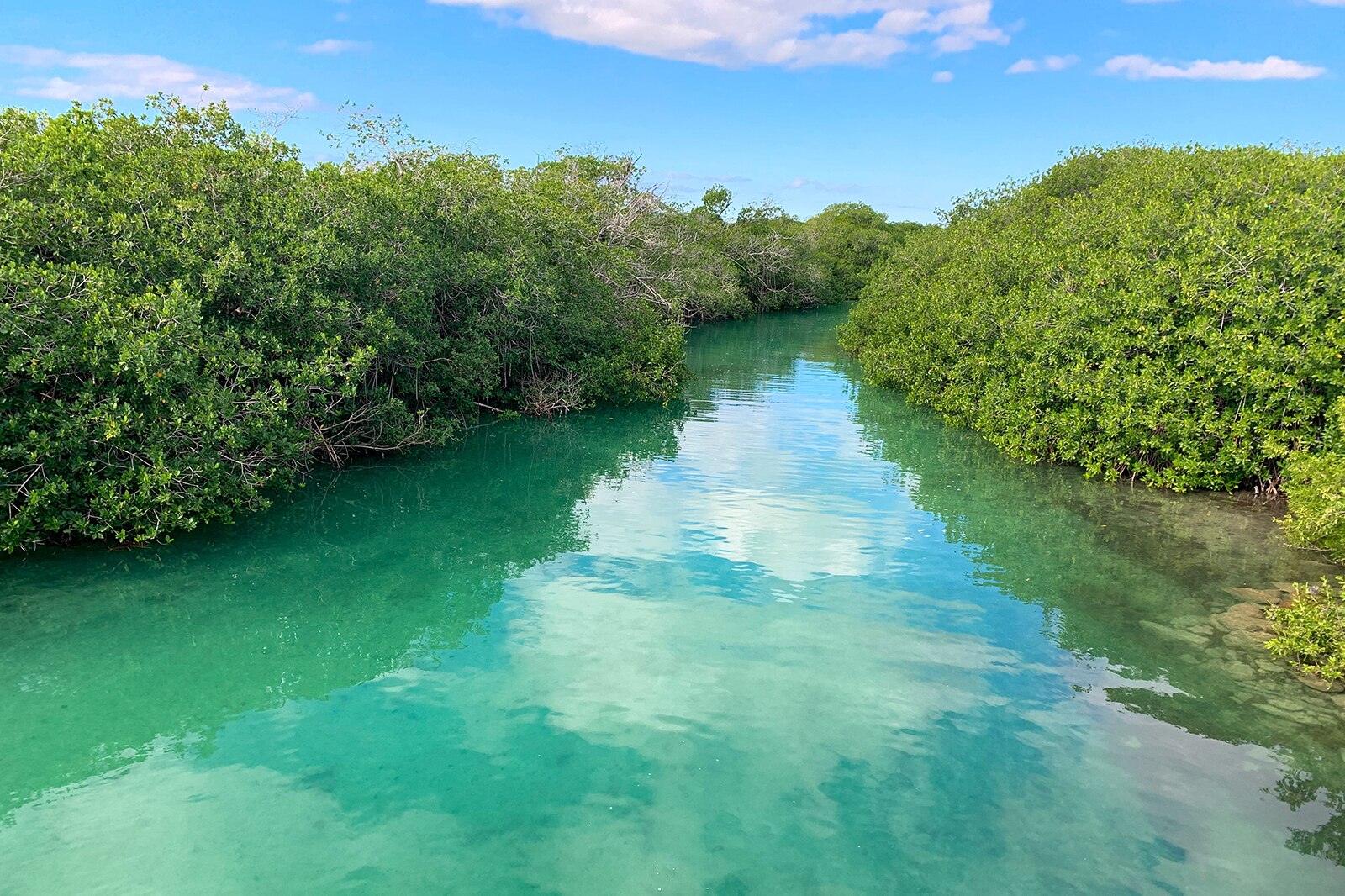 Couples
Families
Adventure
Photo
The Sian Ka'an Biosphere is a huge protected area, home to thousands of species of gorgeous flora and fauna. As well as this, it contains some of the most pristine waters in Mexico. The biosphere can take days to explore and nature-lovers often do allot that much time. For those looking to just spend one day, you can rent a car and explore the nooks and crannies of the park yourself. Guided tours can also be booked easily. As one of Quintana Roo's top eco-tourism destinations, expect to find amazing wildlife such as jaguars, ocelots, pumas, monkeys, turtles and much more.
Read more
Location: Felipe Carrillo Puerto, Quintana Roo, Mexico
8
Ziggy Beach
Lie on sun beds among palm trees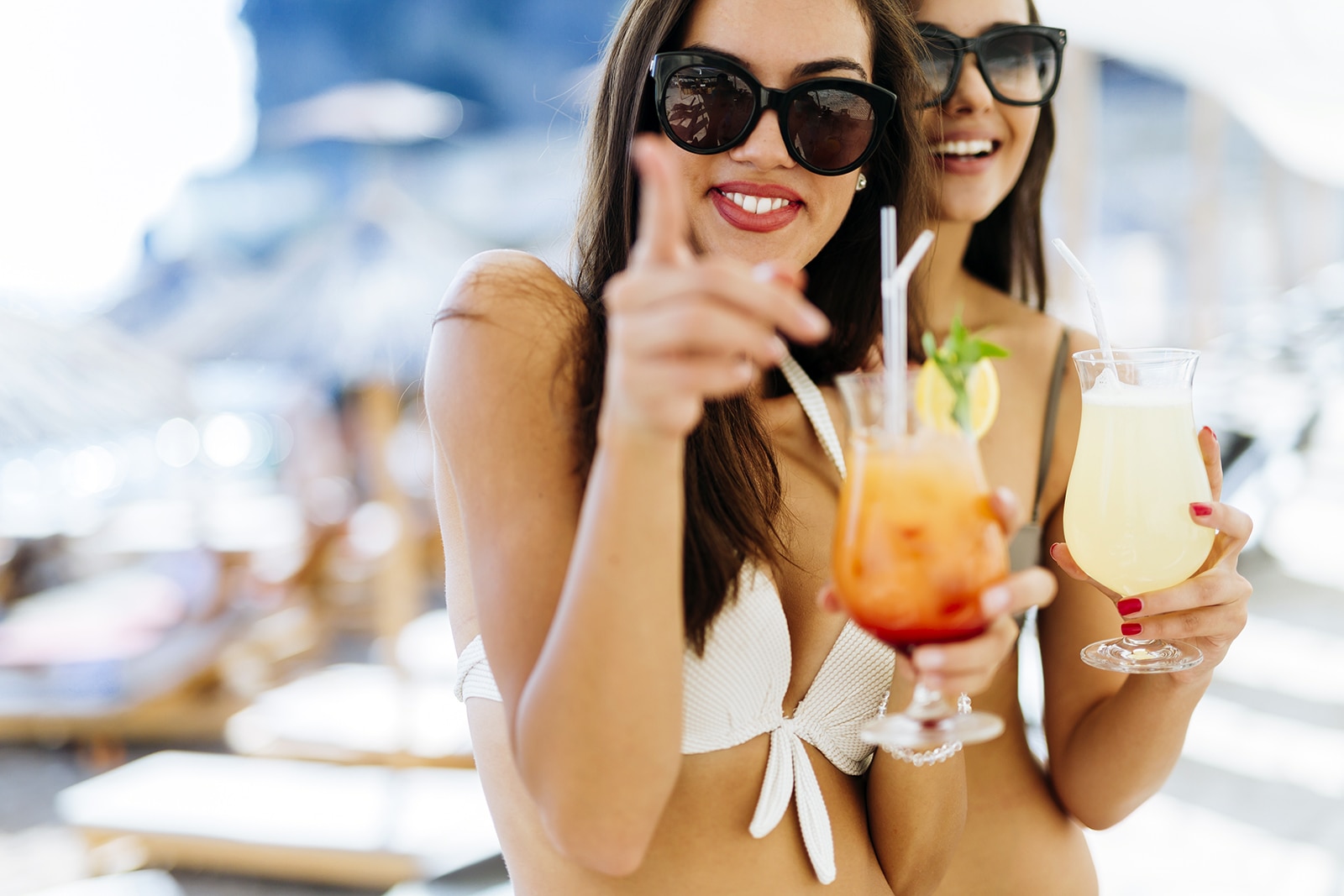 Ziggy Beach is found on the quieter end of the beach club strip, but it hosts an impressive beach club that still retains a high degree of chicness and liveliness. The beach itself is Tulum at its best, with long stretches of soft sand and gentle waters set against glaringly blue skies. Comfortable sun beds and cabanas dot the beach, as well as swings and hammocks hung between swaying palm trees. With a balmy breeze and the sounds of the ocean, you and your partner will be relaxed within minutes. The food is very tasty and reasonably priced. Try the tuna salad or shrimp tacos for some superb fresh seafood.
Location: Carretera Tulum-Boca Paila km 7.5, Zona Hotelera, 77760 Tulum, Quintana Roo, Mexico
9
Soliman Bay
Lounge on secret beach cabanas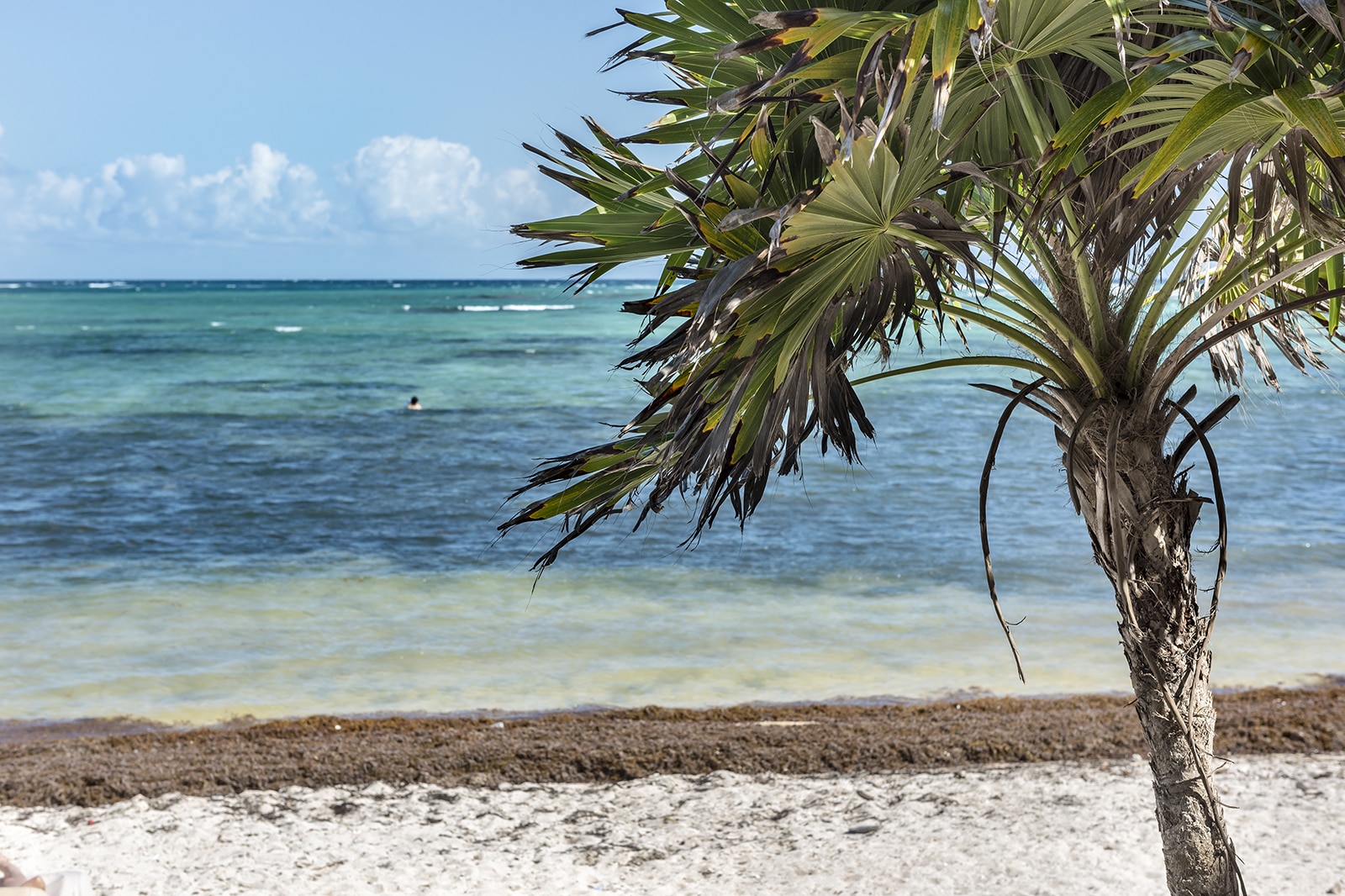 Soliman Bay is something of a secret hideaway. It's located just south of Akumal, roughly halfway between Tulum and Akumal. Found in a quiet residential community with only a handful of private villas and boutique hotels, the bay is the ideal place to visit if you're looking for solitude. Like most beaches in Tulum, it is open to the public and is a great place to spend the day lying on the sand and enjoying each other's company. The snorkelling around here is very good, and those looking for a bit of adventure can rent kayaks to look around the bay.
Location: Camino Tankah IV Lote 8 Fraccion IV Bahia Soliman, 77780 Tulum, Quintana Roo, Mexico
10
Dine by candlelight
Dinner for two on the beach or in the jungle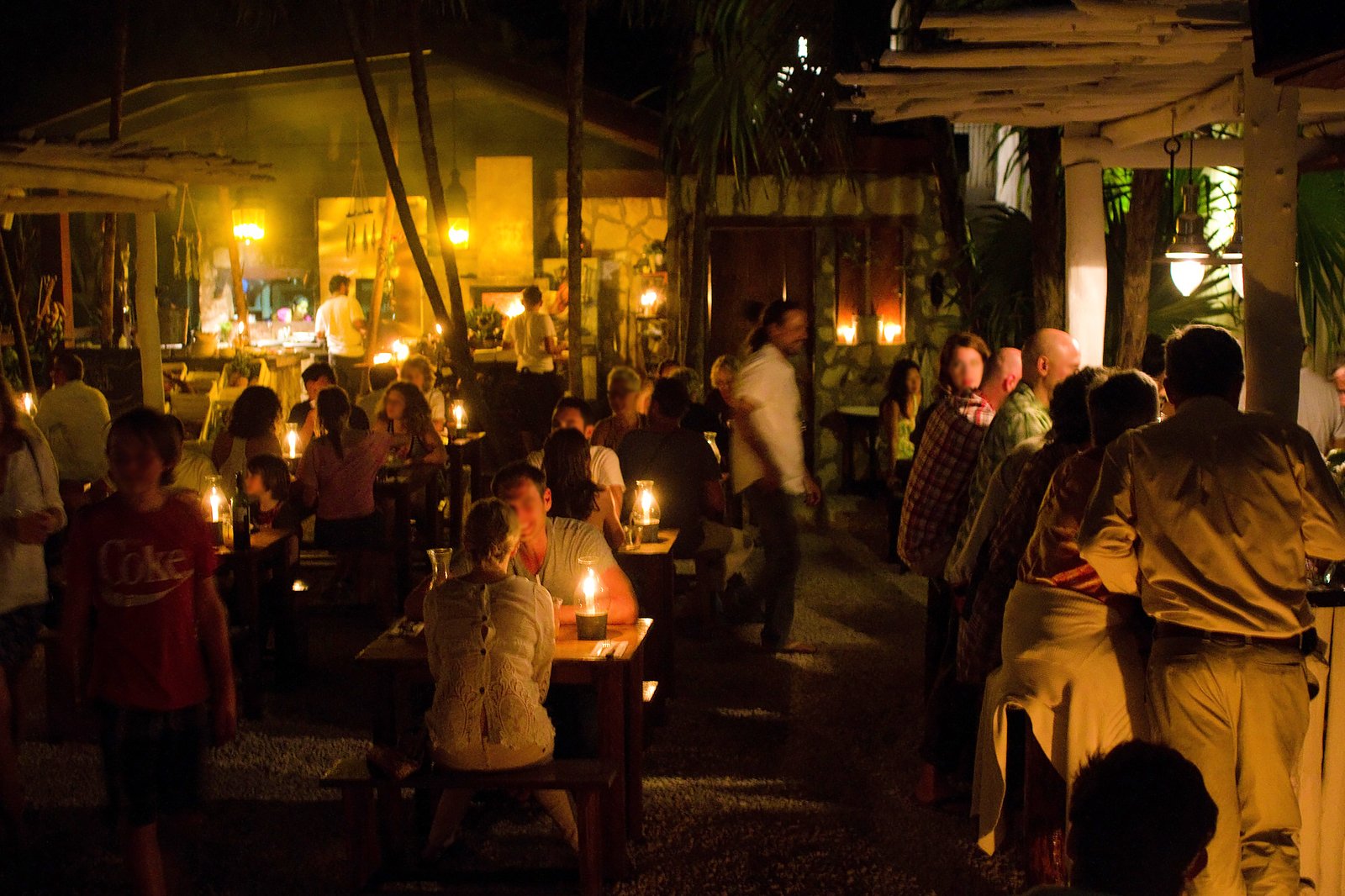 A candlelit dinner for two is a guaranteed setting for romance, whether it's on the beach or in the jungle. Tulum's local restaurants can provide either setting, coupled with flavourful dishes and amazing cocktails. Hartwood, Tulum's most coveted and tricky reservation to secure, is famous for its excellent farm-to-table fare and rustic, charming setting. Arca is a tropical oasis with swarms of plants and large hanging lights and serves authentic Mexican cuisine with a Californian twist. Last but not least is El Tábano, a quaint, humble restaurant serving traditional Mexican dishes.
photo by Alejandro De La Cruz (CC BY 2.0) modified
Back to top