10 Cheap Things to Do in Cabo San Lucas
What Can I Do in Cabo San Lucas on a Small Budget?
There are plenty of ways to experience Cabo San Lucas on a small budget, even though this Mexican city is known for its glitzy all-inclusive resorts and glamourous activities. With a host of free places to visit and local vendors serving delicious street food at every corner, a vacation to Cabo doesn't always have to break the bank.
A good tip for budget travellers is to plan your holiday around the low season. Spring break is when Cabo San Lucas is most expensive, both in terms of hotels and flight fares. Here's a handy guide on free and cheap things to do in Cabo San Lucas – we've also thrown in a couple of tips so that you can enjoy the city on a budget.
1
Take advantage of free attractions
Visit the Museum of Natural History and the Estuary of San Jose del Cabo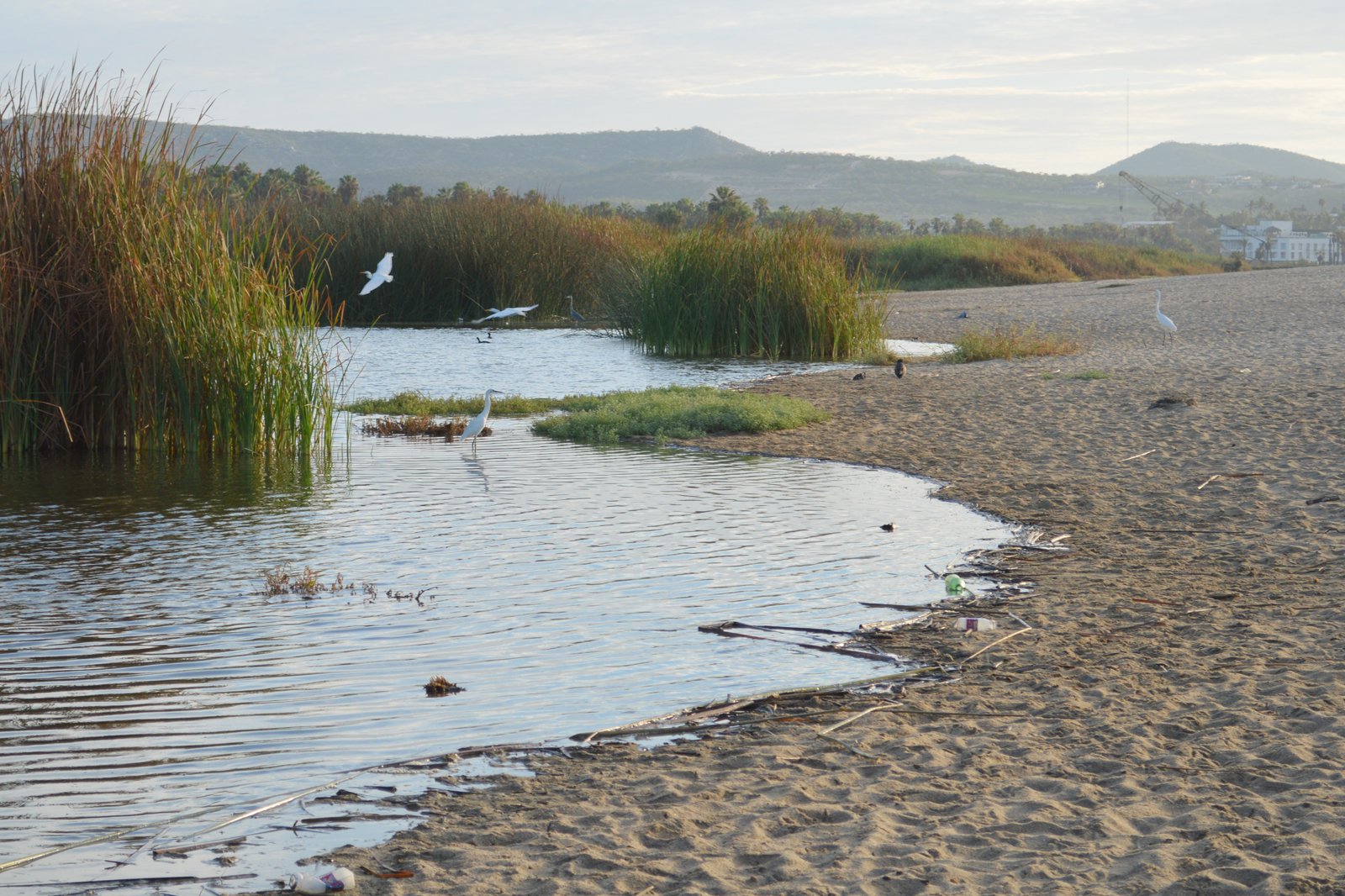 Cabo San Lucas has a host of sightseeing spots that are free of charge. Located in Plaza Amelia Wilkes Cesena, the Museum of Natural History has permanent displays related to Baja California Sur's geological and archaeological history.
The Estuary of San Jose del Cabo is a desert oasis right by the San Jose River. It provides a sanctuary for many exotic bird species in the area. You can enjoy walks along protected trails and spot over 100 species of birds, fish, and turtles.
photo by Thelmadatter (CC BY-SA 4.0) modified
2
Avoid peak season
Plan your visit for May through August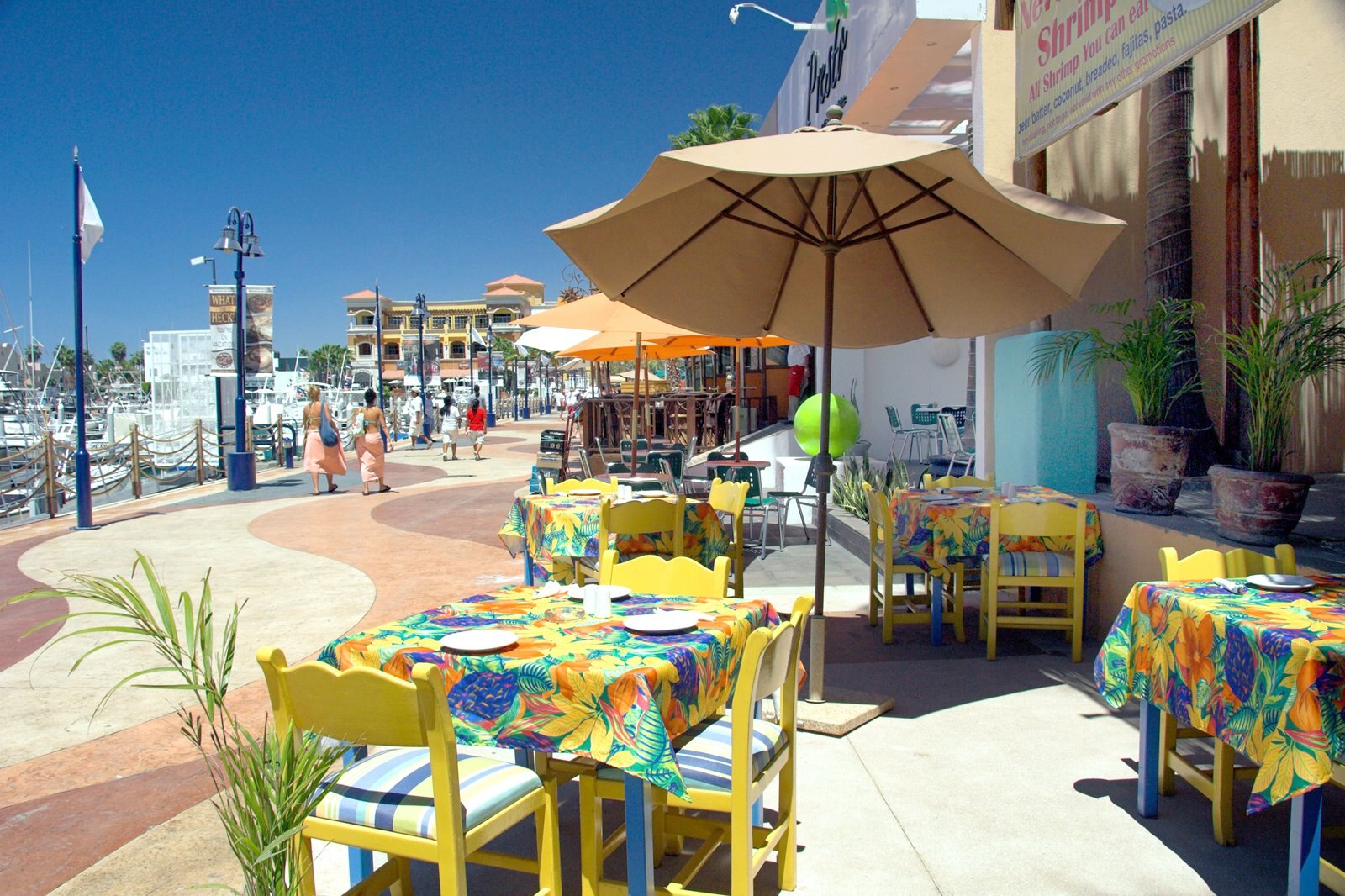 Cabo San Lucas enjoys sunny days with mild temperatures from December through April, but it's also when hotels, flights and tours are at their priciest. Spring break (February – April) is an especially expensive time to visit – the warm beaches of Baja California and downtown Cabo San Lucas become overcrowded and costly.
The best option for budget travellers is to plan a May or June vacation, when the wintertime crowds have gone home and the summertime storms have yet to hit Cabo San Lucas.
3
Try the local cuisine
Eateries such as Tacos Guss and Las Tres Islas are authentic and inexpensive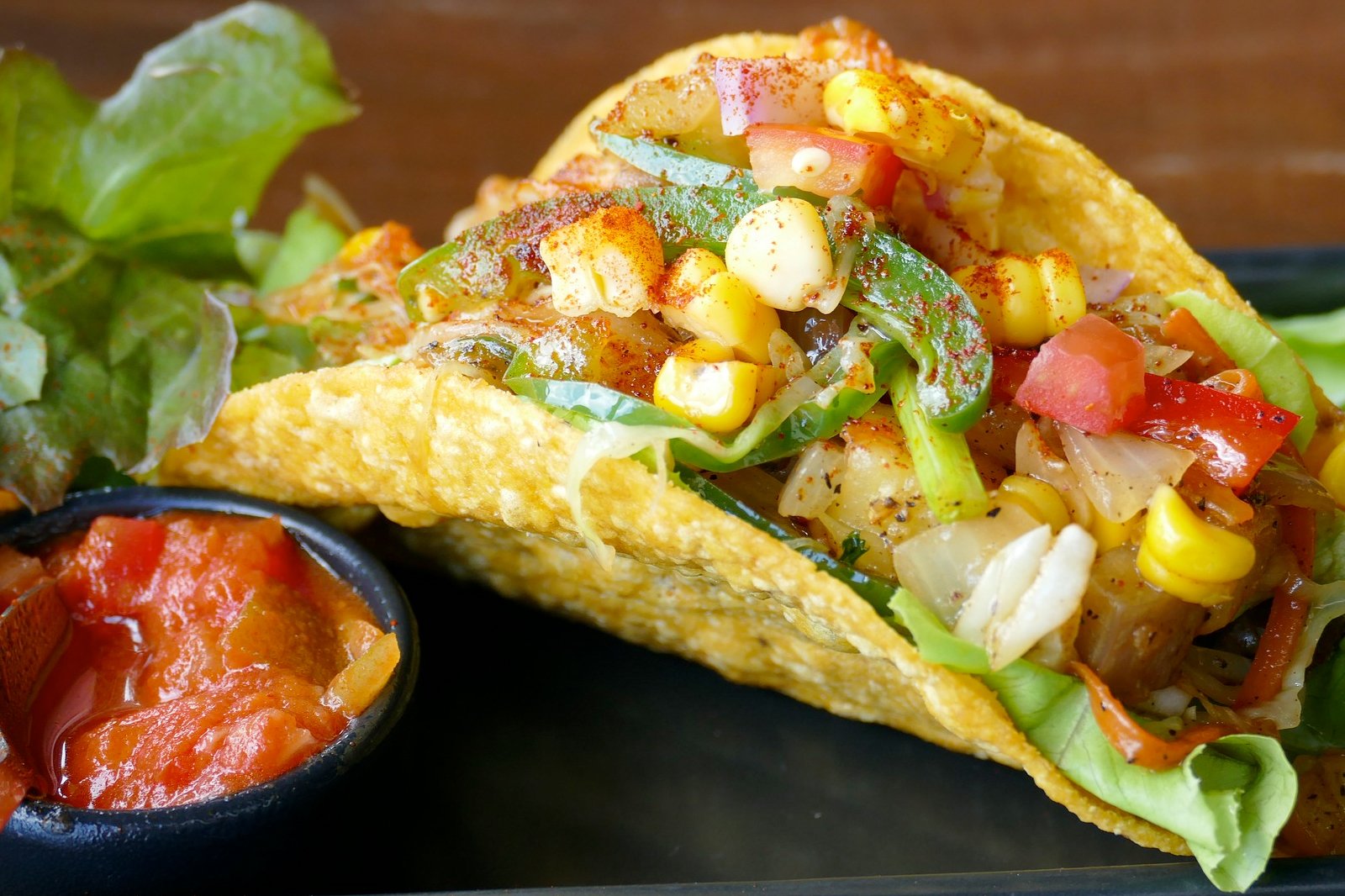 Save money in Cabo San Lucas by skipping the expensive seaside restaurants and opting for authentic eateries in downtown. Meals are usually a fraction of the cost, and you'll also be eating authentic Mexican food and supporting the local economy.
A local favourite is a pink-coloured taco shack called Tacos Guss in Boulevard Lazaro Cardenas. The tacos here are inexpensive and as local as you can get. It's open until 4am, so you can easily have them after a night out. Another good option is Las Tres Islas, a seafood restaurant that serves one of the best seafood platters in Cabo – locals also swear by its ceviche and coconut shrimp.
4
Stay outside the beach area
Choose a hotel in the main town
Cabo San Lucas has plenty of all-inclusive luxury resorts lining the beachfront, but if you're on a budget, consider a hotel in a less expensive (but still great) area like the town centre. Hotels here are cheaper but offer easy access to Cabo's famous beaches – you can avoid a hefty bill which typically comes with staying on the main beach strip.
photo by Nan Palmero (CC BY 2.0) modified
5
Barter with the locals
Settle on a better price for your souvenirs and snacks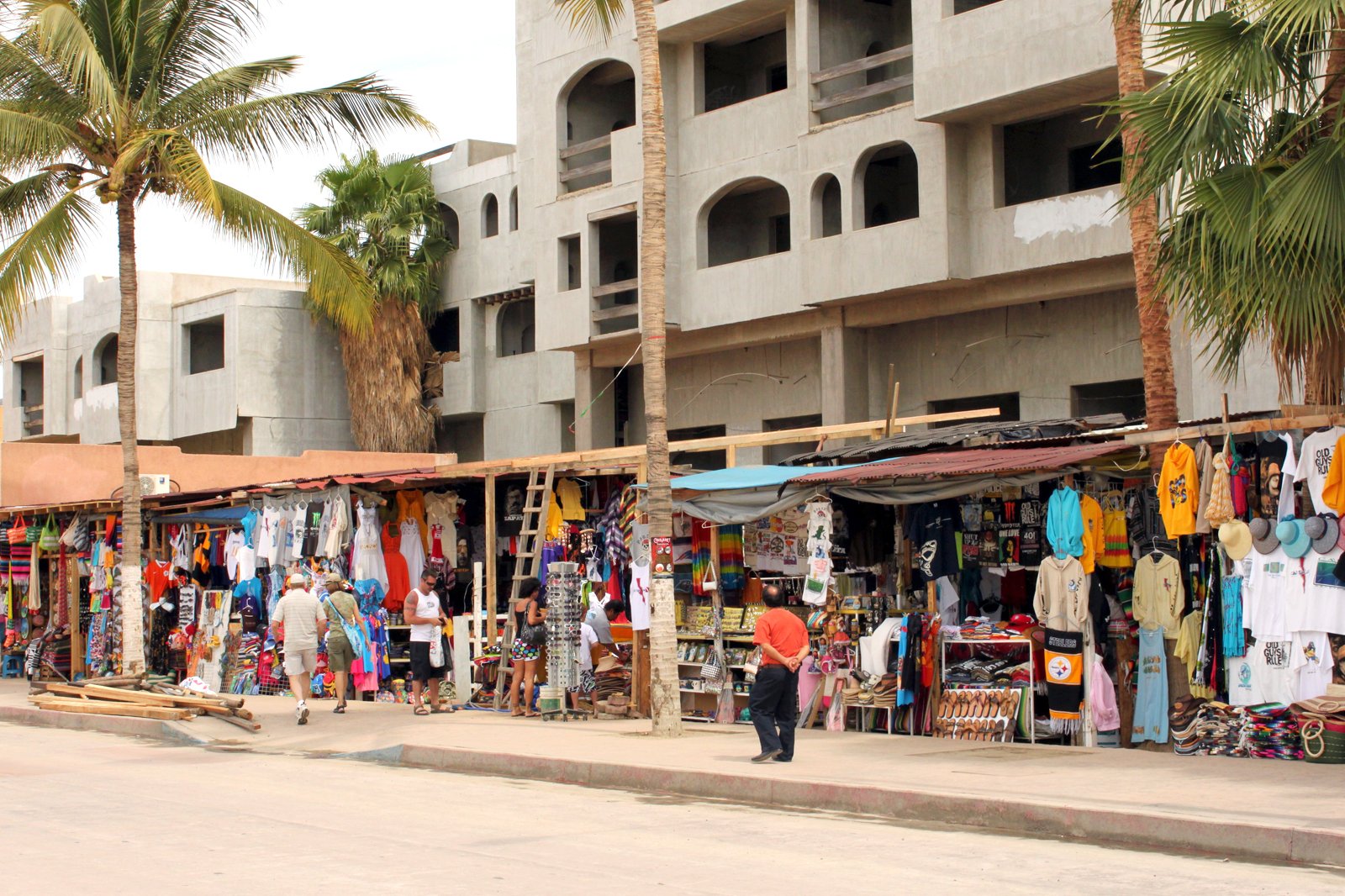 Bartering is a common practice throughout Mexico, and Cabo San Lucas is one of the best places to shop for food and souvenirs at discounted prices. Whether you're looking for a few authentic trinkets to bring home or purchasing fresh strawberries, the locals are used to a bit of back and forth when it comes to settling on a price.
Always allow the seller to give you a price first before bargaining to about 40% lower. Most of the time, they will come back with an offer that's within the price range. Paying in cash will also help you get a better bargain.
6
Hang out at the Art Walk
A night of authentic art, food, and fun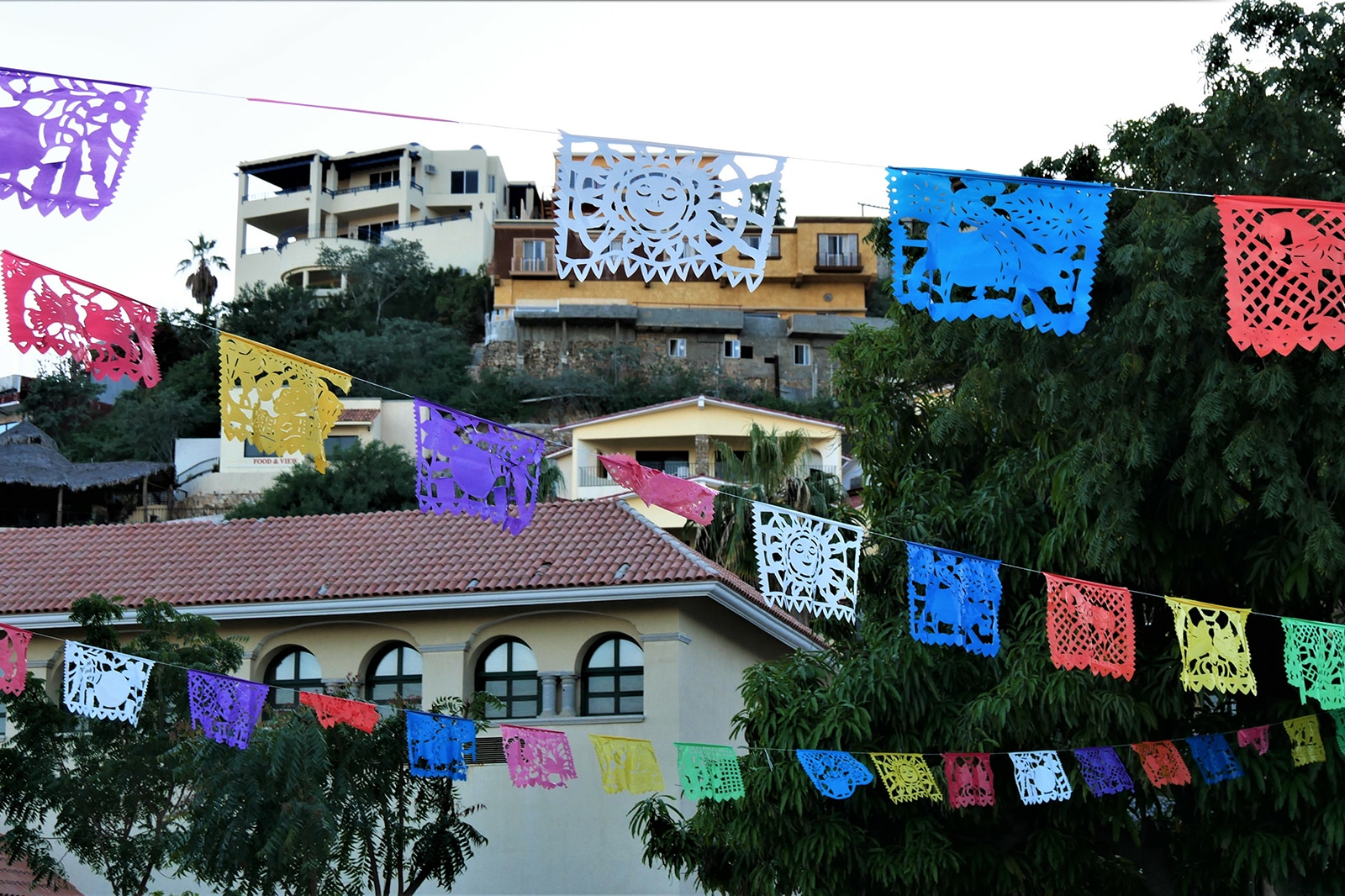 If you're in Cabo between November and June, you'll have the chance to enjoy the weekly Art Walk Cabo San Lucas. This popular event takes place on Thursday nights from 5pm to 9pm in the San Jose del Cabo Art District. Artists from around the country display their artwork for a night of fun, music, and talent.
Enjoy an evening stroll through the colourful back streets of the Main Square and watch as artists create authentic Mexican art. The Art Walk is completely free and offers an authentic experience in Cabo San Lucas.
Location: Alvaro Obregon 20, Centro, Cabo San Lucas, Mexico
Open: Thursday from 5 pm to 9 pm
7
Hire water taxis than private boat tours
See the main landmarks without paying hundreds of dollars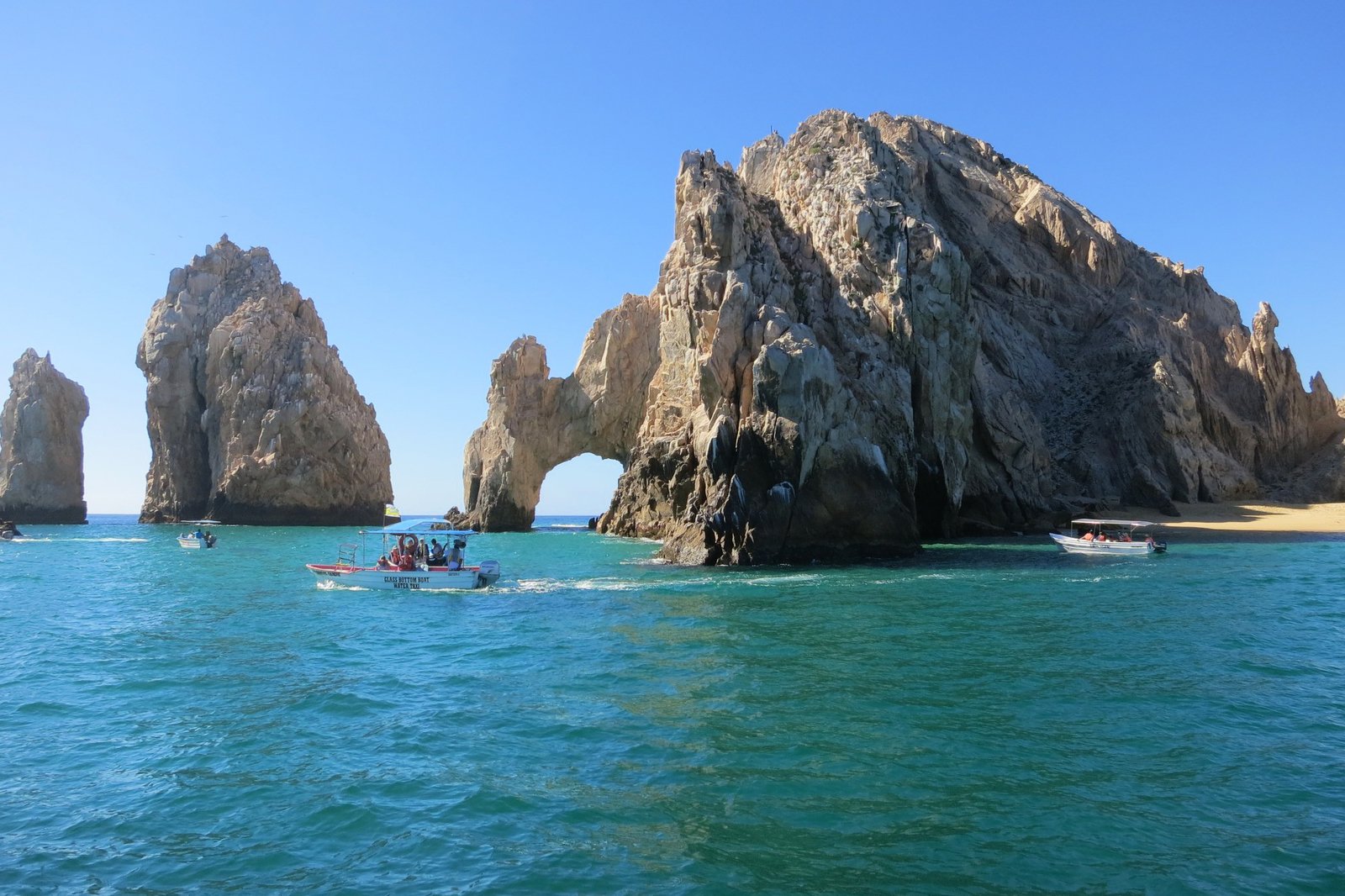 Cabo San Lucas's whale-watching and private boat tours can get pretty expensive, especially if you're travelling during peak seasons. Instead of paying top dollar (up to $130 per person) for a private tour, opt for a public water taxi at the main marina.
It typically cost about $10 per person and you'll be travelling to the same spots with private boats. Of course, water taxis usually have larger groups and don't offer refreshments on board, but the staggering price difference definitely makes up for the lack of luxuries.
8
Hike Sierra de la Laguna
With scenic views of the UNESCO biosphere reserve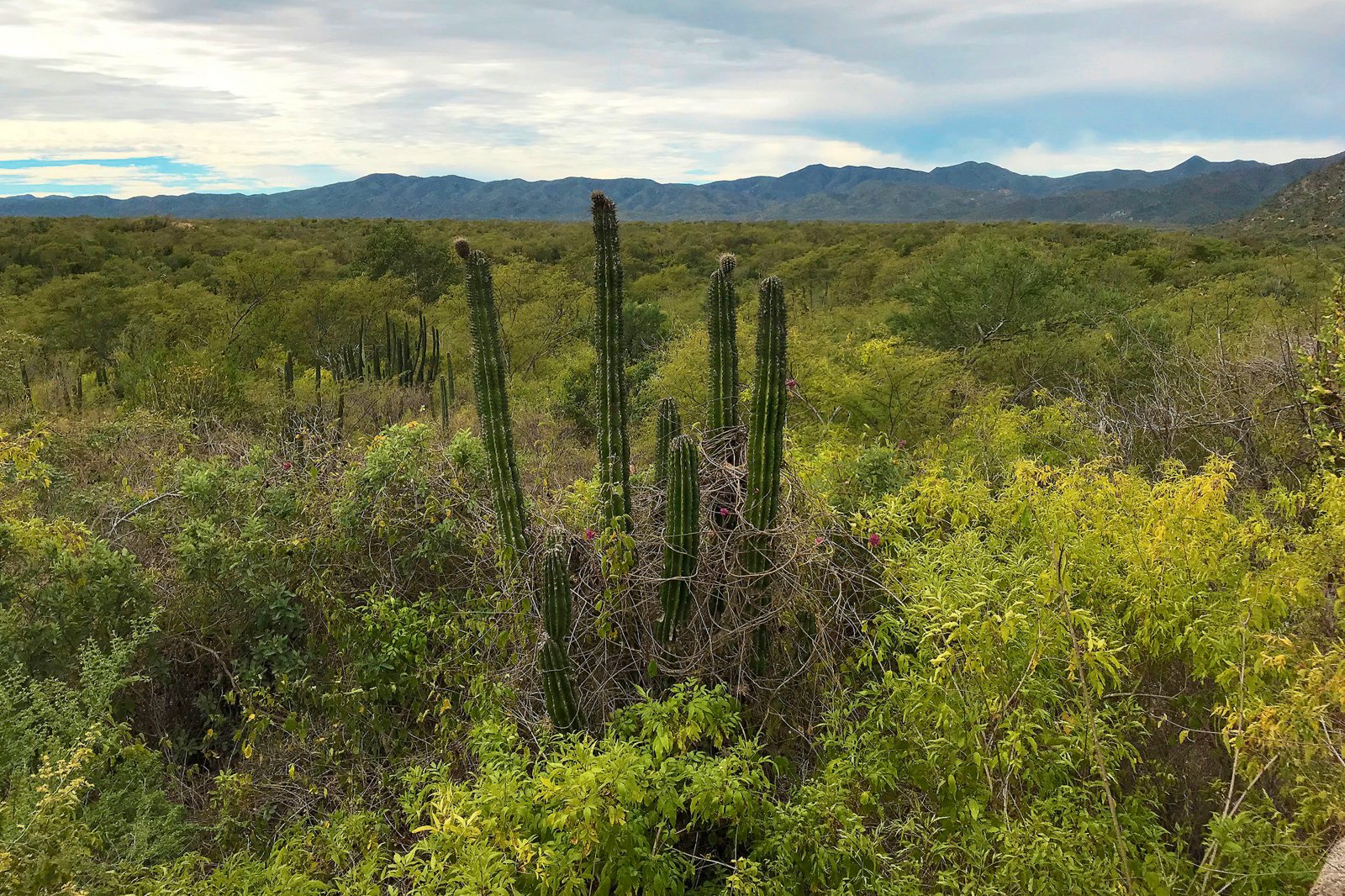 A free way to get your adrenaline pumping in Cabo San Lucas is hiking Sierra de la Laguna, a UNESCO-listed reserve at the southern end of the Baja California. You get to enjoy a day surrounded by nature and scenic views instead of paying for expensive water sports. Start at the Rancho San Dionísio trail marker, 23 km north of downtown Cabo San Lucas. Make sure you bring plenty of water and wear proper shoes to hike the mountain range.
Location: Sierra de la Laguna, Baja California Sur, Mexico
photo by Rafael Saldaña (CC BY 2.0) modified
9
Take the public bus
Stick to public transport rather than using a car or taxi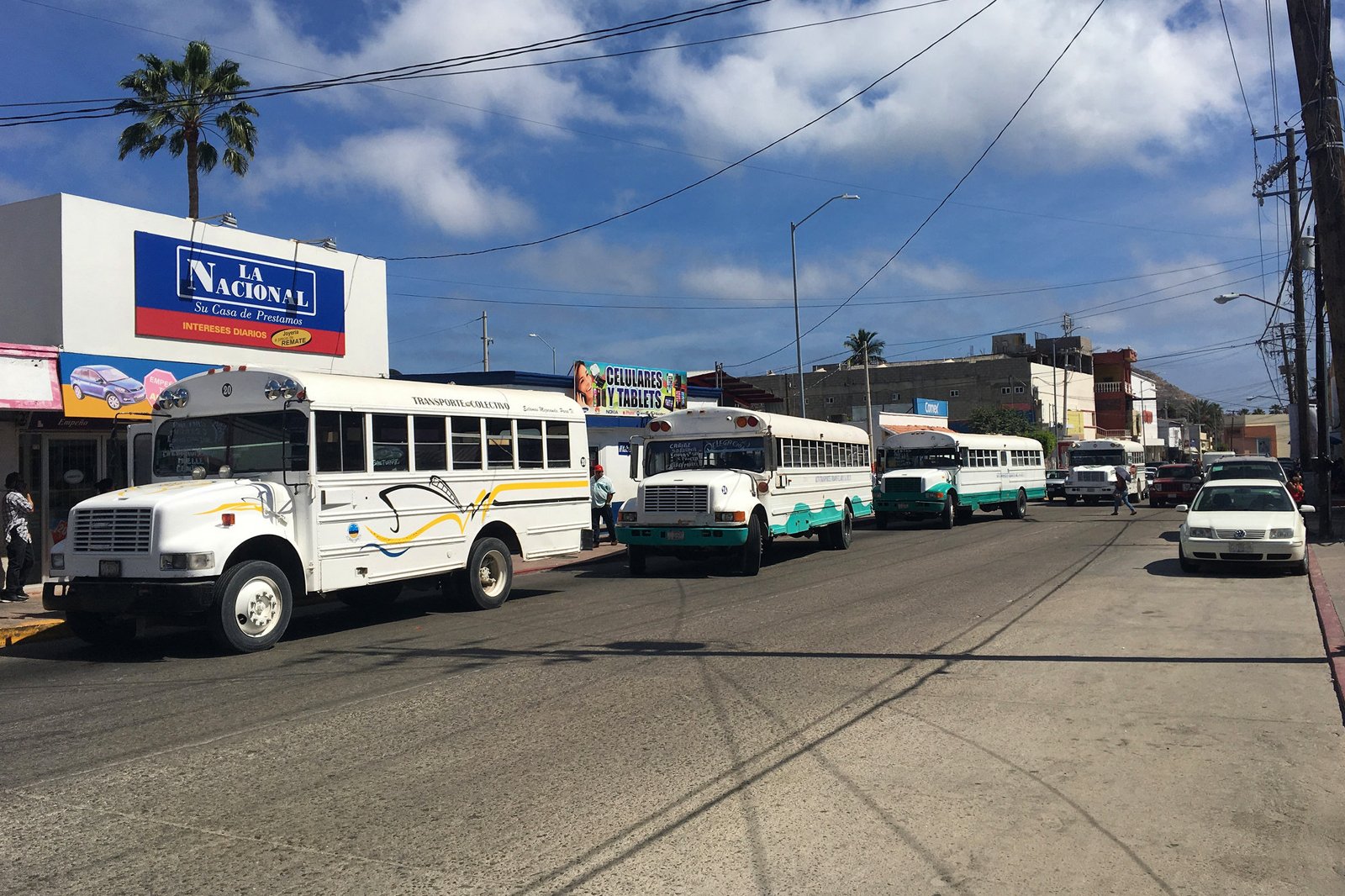 One of the best ways of getting around Cabo San Lucas inexpensively is by taking Subercabos – the city's public bus. The bus lets you get on and off anywhere on its route, rather than at designated bus stops.
The bus runs daily until 10 pm. A public bus is a great alternative to renting a car or taking a taxi, both of which are fairly expensive options in Cabo San Lucas. It's best to bring coins or small bills for convenience.
10
Tick off all the beaches – they're always free!
Hang out at Cabo's claim to fame: white sand beaches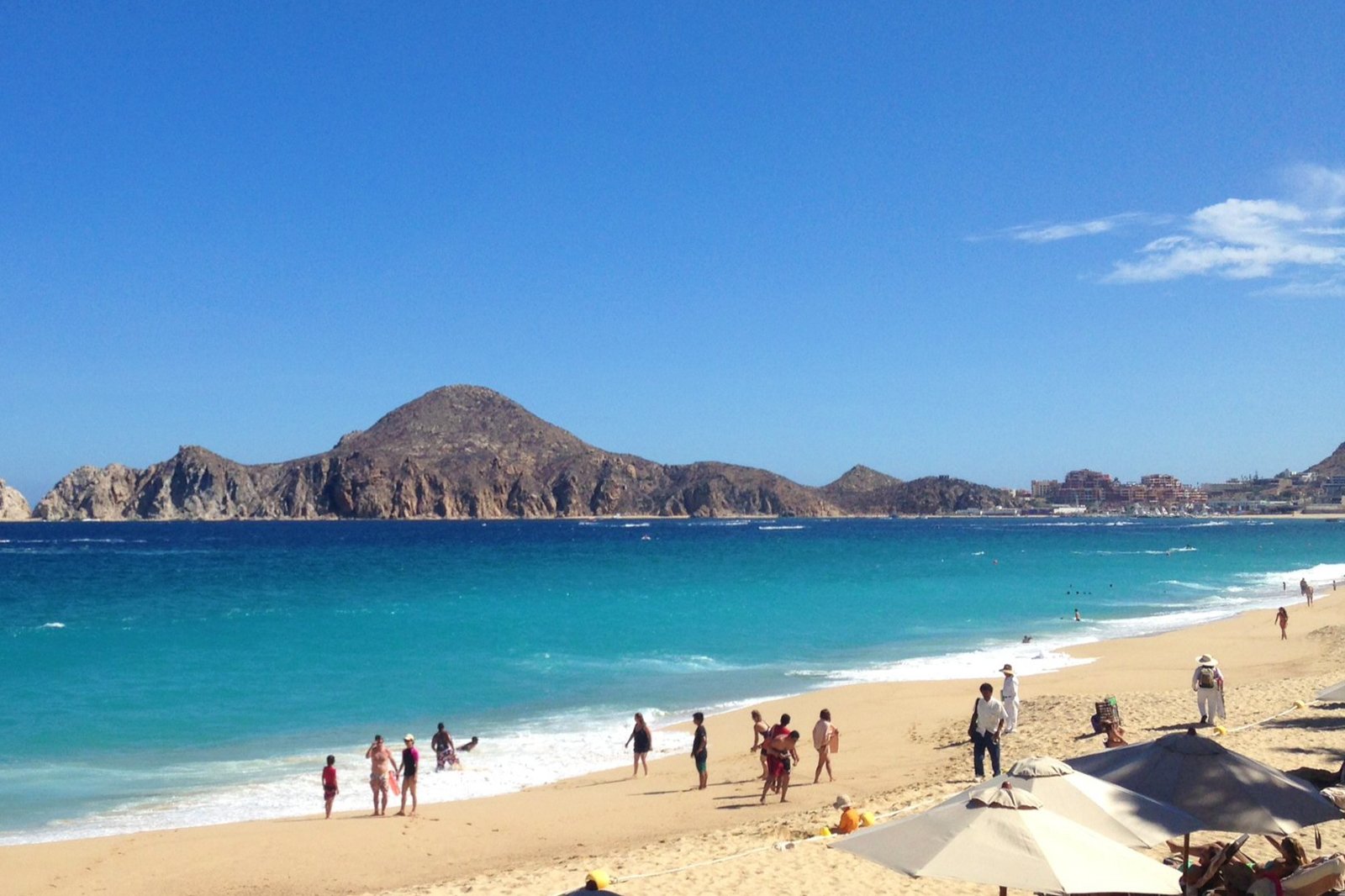 Couples
Budget
Families
Adventure
Single
This might be obvious, but tick off all the beaches in Cabo San Lucas as they're always free! Bring a towel and sunscreen to enjoy Cabo's claim to fame while staying on budget. Some hotels offer free beach towels and shuttle to the main strip if you're staying in the main town.
Some of its most popular sunbathing spots include Playa Hotelera, Playa del Amor, Playa del Divorcio, and Playa Medano. All beaches are within walking distance of each other, so make a list and tick them off as you go.
Back to top