10 Free Things to Do in Florence
Florence for Budget Travellers
Florence's charming piazzas, majestic chapels, and fortified palaces are well-worth checking out on your visit to the city. The good thing is, most of them are totally free to enter. In other words, it's very easy to enjoy Florence on a budget. You can make your Florence trip as budget-friendly as you please. Here, we'll show you where to go.
The historical hub of Florence is home to impressive Renaissance art and architecture. Some of the basilicas and state museums are free to visit at specific times. Beachfront-style summer sunbathing by the Arno? That's totally possible and free as well! From exploring lively flea markets to discovering beautiful Medici villas and gardens, we can help you make most of your budget travel to the Tuscan capital with this selection of free things to do in Florence.
1
Florence museums, free at specific times
Enriching art and history, at no extra cost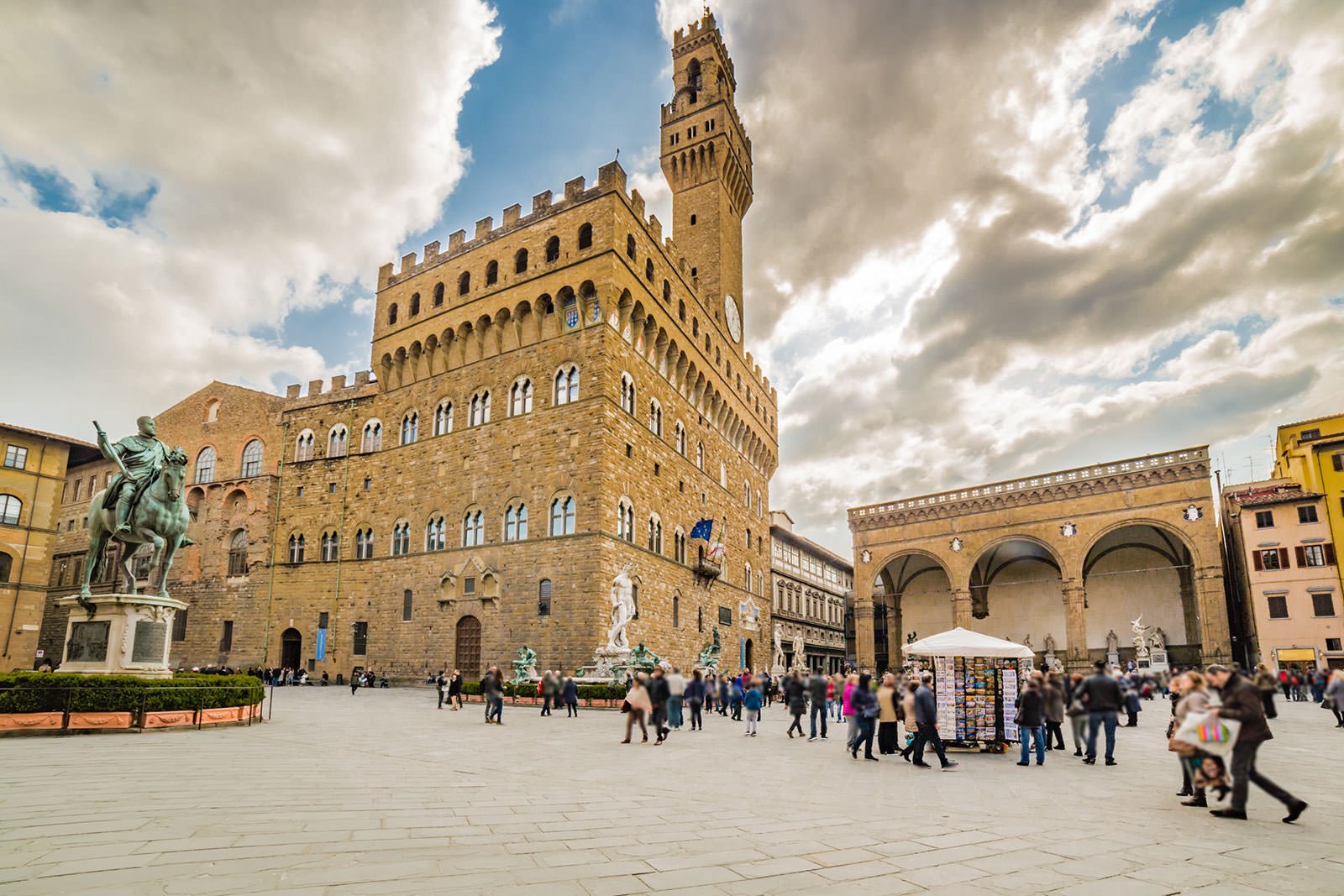 If you're an art and history buff, you can broaden your horizons by visiting Florence's state museums, free of charge – at specific times, that is. Visiting state museums and significant historical sites are simply among the top free things to do in Florence. Those like the Uffizi Galleries and the Galleria dell'Accademia are free to visit on the first Sunday of each month.
For a pleasant walk through scenic palaces grounds, head down to the Boboli Gardens – also a state-run site – and enjoy a Florentine icon for free.
2
Piazzale Michelangelo
Panoramic Florentine vistas for all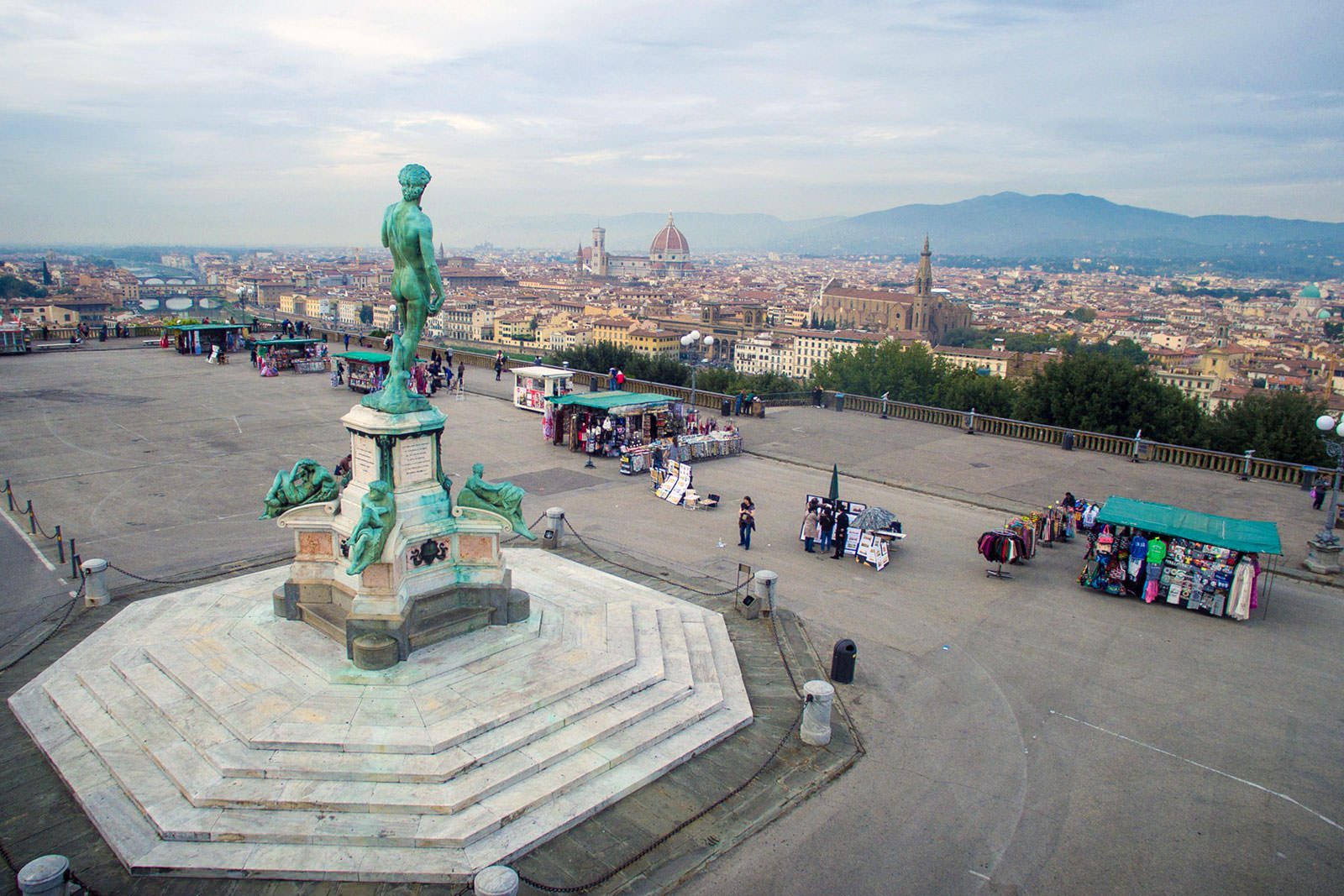 Head up to this 19th-century square on the hilltops south of the Arno for the most stunning views of Florence's skyline. Piazzale Michelangelo has a full-sized bronze replica of Michelangelo's David, which faces the city from the centre of the square. The original statue is kept at the Galleria dell'Accademia art museum in the city.
To get to the viewpoint, you can climb the stairs known as "Poggi's Ramp" from Piazza Giuseppe Poggi, or enjoy a scenic drive through the verdant groves of Viale Michelangiolo from downtown.
Location: Viale Michelangiolo, Florence, Italy
Open: Daily from 9.30 am to 1 pm and from 3 pm to 7 pm, Sundays from 3 pm to 7 pm
3
Spiaggia sull'Arno
An urban beach on the Arno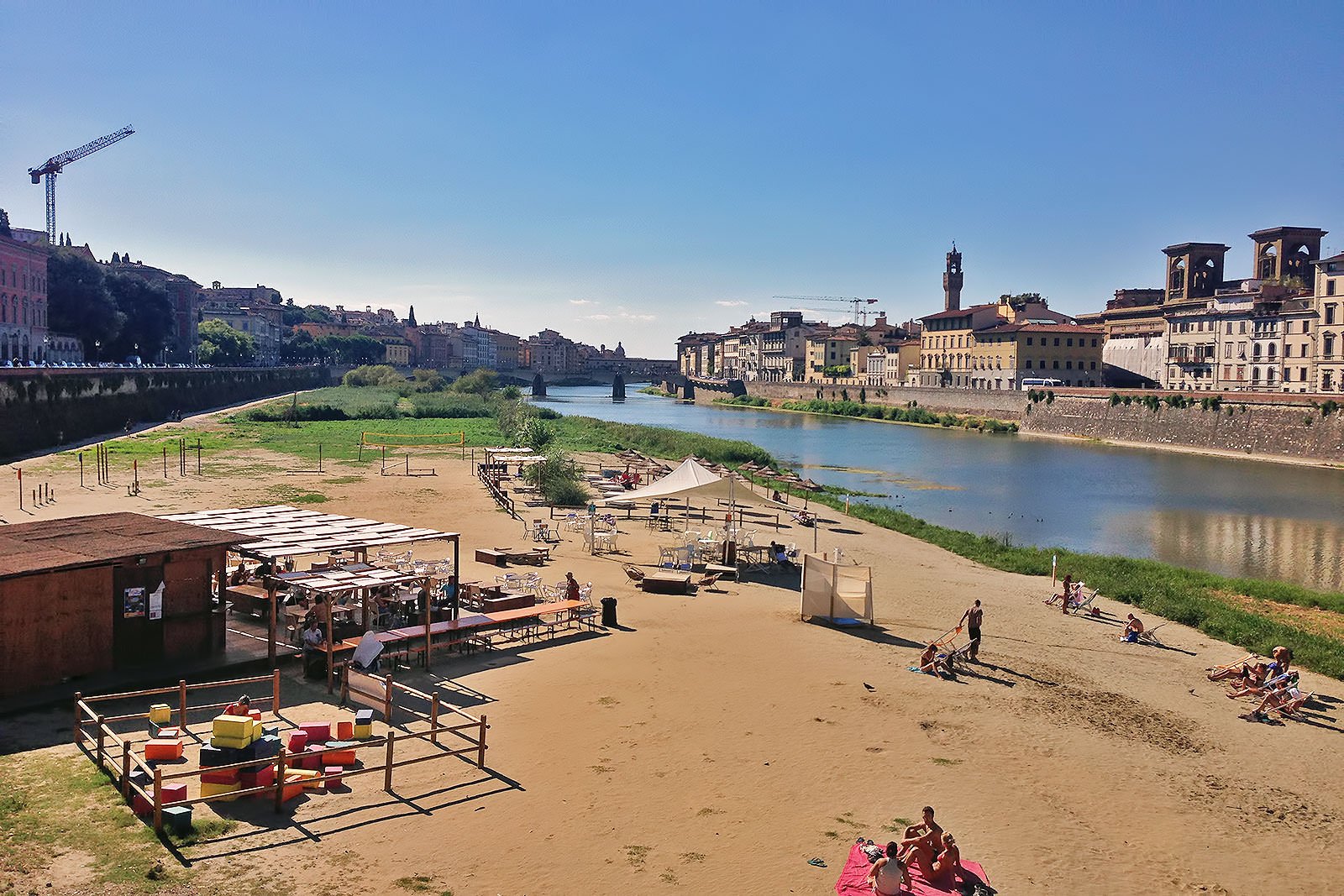 Did you know you can have a beach day in the middle of Florence? This small section on the bank of the Arno has all the typical beach club offerings, such as a beach bar, sun loungers on the sand where you can get a tan, and Tiki-style thatched parasols if you want to escape the heat but take in the view and vibe.
Expect music and fun and games, such as soccer and petanque in the afternoons. It can be a great place to chill at sunset.
Location: Lungarno Serristori, Piazza Giuseppe Poggi, 50125 Florence, Italy
Open: March – July daily from 10 am to midnight
Phone: +39 055 234 1112
photo by Philip Mallis (CC BY-SA 2.0) modified
4
Bargain hunt at local Florentine markets
Multisensory shopping experiences
You can find some great local market scenes in Florence, where you can go on bargain hunts for anything from fresh farmers' products to knick-knacks and souvenirs such as homeware, art items and rare antiques. You can visit without spending a cent and enjoy the vibe and cultural atmosphere as locals go about sourcing their daily necessities.
Mercato Centrale, just north of the San Lorenzo basilica, is the main market hub. For a flea market scene, head down to the Sunday market at Santo Spirito's mini piazza.
5
Strozzi Palace
Palatial home of Tuscan treasures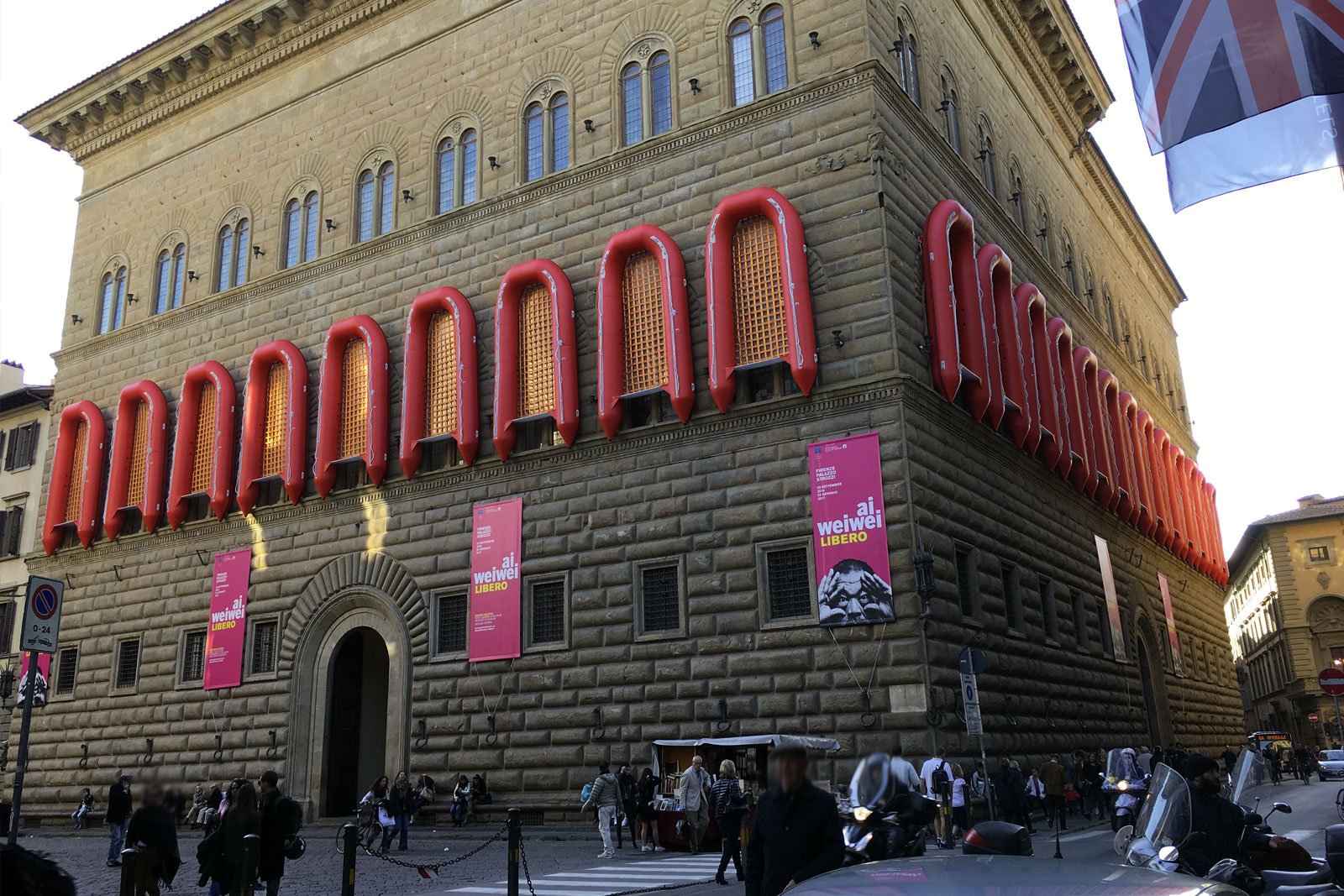 You can find a combination of some of Florence's rare and special exhibits at Palazzo Strozzi (Strozzi Palace), ranging from ancient and Renaissance art pieces to contemporary art and even science experiment installations in its courtyard. The palatial building itself is something to admire, boasting Florentine Renaissance stylings.
The regular collections are well curated and most bear clear and descriptive information panels. There's bound to be something of interest among its variety. Visit for free on Thursday evenings, from 6pm.
Location: Piazza degli Strozzi, 50123 Florence, Italy
Open: Daily from 10 am to 8 pm (Thursdays until 11 pm)
Phone: +39 055 264 5155
photo by Manuelarosi (CC BY-SA 3.0) modified
6
Santa Maria Novella Cathedral
Lasting Italian Gothic architecture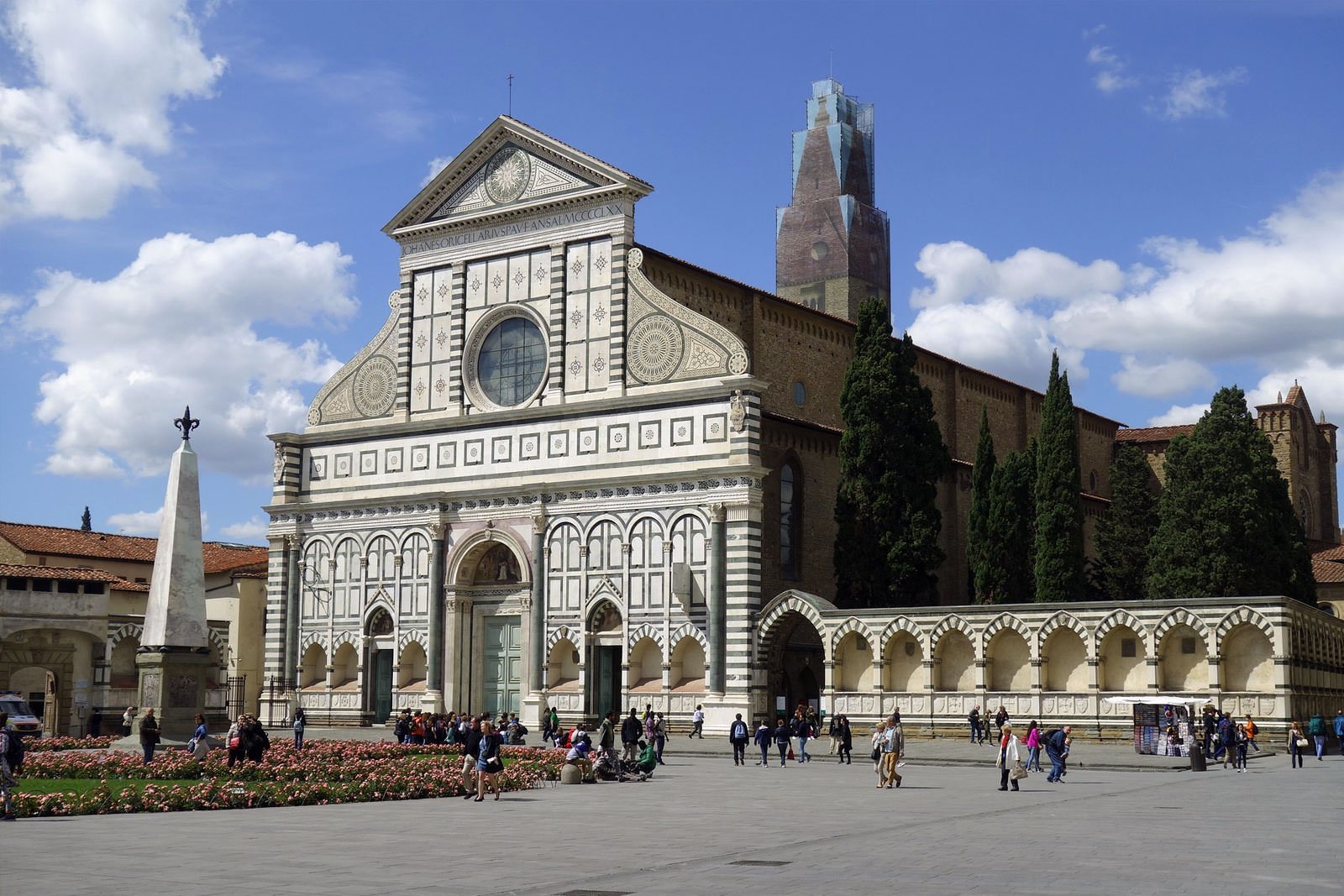 You can find this magnificent cathedral in downtown Florence. It happens to be one of the best-known examples of Italian Gothic architecture. Santa Maria Novella is a 15th-century basilica that's eye-catching with its brilliant marble façade. This combination of emerald green and white patterns is one to admire, then there's an even more colourful interior to discover inside, with frescoed ceilings and a collection of masterpieces by some of Italy's greatest.
Nearby, you can find Florence's oldest known pharmacy, which also produces perfumes.
Location: Piazza di Santa Maria Novella, Florence, Italy
Open: Monday – Friday from 9 am to 6 pm
Phone: +39 (0)55 219257
7
Santa Maria del Fiore Cathedral
The icing on the cake of Florence's main public square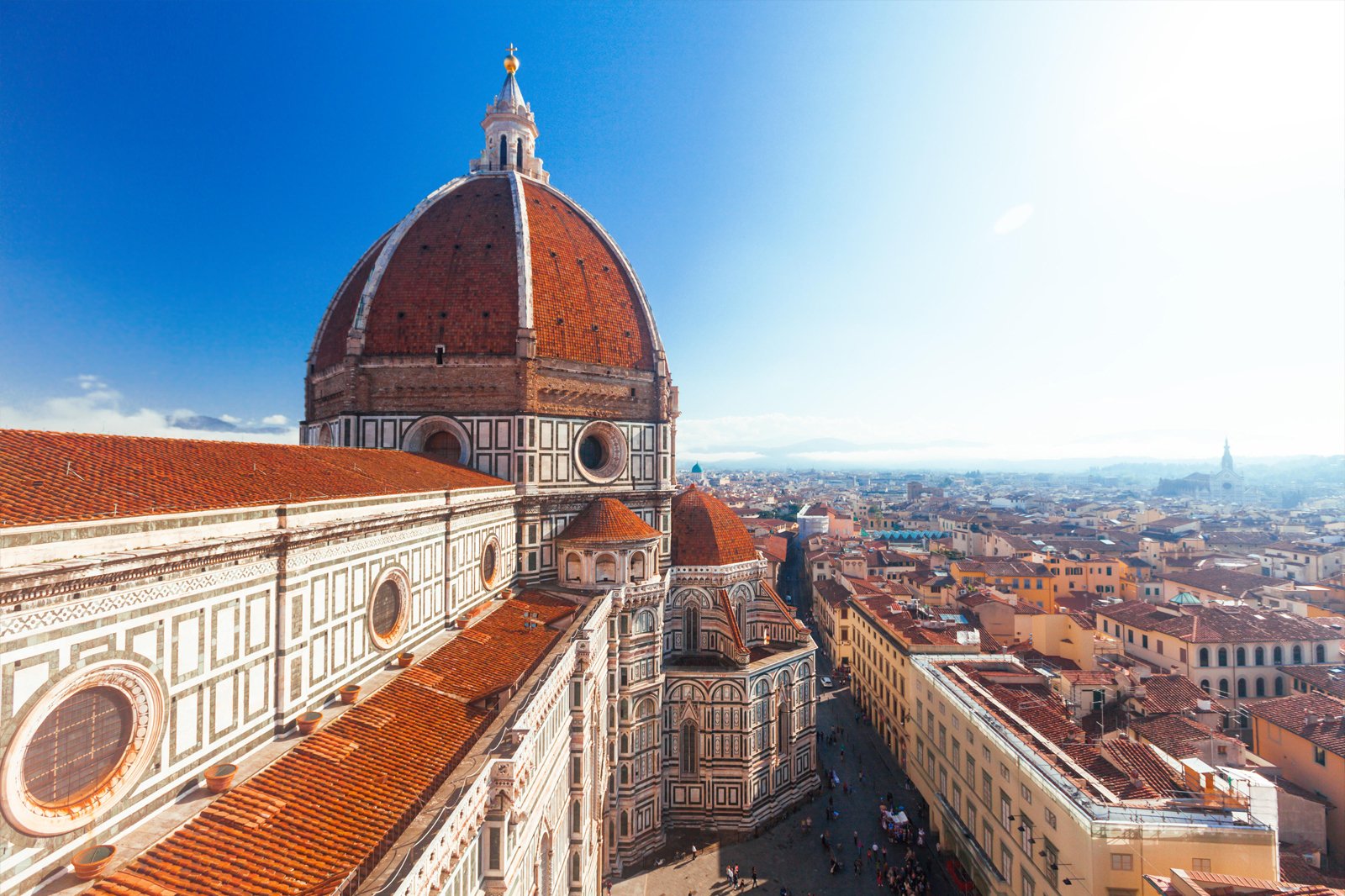 Perhaps the most visited place in Florence, the Piazza Del Duomo is not to be missed. It's home to Florence's Santa Maria del Fiore cathedral, referred to as the Duomo, with its grand dome called the Cupola del Brunelleschi.
Around the piazza, you'll find the city's other significant and historical landmarks. These include the towering Giotto's Campanile, the Baptistery of Saint John, and the Opera del Duomo Museum. The Duomo is free to visit, and you can rent audio guides for around €2.50.
Location: Piazza del Duomo, Florence, Italy
Open: Monday – Wednesday from 10 am to 5 pm, Thursday from 10 am to 4 pm, Saturday from 10 am to 4.45 pm, and Sunday from 1.30 pm to 4.45 pm
Phone: +39 (0)55 230 2885
8
Florence's parks and gardens
Beautiful palace grounds to wander through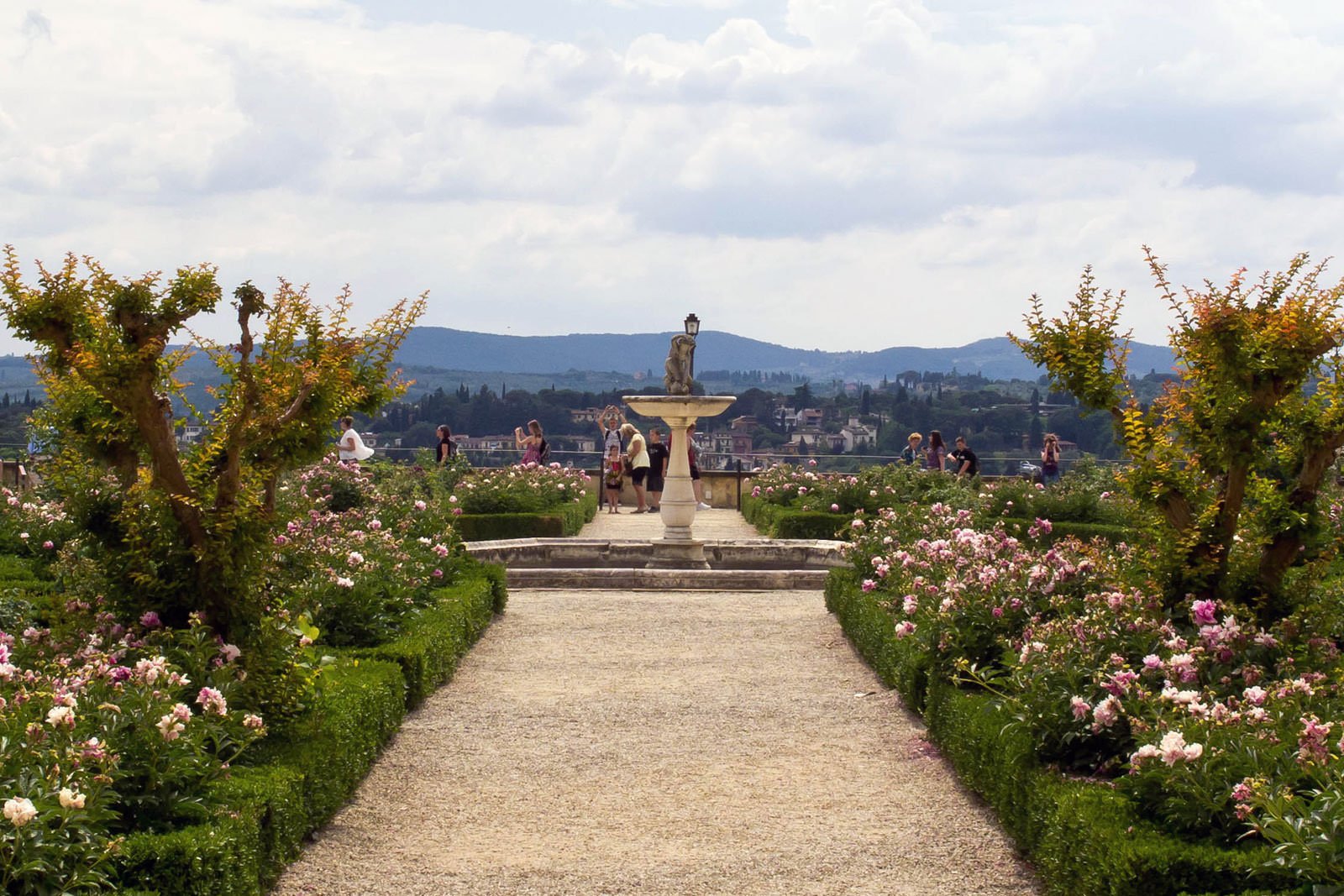 Florence has a collection of some of Italy's most beautiful parks and gardens, most of which are free to enjoy. One the most famous is the Boboli Gardens, which are superbly manicured and dotted with a collection of 16th-century sculptures and Roman antiquities throughout.
From Piazza Vittorio Veneto, you can enter Florence's largest park, Parco delle Cascine, which offers green meadows and scenic boulevards to enjoy by the Arno. Other Florentine gardens you can visit include the Giardino dell'Orticultura and Giardino delle Rose, where you can simply sit on lawns and take in the views.
photo by Ed Webster (CC BY 2.0) modified
9
The Medici Villas
A UNESCO World Heritage site in Florence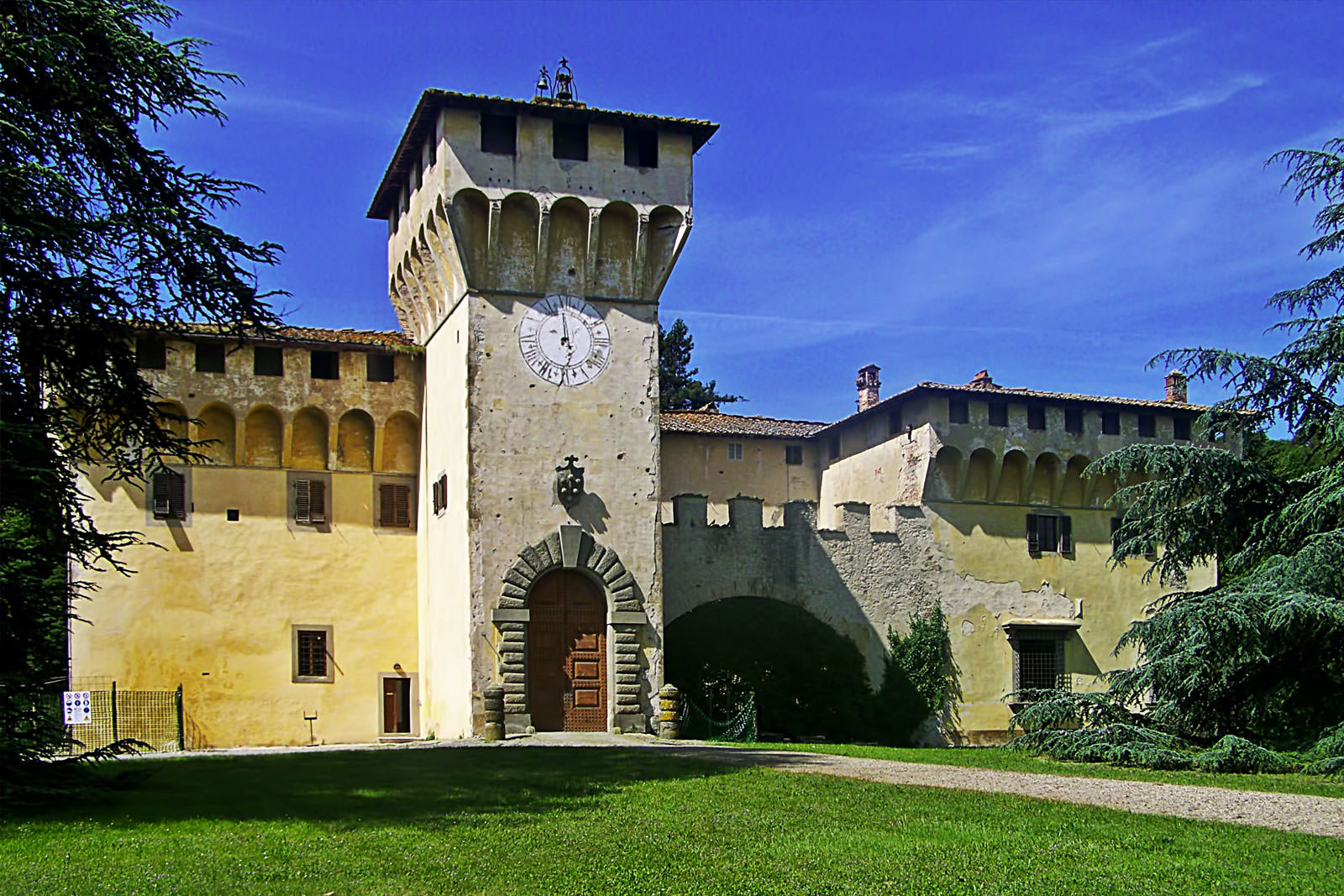 A legacy of the famous Medici family, who ruled Florence throughout the Renaissance, this collection of 15th-century villas and gardens offers scenic sightseeing stops around the Tuscan countryside.
The Medici family were known for their patronage of the arts and humanism, and the construction of these villas reflects this as they are built in perfect harmony with the natural landscape. Among them, there's Villa di Castello on a hill outside Florence and Villa La Petraia, whose magnificent gardens alone are worth the visit. All are free.
Location: Via della Petraia, 40, 50141 Castello, Florence, Italy
Open: Daily from 8.30 am to 3.30 pm
Phone: +39 055 452 691
photo by Massimilianogalardi (CC BY-SA 3.0) modified
10
The Oblate Library
Historical library with high-tech multimedia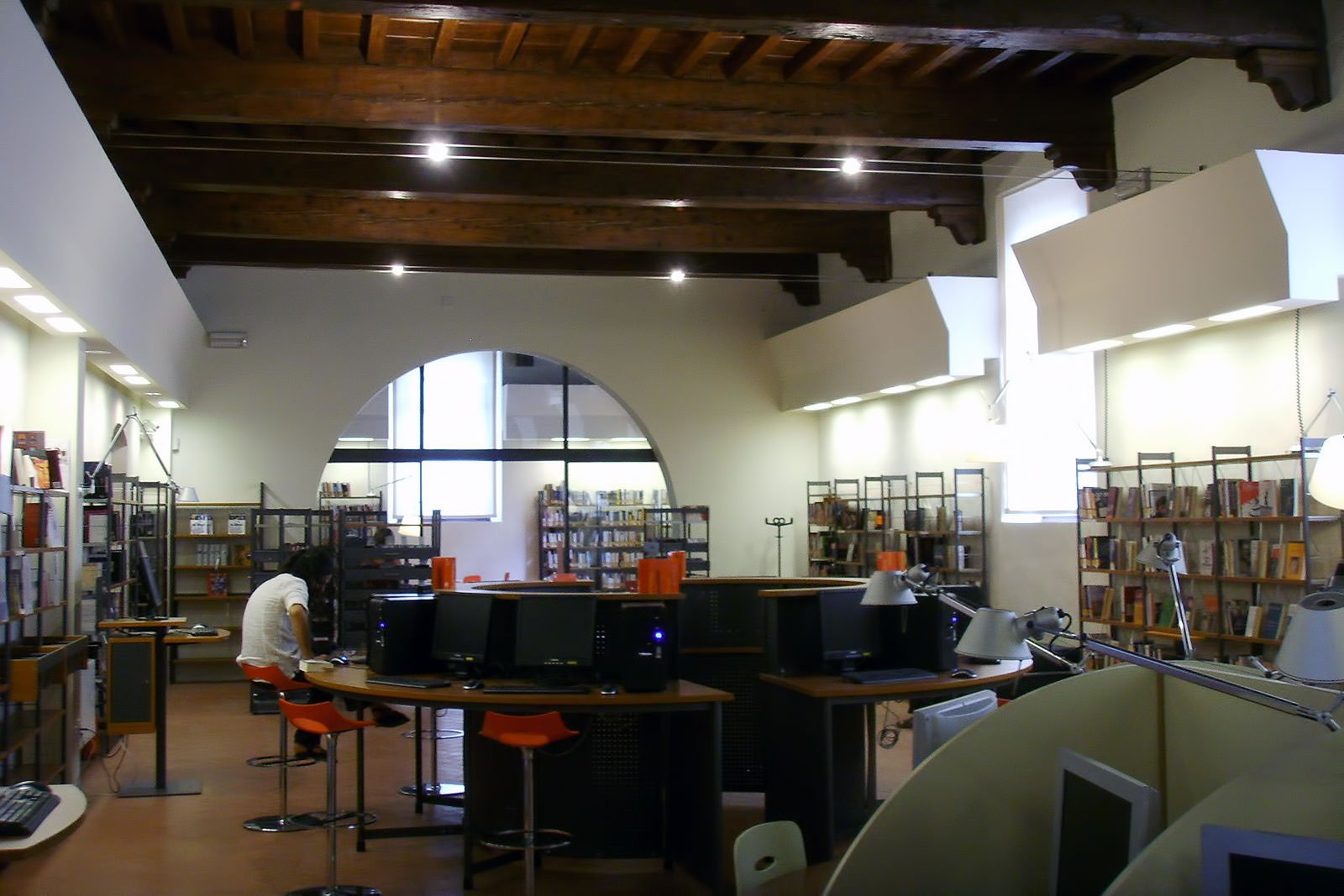 A visit to this public library is totally free, and even if you're not going for the books, there are some parts of it that are worth checking out. Past its spacious cloister, there are reading rooms containing impressive rows of bookshelves, with most books covering local history.
The second floor features a more modern collection, with reading rooms equipped with computers and other multimedia equipment. Head to the top floor and you'll find a beautiful outdoor study, with the Duomo on the horizon.
Location: Via dell' Oriuolo, 24, 50122 Florence, Italy
Open: Tuesday – Friday from 9 am to 11.45 pm, Mondays from 2 pm to 10 pm, Saturdays from 10 am to 11.45 pm (closed on Sundays)
Phone: +39 055 261 6512