10 Best Things to Do for Couples in Rome
Rome's Most Romantic Places
Rome has no shortage of romantic places, often based around its rich collection of historical landmarks and charming piazzas. Quaint, cobblestoned streets connect them all while also offering romantic walks throughout the city. Straddling the Tiber, ancient stone bridges like the Ponte Sisto connect the two halves of Rome, and crossings can be truly magical at sunset.
Here we've gathered some of Rome's most romantic places, some of which also happen to be among the major landmarks that are simply not to be missed on any visit. From intimate strolls through the lush gardens at Villa Borghese, to enjoying a classical ballet or dining with a view, you can plan your romantic visit with these best things to do for couples in Rome.
1
Toss coins together at Trevi Fountain
A must, especially if you're romantically superstitious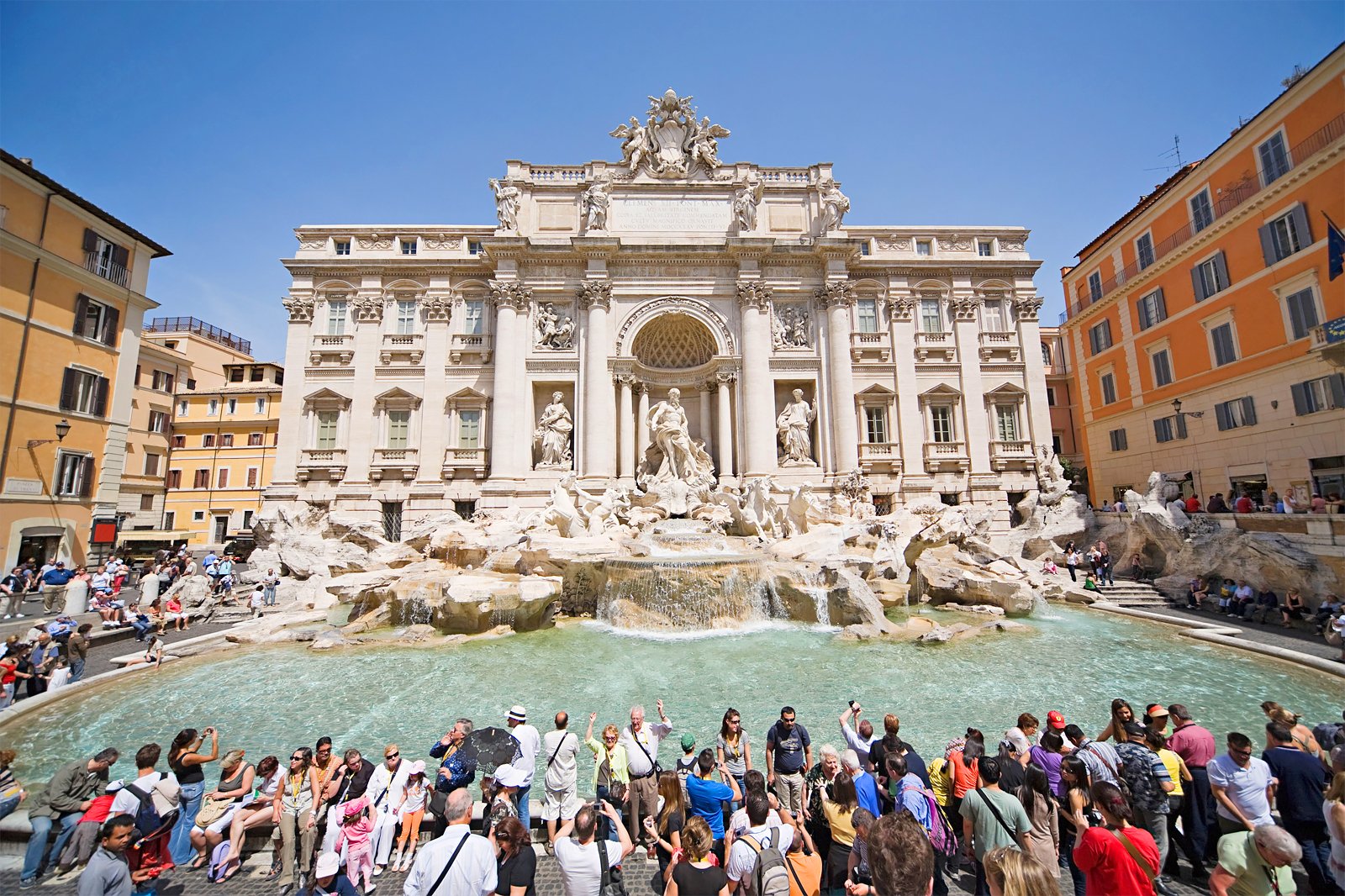 Many couples visiting Rome put a stop at the city's largest fountain on their list. Flipping coins into the water from over your shoulder supposedly promises you a return visit to the Eternal City. If you're a hopeful couple and really into the longstanding tradition, try throwing in a third coin, as it's said to help lead the way to marriage. All in all, a visit to the massive thundering water feature with its ornate sculptures of Roman gods, tritons, and horses is not to be missed.
Location: Piazza di Trevi, 00187 Rome, Italy
2
Cross the Ponte Sisto
Dreamy walks on a Roman bridge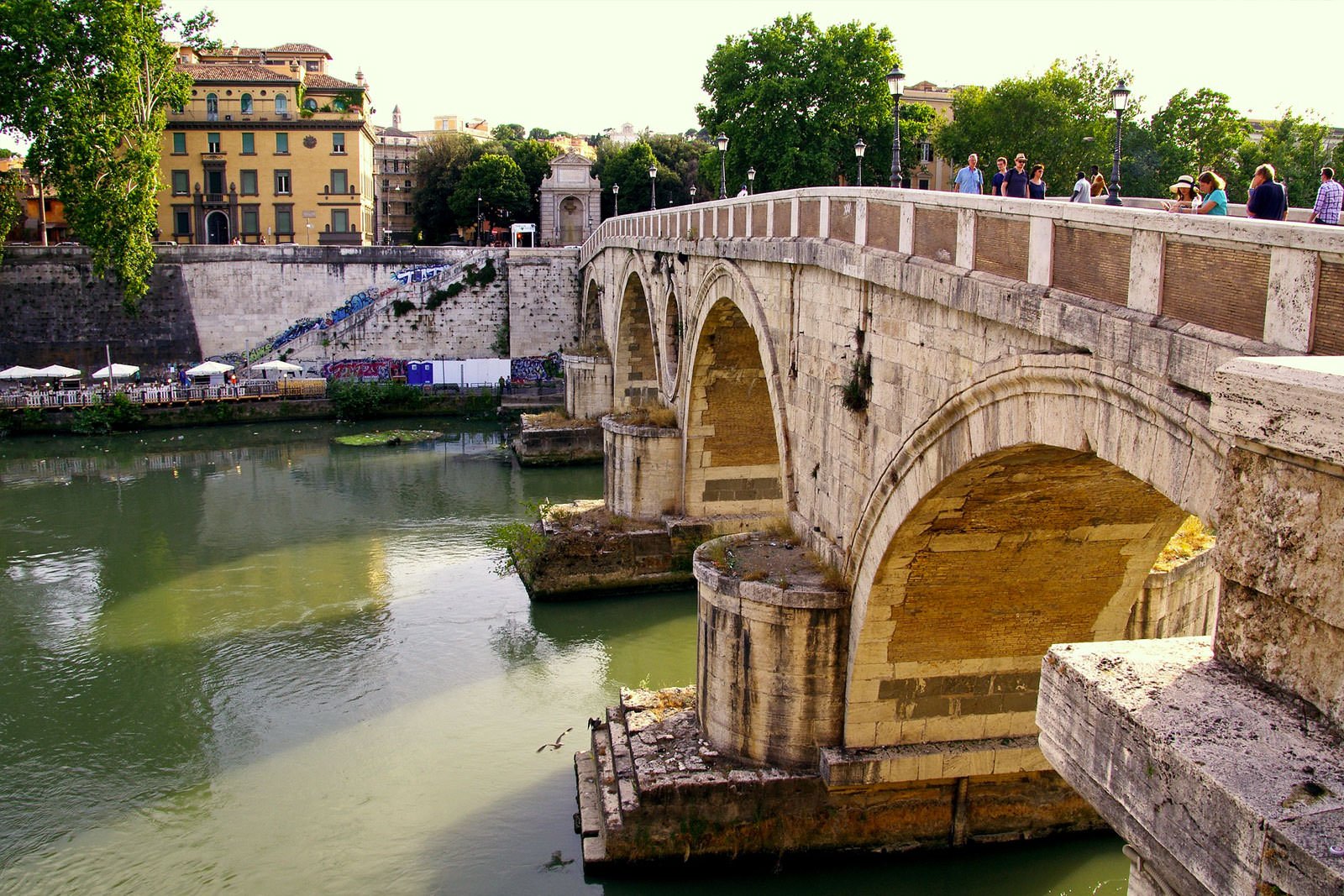 Picturesque alleyways and lovely, cobblestoned roads lead you past the Campo de' Fiori market to Ponte Sisto, one of Rome's delightful stone bridges straddling the Tiber. By day, Ponte Sisto offers amazing views of the Vatican on the skyline. From this centuries-old bridge, you can also make out some of the other bridges further along the river. It gives you a good view of the charming neighbourhood of Trastevere. However, it's most atmospheric and romantic at dusk. Across the bridge, you can discover mini piazzas surrounded by neo-classical buildings.
Location: Piazza Trilussa, 00153 Rome, Italy
3
Ride a carriage through Rome
A romantic ride through the city centre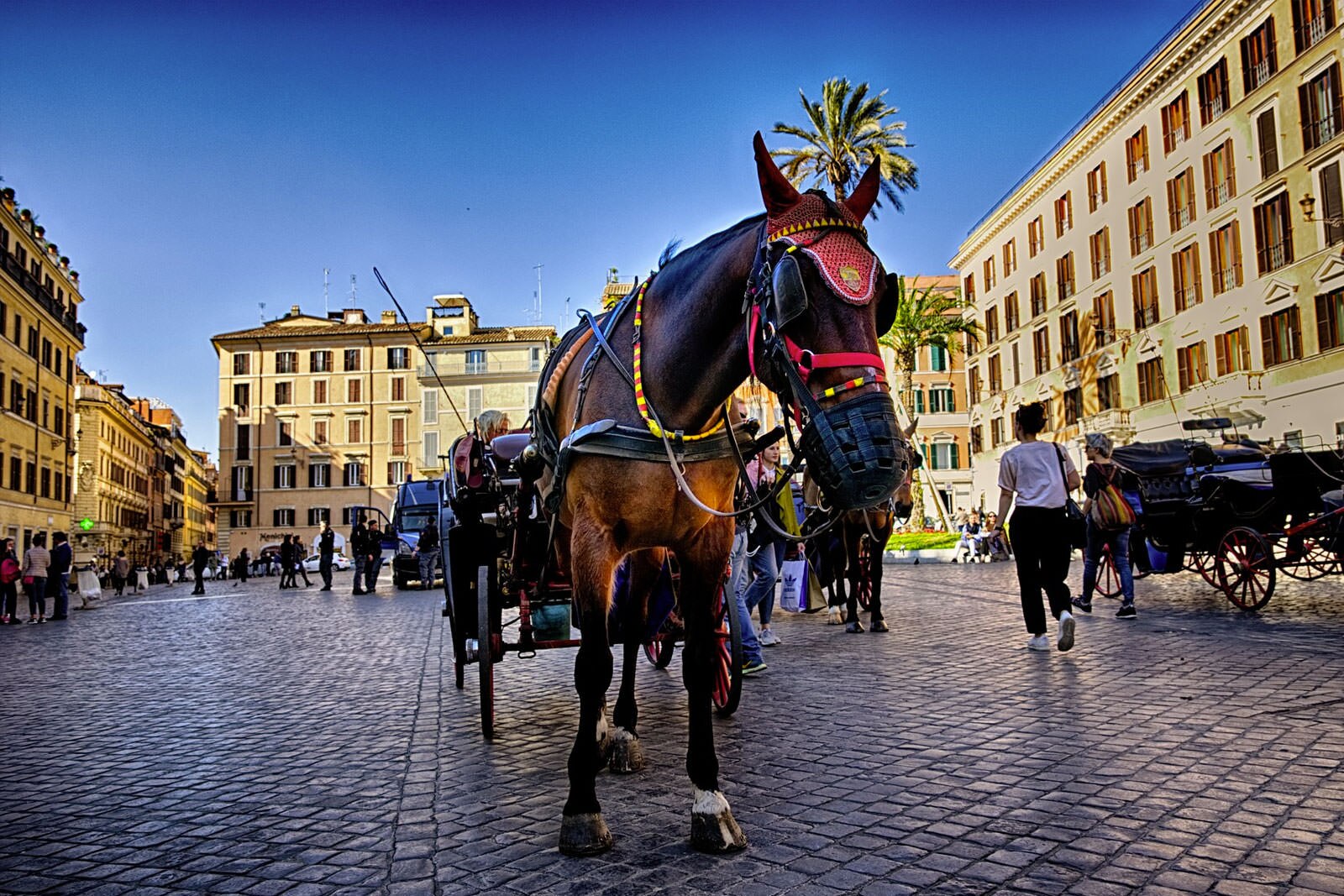 This is a unique way to discover the beauty of Rome and its majestic landmarks. A traditional horse-drawn carriage takes you around at a steady pace, and can help you relive the scenes of ancient times when it was the primary mode of transport. Stylised carriages are often fitted with comfortable leather seats that are perfectly sized for couples, and with a wide umbrella for shade. The sights of Rome's landmarks can become ever so memorable when accompanied by the sound of hooves along Rome's cobblestoned streets.
4
Cruise along the Tiber
Sightseeing in Rome from a different perspective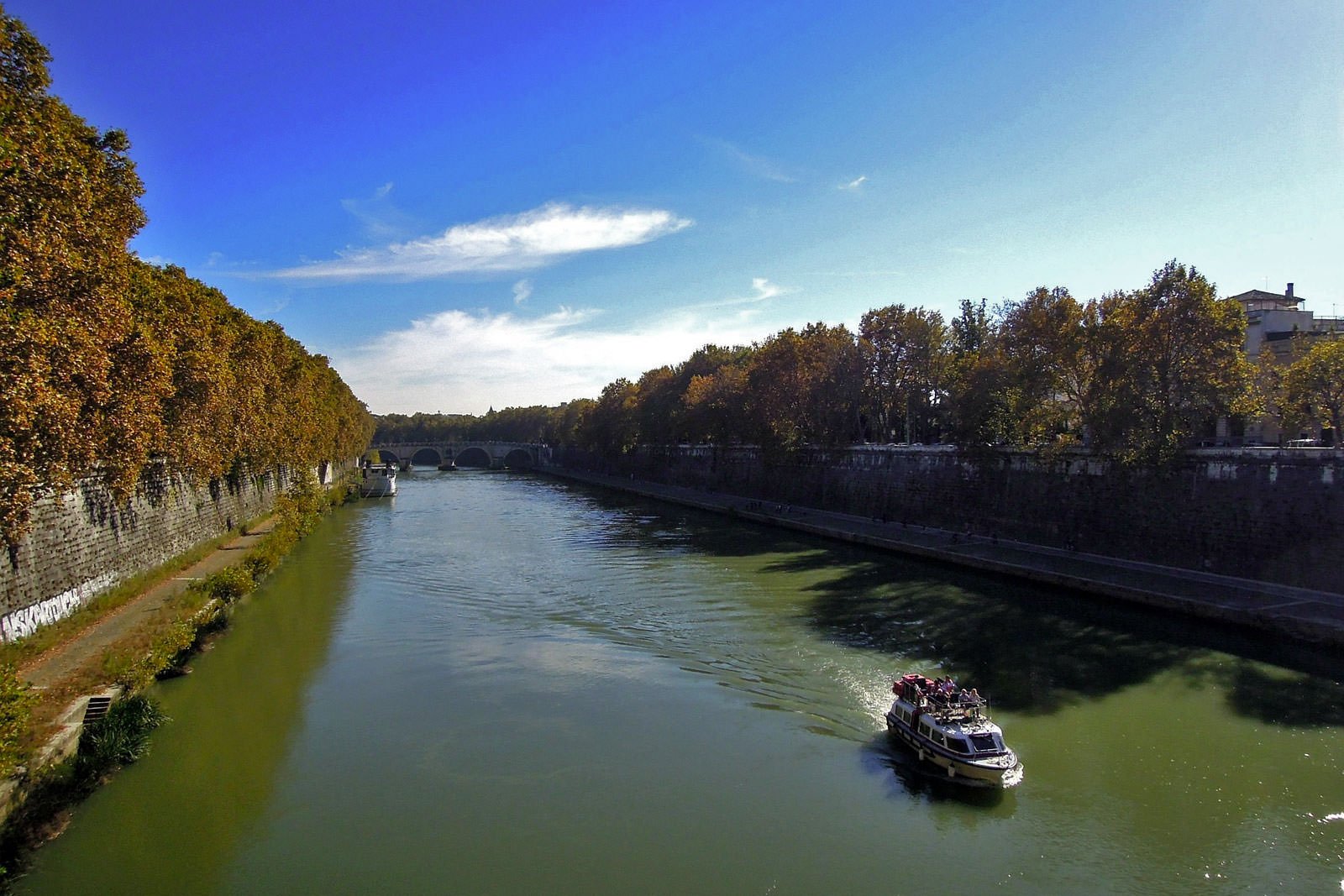 This is one of the favourite sightseeing options in Rome, where passenger boats cruise steadily along the Tiber. You can get a different angle of the ancient Roman bridges along the river, including the landmark Ponte Sisto. There are even occasional sightings of river birds along the way. A river cruise at sunset can be magical, with the silhouette of the giant dome of St. Peter's Basilica on the city skyline. Boats depart at least every 30 minutes at each pier, with tickets from around €18.
5
Tour the Vatican Museums
A massive gallery of Renaissance masterpieces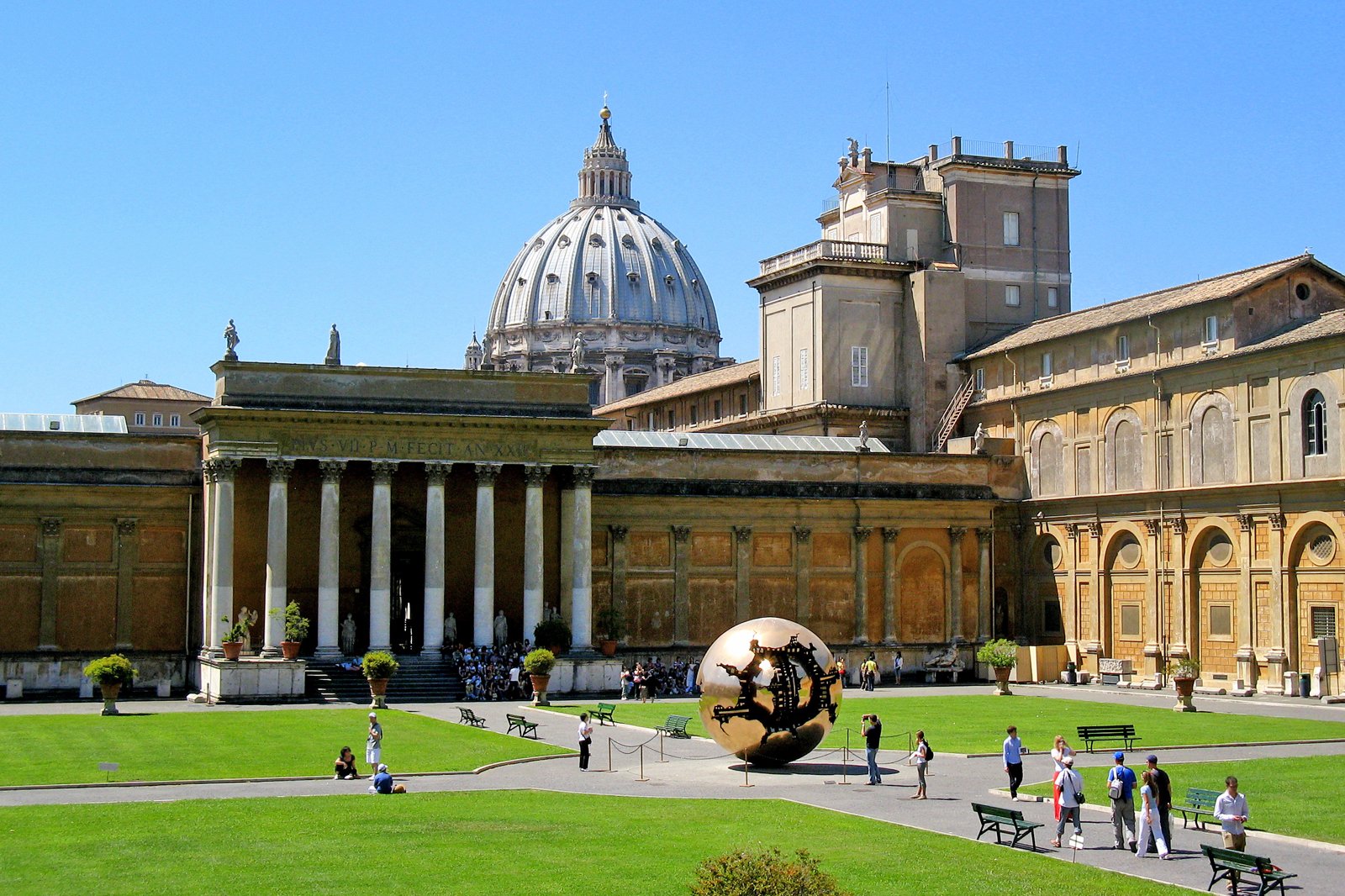 Deepen your love of arts on an immersive tour of one of the world's largest museums. You can get pleasantly lost in its 50 galleries, where some of the most significant artworks of maestros such as Da Vinci, Raphael, and Bellini, are on display. Tours end with a walk down the famous Bramante 'double helix' staircase at Pio Clementino Museum. You can then proceed to the Sistine Chapel, which houses Michelangelo's most beautiful 16th-century ceiling frescos, most notably The Creation of Adam.
Location: Viale Vaticano, 00165 Rome, Italy
Open: Monday – Saturday from 9 am to 4 pm (closed on Sunday)
Phone: +39 06 6988 4676
photo by HarshLight (CC BY 2.0) modified
6
Find romance at Villa Borghese
Stroll through charming landscaped gardens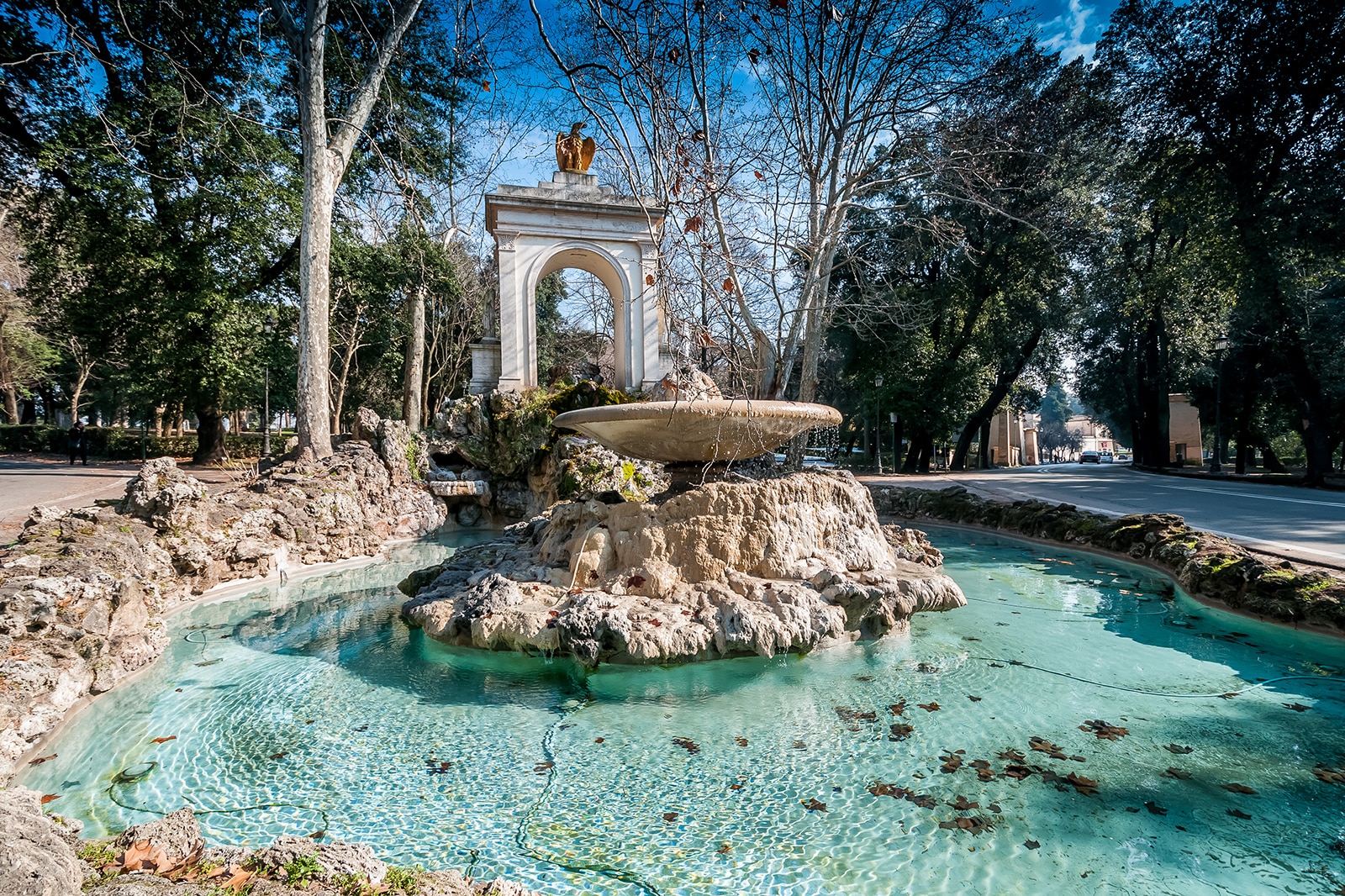 As Rome's vibrant green space, the gardens at Villa Borghese provide a quiet and intimate escape, away from the rushing traffic of the city hub. Pathways wind throughout the park, allowing for romantic walks with plenty of tree-shaded spots to pause and take in the views. Small spaces where couples can huddle among blooming flowers can also be perfect for proposals. Lovebirds often head up to the hilltop Pincio Gardens, where a viewpoint balcony overlooks Piazza del Popolo.
Location: Piazzale Napoleone I, 00197 Rome, Italy
7
Enjoy the views at Aventine Hill
Rome's most unique vista, through a keyhole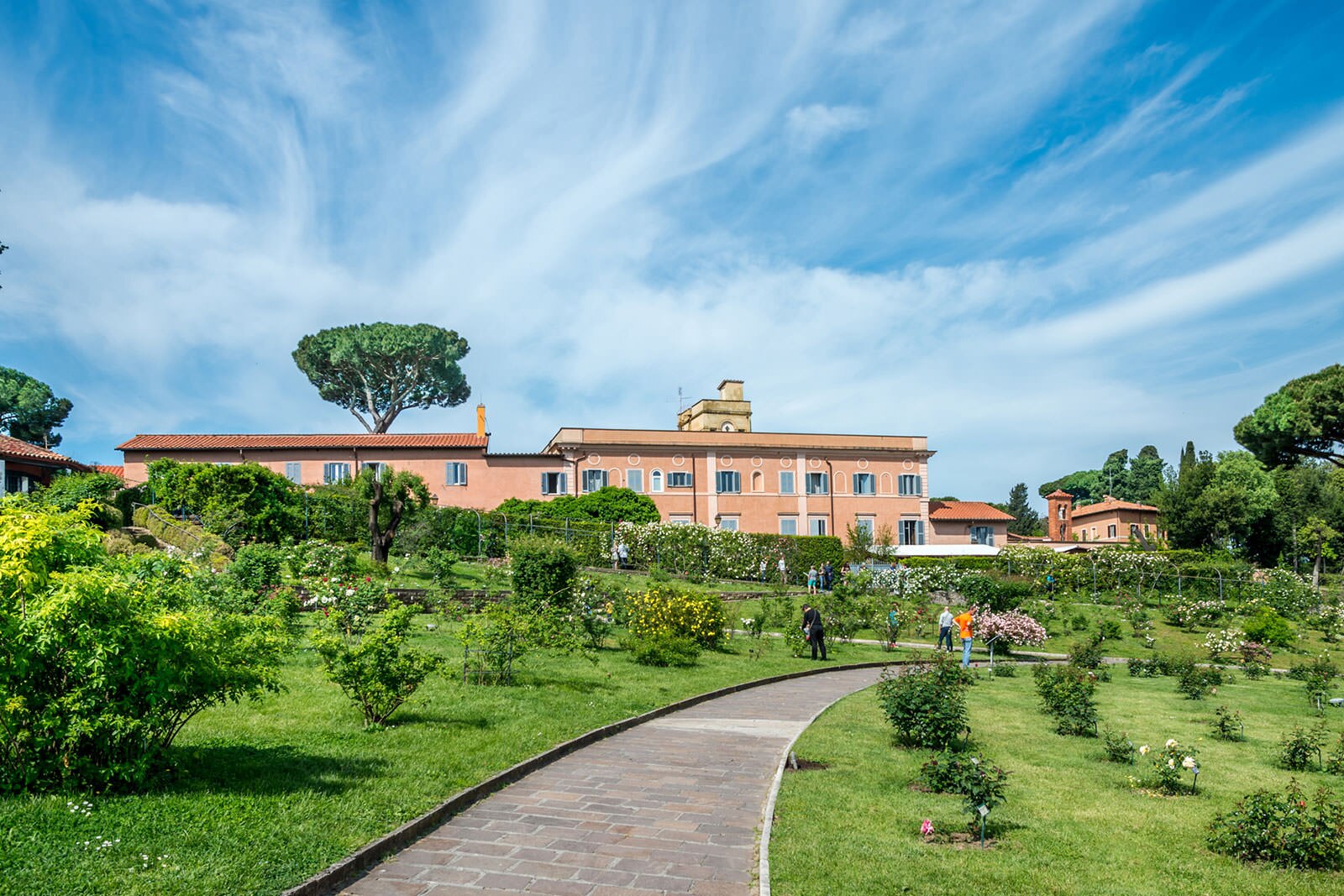 As one of Rome's seven famous hills, Aventine has a piazza honouring the Knights of Malta. It's a quiet neighbourhood filled with groves, gardens and ruins, which is great for couples. Find a big green door here, take a peep through its keyhole and enjoy the famous vista that perfectly puts St. Peter's majestic dome in a unique frame. From here, you can further explore the traditional neighbourhood of Testaccio, down the hill southwest of Aventine. Enjoy the lively atmosphere at Testaccio's market, which features fresh Italian produce, including fruits and flowers.
Location: Aventine Hill, 00153 Rome, Italy
8
Watch an opera at Teatro dell'Opera
Splendid opera house in the heart of Rome
This beautiful opera house regularly stages lavish classical opera and ballet productions, as well as modern music concerts. Not only does this 19th-century theatre feature great acoustics, its auditorium's interiors are splendidly furnished with gilded accents and classic maroon draperies. A large chandelier hangs from its central dome ceiling, illuminating Renaissance frescoes. Teatro dell'Opera is not as large as most other Italian opera houses, giving it an intimate atmosphere. All seats in its boxes on four levels provide a good view of the stage.
Location: 7 Piazza Beniamino Gigli, 00184 Rome, Italy
Open: Tuesday – Saturday from 9 am to 5 pm, Sundays from 9 am to 1.30 pm (showtimes vary)
Phone: +39 06 481601
photo by Carlo Dani (CC BY-SA 4.0) modified
9
Explore the Trastevere
Rome's charming, cobblestoned neighbourhood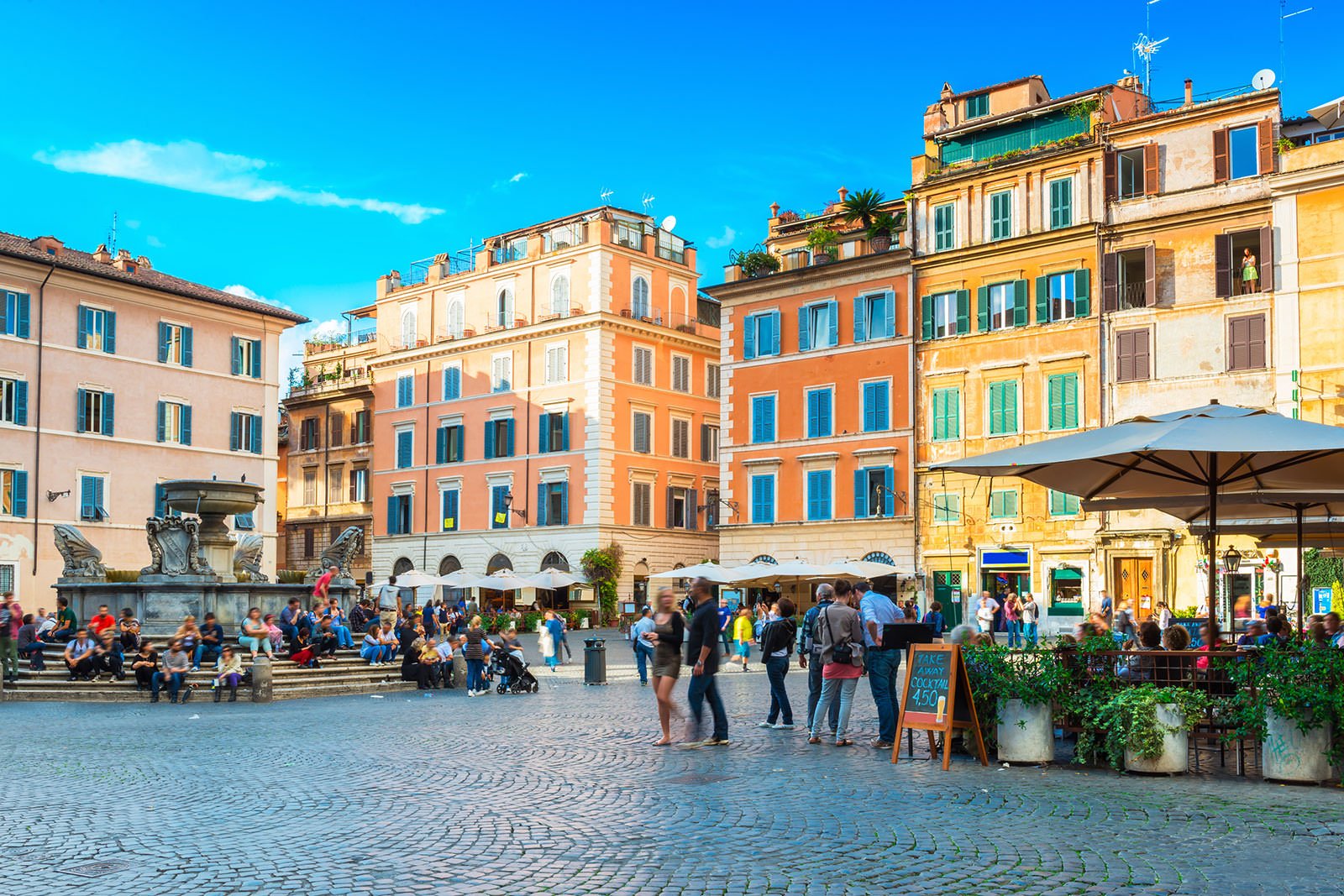 Rome offers plenty of romantic walks, and this lovely, cobblestoned neighbourhood on the Tiber's western riverbank can be truly atmospheric for couples. You can explore the Trastevere after crossing the Ponte Sisto bridge from the Campo de' Fiori market. Charming narrow streets and alleyways between tall Renaissance buildings are lined with quaint bars and cafés. They lead you to small piazzas such as the Piazza di Santa Maria, with its centrepiece fountain before the Basilica of Our Lady in Trastevere.
Location: Piazza Trilussa, 00153 Rome, Italy
10
Enjoy a rooftop candlelit dinner
Dine with high views over the Eternal City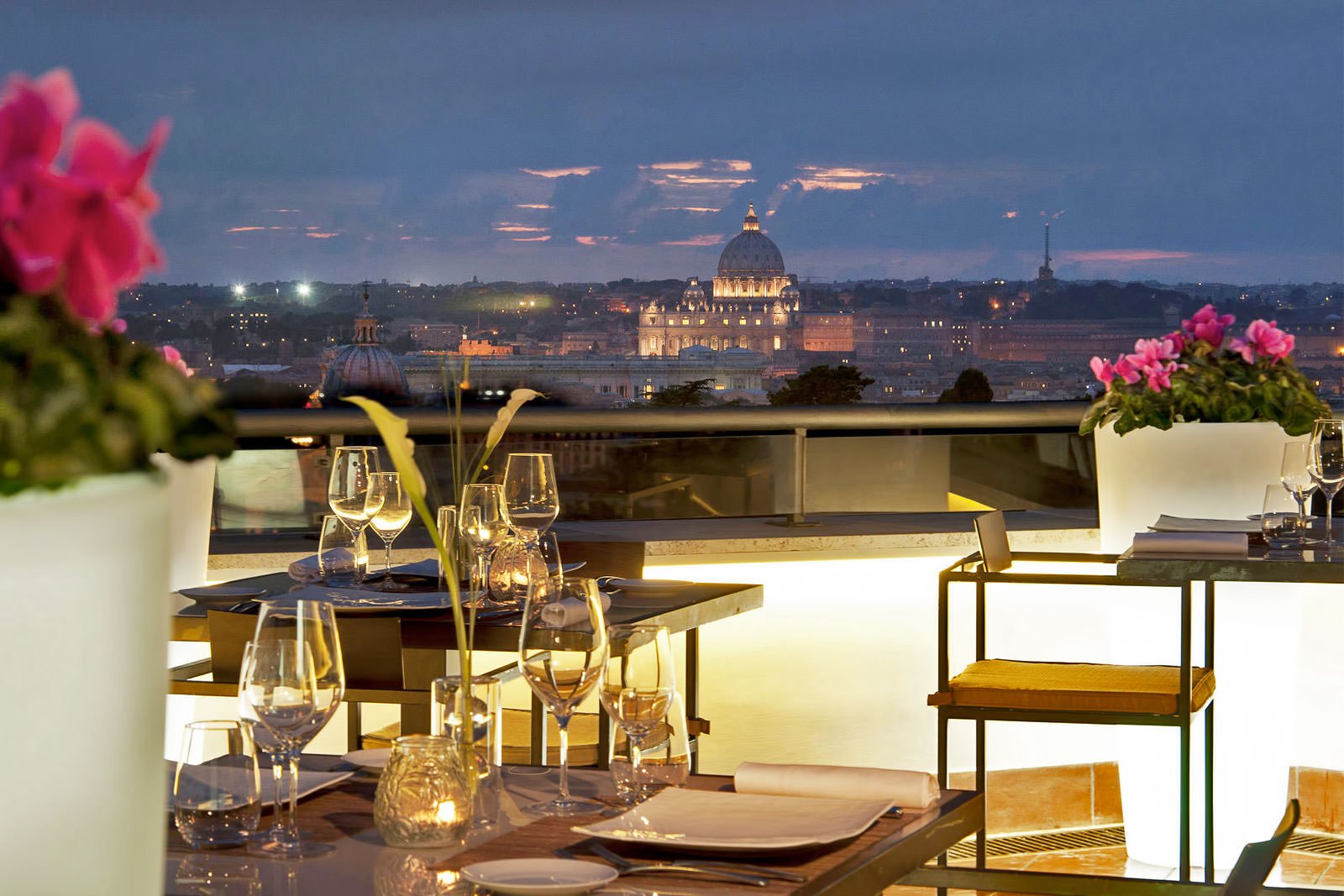 In Rome, you can expect a good combination of romantic settings, great food and fantastic cocktails, topped by amazing views. There are rooftop bars in plenty of luxury hotels, as well as first-class standalone restaurants. Among the favourites are La Terrasse Cuisine & Lounge on the top floor of Sofitel Villa Borghese, which offers a cityscape with the Vatican in full panorama. The Aroma Luxury Restaurant is also worth checking out, and offers fine balcony dining with views to the Colosseum.
Back to top