One Nation Paris is a vast indoor outlet mall with dozens of the biggest-name vendors offering great deals on just about anything you want, from clothes to kitsch. It's all just 30 minutes west of the Paris city centre. Here, you can find a selection of the hottest couture and upscale brands as well as the best in casual trends. You can find deals on sportswear, home furnishings, jewellery and even electronics.
The mall is open all year long and offers a bright, open, airy space with skylights that allow plenty of natural light. It's a new, modern and fun place to get your shopping done.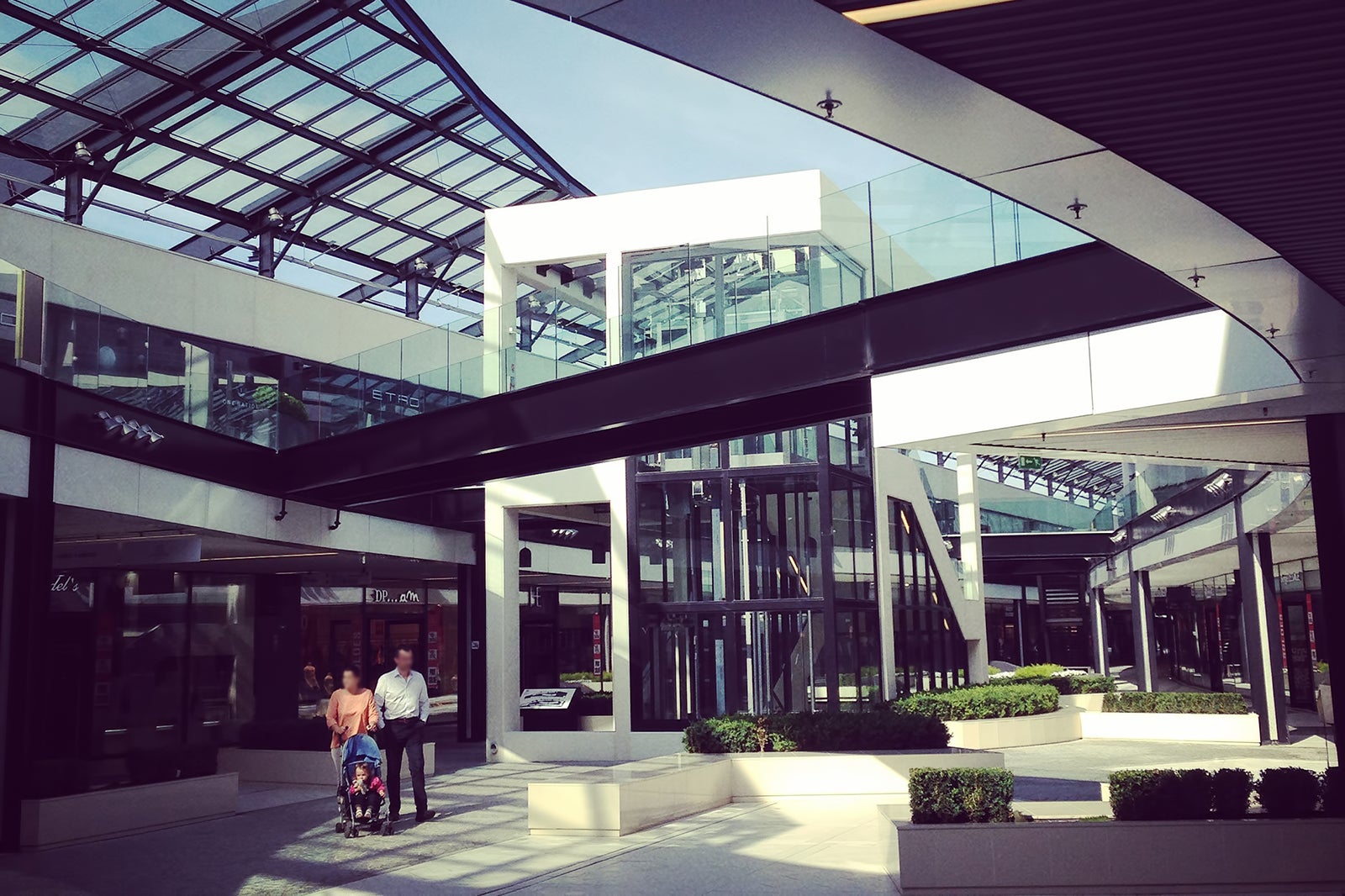 Highlights of One Nation Paris
One Nation Paris is among the newer outlet shopping malls in the city, and as such, it offers the most modern facilities and updated surroundings. Here, you can find brands ranging from Zadig & Voltaire and Armani to Levi's, Guess, The Kooples and many others.
If you're looking to grab a bite, the mall prides itself on its selection of outstanding choices, with many quality eateries in the mall's food court areas. Most are takeaway food, but you're sure to find something to satisfy. Discounts range from retail price to 30% and deeper, especially during peak sale times in the summer.
Good to know about One Nation Paris
One Nation Paris is accessible by car, bus or train, and the outlets even offer a daily shuttle service from the Eiffel Tower to Versailles Palace, then to the outlets and back. For those who drive, free parking is available in the car park with 1,250 spaces and charging ports for electric vehicles.
Most of the areas in the mall are flat and should be accessible by those with mobility issues, but contact the mall regarding any special needs you have. While service animals may be permitted, dogs are generally not allowed in the mall, even if on a leash.
One Nation Paris
Location: 1 rue du Président Kennedy, 78340 Les Clayes-sous-Bois, France
Open: Sunday–Friday from 11 am to 8 pm, Saturday from 10 am to 8 pm
Phone: +33 (0)1 72 87 90 11
Back to top