Museum of Architecture and Heritage
Revisit French Architectural Trends Dating From the 12th Century
The Museum of Architecture and Heritage (Cité de l'architecture et du patrimoine) in Paris is a testament to the rich and vast cultural history of the French people. Across its 3 floors, the museum showcases some of France's artistic, architectural and cultural achievements throughout the centuries.
The museum offers a great learning experience as the exhibits are put on display chronologically. So, as you peruse the rooms one by one, you move from one time period to another, and are bound to notice the slight variations and changes that take place in architectural design over time.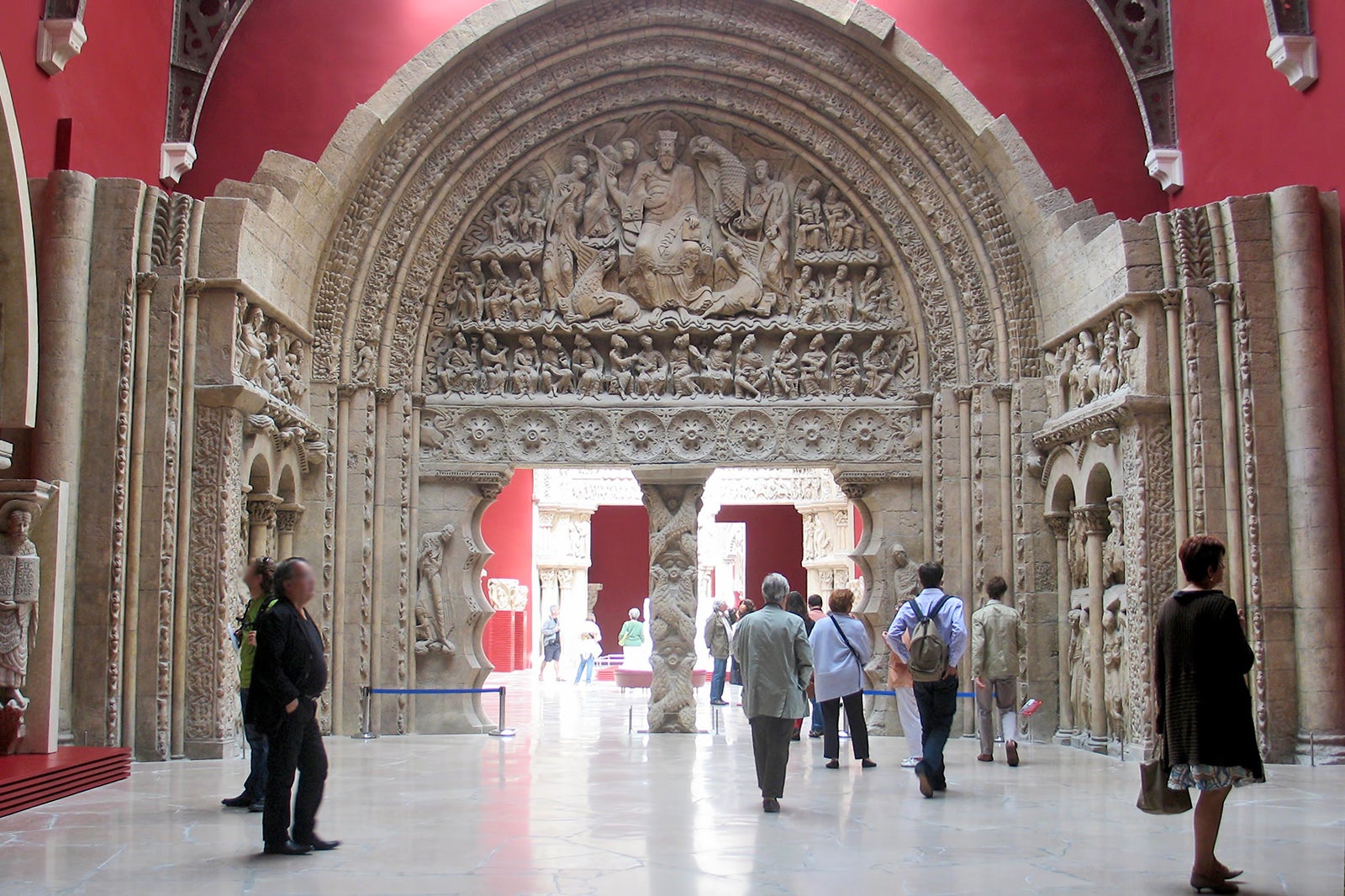 Museum of Architecture and Heritage highlights
The museum is truly one-of-a-kind. It brilliantly showcases the advance of French architecture through elaborate reconstructions of the kind of design that was prevalent for a particular time in history. These designs were expressions of religious ideas, political structures or civil monuments of the time.
It is easy to get lost in the grandeur that occupies this space. The first floor is mainly dedicated to religion's influence on French architecture, especially during the middle ages. The last floor, on the other hand, displays the cultural evolution of French society and displays the more modern and contemporary developments in French architecture.
Things to know about the Museum of Architecture and Heritage
The museum offers a nice summary of the many centuries of French architectural history. However, it does not display revolutionary steps in the field which were considered failures. Make sure to visit each of its 3 galleries on your tour—Galerie des Moulage, Galerie des Peintures Murales et des Vitraux and Galerie Moderne et Contemporaine.
Nevertheless, the museum is a must-see location to visit. It contains various murals and stained glass artwork that was so popular during the Church's dominance in French society. So if you're even remotely interested in beauty and aesthetics, then you cannot afford to not visit this Museum.
Museum of Architecture and Heritage
Location: 1 Place du Trocadéro et du 11 Novembre, 75116 Paris, France
Open: Monday–Sunday from 11 am to 8 pm (closed on Tuesdays)
Phone: +33 (0)1 58 51 52 00
Back to top