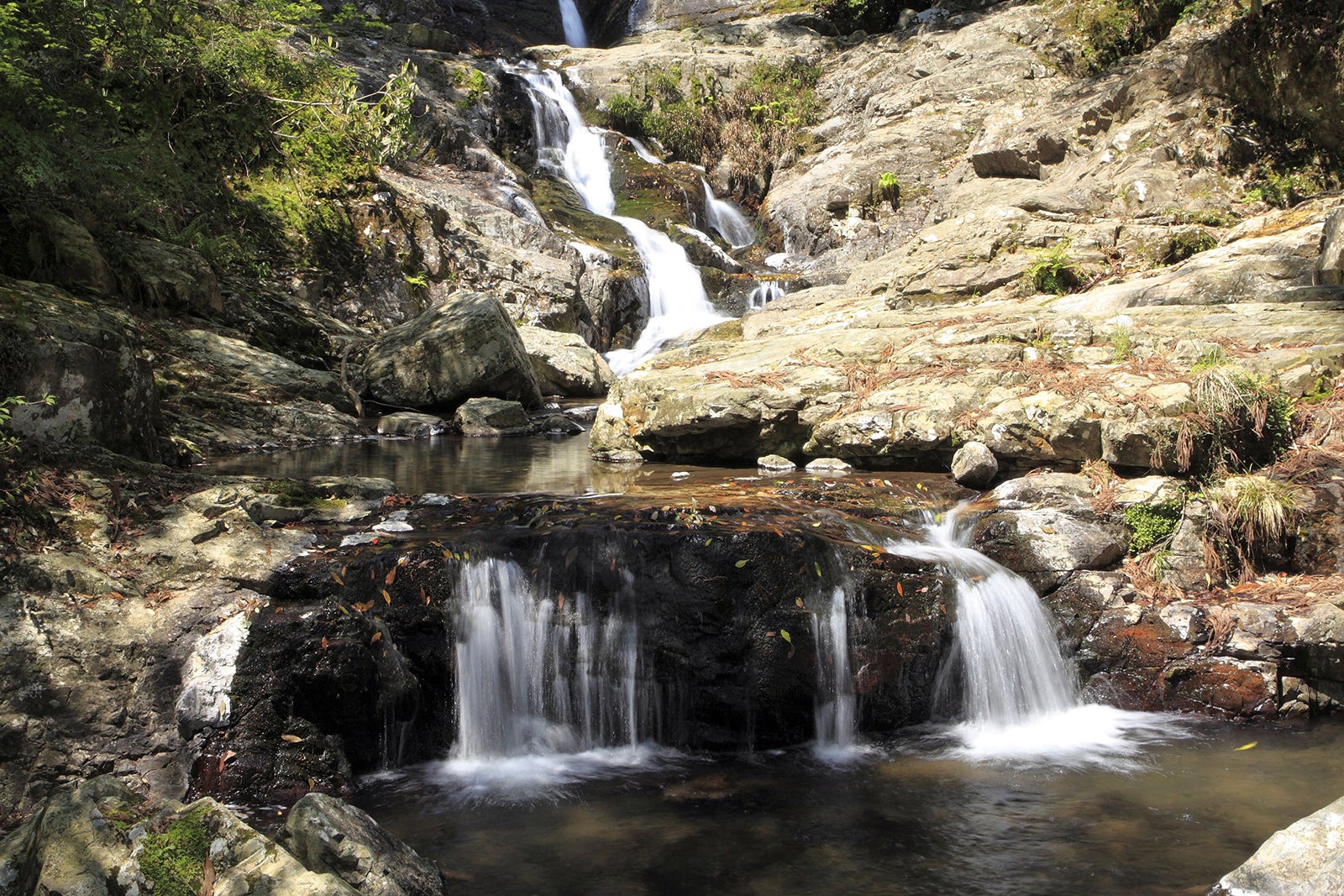 Saracen Bay Waterfall in Koh Rong Samloem is a spectacular waterfall at the northern end of the namesake bay, near the main pier. The pool at the bottom of the waterfall is perfect for cooling off on a scorching Cambodian day. Pick up a cold refreshing beer from the bar and restaurant nearby while taking in the tranquil scenery.
Indulge in the delights of Khmer cuisine with a selection of different curries and platters of appetisers. In the middle of peak season, the waterfalls tend to dry up so it's best to choose your dates outside this time if you wish to see the waterfalls in full flow.
Saracen Bay Waterfall in Koh Rong Samloem - one of the highlights of 17 Best Things to Do in Koh Rong and 4 Best Places to Go Shopping in Koh Rong (Read all about Koh Rong here)
Koh Rong Samloem is very off the beaten track and is not connected to the main electricity grid. Every resort is powered by its own diesel or gasoline generator. There are few shops and no ATMs, so remember to bring enough cash.
Although the infrastructure is pretty basic, it's very beautiful with natural, untouched scenery that makes it the perfect place for a total recharge. While you visit, be sure to hike to the waterfalls. The easiest way to the waterfalls is to walk to the very north of Saracen Bay, you will find the path up to the waterfall behind a guesthouse.
Saracen Bay Waterfall in Koh Rong Samloem
Location: Saracen Bay, Koh Rong Sanloem, Cambodia
Back to top