Getting Around Lake Tahoe
Lake Tahoe Travel Information
Getting around Lake Tahoe is easy, as long as you plan wisely for your transport needs. This vast lake may be one of America's most beloved tourist destinations, but it's still remote compared to big cities. Although you'll likely need a car, there are other ways of managing to get around Lake Tahoe without one – it all depends on your specific itinerary.
Shuttles are available from nearby airports to your accommodations, and ride-sharing services operate in the area. Hotel staff know transport arrangements can sometimes be tricky for visitors, and they can provide valuable assistance during your stay. Whether you're concerned about your budget or flexibility, we got you covered for transit info around Lake Tahoe.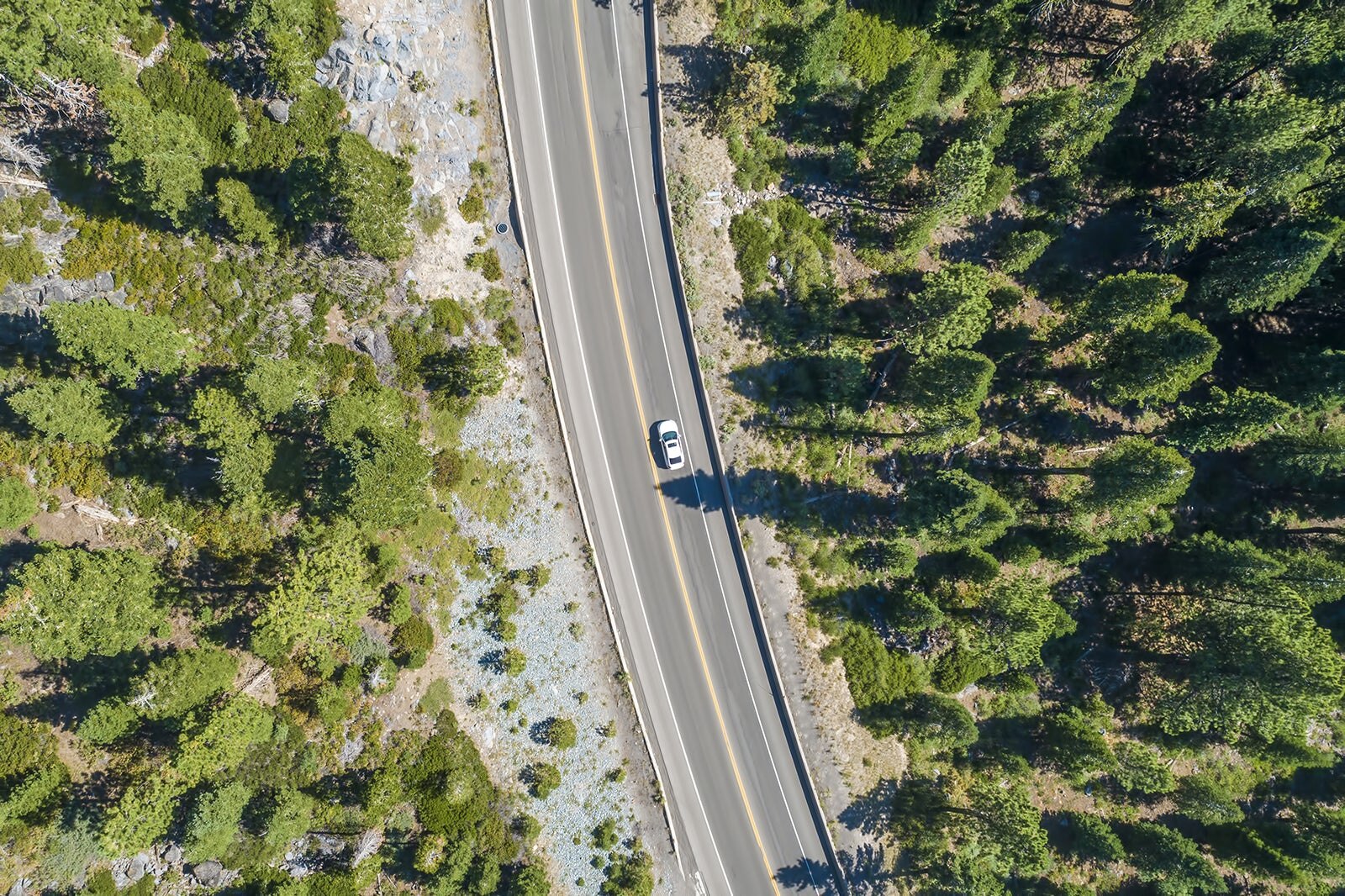 Car
Lake Tahoe has over 70 miles of shoreline, and a car gives you the most flexibility to explore. Driving a car gives you the ultimate freedom to get around the area. You can also rent a vehicle at one of the nearby airports. Reno-Tahoe International Airport is roughly a 50-minute drive from North Lake Tahoe. Sacramento International Airport is about 2 hours from North Lake Tahoe and South Lake Tahoe.
By taking Highways 28, 50, and 89, you can drive around the entire lake. Traffic can become hectic on weekends and during peak season, so wisely plan your driving schedule. If you're driving during winter, make sure to watch the forecast for potential road closures and dangerous conditions.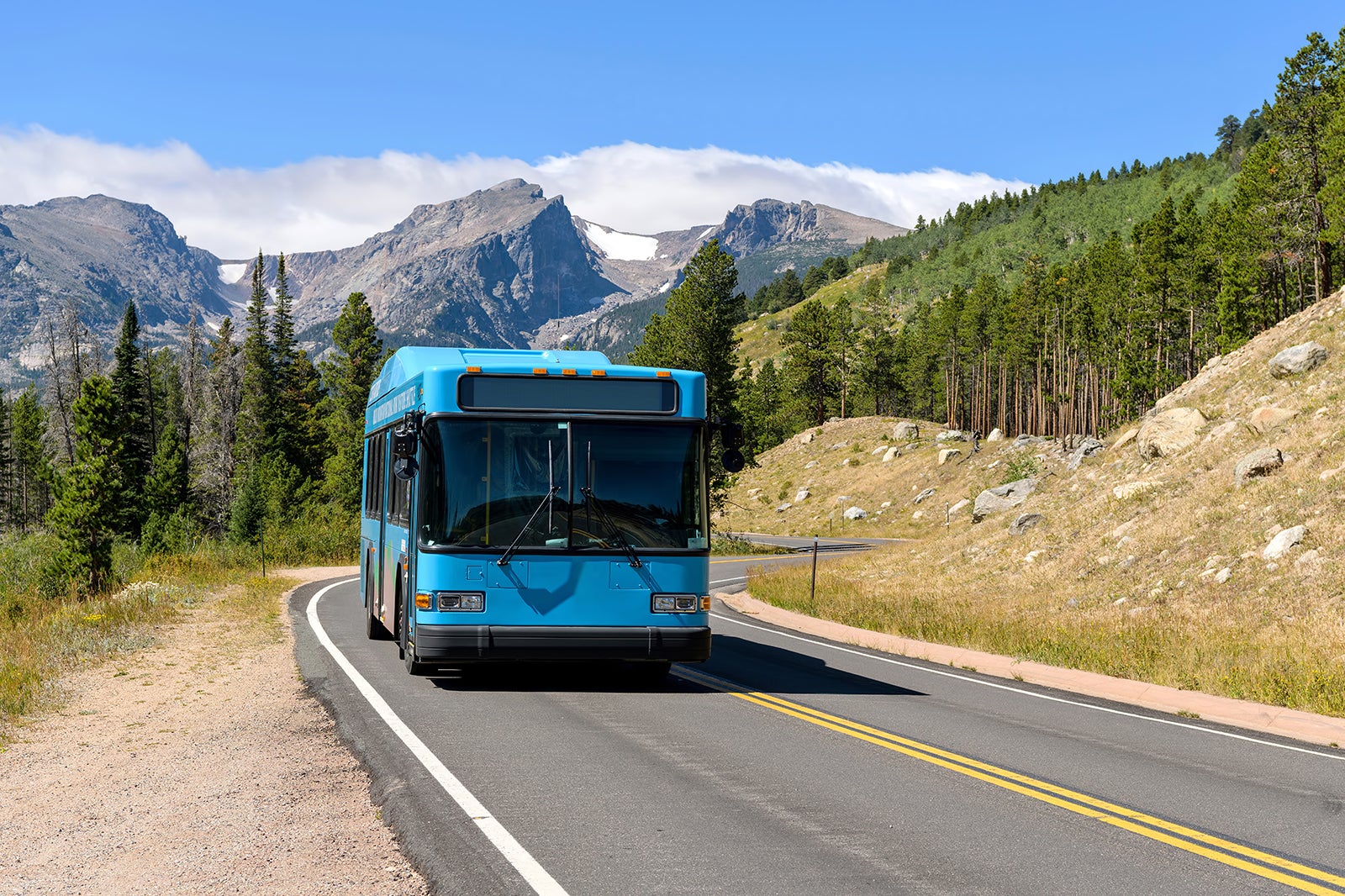 Public transit
The northern and southern shores of Lake Tahoe each have separate public transportation networks. On the south shore, the Tahoe Transportation District manages multiple bus routes that operate around South Lake Tahoe. The South Shore, Lake Express, and Valley Express routes provide convenient transport to locations in both California and Nevada. Bus service operates from Incline Village to Sand Harbor during summer, and TTD uses snow routes for wintertime. Routes run daily, with one-way fares typically costing just a few dollars.
For the north shore, use the Tahoe Truckee Area Regional Transit to reach your desired location. TART Highway 89 runs from Lake Tahoe's western shore to Truckee with stops in Squaw Valley. The TART Mainline Route operates from Tahoma to Incline Village, and TART Highway 267 connects Crystal Bay and Truckee. Each daily route offers one-way fares and a 10-Punch Pass to take your money further.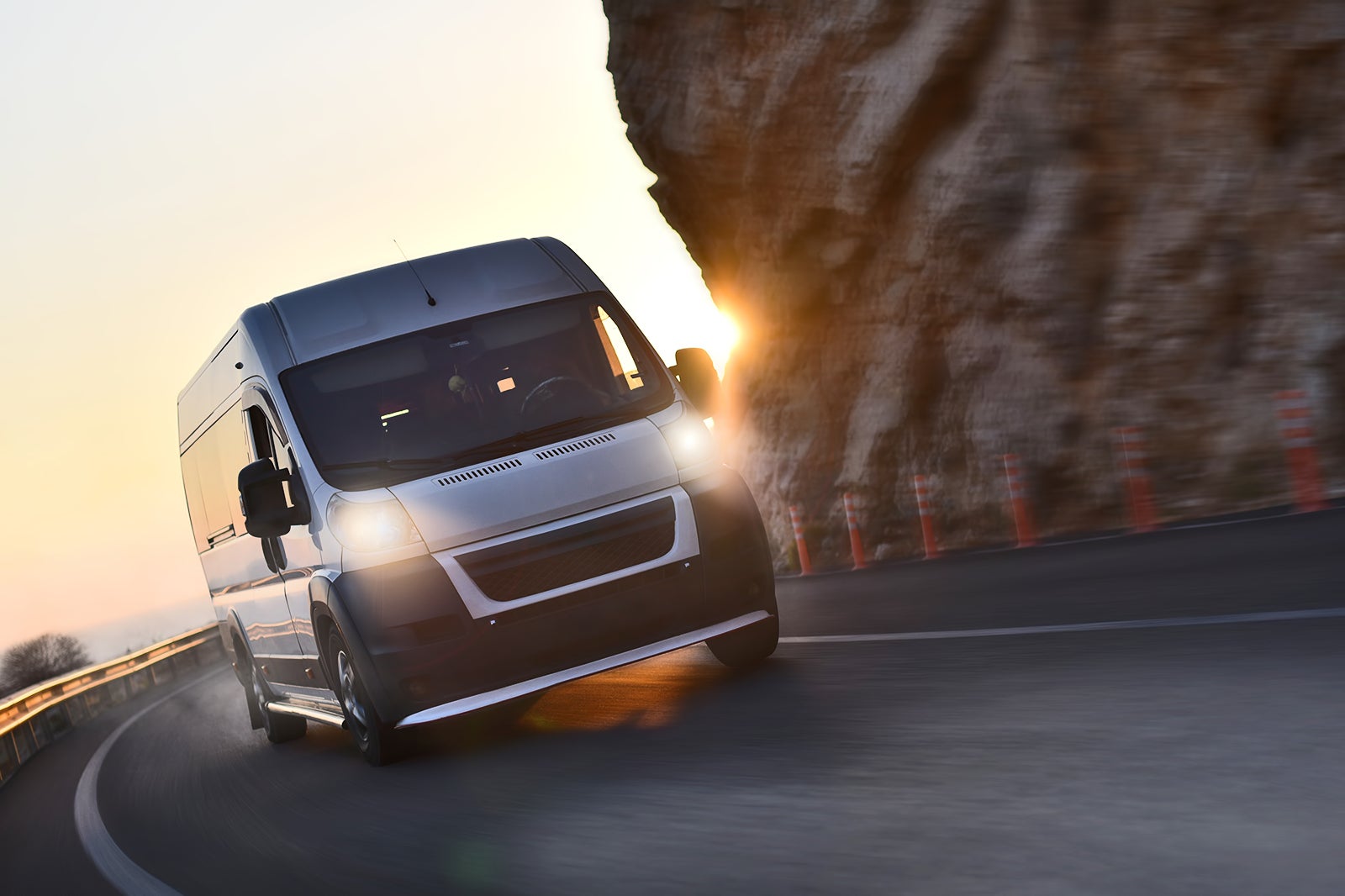 Shuttles
Traffic gets congested at Lake Tahoe during winter due to skiers and snowboarders flocking to the region. Fortunately, most ski resorts in the area offer free shuttle service to and from the slopes. Some established resorts to inquire about shuttles include Heavenly Mountain Resort, Squaw Valley/Alpine Meadows, Homewood Ski Resort, and Kirkwood Mountain Resort. South Lake Tahoe is well-connected through the shuttles, and you can access many places in town. The shuttles often connect passengers to hotels, casinos, and other destinations.
Discover Lake Tahoe is among the premier shuttle bus charters in the area and specialises in sightseeing tours. South Shore Shuttle has daily departures to many stops around South Lake Tahoe. If you need a ride from the airport, the South Tahoe Airporter connects you from the Reno airport to South Lake Tahoe. The North Lake Tahoe Express transports you from the Reno airport to the North Lake Tahoe-Truckee region.
Ride-sharing
Uber and Lyft both operate around Lake Tahoe to transport you from shuttle stops, your accommodations, and around town. If you have trouble finding a ride, you can also hail a cab to reach your destination.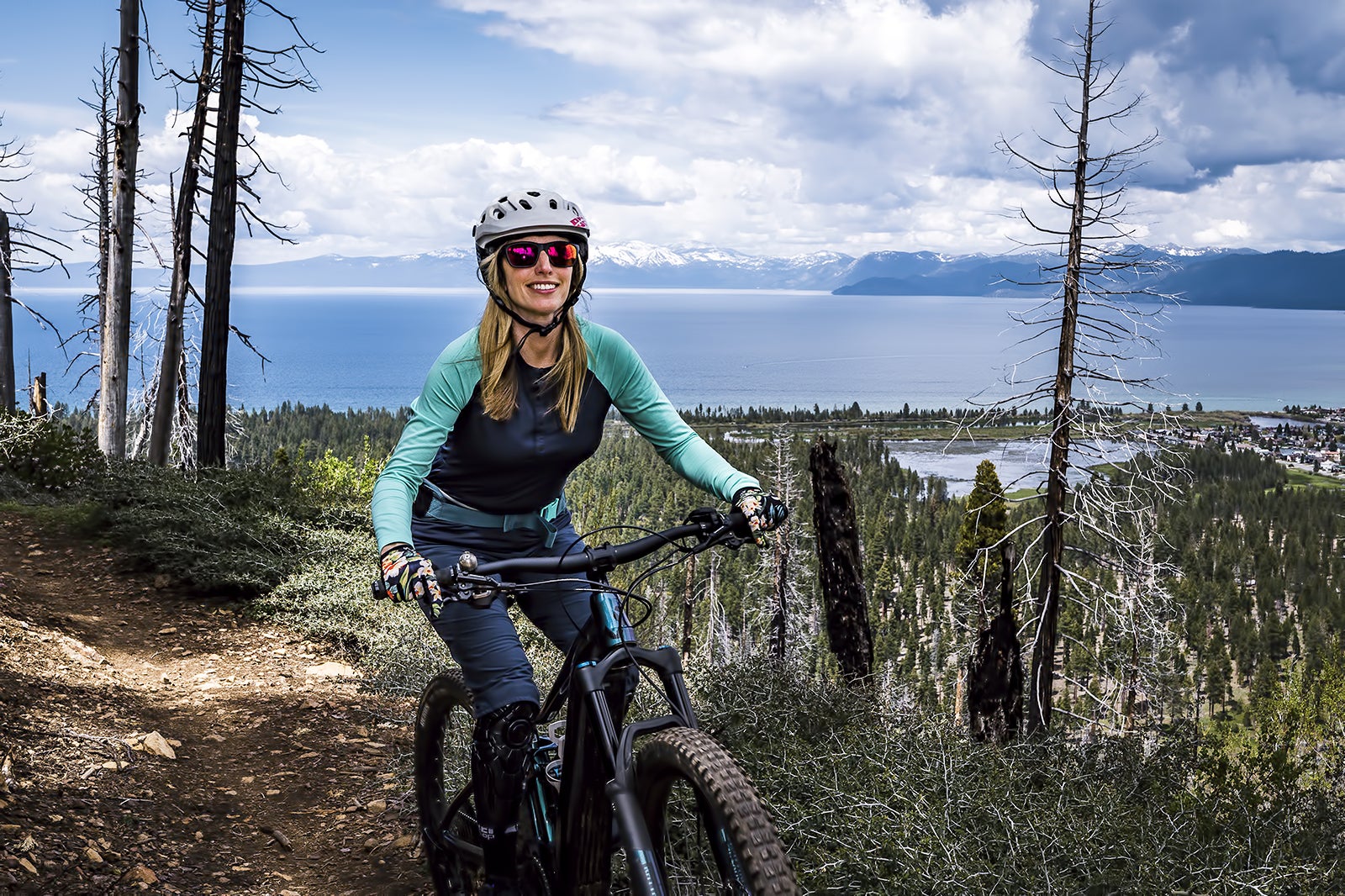 Bike
The Lake Tahoe region has plenty of exciting biking trails that allow you to explore its natural landscape. South Lake Tahoe and Camp Richardson have many bike paths near Route 89, and rentals are easy to find. You can also reference the Lake Tahoe Bicycle Coalition to locate routes on each shore.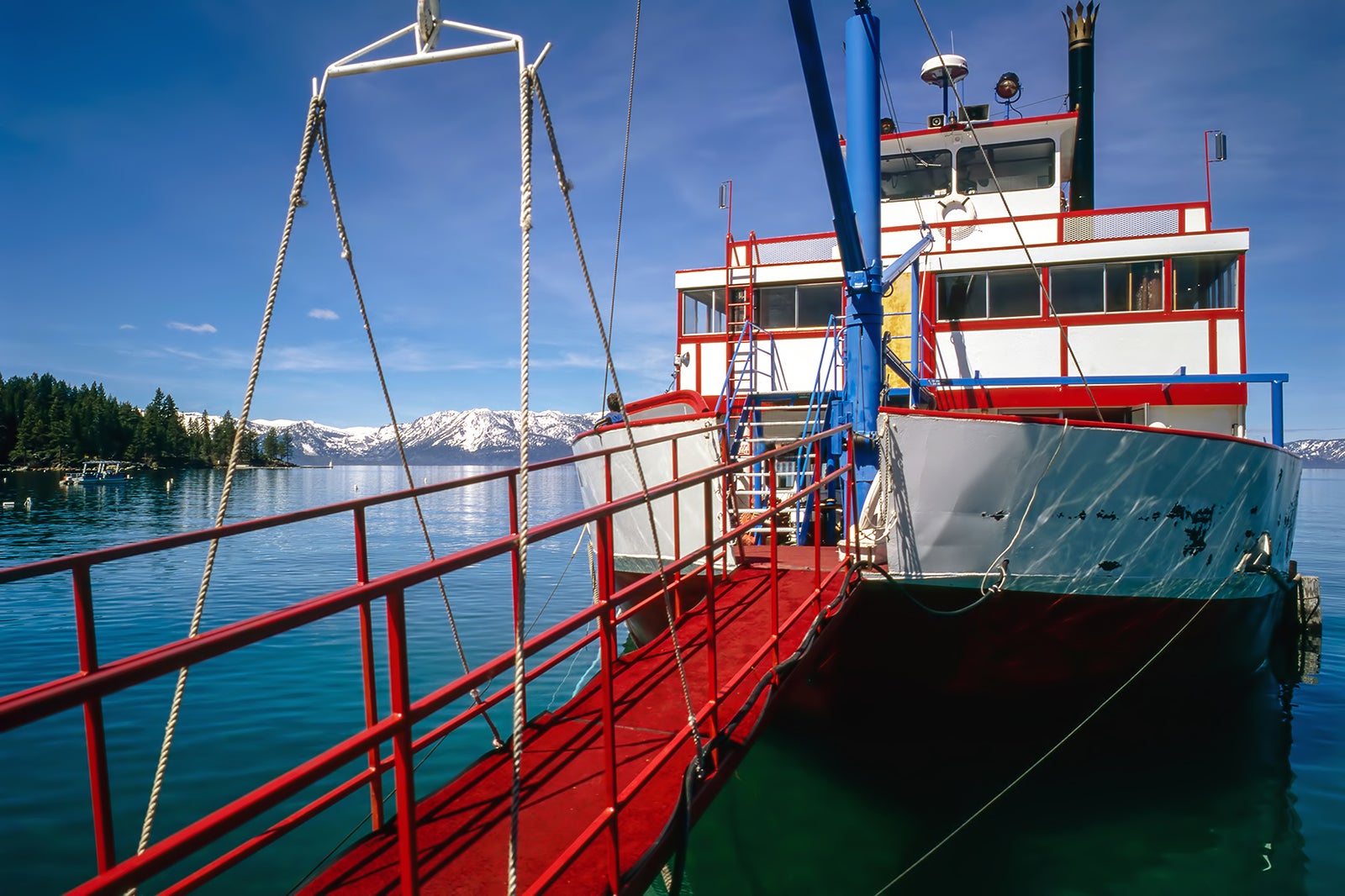 Back to top