10 Tips for First-Timers in Columbus
What You Should Know Before Visiting Columbus
Columbus is a vibrant riverfront city with plenty of attractions for a weekend getaway or a longer stay. Football fans won't want to miss an Ohio State game, and its world-famous zoo is a must-see for families. The diverse city's been strongly influenced by German and Italian immigrants, who've left their marks in the German Village and Italian Village neighbourhoods.
Even though the diverse capital of Ohio has an abundance of attractions for visitors with varying interests, there are certain things that you should know before heading for the city. Here are some insider tips that we hope can help you plan and make most out of your visit to one of the 'biggest small towns in America'.
1
Book a hotel in Downtown Columbus
It helps being in the centre of it all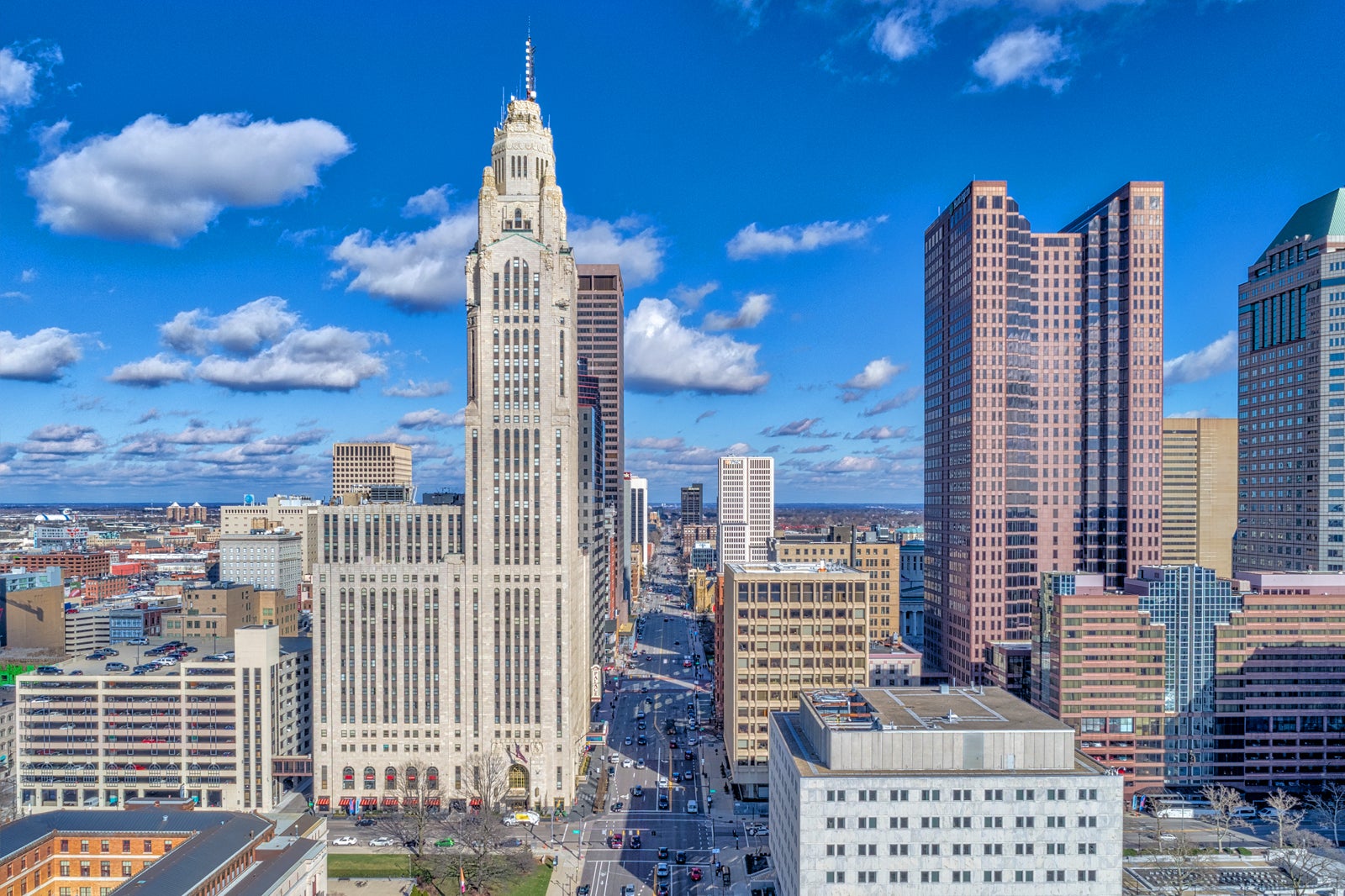 Downtown Columbus is where most of the action is, so it's worth considering a stay in the heart of the city for your visit. Firstly, it's home to a plethora of restaurants ranging from fine-dining establishments to casual favourites, and then there's North Market offering a huge variety of food under one roof.
Staying in Downtown also means you can go on art walks and visit museums right out of your hotel, and it serves as a hub for exploring the rest of the city – you simply need to hop on the CBUS circulator service to get around with ease.
2
Visit in summer or autumn
One for the gigs, the other for milder temperatures and sightseeing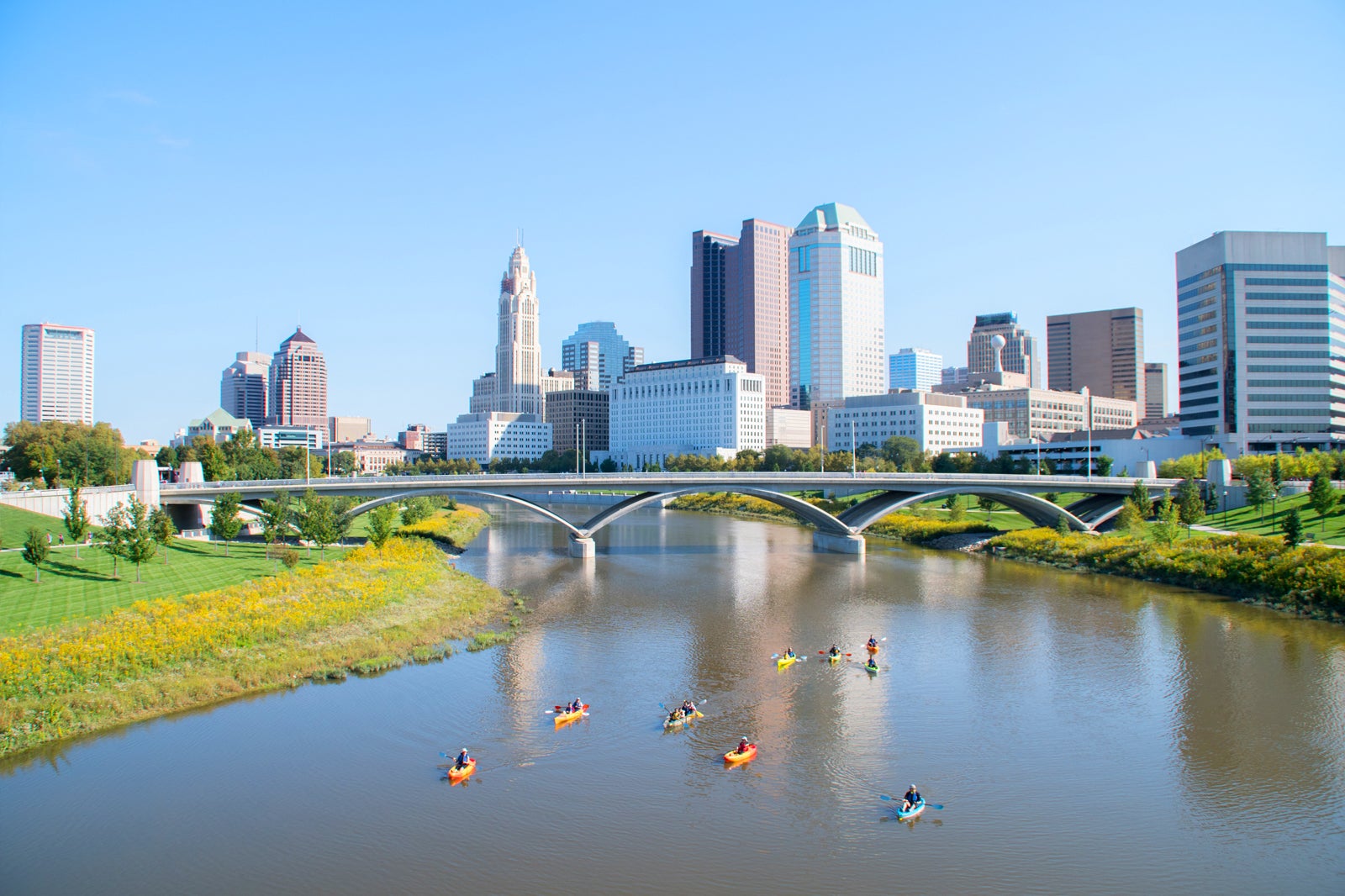 When planning a visit to Columbus, it's worth noting that summer is the most popular time of the year. That's when most of the happenings and festivals take place. But that also means you'll be sharing the city with the largest crowds. Summer also tends to be hot and humid.
For the most pleasant weather, you can arrive in late spring, roughly between April and May, or in early autumn, in September and October. You'll find warm days and cool nights with moderate rainfall. Sightseeing is also at its best when Columbus is at its most bright and colourful.
3
Absorb Columbus' art and culture
Plenty of museums – check out the free Sundays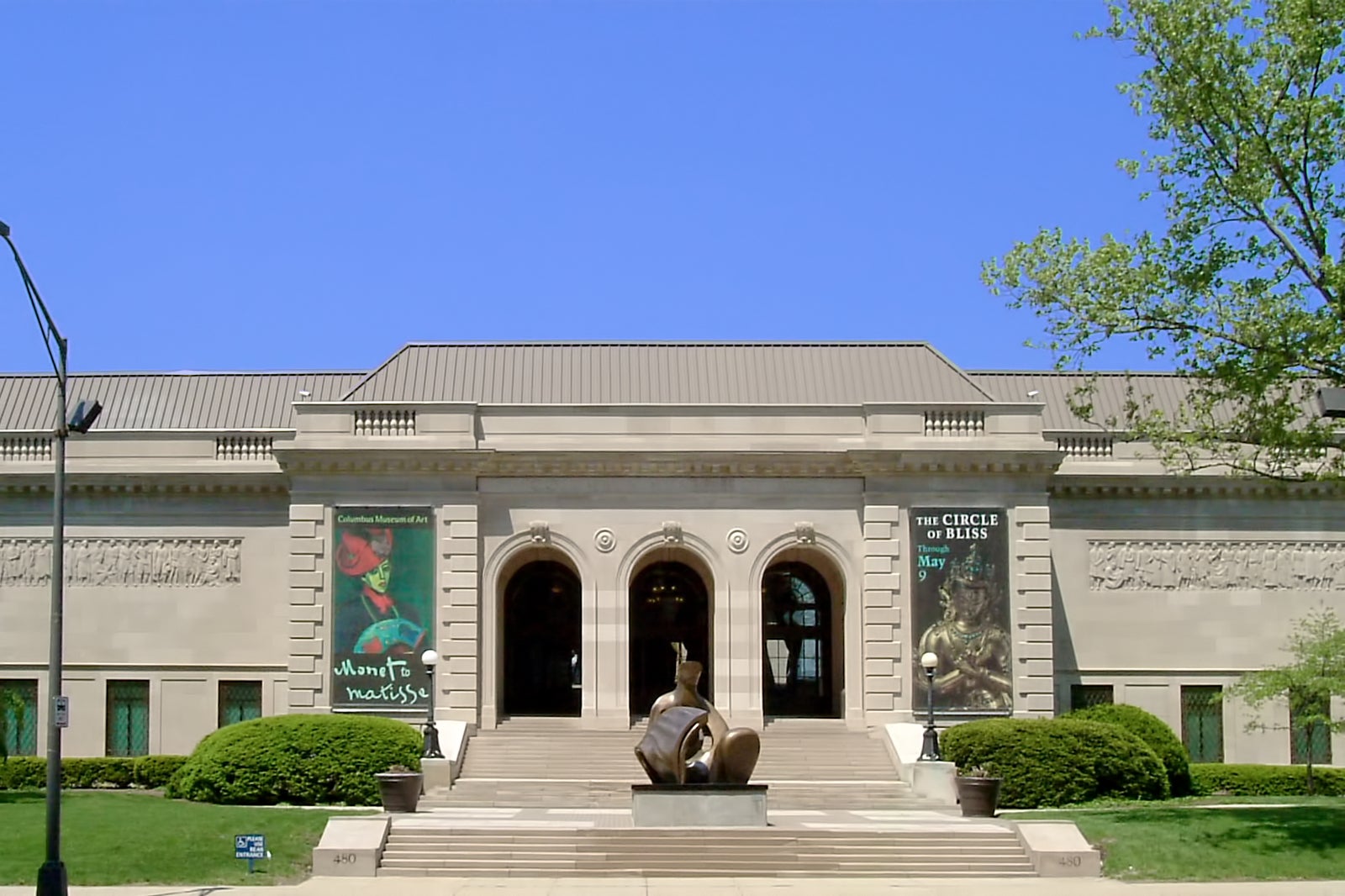 Columbus has a plethora of museums whose exhibits range from arts and history to science and technology. There are speciality museums dealing with geology, automobiles, and even cartoons. A must-visit stop would be the Columbus Museum of Art. Visit on a Sunday for free access to admire all the interesting artworks in its galleries.
Other notable museums to explore in Columbus include the Center of Science and Industry (COSI) that has wonderful science experiments the whole family can enjoy. Family time is also well spent seeing the magnificent dinosaur skeletons at Orton Geological Museum. Central Ohio Fire Museum is compact but will please the little ones with its historical fire truck on display, while petrolhead dads will love the collection at Wagner-Hagans Auto Museum.
photo by Indrian (CC BY-SA 3.0) modified
4
Many festivals to choose from
Check all the schedules beforehand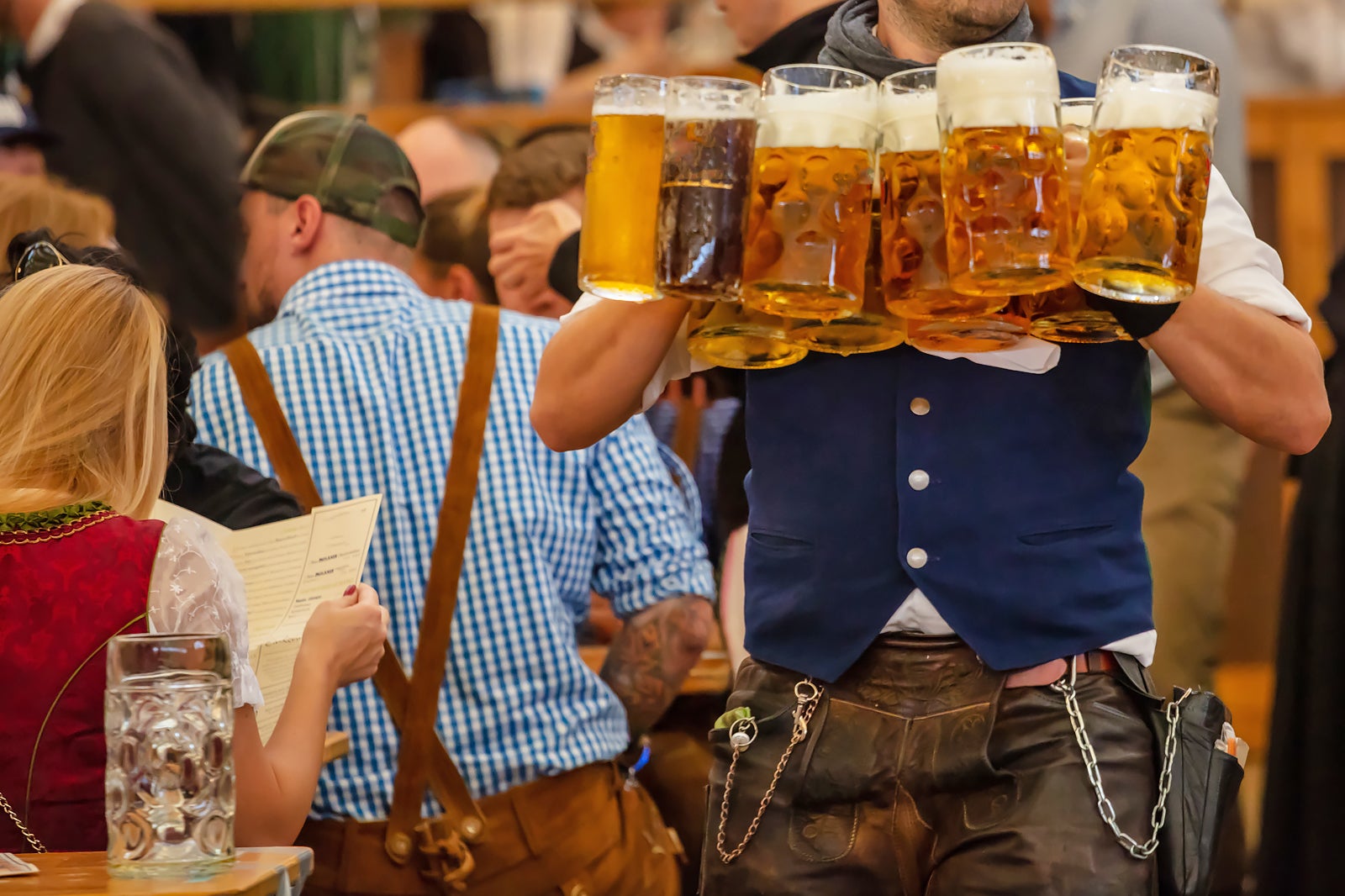 When planning your visit to Columbus, you ought to check out the line-up of festivals that coincide with the time of your intended visit. Summers in Columbus treats visitors to festivals almost every weekend, but there's a happening most other times of the year, too. For instance, you might bump into the Governator himself at the Arnold Sports Festival in February or March.
Multicultural heritage is celebrated through festivals like the Columbus Asian Festival every Memorial Day weekend, the Ohio Black Expo with its food trucks and entertainment galore, Dublin Irish Festival in July or August, Festival Latino in August, followed by Columbus Greek Festival in September. Craft beer lovers should take note of Columbus Oktoberfest. Come wintertime, expect to see the city prettily lit up.
5
Visit Columbus Zoo at the crack of dawn
There are a few good reasons to arrive early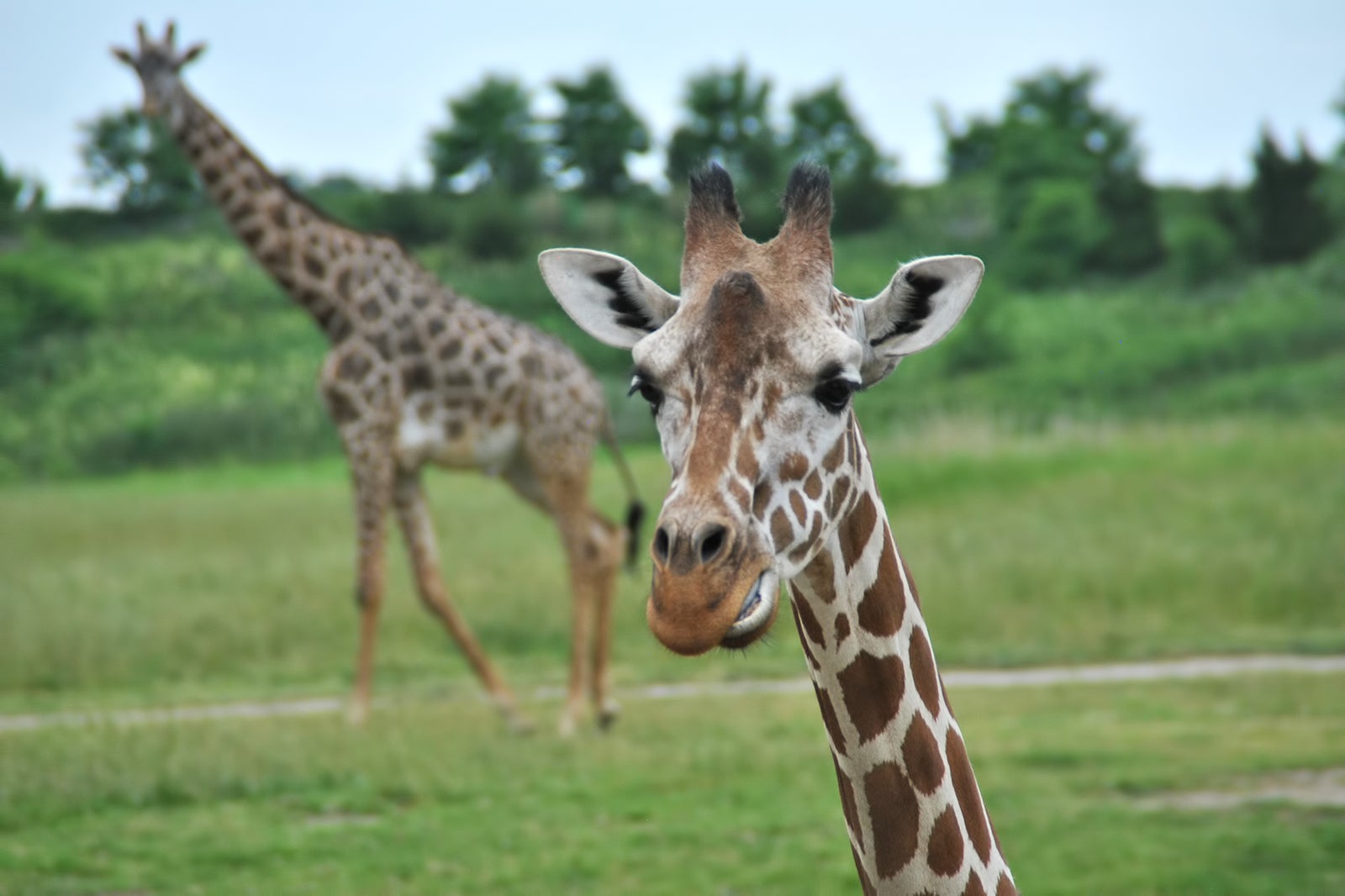 No trip to Columbus would be complete without a visit to the Columbus Zoo. It's one of the city's top attractions and one of the most famous zoos in the US. It's worth rising and getting there very early. One reason is that most of the animals here are at their most active in the early mornings or late afternoons.
Even animals like apes and tigers like the idea of 'rise and shine', so it's a good idea to head to certain enclosures in the zoo first. It may be tempting to go rushing to see the smaller cute animals and colourful birds, but they can wait for later as they remain active throughout the rest of the day.
6
Hop on COTA's CBUS service
An easy and efficient way to get around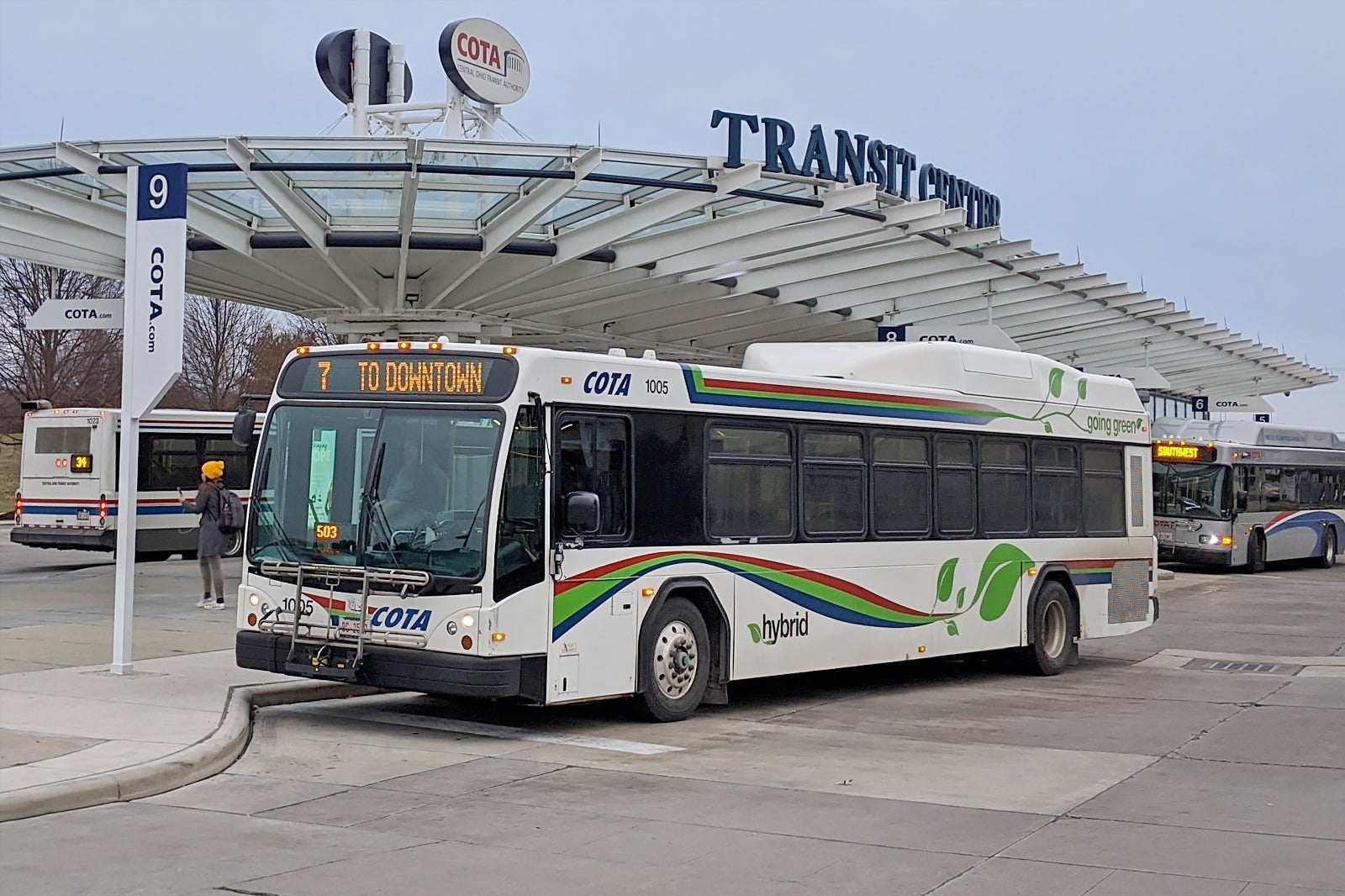 Getting around Columbus is easy. Most parts of the city are navigable on foot and you can walk to many destinations, but you can also rent a car or travel by bus. You may want to consider travelling by bus rather than driving a car since the city is quite notorious for its 'tow truck spotters' – your car might be friskily hauled away without you knowing if it's parked improperly for even a moment.
The Central Ohio Transit Authority (COTA) CBUS is the no-frills, free downtown Columbus circulator – it rolls from the Brewery District through the Downtown area, to Short North, and back again. There's plenty to see and many spots you'll want to hop off at in between.
photo by Ɱ (CC BY-SA 4.0) modified
7
Hit North Market when you're hungry
Huge food variety under one roof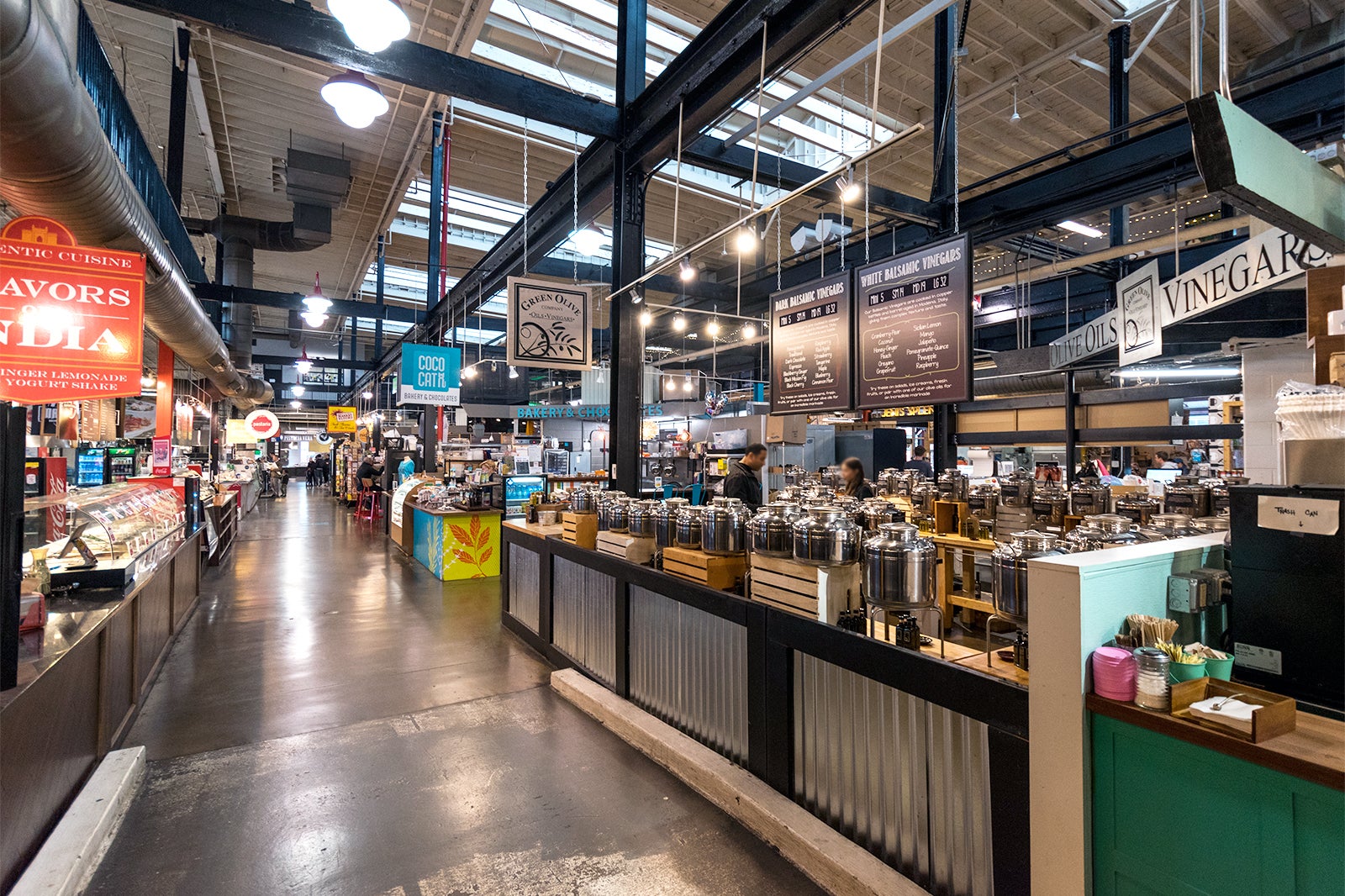 Columbus is affectionately known as the 'Fast Food Capital of the World' because it serves as the headquarters of chains such as Wendy's and Max & Erma's. However, its food scene has much more to offer than a quick bite. From authentic German cuisine in German Village to upscale steakhouses downtown, the options are almost unlimited. Looking for wood-fired pizza, French fare, or tapas? Columbus has those, too.
Unsurprisingly, many of the city's best restaurants are in the Downtown area. But for a one-stop spot with a huge variety of food selections under a single roof, look no further than North Market. The food on offer – from Italian, Japanese, Mexican, and even Somalian – is reasonably priced, too!
photo by Ɱ (CC BY-SA 4.0) modified
8
Catch a ball game at Bill Davis Stadium
Or tour the 'deserted' city if you're not into baseball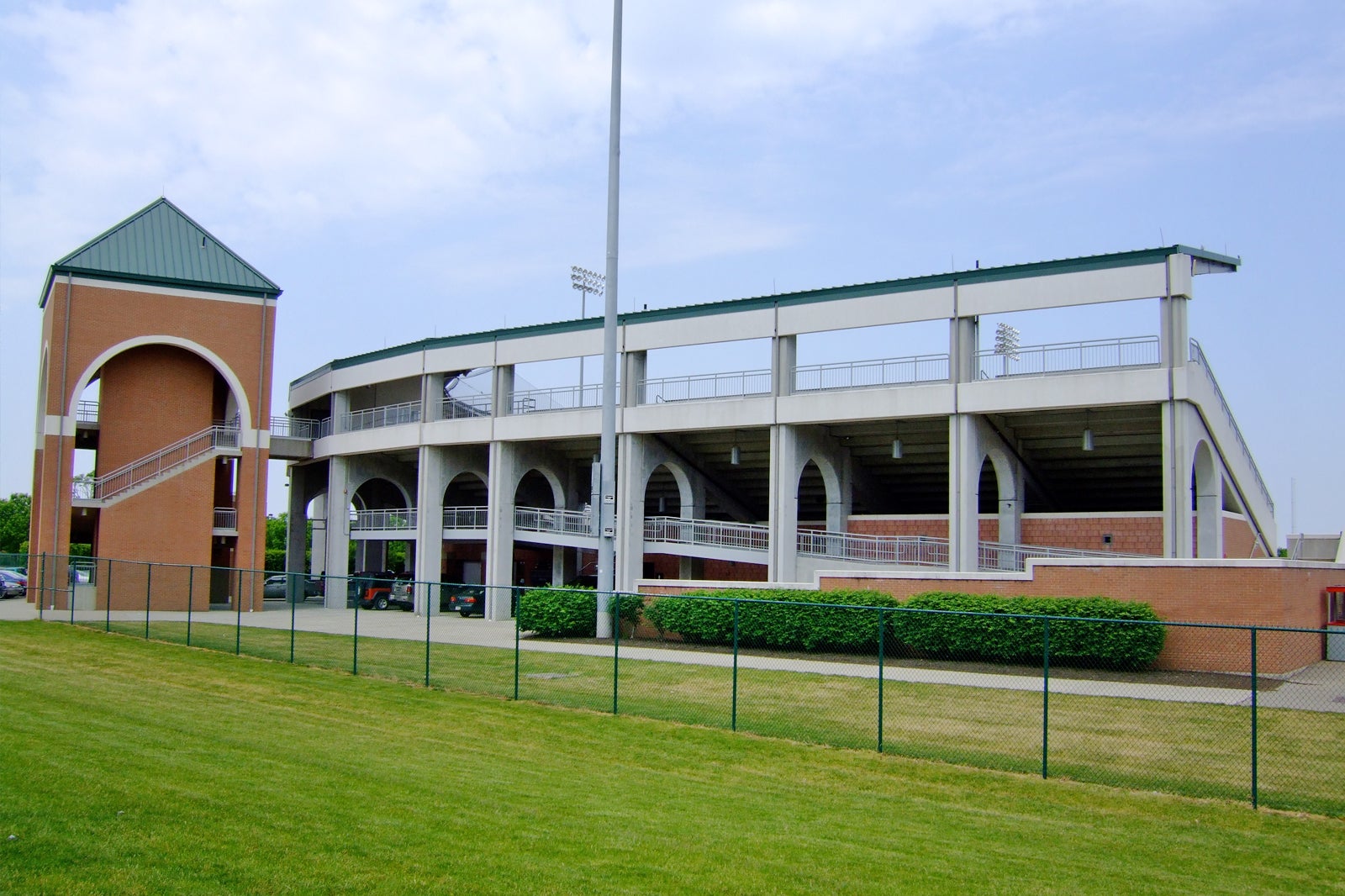 Columbus is big on football and baseball. Nick Swisher Field at Bill Davis Stadium in Columbus is the home of the Ohio State Buckeyes baseball team. Then there's Ohio Stadium, also known as the Horseshoe, on the campus of The Ohio State University where football matches are held. Consider your visit to the city incomplete without experiencing a great game day here.
Visiting Columbus but neither a football nor a baseball fan? Worry not, as when the game is on, you might as well have the city to yourself since the majority of the residents are pretty religious about the sports, hitting either at the stadiums or sports bars and leaving the streets pretty quiet.
photo by Fuzzy510 (CC BY-SA 2.5) modified
9
Columbus is a city of craft breweries and distilleries
Discover boundless ways to imbibe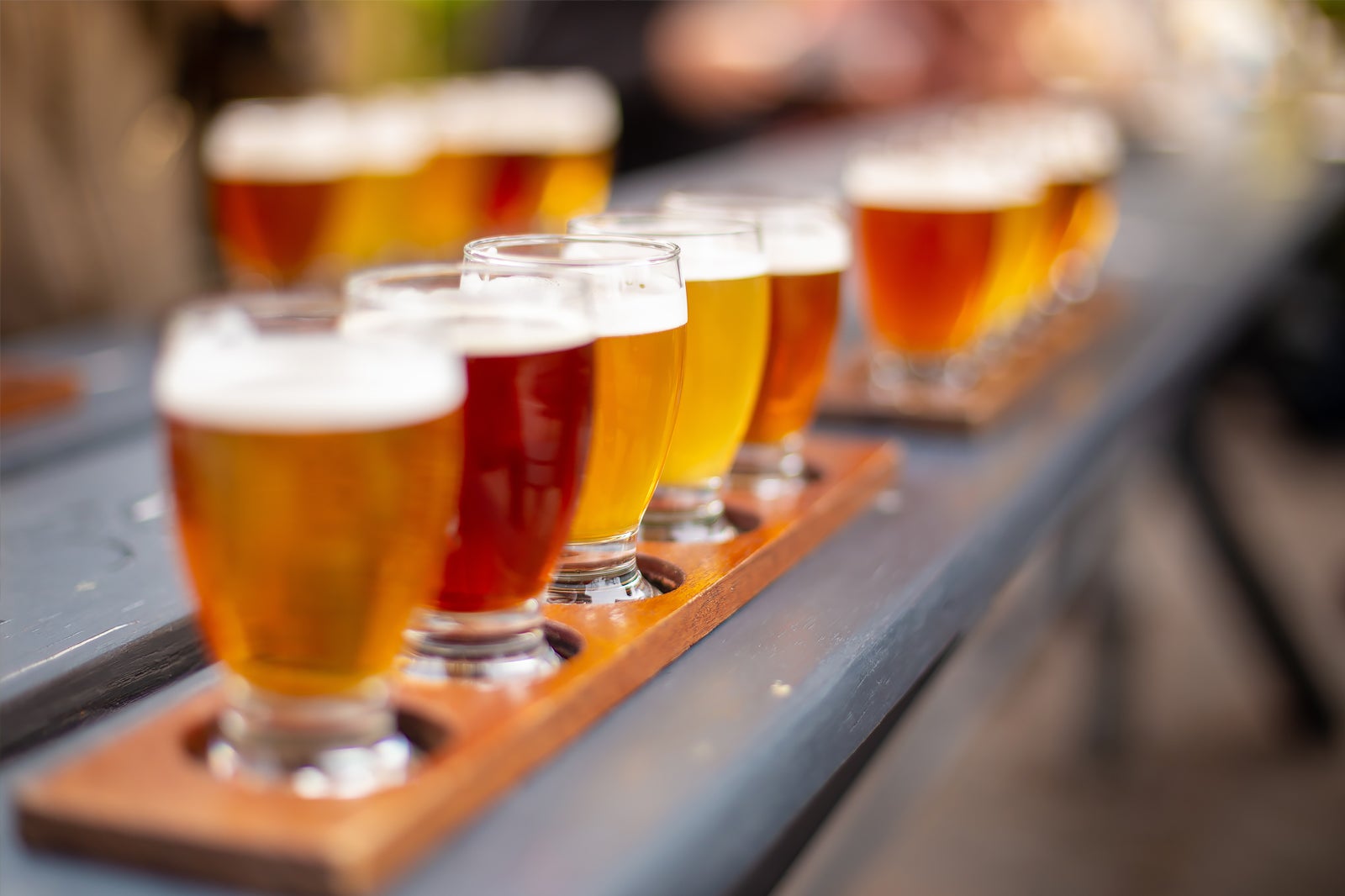 Columbus has a thriving craft brewery scene that you can easily enjoy by hopping on the free CBUS downtown circulator service. There's a portion of the city called Brewer's Row lined with around 10 breweries. Another great option is the Columbus Ale Trail about a half-hour's drive south-east of Columbus where you can pick up a 'passport or 'brew book' at any of the participating breweries (there are well over 2 dozen!) and get them stamped to earn yourself some cool swag. And a hangover.
If beers aren't your thing and you're more inclined towards wines, check out the longstanding wineries around the area for winery tours as well as samplings.
10
Roam the Arena District for endless entertainment
The happening heart of Downtown Columbus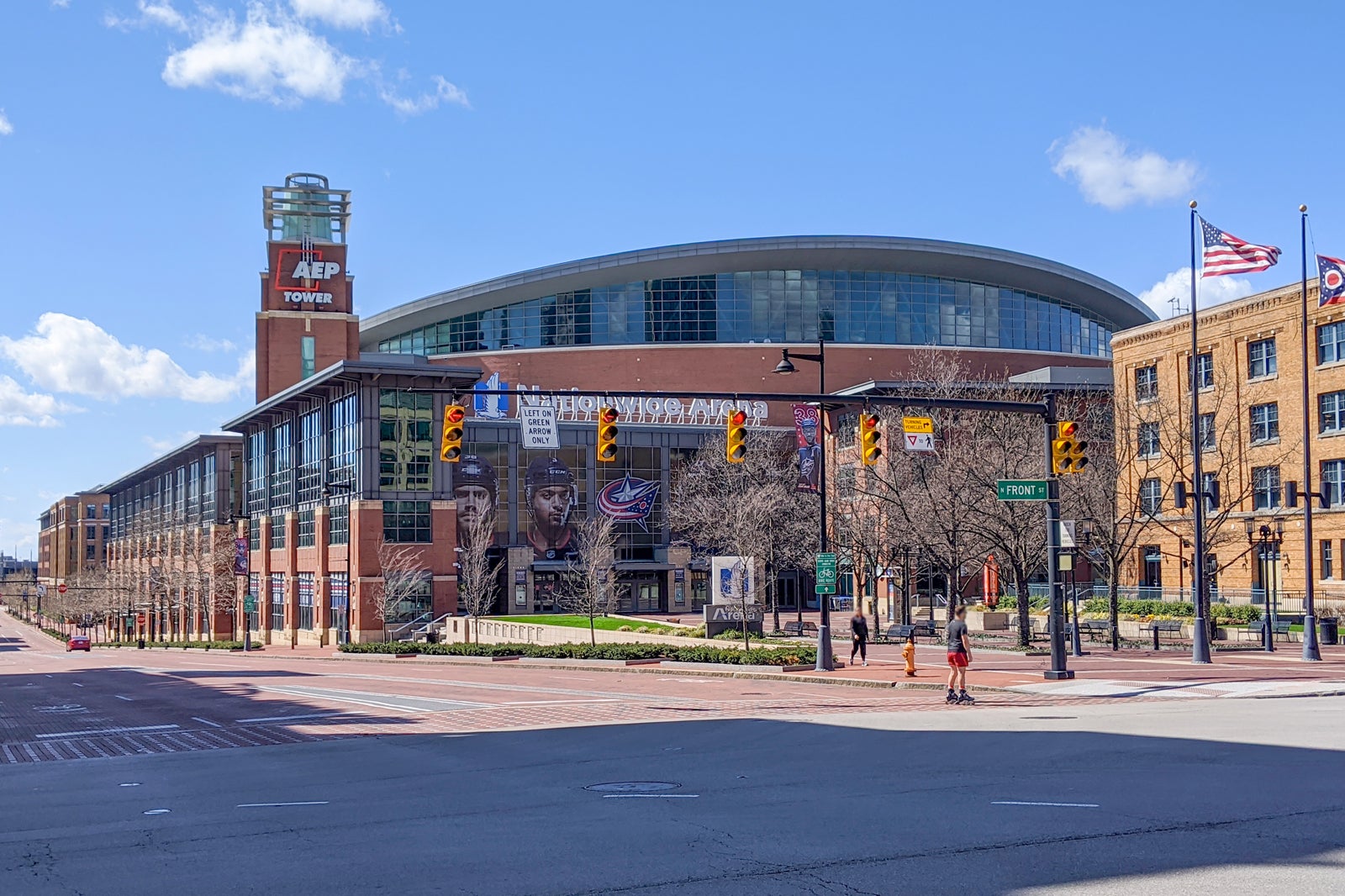 The Arena District in Downtown Columbus offers plenty of ways to entertain yourself or spend a fun evening out in the city. It's a very walkable neighbourhood, with live event venues, restaurants and hangouts within easy reach of each other. From West Nationwide Boulevard and North Front Street, you're treated to over a dozen hip restaurants and bars.
For entertainment and recreation, a stroll further west down the boulevard gets you to several highlights. Among them are the Nationwide Arena, a multipurpose arena that often holds major concerts and is home to the Columbus Blue Jackets of the National Hockey League. There's also Huntington Park, home to the Columbus Clippers baseball team, and Express Live!, which is one of the city's major nightlife and event venues.
photo by Ɱ (CC BY-SA 4.0) modified
Back to top