The Marble Arch is a triumphal arch with a stunning marble face and elaborate architectural features that's a prominent landmark in London. The 19th-century arch, designed by the famous architect John Nash, was originally the entrance to Buckingham Palace's cour d'honneur.
Each year, 5 to 10 million travellers visit the Marble Arch, making it one of London's most-visited landmarks. Many visitors come to the arch to marvel at its architecture and take photographs, but it's also near the entrance to the tube station of the same name and numerous shops, boutiques and hotels.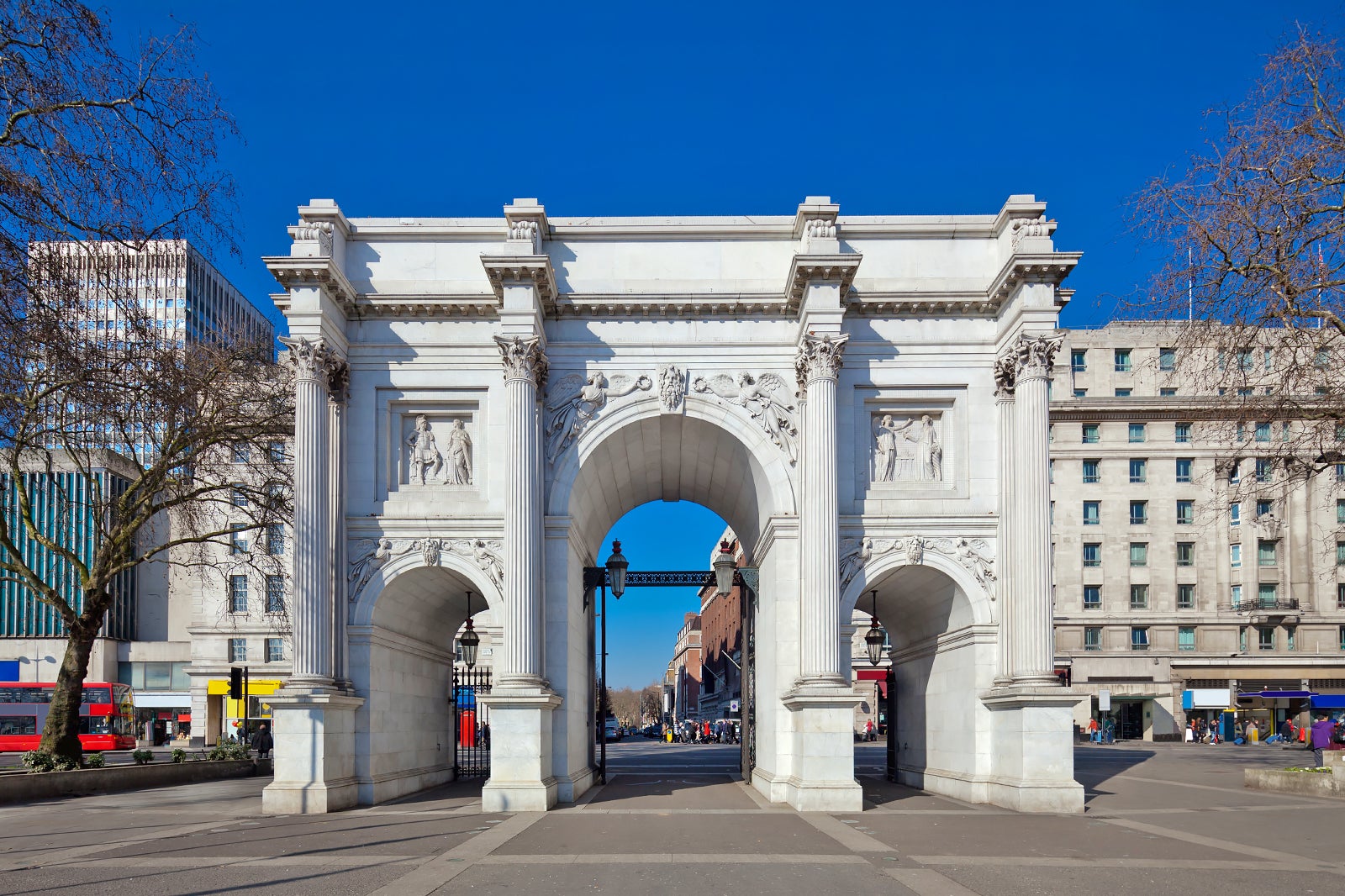 Highlights of the Marble Arch
Based on the design of Paris, France's Arc de Triomphe du Carrousel and the Arch of Constantine in Rome, the Marble Arch features Carrara marble with details created from marble that came from quarries found near Seravezza. Construction of the arch was completed in 1833.
The Marble Arch was designed to be the entrance to the cour d'honneur of Buckingham Palace. When the palace was enlarged to accommodate the expanding royal family, the arch was dismantled and reconstructed at the junction of Oxford Street, Edgware Road and Park Lane in Westminster in 1851.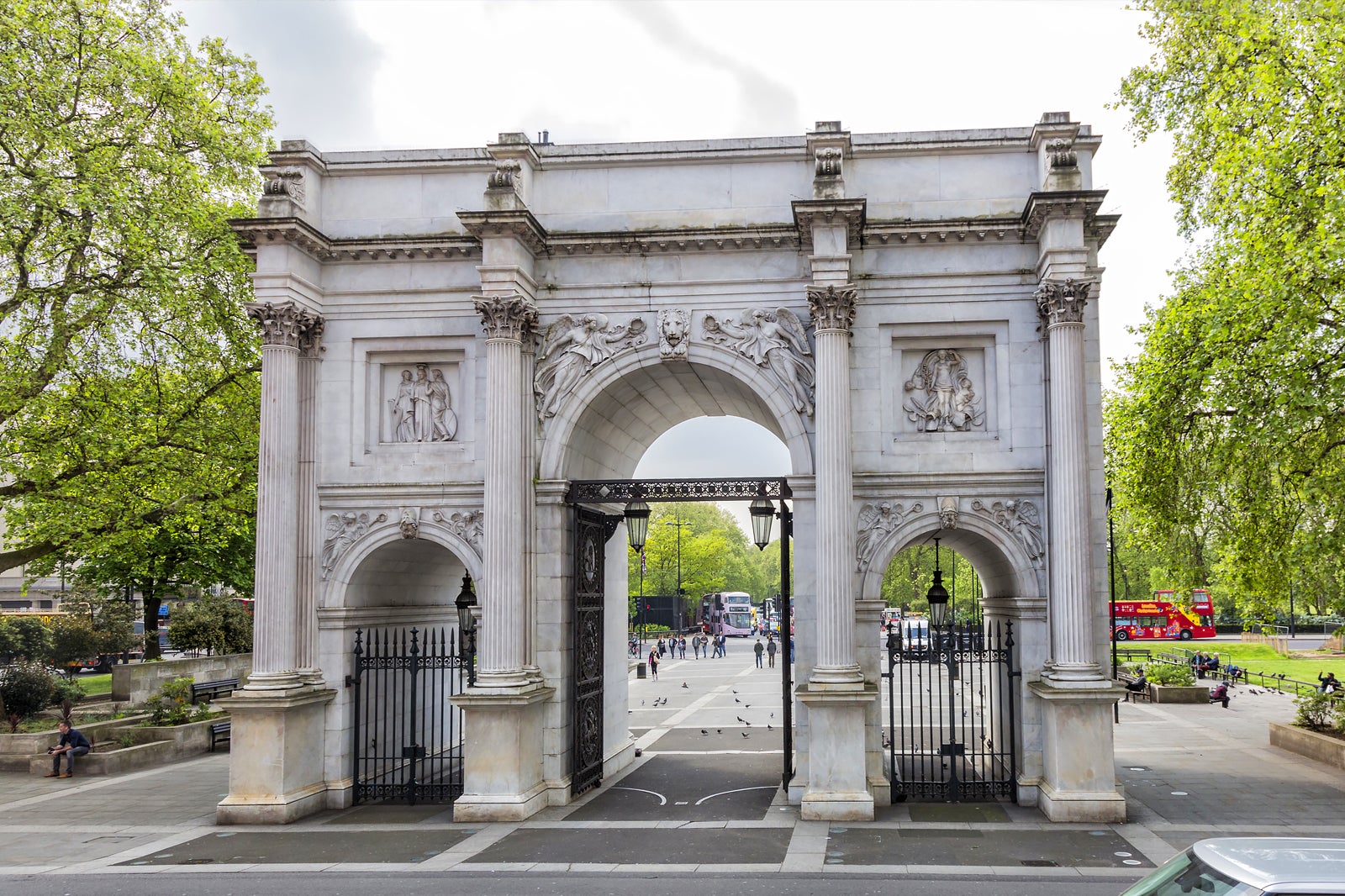 Good to know when visiting the Marble Arch
The area surrounding the Marble Arch is a major junction for roadways and the London Underground, so it can get busy. You'll find an array of historic sites, hotels and shops nearby, including the former site of the Tyburn gallows, a site of public execution that dates back to 1388.
After seeing the arch and its elaborate architecture, you can shop at some of London's best shops, markets and high-street boutiques. The Camden Market, Oxford Street and Covent Garden are just a short distance away. You'll also find quirky shops like the Abbey Road Store and the Harry Potter Shop.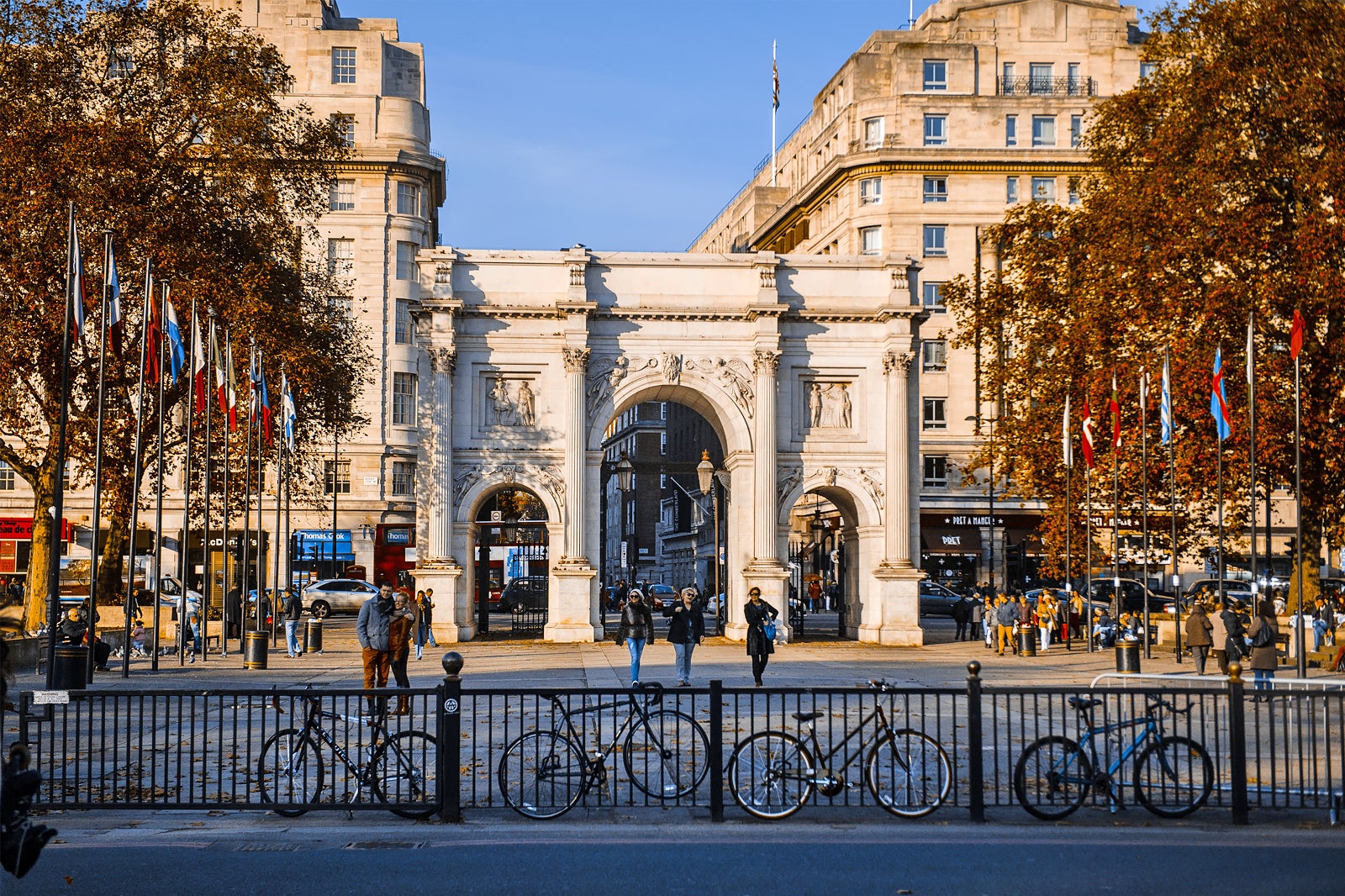 Marble Arch in London
Location: London W1H 7EJ, UK
Open: 24/7
Back to top