Digbeth is regarded by many as one of the coolest neighbourhoods in Britain. Located in central Birmingham, this former industrial area is undergoing significant gentrification – changing land use and improving the quality of building stock. It's already well connected by rail and is home to Birmingham's coach station, and access will improve with the city's planned HS2 station just minutes away as well as a new tram stop on Adderley Street.
Digbeth is well on its way to becoming Birmingham's answer to London's Shoreditch, Manchester's Northern Quarter and Glasgow's Finnieston, beloved of hipsters and creatives. Musicians, artists and start-ups have set their sights on its former factories and warehouses, transforming them into venues, studios, galleries and workspaces. That'll be even more apparent following the completion of a £500m TV complex with 1,000 homes.
Digbeth in Birmingham - one of the highlights of 10 Best Things to Do in Birmingham and 10 Best Nightlife Experiences in Birmingham (Read all about Birmingham here)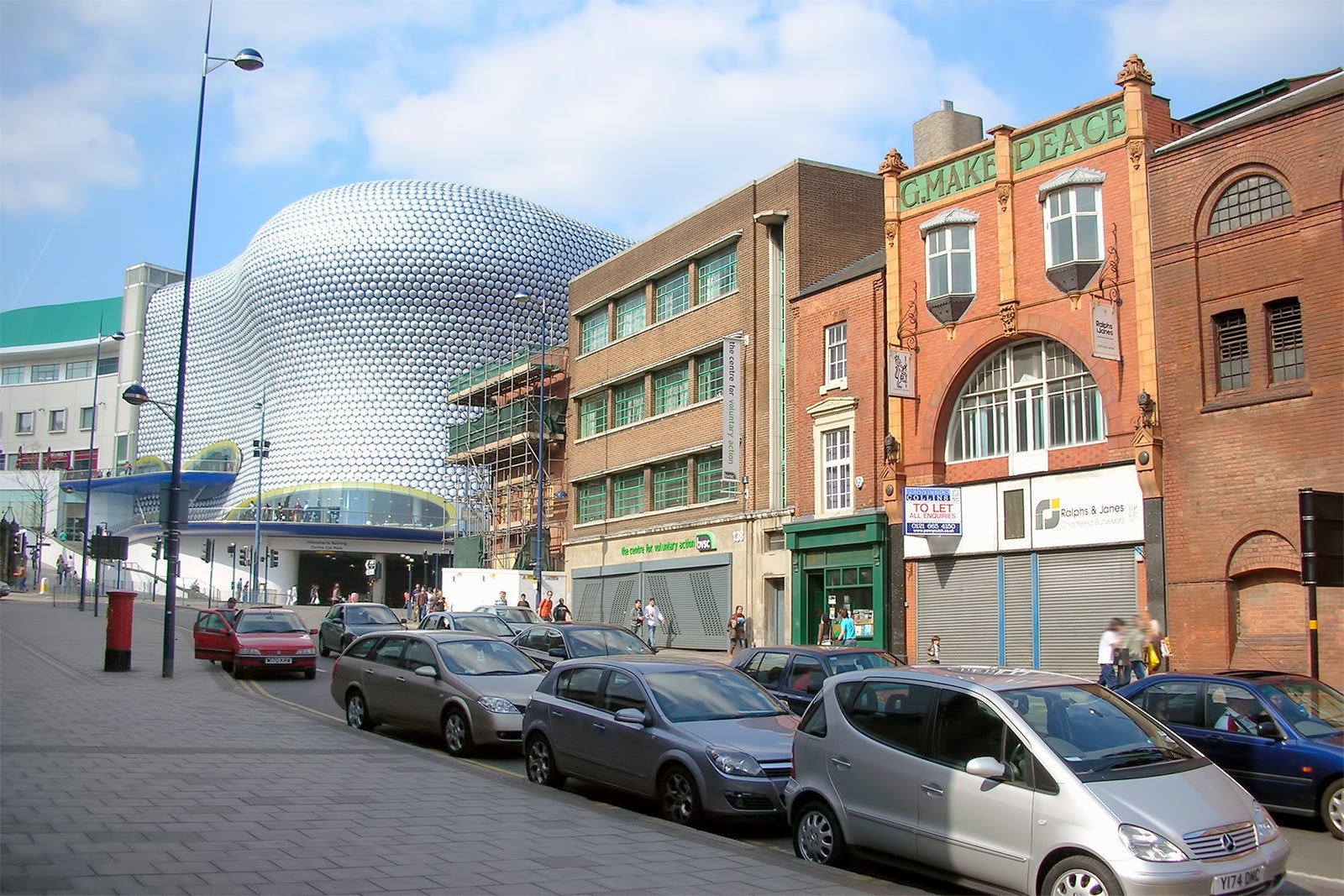 A brief history of Digbeth
People first settled Digbeth in the 7th century. The origins of its name are uncertain but it might be a derivation of "Dyke's Path" or "Duck Bath". It received a market charter in 1156. From the 16th century, a watermill stood on what's now Heath Mill Lane and was used for grinding corn. In 1767, a local landowner called Henry Bradford offered free land to anyone who would set up a trade. The site became Bradford Street and was soon one of the most prosperous parts of the neighbourhood.
Digbeth would have impressed manufacturing firms looking for a base. The nearby River Rea provided a reliable source of water. Though it is now hidden from sight, the river used to flood – that's why you'll now see Floodgate Street. Two canals – the Grand Union Canal and the Digbeth Branch Canal – ensured it was cheap and easy to get raw materials in and finished goods out.
The Great Western Railway arrived in the 19th century, cementing Digbeth's advantages. Snow Hill Station could cope with the demand, and so a 2nd station called Moor Street was constructed. Engineers also built a shed in which goods could be stored before they were sold.
Some of those grandiose schemes were never completed, however. The half-built Duddeston Viaduct still serves as a reminder that developments don't always succeed, although some people hope that the space can be transformed into an elevated park similar to the popular High Line in New York City.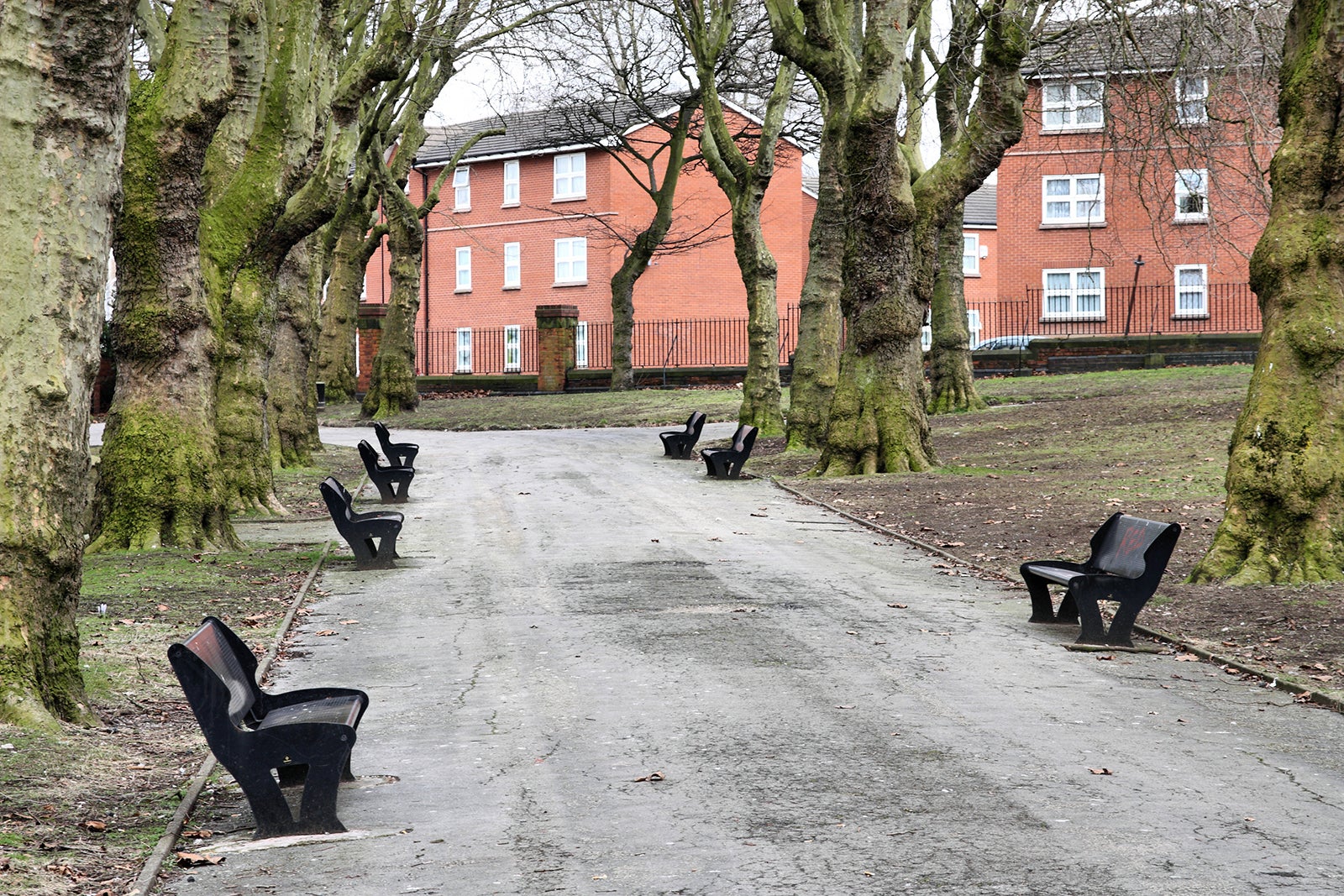 What are the highlight and features of Digbeth?
Among the brands associated with Digbeth is Typhoo Tea. The company packaged tea there from 1896 to 1978 in a factory on Bordesley Street. It had its own canal basin which connected with the Digbeth Branch Canal. After Typhoo moved out, the factory was used as a warehouse for a time but now the building is vacant awaiting a new tenant. It's likely to form part of the planned Typhoo Wharf office and leisure development.
Another famous name from this part of Birmingham is Bird's Custard. Alfred Bird invented a type of custard that didn't need eggs. His son, also called Alfred, opened a factory in the Devonshire Works on Digbeth High Street in 1902. With its Crittall windows and flexible spaces, it was ideal for offices, retail units and studios. In the same complex, you'll find the Deritend Library, the oldest library in the city.
Several other industrial buildings are worth mentioning. Though they aren't nationally famous, they're well known in the local area. These include the former Bonser & Co. warehouse (easily recognised by its small tower) and the old Clothing Mart, a steel-framed building clad with distinctive red and orange brick. Birmingham's only Rowton Houses, which were lodging houses erected by a Victorian philanthropist to house working men, are now the Rowton Hotel.
Good to know about Digbeth
Digbeth is the hub of Birmingham's Irish community and is sometimes referred to as the Irish Quarter. It hosts the city's annual St Patrick's Day parade which is the largest such celebration in England. There are several Irish pubs. However, the Irish Centre which had stood on Digbeth High Street for 50 years recently moved out of the area to new premises. There are plans to turn the site into a tall apartment block which would give Digbeth a very different look.
Digbeth in Birmingham
Back to top