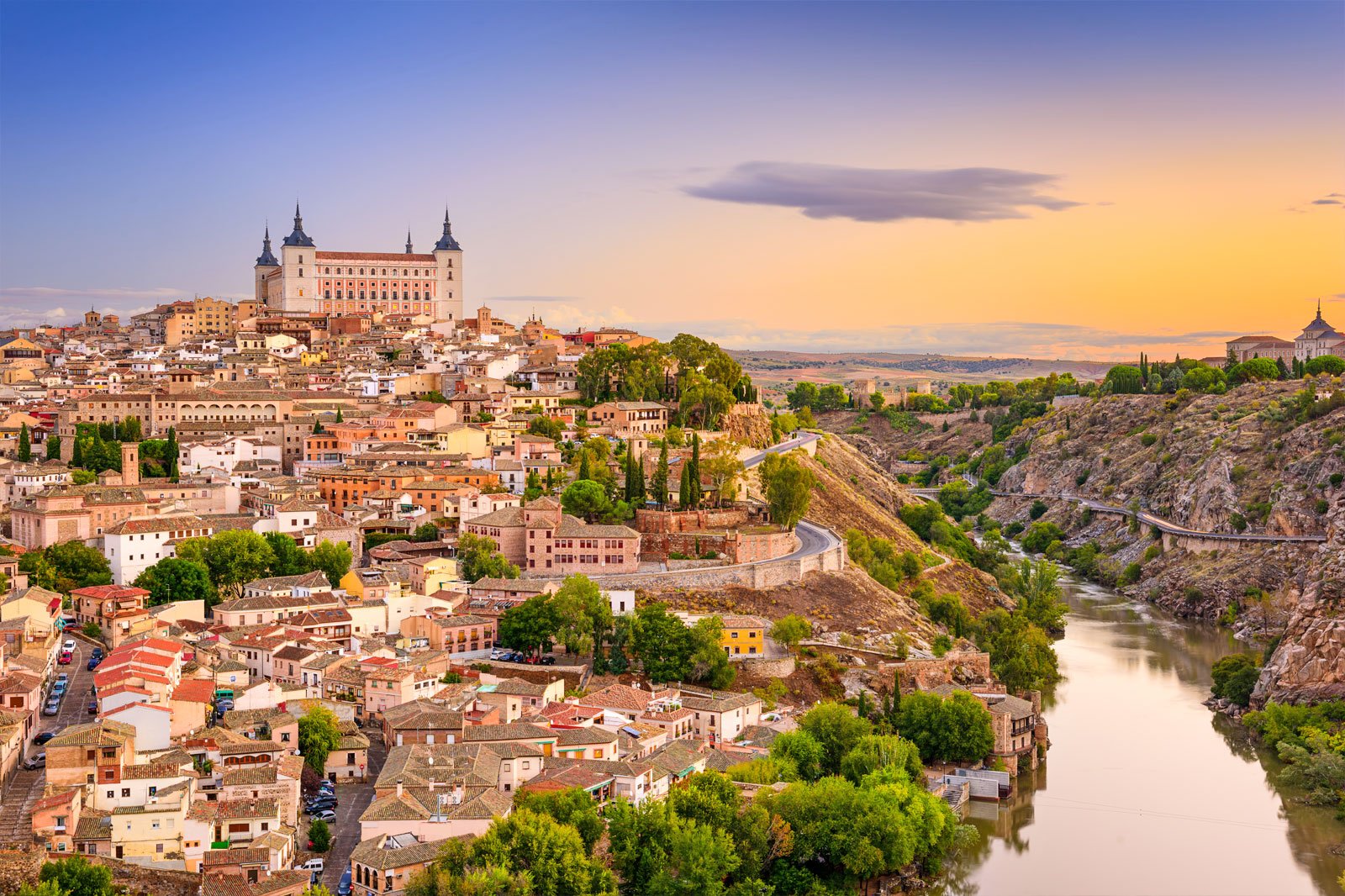 Toledo
What you need to know before you go
The ancient city of Toledo is surrounded by the sweeping plains of Castilla-La Mancha and perched above the Tagus River, so it certainly makes a striking impression. Dominated by the 4-towered 11th-century Alcazar fortress, the city's old town is a labyrinth of winding cobbled streets, where mosques, synagogues, and Gothic churches co-exist – remnants of the Middle Ages when it was dubbed the 'city of 3 cultures'.
Beyond picturesque architecture, Toledo has many trappings: Here, you can see the works of artist El Greco, dine on authentic Spanish fare and sangria, and hunt for handmade trinkets crafted by the city's skilled artisans.
What to see & do in Toledo
Featured stories & fun stuff
10 Things to Do in Toledo in a Day

Toledo is the old capital of the Spanish Empire. Naturally, it's rich in historical treasures, and is home to a good variety of majestic landmarks that hark back to Roman and Moorish antiquity. You can find a unique blend of Judaism, Christianity and Islam throughout this city. Gothic cathedrals, medieval stone bridges, and the imposing fortress of Alcázar are a...
10 Cool Things We Love About Toledo, Spain

Toledo is one of the oldest and most unique cities in Spain. The former Spanish capital before Madrid, this city has made an important contribution to Spain's history and heritage. Here, you'll find mosques opposite Catholic chapels, as well as some irresistibly Instagrammable synagogues. Below, we show some of the cool things we love about Toledo, many of which relate...
Back to top