10 Things to Do in Krakow in a Day
What is Krakow Most Famous For?
Krakow is like a scene from a medieval fairy tale, an historical city bursting with colour, culture and curiosity. Whether you're looking for a romantic weekend away, a fun getaway with friends or you're keen to learn about its significant history and the impact of World War II on the city, Krakow covers all grounds.
There's something quite welcoming about Poland's coolest city. It's cheap, it's beautiful and there are so many unique and incredible sights and attractions to discover. Who knew you could text a fire breathing dragon? With that in mind, you're going to need some help prioritising everything that you'll want to see. So, here are some of the top things to do in Krakow in a day.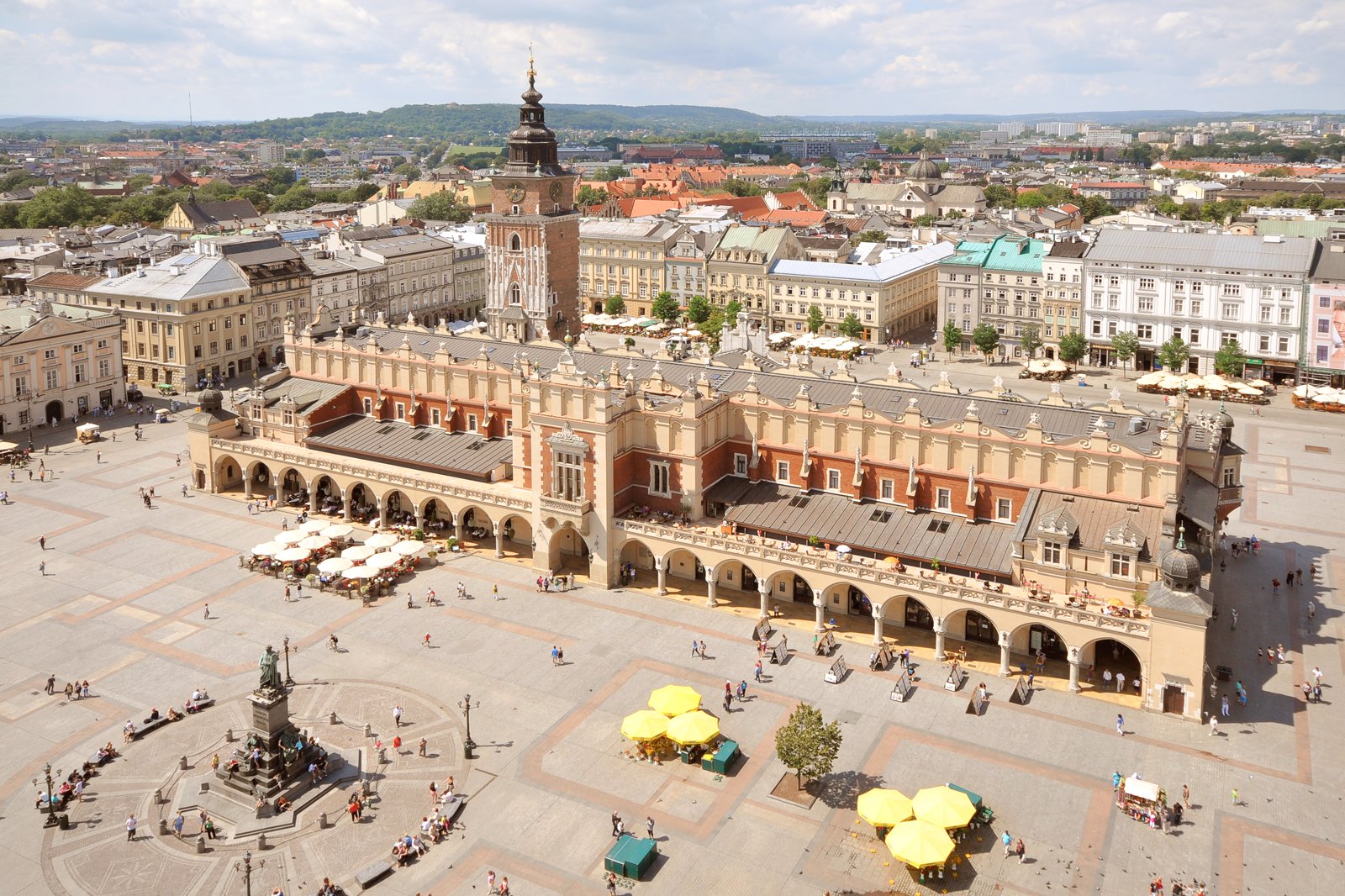 Start your day in the Main Market Square
The heart of the city
One of the largest squares in medieval Europe, Krakow's 4-hectare Main Market Square is the centre of the city around which everything else gravitates. The square's Adam Mickiewicz Monument is the go-to meeting place for visitors and locals alike and is the ideal spot to begin your explorations.
Much like the rest of the city, the Main Market Square is steeped in history and boasts intricate ancient architecture, from elegant townhouses with unique names to the 14th-century Gothic St. Mary's Basilica and the 16th-century Renaissance Cloth Hall. Be sure to explore inside the famous Cloth Hall as it's one of the first shopping malls in the world and houses the Rynek Underground hi-tech museum.
Location: Main Square, Stare Miasto, Krakow, Poland
Families
History
Photo
Budget
photo by Jorge Lascar (CC BY 2.0) modified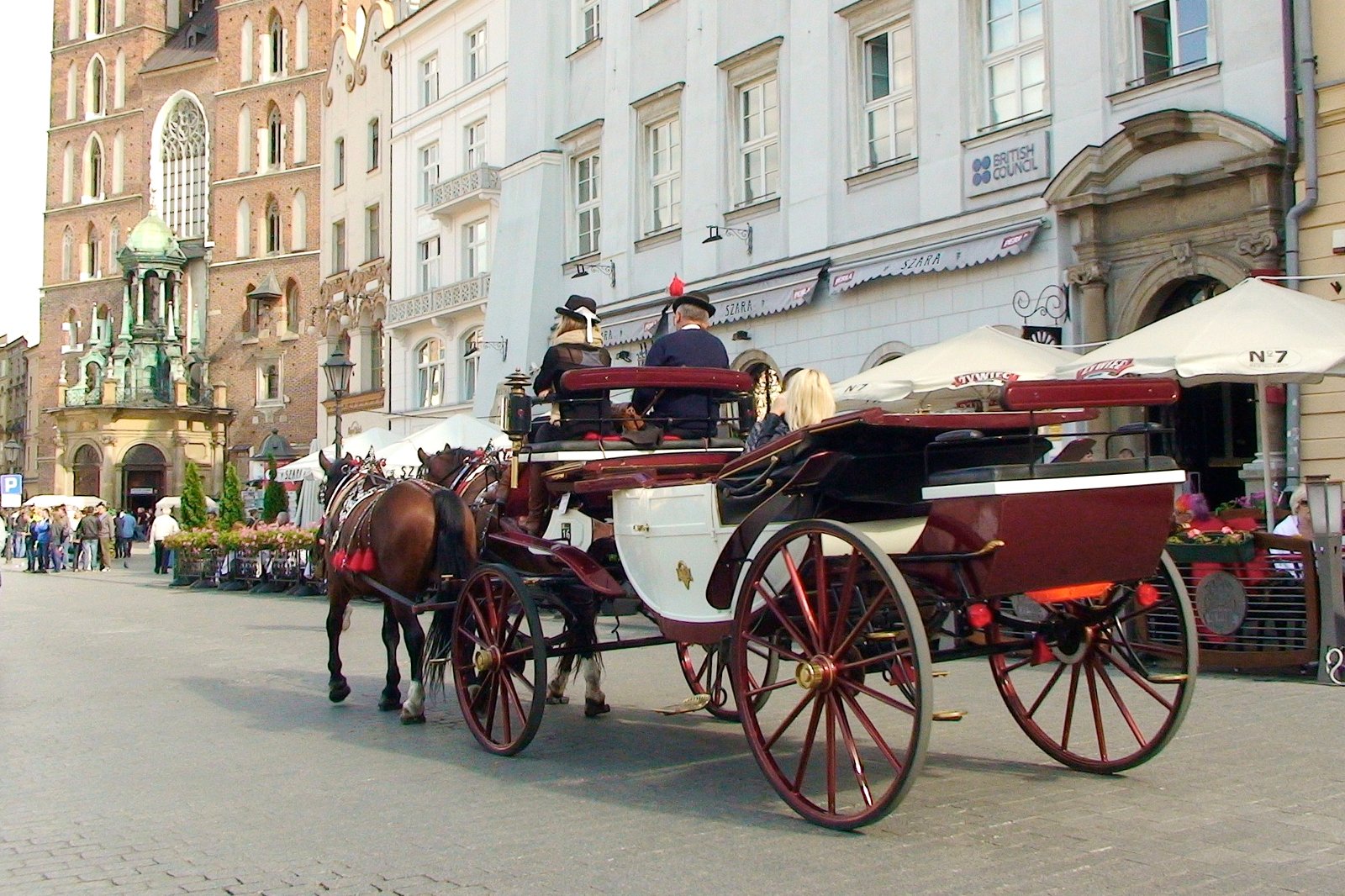 Ride a horse and cart through the streets of the Old Town
A traditional way to see the city
Hop on a horse and cart from the Main Market Square for a fun and unique way to see Krakow's Old Town. You can't miss the line of horse-drawn carriages, waiting for you to climb aboard for a unique tour of the city. Considering it's so surprisingly cheap, you'll feel like royalty as you're chauffeured through the cobbled streets and up towards Wawel Castle.
Krakow's Old Town has earnt itself UNESCO World Heritage status, and your driver and guide will show you all the key points of interest and tell you all about the area's history. The Old Town's fairy-tale architecture all around you just adds to the magical experience.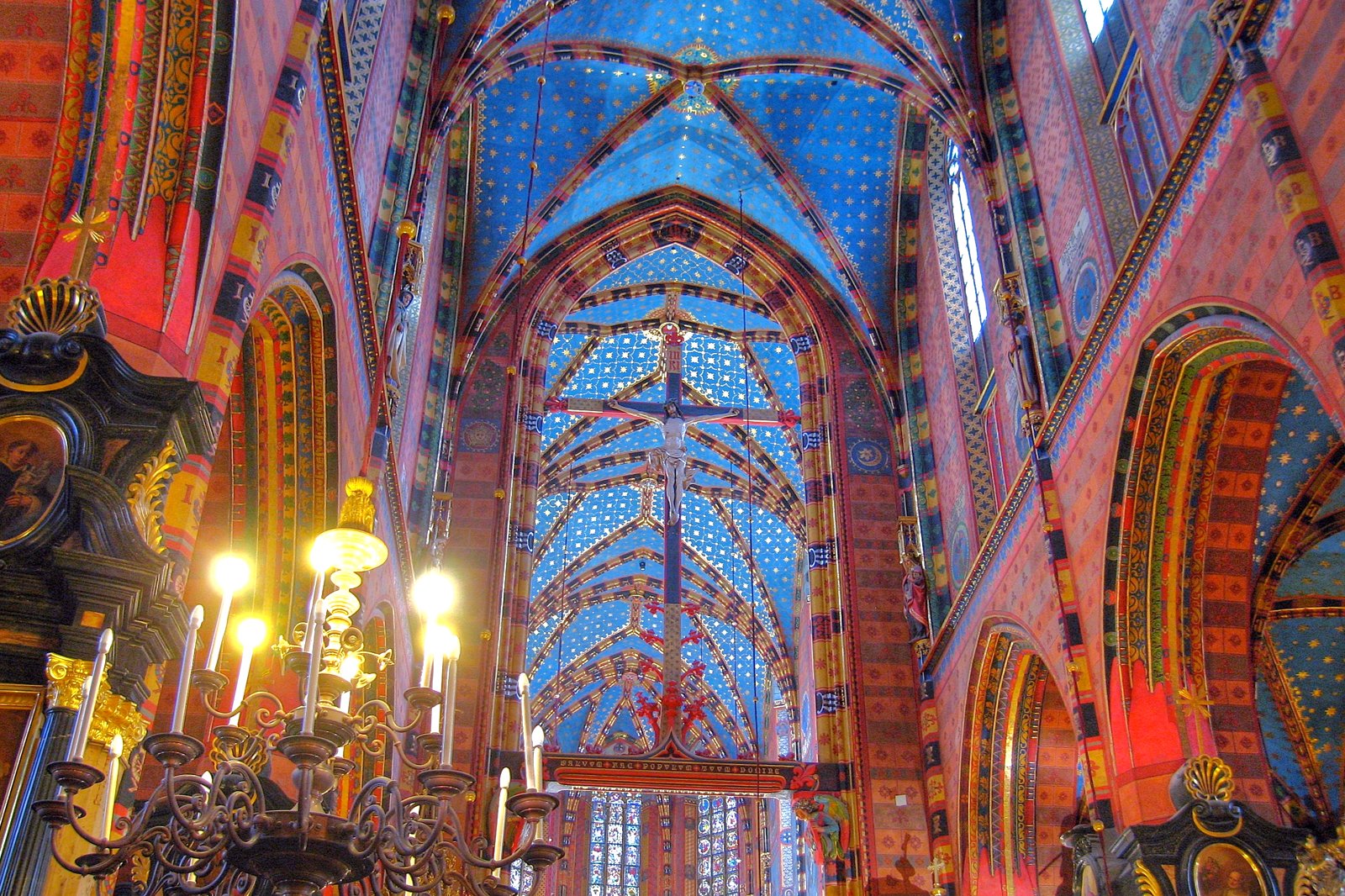 Step inside the colourful St. Mary's Basilica
The 14th-century Gothic church
One of the dominating features of the Old Town's Main Market Square, St. Mary's Basilica is just as impressive on the inside as it is on the outside. From the outside, you're drawn to its looming brick structure, with its asymmetrical twin towers. The taller of the 2 displays a bright golden crown on top of its Gothic spire.
Step inside the church doors and you're treated to an explosion of colour. From the breathtaking kaleidoscope of 14th-century stained-glass windows illuminating the altar, to the brightly coloured wall paintings and the mesmerising deep-blue ceiling, twinkling with golden stars, it's worth every bit of time to explore. Visit on the hour to hear the famous bugle call sound from the top of the tallest tower.
Location: St. Mary's Basilica, plac Mariacki 5, 31-042 Krakow, Poland
Open: Daily from 11.30am to 6pm
Phone: +48 12 422 07 37
Couples
History
Photo
Budget
photo by Mcirek (CC BY-SA 3.0) modified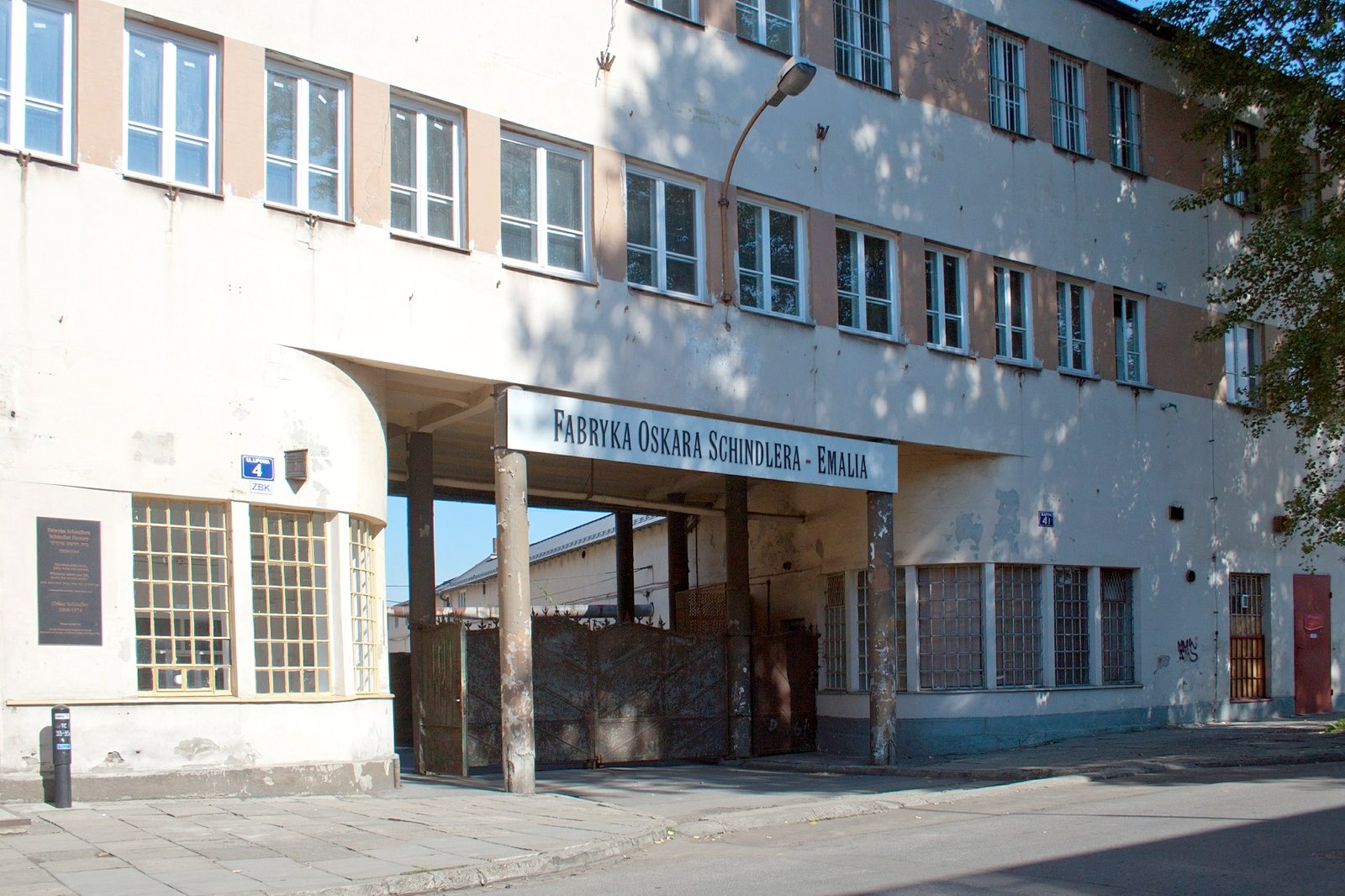 Must-See: Oskar Schindler's Factory
An insight into World War II Krakow
What was once Oskar Schindler's working enamel factory has now become a fascinating interactive museum in Krakow's bleak industrial district. Schindler, the Nazi industrialist, became famous for saving the lives of 1,200 Jews by employing them to work in his factories during the Holocaust.
Nowadays, the Schindler's Factory museum is devoted to his story and the history of Krakow during the World War II Nazi occupation. There are often temporary exhibitions taking place in the museum, but the permanent one is worth the visit on its own. Walk the recreated Krakow wartime street and see Schindler's office, preserved just how he left it, complete with his desk and huge map of Europe.
Location: Oskar Schindler's Enamel Factory, Lipowa 4, 30-702 Krakow, Poland
Open: April–October: daily from 10am to 8pm (Mondays until 4pm, every first Monday of the month until 2pm). November–March: daily from 10am to 6pm (Mondays until 2pm)
Phone: +48 12 257 10 17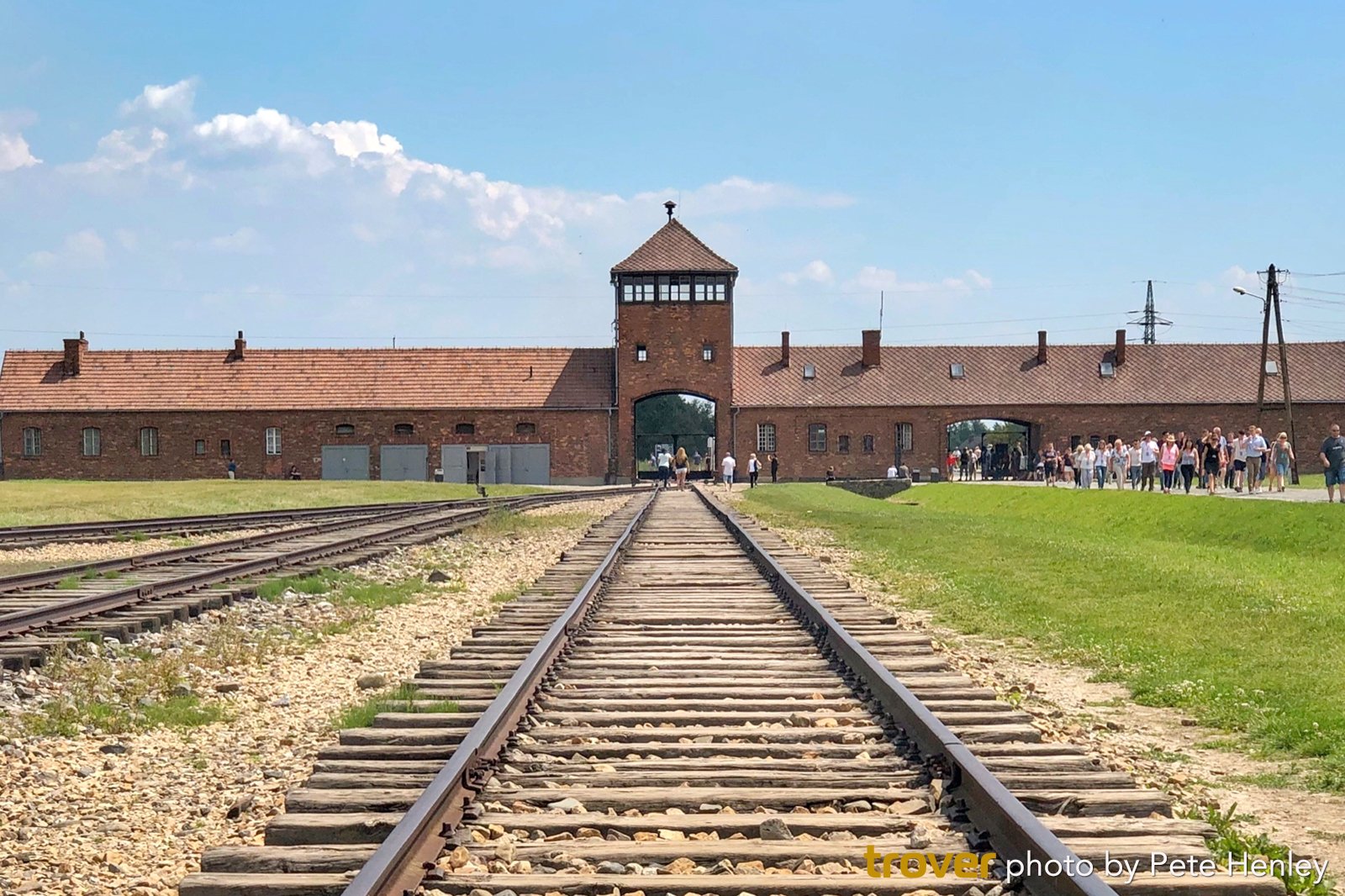 Learn about the Holocaust in Auschwitz
The infamous Nazi concentration camp
Auschwitz stands as a poignant and stark reminder of the dire conditions Jews faced during the Holocaust of World War II. A journey to this infamous extermination camp is sobering, emotional, but altogether unmissable. It was the largest of the Nazi concentration camps and now serves as a moving memorial to the 1 million Jews who lost their lives there.
It's possible to catch a bus from the centre of Krakow to Auschwitz, but it can be a little challenging to get to. So, to get the most out of the experience, it's advisable to book an excursion, which includes travel to and from Krakow, and a fully-guided tour of the concentration camp, prison blocks and gas chambers.
Location: Memorial and Museum Auschwitz-Birkenau, Więźniów Oświęcimia 20, 32-603 Oświęcim, Poland
Open: Daily from 7.30am (closing hours vary by season)
Phone: +48 33 844 80 99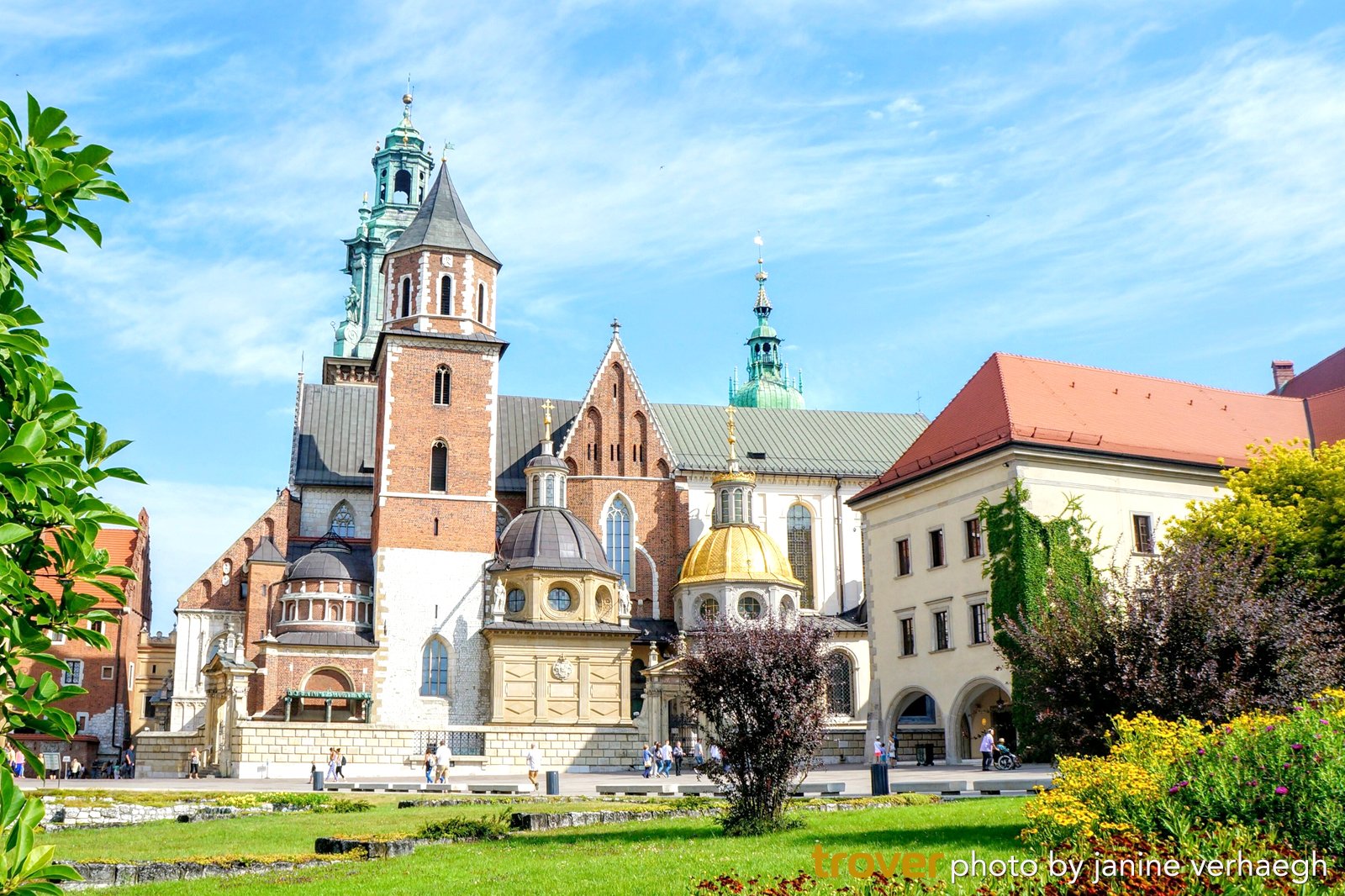 Must-See: Wawel Royal Castle
Krakow's iconic attraction
Climb Wawel Hill and experience the imposing Wawel Castle with its dramatic fairy-tale spires; the most famous attraction in Krakow. It's not just iconic to the city, but it's a symbol of Poland's national identity, too. Visible from nearly every corner of Krakow, you'll get superb views from the top as you wander the castle grounds.
Now a museum, the castle consists of 5 separate sections (each requiring separate tickets): The State Rooms, the Royal Private Apartments, Lost Wawel, the Crown Treasury & Armoury and the Exhibition of Oriental Art. Make sure you time your visit well, as you'll want at least a couple of hours to look around everywhere and you may experience some queues while waiting to get in.
Location: Wawel Royal Castle, Wawel 5, 31-001 Krakow, Poland
Open: Opening hours vary by season and by section
Phone: +48 12 422 51 55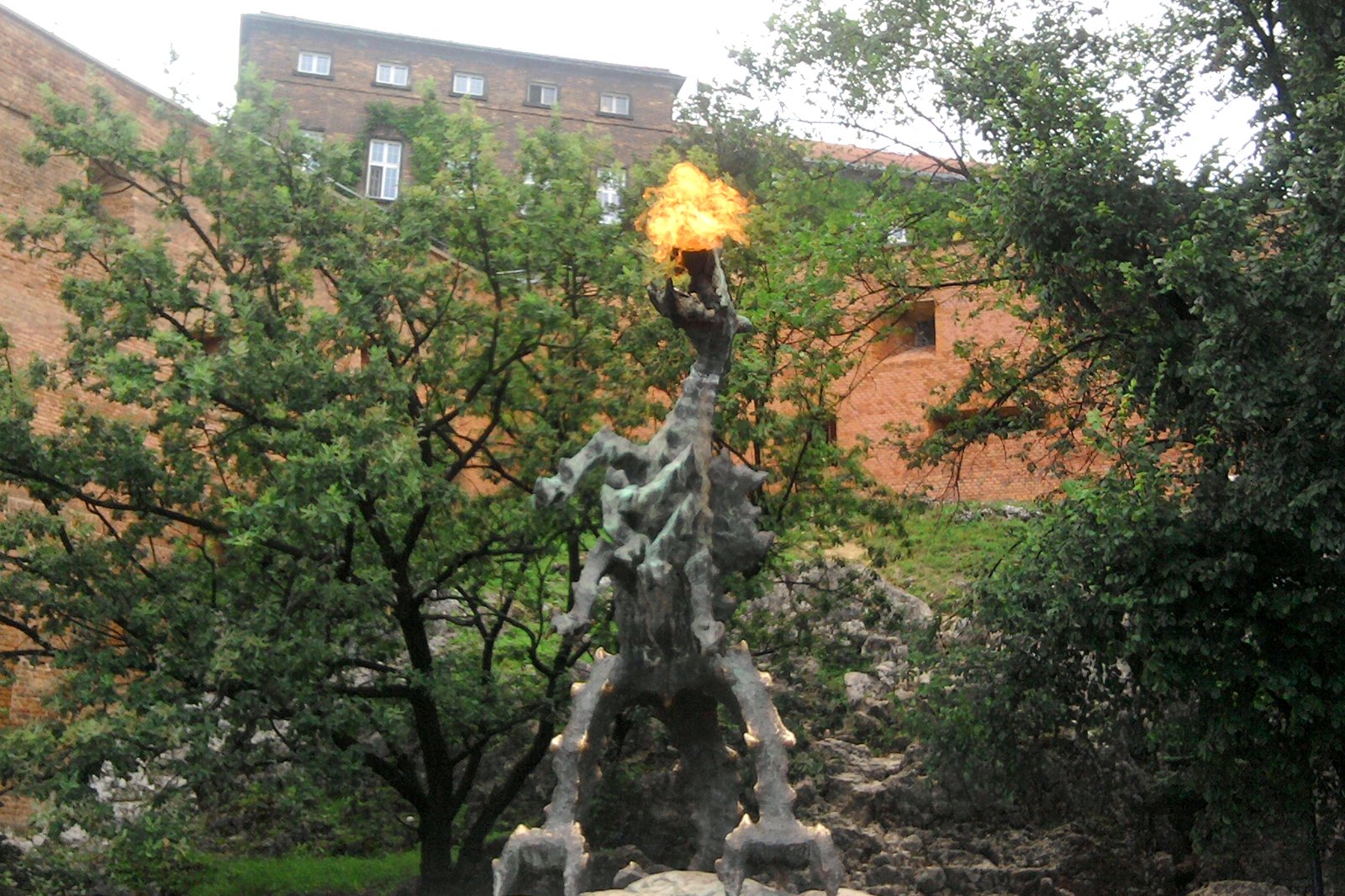 Message the fire-breathing Wawel Dragon
The legendary Wawel Hill statue
Head just outside the grounds of Wawel Castle and witness the fierce Wawel Dragon breathe real fire before your eyes. Legend has it that the mythical creature once dwelt in a cave beneath the castle, wreaking havoc with city dwellers during King Krakus' reign. That was until Skuba, the poor shoemaker, stuffed a sheepskin with sulphur and tricked the dragon into eating it. It caused the beast to become so thirsty that it drank from the Vistula River until it exploded.
Nowadays, the 6-metre-tall and 7-headed Wawel Dragon statue – named Smok Wawelski – can be found by the banks of the Vistula River. It shoots flames from its mouth every 5 minutes, but you can also text "SMOK" to 7168 to summons the flames yourself.
Location: Smok Wawelski, Stare Miasto, 31-001 Krakow, Poland
Families
Photo
Budget
Unusual
photo by Tomasz Józefczak (CC BY-SA 3.0) modified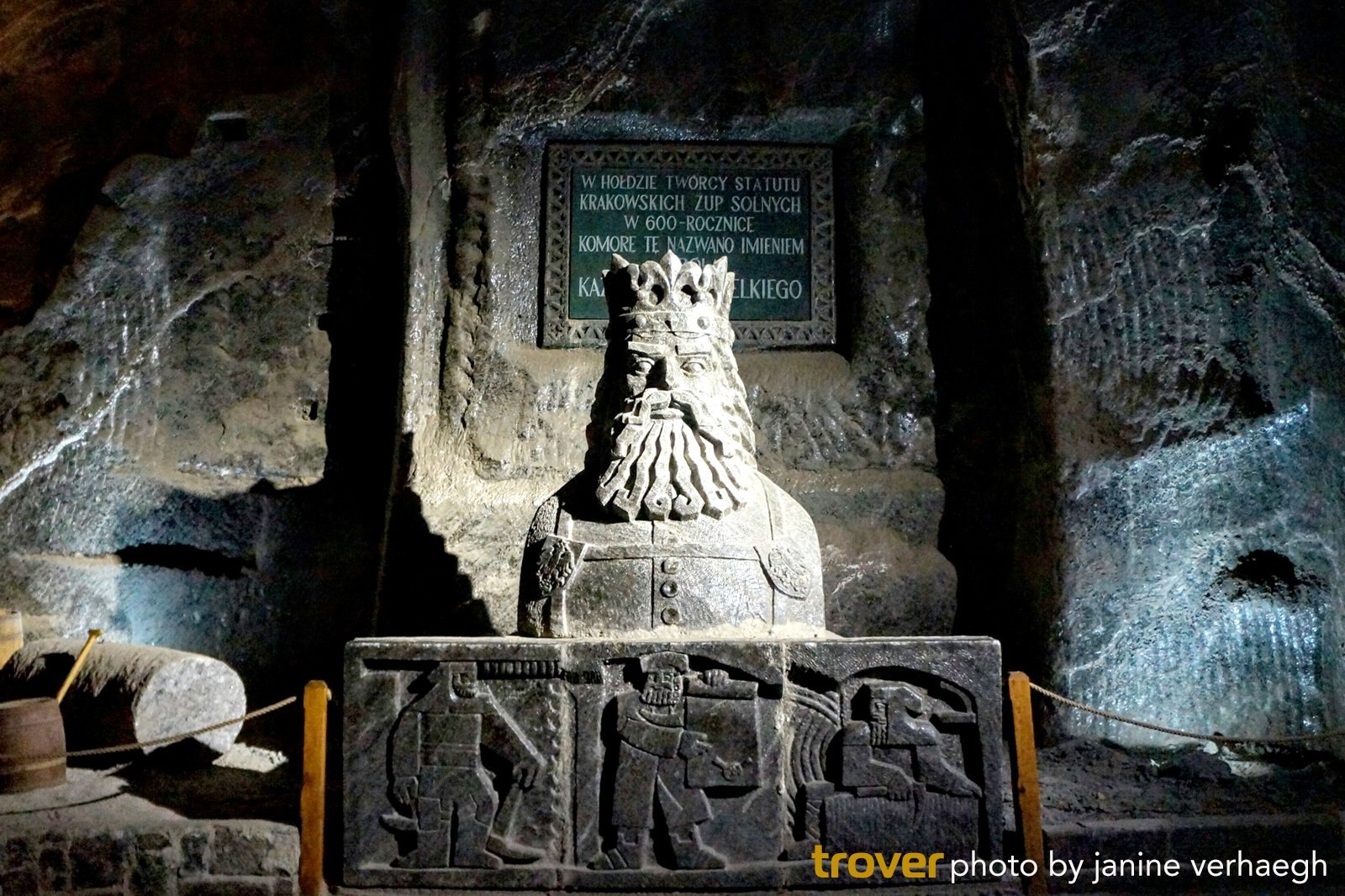 Take a tour of the Wieliczka Salt Mine
A fascinating underground labyrinth
An underground maze filled with ornate statues and elaborate chandeliers, the Wieliczka Salt Mine has to be seen to be believed. Now a protected UNESCO World Heritage Site, the former mine features 300 km of tunnels and chambers spread over 9 levels, the deepest of which is 327 metres below ground level.
Make the 14 km journey from Krakow city centre and experience the wonder of one of Poland's most popular attractions for yourself on a 2-hour guided tour. See the impressive Chapel of St. Kinga built entirely from salt, the dense waters of the salt lake and the 36-metre-high Stanislaw Staszic Chamber. Your ticket also includes a 1-hour tour of the Krakow Saltworks Museum.
Location: Wieliczka Salt Mine, Jana Mikołaja Daniłowicza 10, 32-020 Wieliczka, Poland
Open: April–October from 7.30am to 7.30pm. November–March from 8am to 5pm
Phone: +48 12 278 73 02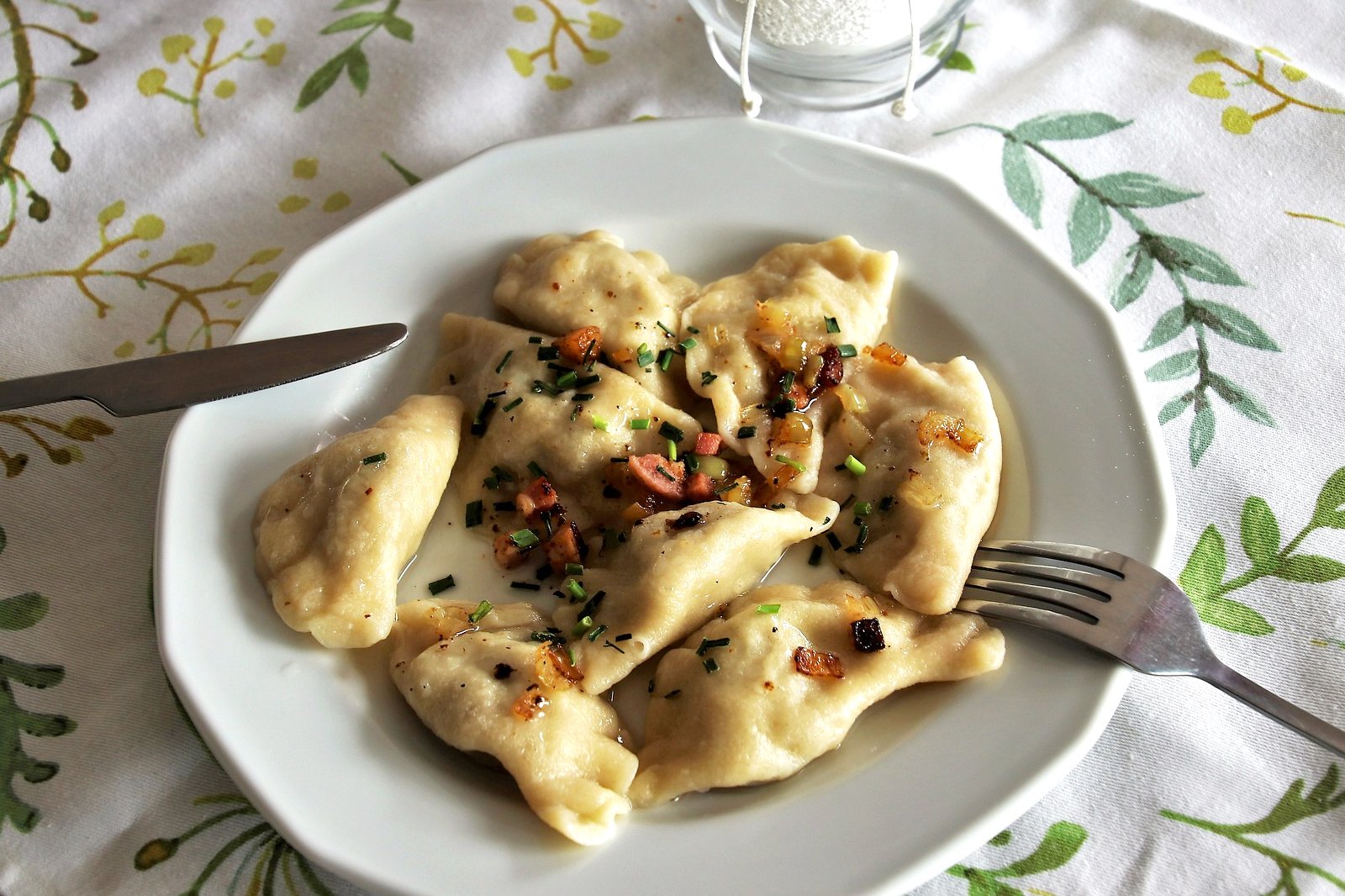 Tuck into some freshly-made pierogi
The delicious dumpling dish
You can't possibly head to Krakow – or anywhere else in Poland for that matter – without sampling some traditional pierogi, the most moreish of dishes. The Polish take on dumplings, filled pierogi can be savoury or sweet, and it makes for the tastiest and heartiest of comfort foods. Often seen on the starter menu in restaurants, you might want to hold off ordering your main if you haven't had pierogi before, as you'll be forgiven for wanting to order more of the same!
If you want to guarantee yourself some of the best pierogi in Krakow, where it features heavily on the menu and not just on the starters, head to Pierogarnia Krakowiacy in the Old Town. Take your pick from vegetarian pierogi, beef, game and pork pierogi or even dessert pierogi. The choice is seemingly endless.
Location: Pierogarnia Krakowiacy, Szewska 23, 33-332 Krakow, Poland
Open: Daily from 12pm to 10pm (Friday and Saturday until 11pm)
Phone: +48 12 422 21 69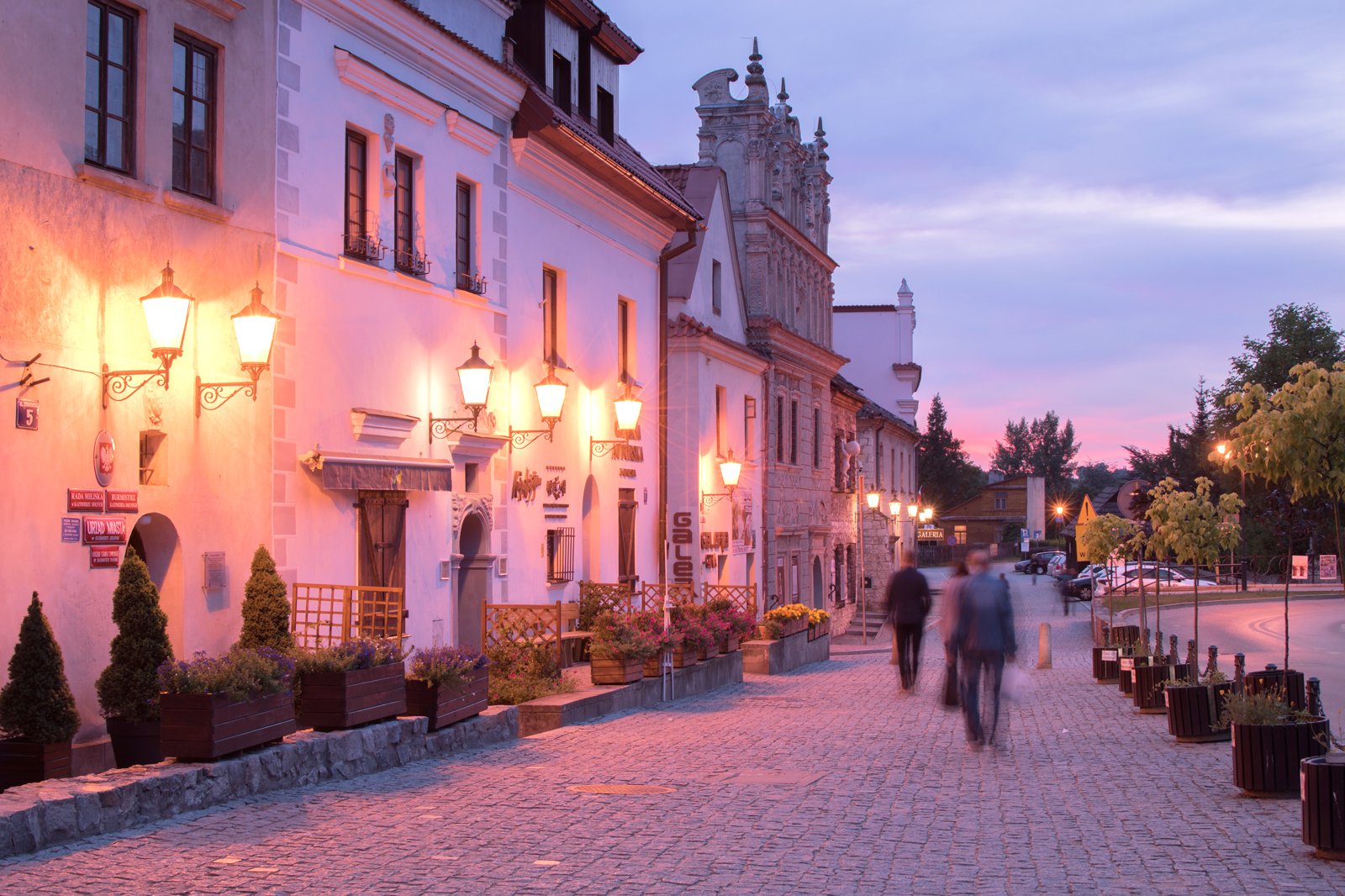 End the day in the hip Kazimieriz neighbourhood
The trendy Jewish quarter
After an action-packed day exploring the city, there's no better place to soak up the atmosphere and enjoy a drink or 2 than in Krakow's popular Kazimieriz neighbourhood. The lively Jewish quarter is as bursting with history and synagogues as it is boutique shops, unique galleries, colourful street art and bustling bars and cocktail dens.
This thriving part of the city oozes character and provides the perfect setting to sample some traditional Polish wódka with the locals. If you feel wobbly at the thought of neat shots of vodka, then try a refreshing Zubrowka bison grass vodka and apple juice instead.
Shoppers
History
Food
Nightlife
photo by Mateusz Szczepaniak (CC BY 3.0) modified