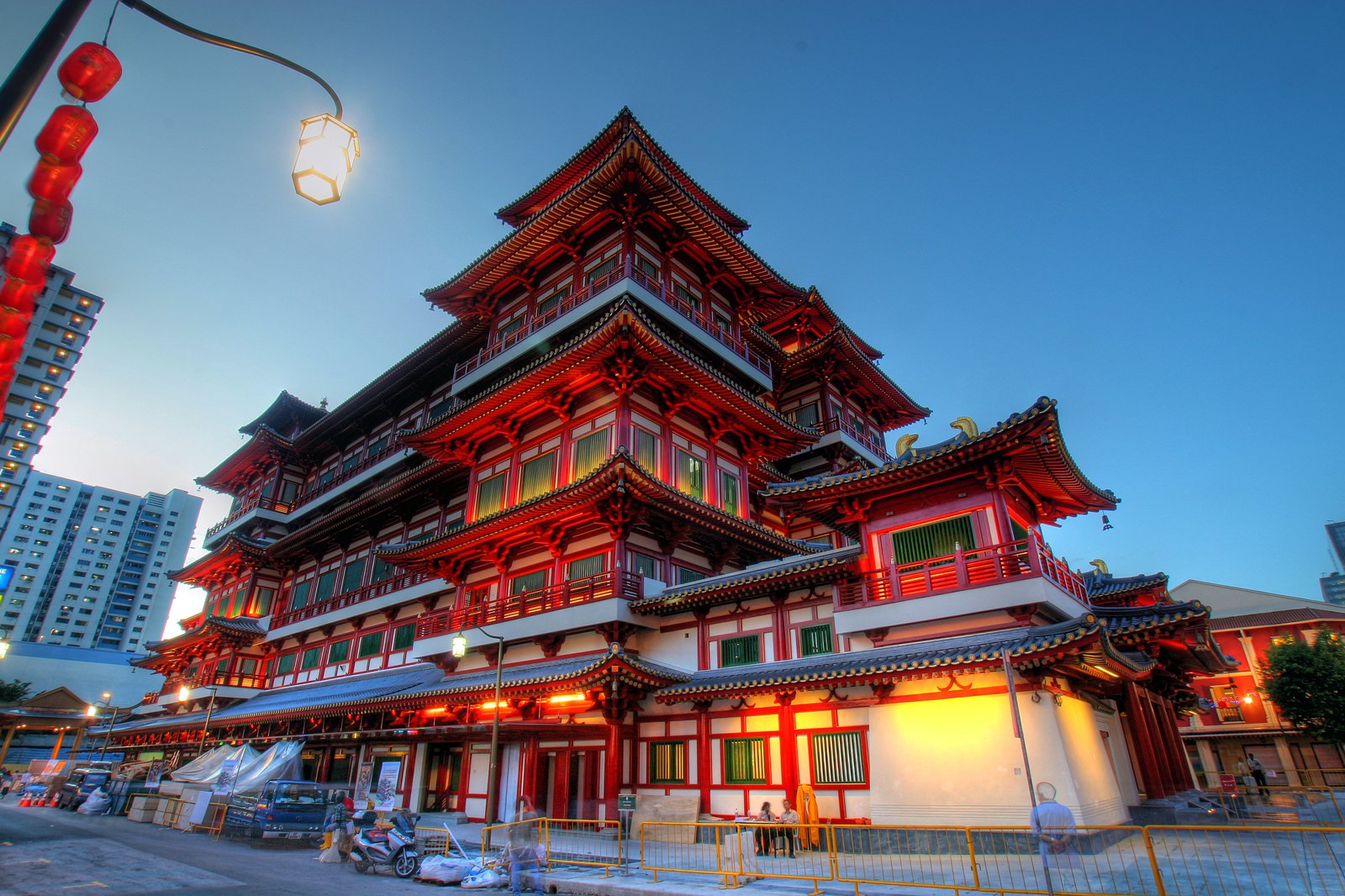 The Buddha Tooth Relic Temple is a remarkable 5-storey temple. When entering the gate, you'll immediately notice the stunning main hall with its high ceiling. The bell tower and drum tower are on the same floor.
The main draw is the solid gold 2-metre stupa on the 4th floor which is the place where the sacred relic is kept. Continuing up to the roof, there is a pagoda that has a large prayer wheel. The temple is built in a style based on the Buddhist mandala and integrated with the Buddhism of the Tang dynasty.
Buddha Tooth Relic Temple in Singapore - one of the highlights of 17 Best Things to Do in Singapore Chinatown and 21 Best Temples in Singapore (Read all about Singapore here)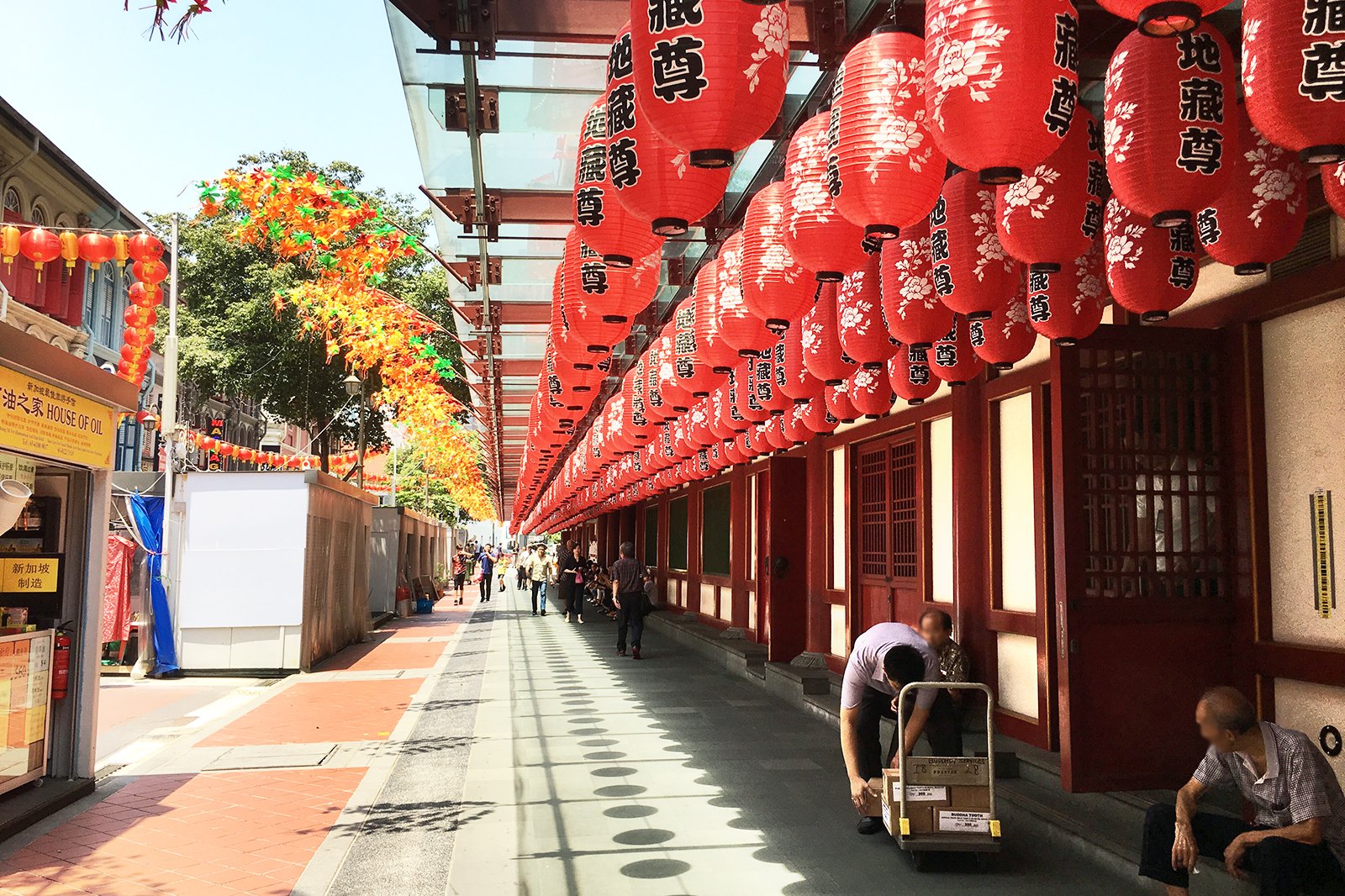 History, Highlights and Features
The sacred building in the heart of Chinatown was founded in 2002 and opened to the public only in 2007. A visit to Buddha Tooth Relic Temple can be a memorable experience because it is rich in history and art. The Buddhist Culture Museum on the third-floor houses about 300 Buddhist artefacts from all around Asia including China, Thailand, Myanmar, and Pakistan.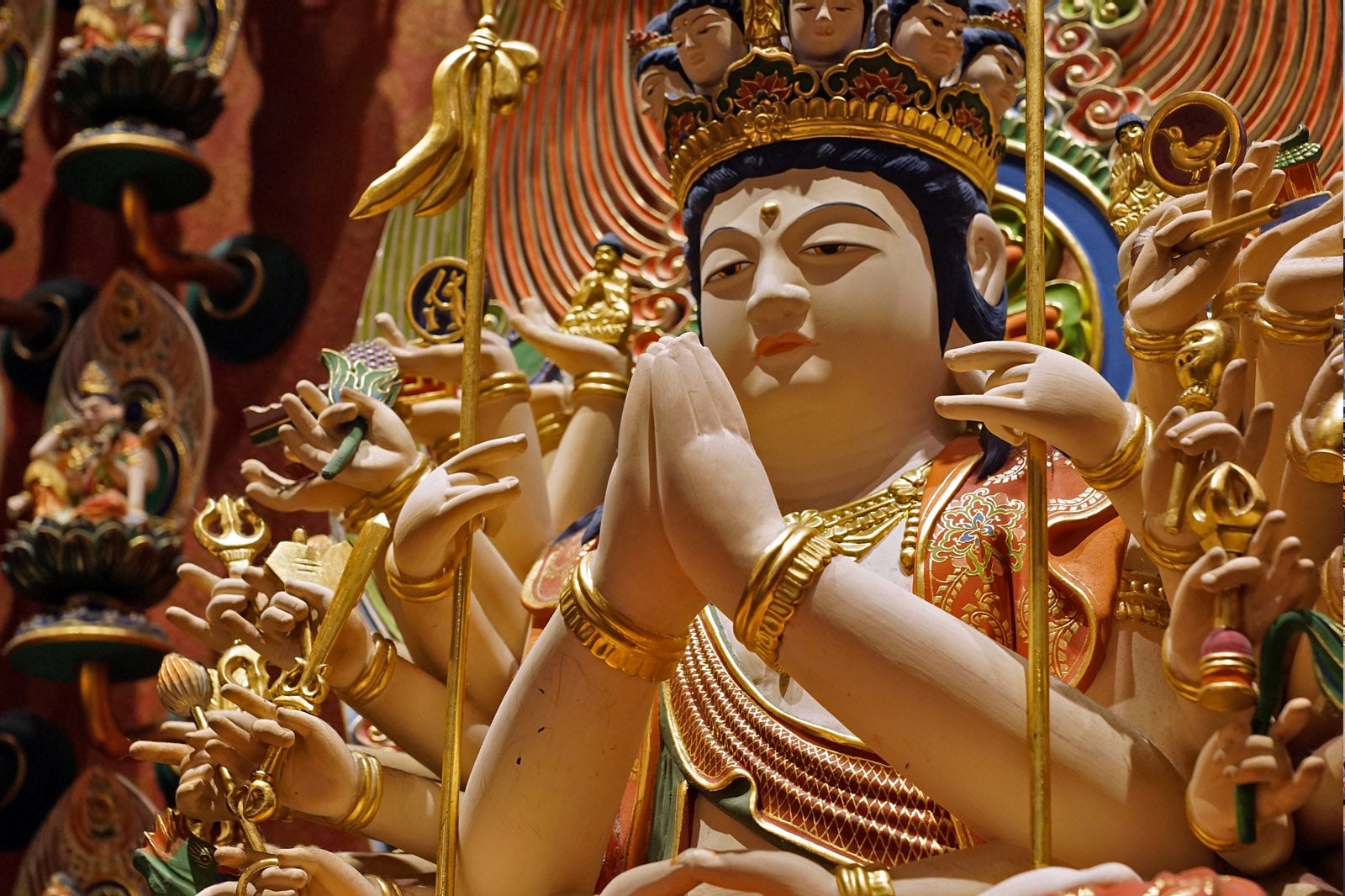 They offer a free English-language tour every Tuesday and Thursday. To avoid disappointment, it's wise to book early by calling in advance. The little teahouse on the 2nd floor is a nice place to relax after the tour, which usually lasts about an hour, and you'll be served not only tea but some vegetarian cuisine.
The temple holds ceremonies daily – visitors are allowed to take photos, even during services. Respectful attire is required when visiting the temple: avoid off-the-shoulder T-shirts, shorts, and mini-skirts.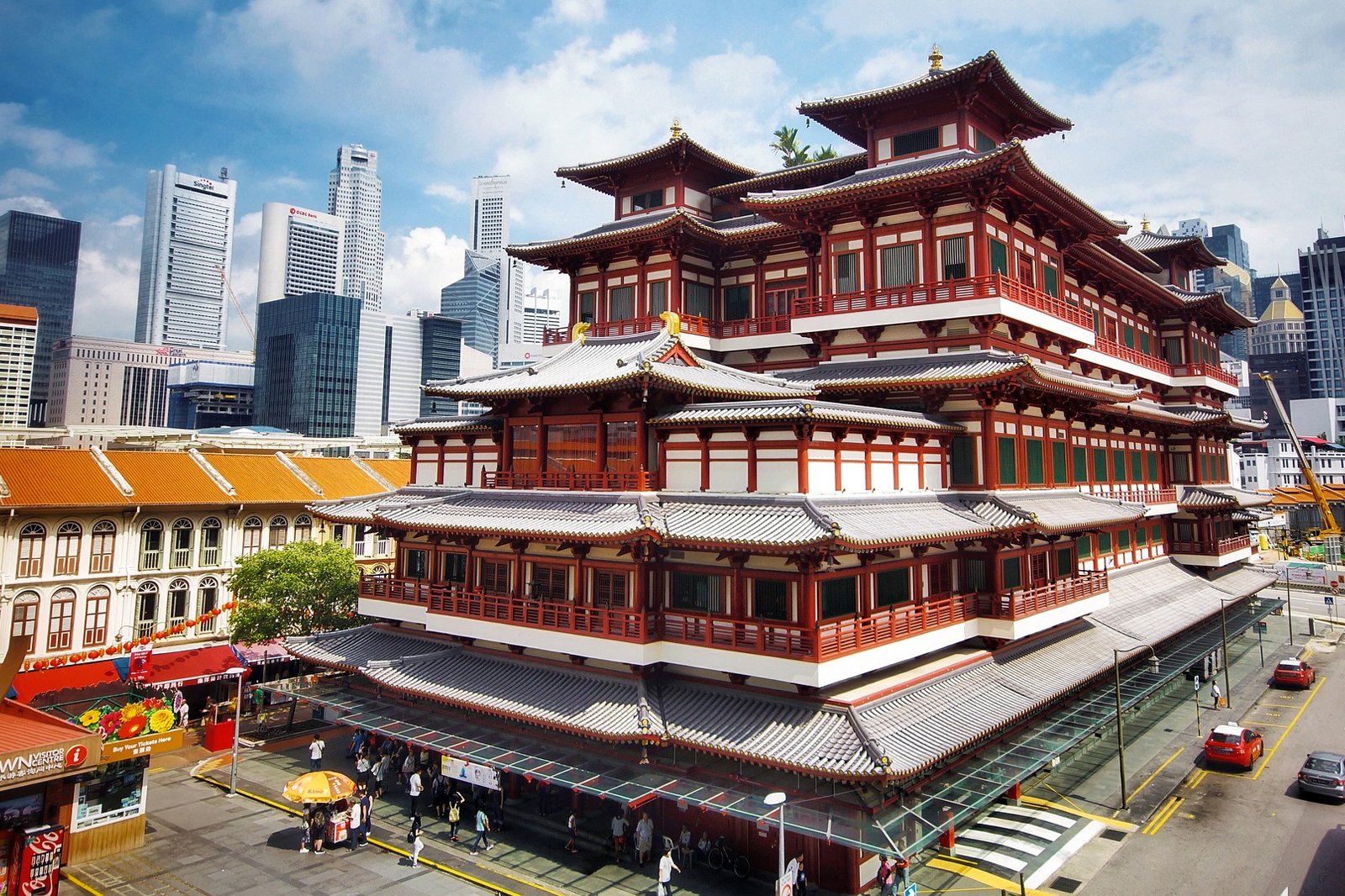 Buddha Tooth Relic Temple in Singapore
Location: 288 South Bridge Road, Singapore 058840, Singapore
Open: Daily from 9am to 6.30pm
Phone: +65 6220 0220
Back to top