9 Best Things to Do in Lima
What is Lima Most Famous For?
There are plenty of things to do in Lima besides hitting up its gorgeous beaches – Peru's capital is an equally modern city as it is traditional, offering a variety of boutique restaurants, breweries, and art galleries. Historical sites include 16th-century monasteries (with creepy catacombs), Spanish colonial structures, and cathedrals, all located within its UNESCO-listed city centre.
Aside from sightseeing, you can also find world-class surfing spots and paragliding excursions throughout Lima's vibrant districts. With colourful markets in almost every corner and enough ceviche (and pisco sour) to feed an army, Lima is arguably one of the best places to visit in South America.
What are the best things to do in Lima?
1
Historic Centre of Lima
See classic architecture and historic spots
Lima's historic centre stretches from Plaza San Martin to Plaza de Armas, within the Lima District. It's where you can experience Peru's well-preserved colonial past, with important sites such as the Cathedral of Lima, Presidential Palace, and the Main Square. Start the day walking streets dating back to the 1530s, gazing up at the famous Lima balconies, and immersing yourself in one of the most traditional places in the country.
Location: Centro Historico de Lima, Lima District 15082, Peru
2
Peruvian catacombs
Learn the history behind the final resting place of over 25,000 Limeños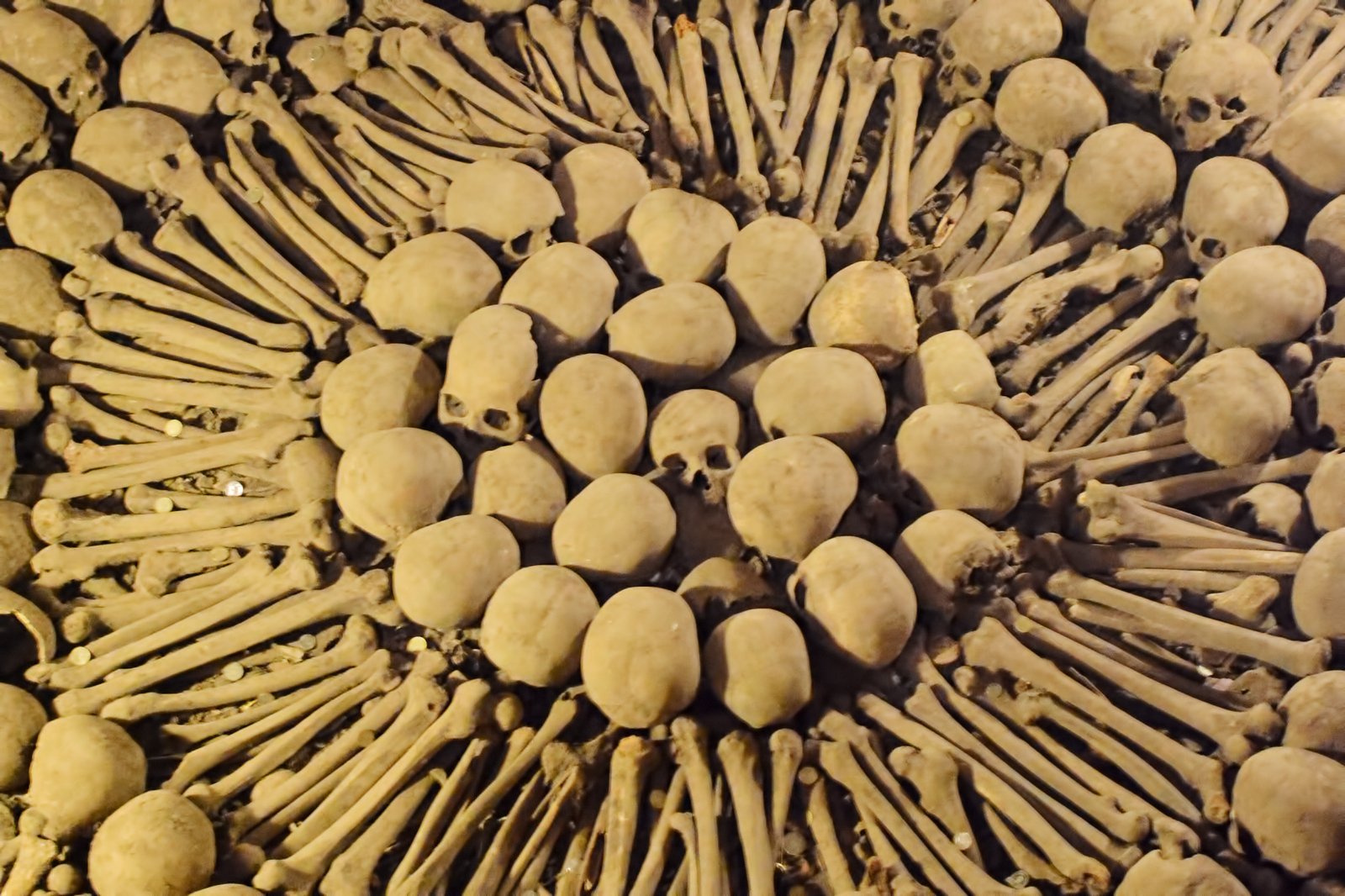 The eerie Peruvian catacombs are located under the Basílica y Convento de San Francisco de Lima (Saint Francis Monastery). The Spanish baroque monastery and the surrounding historic centre of Lima are part of a UNESCO World Heritage site. Explore the final resting place for over 25,000 wealthy Limeños, a practice that stopped in 1808.
The larger bones such as femurs, forearms, and skulls are arranged in a circular pattern to make them more aesthetically pleasing to fans of the morbid. You can join a guided tour for about $3, which takes an hour and includes a chronological telling of the catacombs' history.
Location: Jirón Carabaya, Cercado de Lima 15001, Peru
Open: Monday–Friday from 9 am to 5 pm, Saturday from 10 am to 1 pm, Sunday from 1 pm to 5 pm
photo by M M (CC BY-SA 2.0) modified
3
Lima surfing spots
Surf on the 250-km Pacific coastline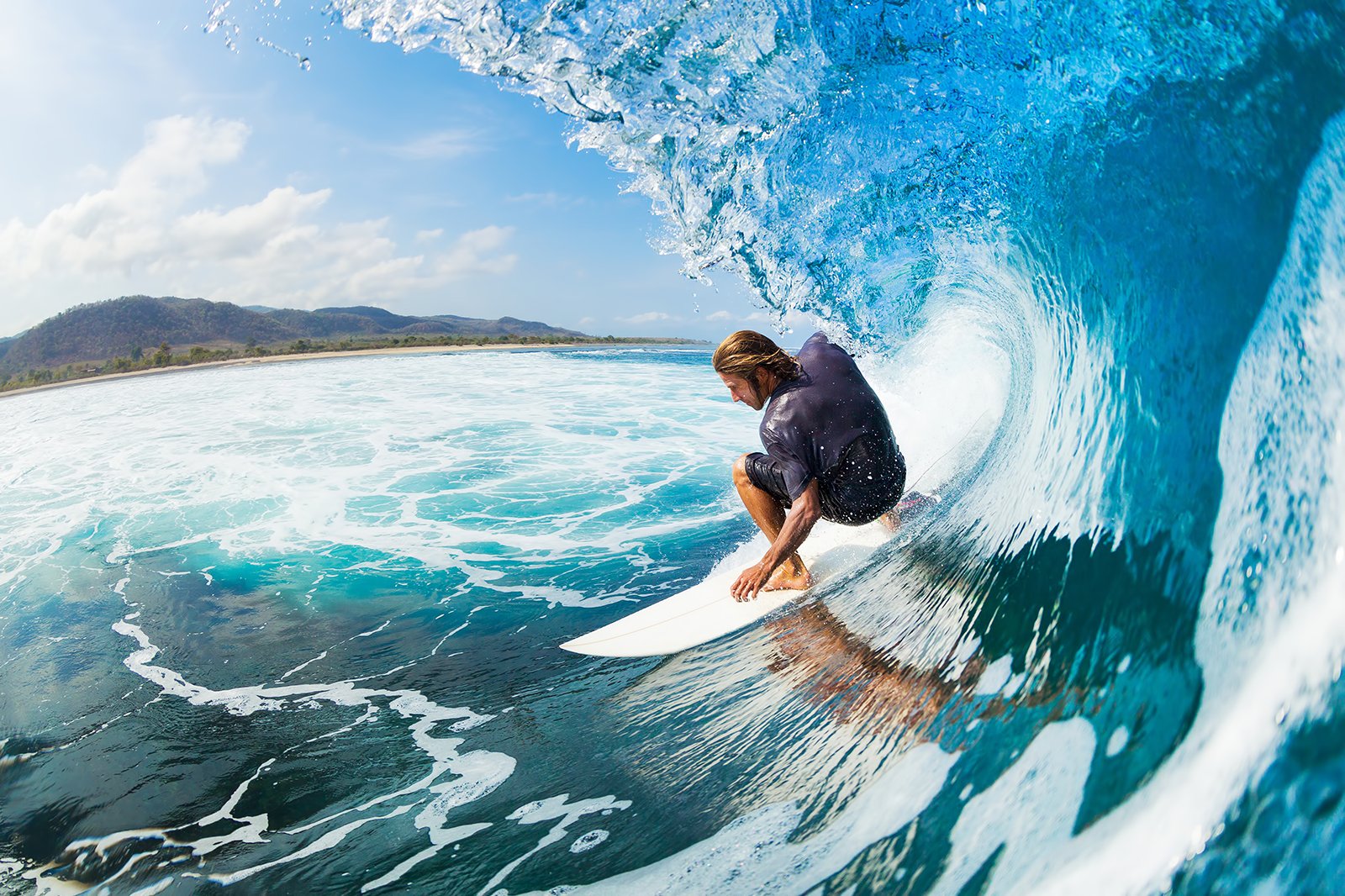 Test the waves of Lima by surfing the 250-km-long pacific coastline. A favourite destination for many surfers across the world, the town enjoys some of the best swells from May through August. Lima is also home to a variety of surfing schools, offering courses for beginners looking to learn how to surf.
Head down south to La Herradura, a famous point break that offers one of the best waves in Peru in the Chorrillos District. It's about a 30-minute drive of Lima, and get there early as this spot becomes quite crowded later in the day. Experienced surfers may enjoy the challenging swells in Punta Hermosa.
4
Tour the city on a Mirabus
See the city aboard an air-conditioned double-decker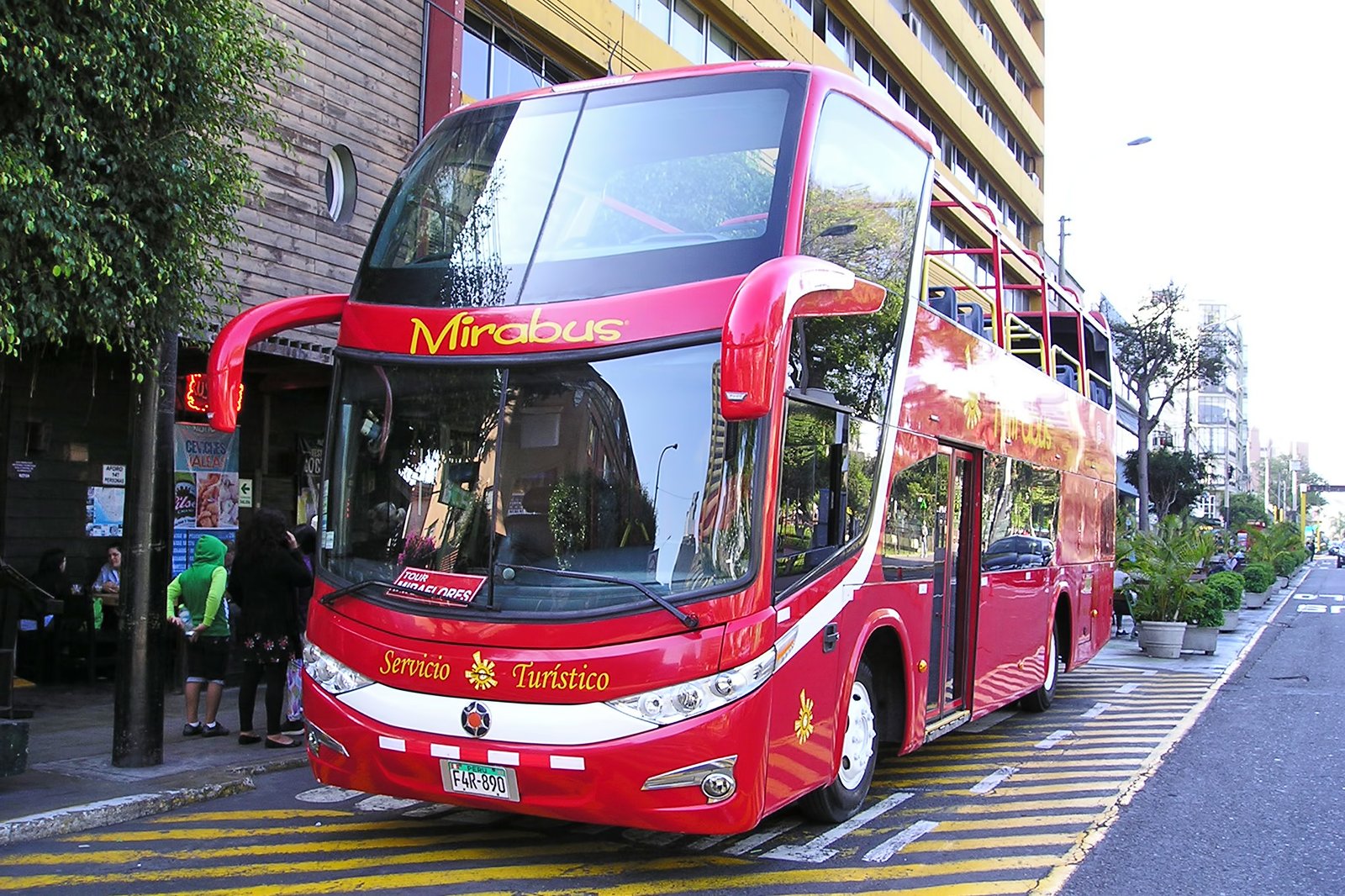 The Mirabus bus company offers enjoyable day and night tours in and around Lima. Departing from Parque Kennedy in Miraflores, you'll explore the city's historic centre on a double-decker bus, with a panoramic view from the upper and open-air deck.
Its 'Classic Lima Day Tour' takes around 3½ hours, covering most major spots in Lima as well as nearby districts such as Barranco and Miraflores. The bus also make stops along the way so that you can get off and explore the sights on foot. The tour also include bilingual guides sharing interesting facts about Lima's colonial history.
photo by KK70088 (CC BY-SA 2.0) modified
5
Paragliding in Miraflores
Fly high above the seafront cliffs with an experienced instructor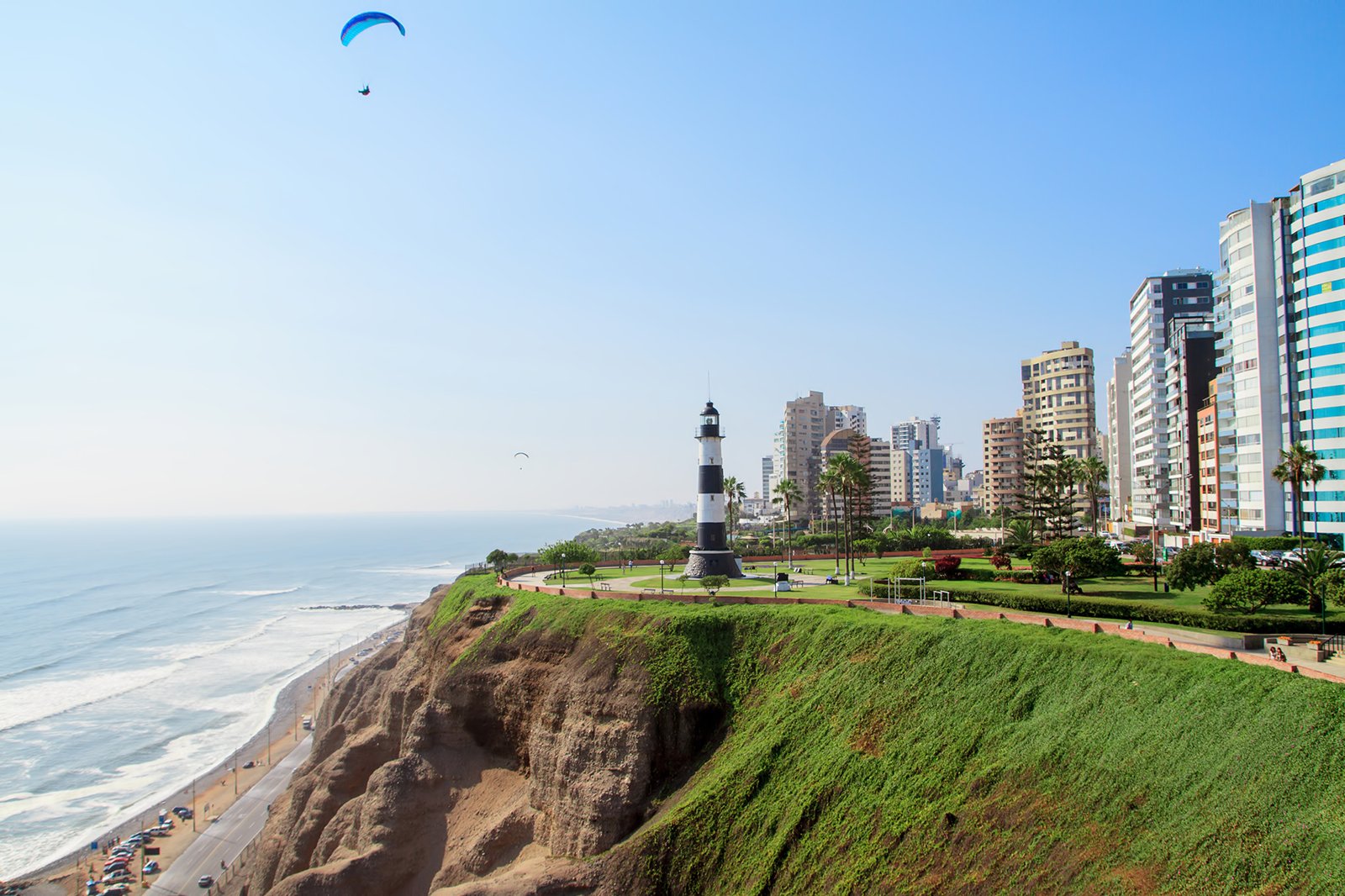 After spending time in Lima's museums, art galleries, and markets, finish off the trip by paragliding off the cliffs of Lima's nearby town, Miraflores. The most popular spot for this is located at Parque Raimondi, where there are plenty of places offering both tandem and expert flights.
Choose a tandem flight if you're a novice at paragliding – you'll find yourself strapped to an experienced paragliding instructor who'll take you up for a 10-minute flight above the seafront cliffs.
Location: Malecón Cisneros 4013, Miraflores 15074, Peru
6
Mercado Indio
Take home genuine Peruvian souvenirs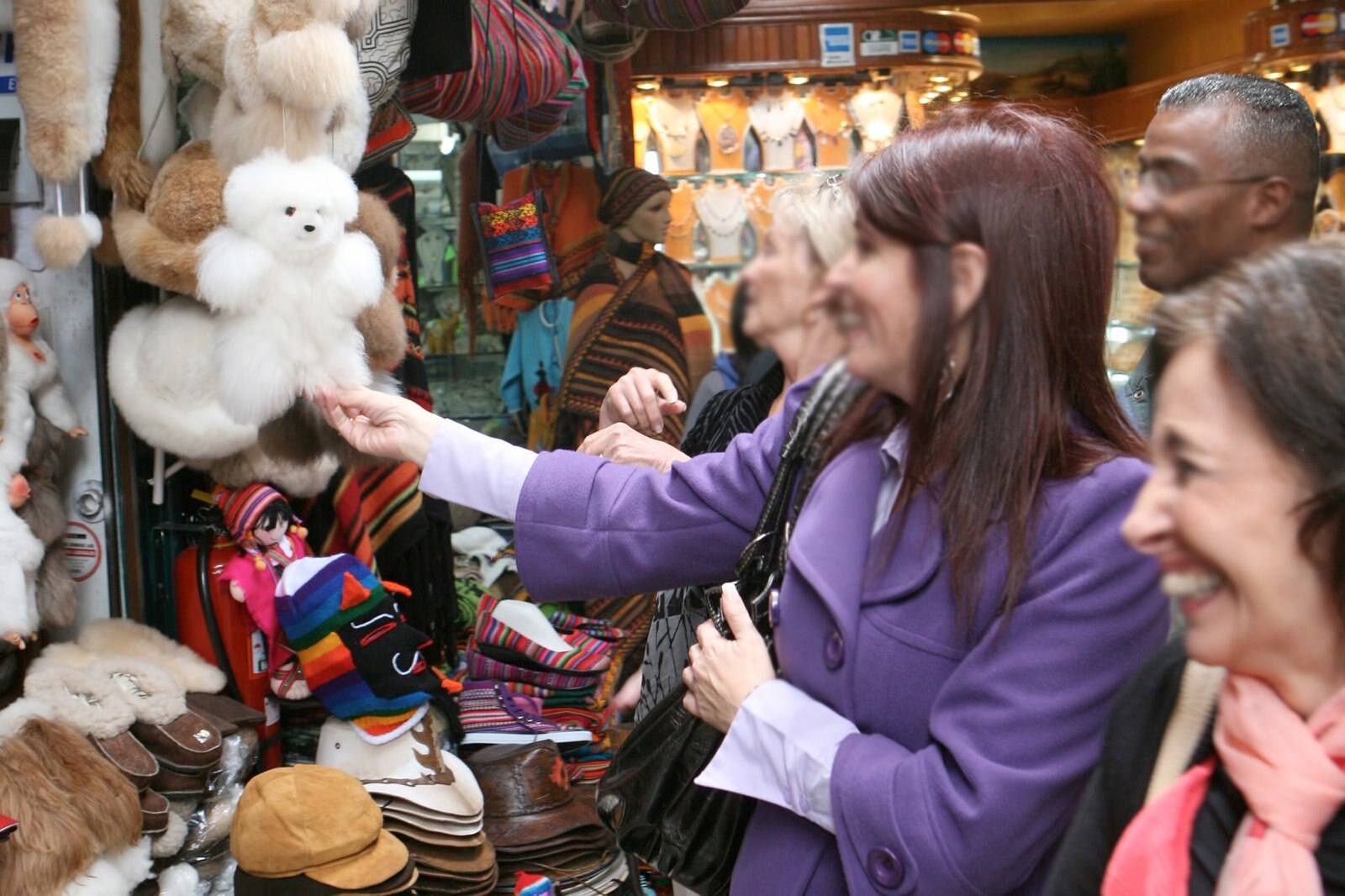 Lima's Mercado Indio (Indian Market) attracts shoppers on the lookout for authentic and colourful souvenirs. Located on Avenida Petit Thouars in Miraflores, this traditional marketplace is relatively inexpensive and a great place to purchase traditional Peruvian handcrafts such as alpaca sweaters, embroidered cushions, woven textiles, ceramics, and jewellery. Remember to haggle with the store owners, who are very used to the practice. You'll often end up getting a discount of up to 40% if you know how to bargain properly.
Location: Petit Thouars 5245, Miraflores, Lima 18, Peru
Open: Daily from 10 am to 7 pm
7
Parque del Amor
For couples visiting Lima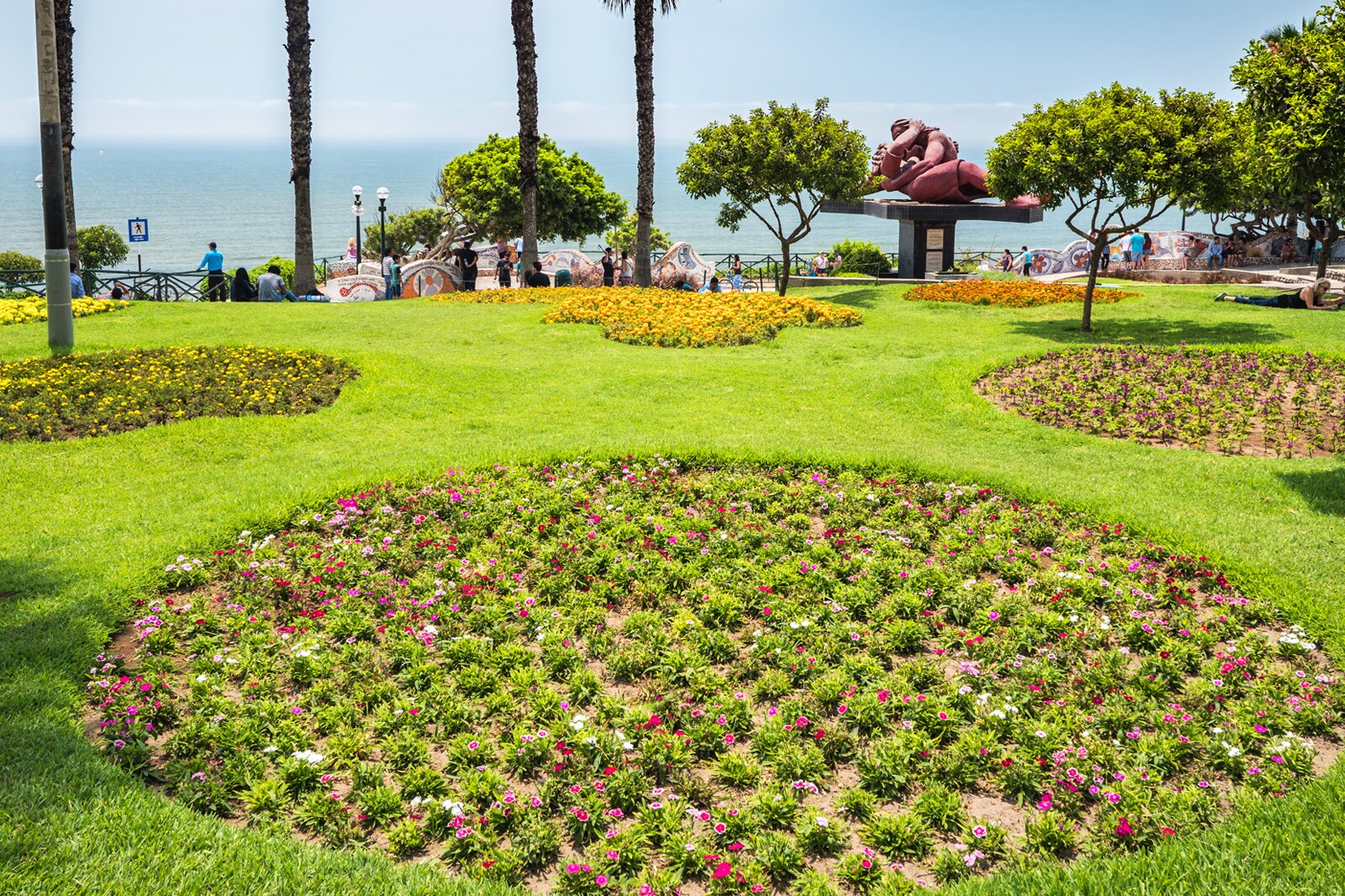 Parque del Amor is a landscaped park in Miraflores, where you can enjoy views of ocean and unique art sculptures. It pays homage to love with a massive statue called "El Beso" (The Kiss) from Victor Delfí and walls decorated with colourful mosaics. Parque del Amor is usually busy during sunset, as you can watch the sun setting over the Bay of Lima and Pacific Ocean.
Location: Malecón Cisneros, Miraflores 15074, Peru
8
Nazca Lines
See immerse designs carved into mountain sides and desert rocks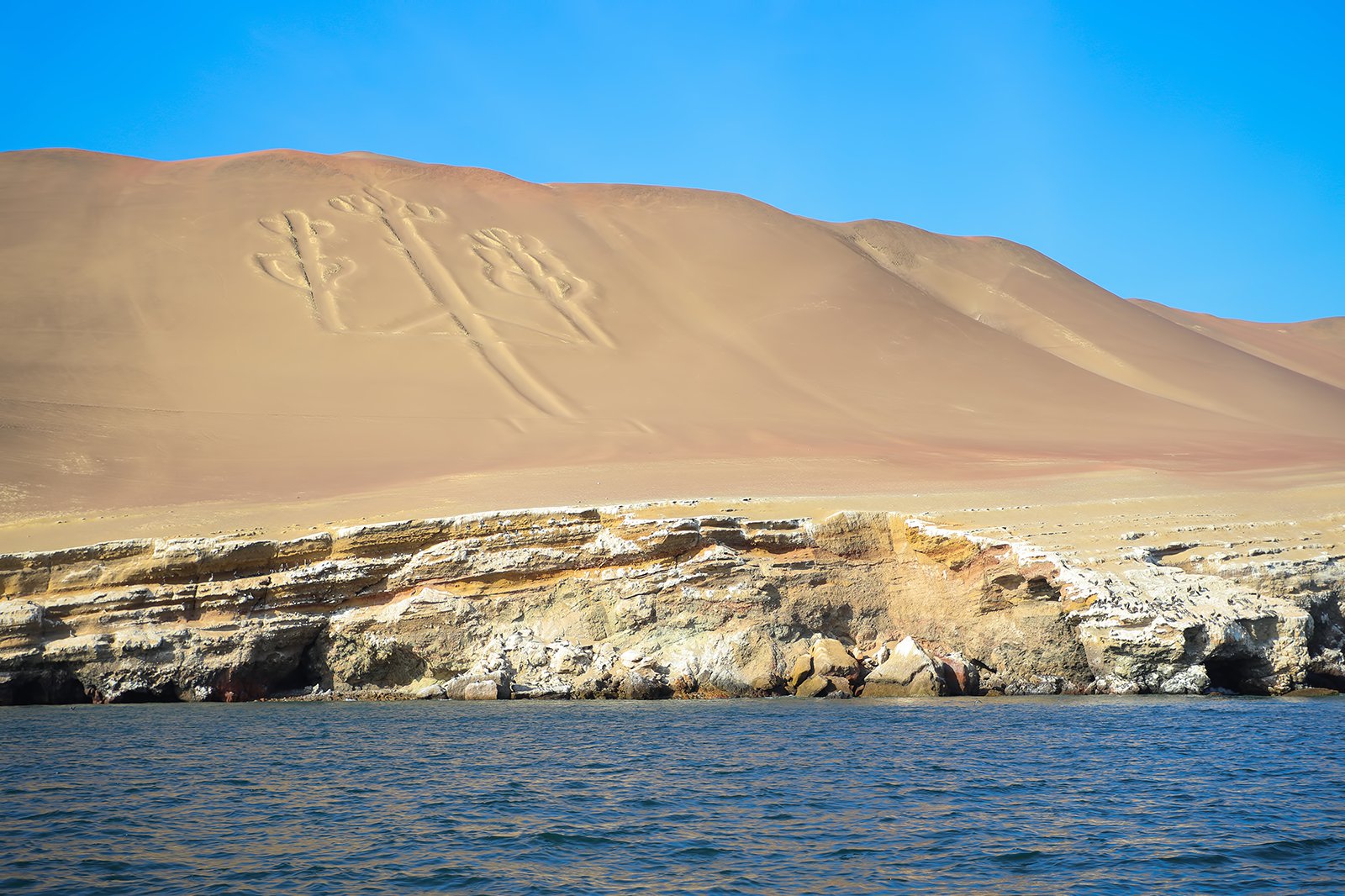 The Nazca Lines are a series of geoglyphs etched into desert landscapes, which nobody knows exactly who were responsible for. Located in Nazca Desert, these ancient patterns take up over 1,000 sq km, and are best seen from the air.
Aerial tours are available in Lima to take you to see the 300 different designs, which include a spider, monkey, cactus, and whale. Many Peruvians still hold on to the idea that these designs were carved into the desert rock by aliens, but you can visit the site and decide that for yourself.
Location: Nazca Lines, Lima, Peru
9
Barranco
Check out one of the trendiest districts in Lima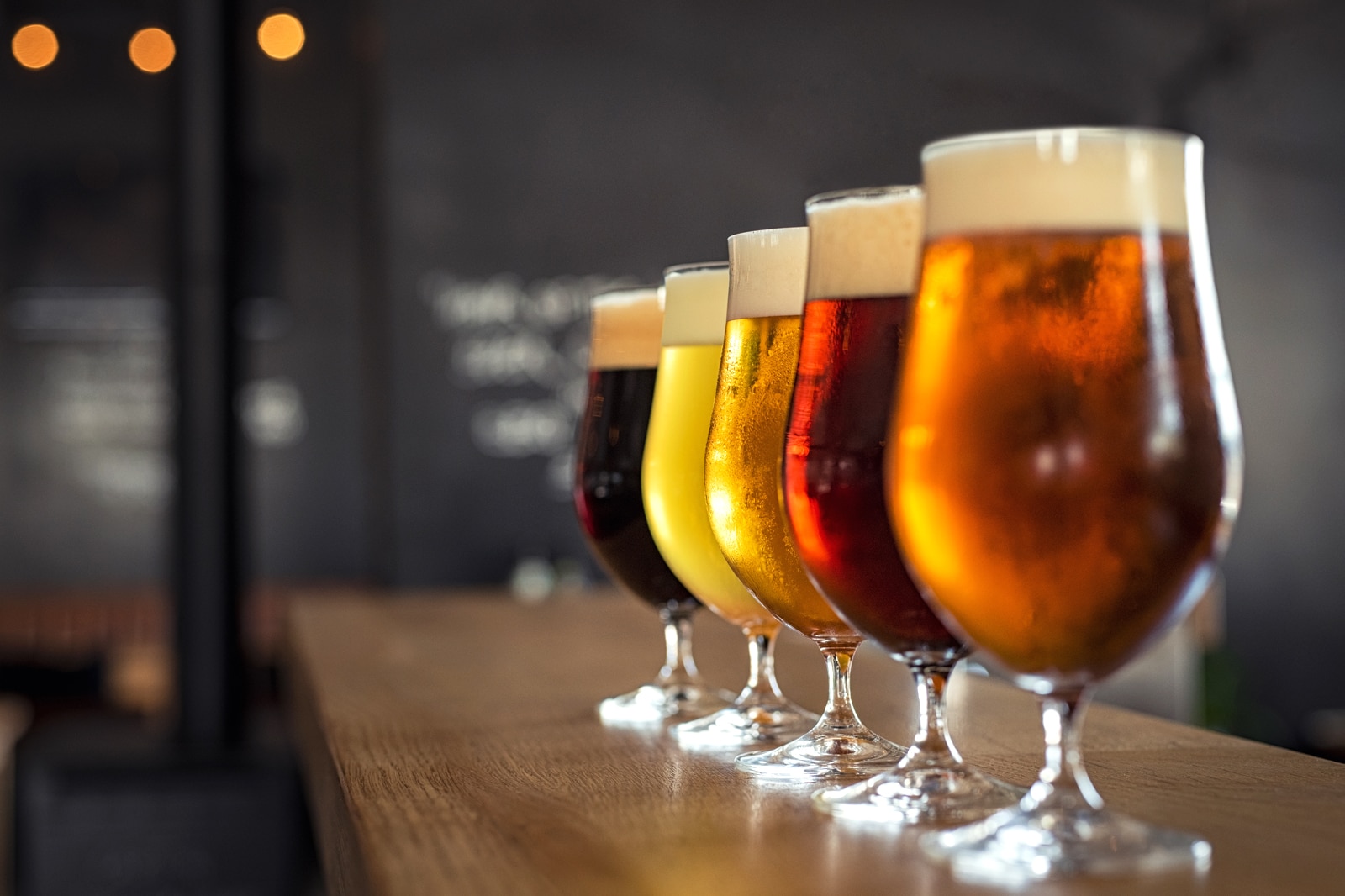 Located 12 km south of the Historic Centre of Lima, Barranco is one of the city's most romantic and bohemian districts. The area is also home to many of Peru's artists, musicians, designers and photographers – you'll find a variety of boutique restaurants and breweries, as well as art galleries, cocktail bars, and public parks. Barranco is where you can visit Puente de los Suspiros (the Bridge of Sighs), which is said to grant wishes if you hold your breath while crossing it.
Location: Barranco District, Lima, Peru
Back to top