How to Make the Most of Your Marseille Football Trip
Everything you need to know before, during, and after the match
Hotels.com is an official travel partner of the UEFA Champions League and sponsors of Olympique de Marseille, helping fans travel across Europe with a diverse range of accommodation options wherever the next match takes place.
Marseille is France's most football-obsessed city, and there's only one beloved club here – Olympique de Marseille. The team has long been the most successful French team to take part in European competitions, and travelling fans often mark a fixture against OM as a highlight of the season.
Looking out across the Mediterranean coast, this cosmopolitan port city is unique to France and makes a fantastic destination for football fans looking to combine a fun weekend away to watch football and take in the sights of this ancient city with discernible links to North Africa, Greece and beyond.
1
Olympique de Marseille FC
France's biggest and most successful football club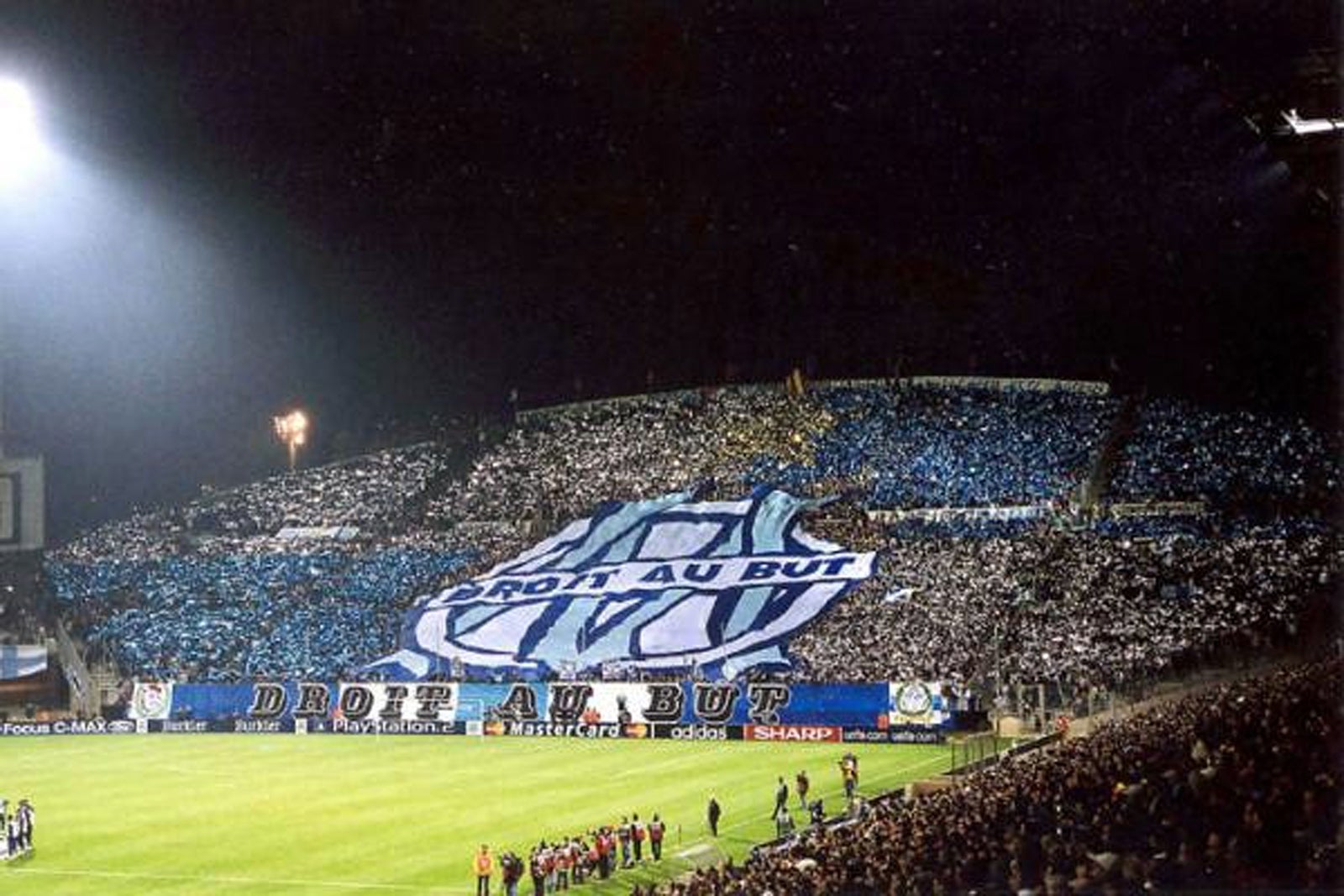 Olympique de Marseille is widely regarded as the most popular team in France, with the most passionate fans and the largest attendances in the country. They have won the Ligue 1 on multiple occasions, as well as the UEFA Champions League – the biggest achievement in European football – in 1993. The late 1980s and early '90s was undoubtedly their heyday, when Marseille won 5 consecutive titles. Players like Didier Deschamps, Eric Cantona and Jean-Pierre Papin made this team one of the most formidable in Europe.
Founded in 1899, Olympique de Marseille has always been a force in French football. In the 21st century, they have been overshadowed by teams from Paris and Lyon, but thanks to passionate support (including sponsorship from us at Hotels.com), Marseille still retains a special reverence with football fans. In fact, the biggest game of the Ligue 1 season is when Marseille meet Paris Saint-Germain – France's 2 biggest football clubs. Known to all as "Le Classique", the atmosphere is electric.
2
Orange Vélodrome
The largest club stadium in France and home of Olympique de Marseille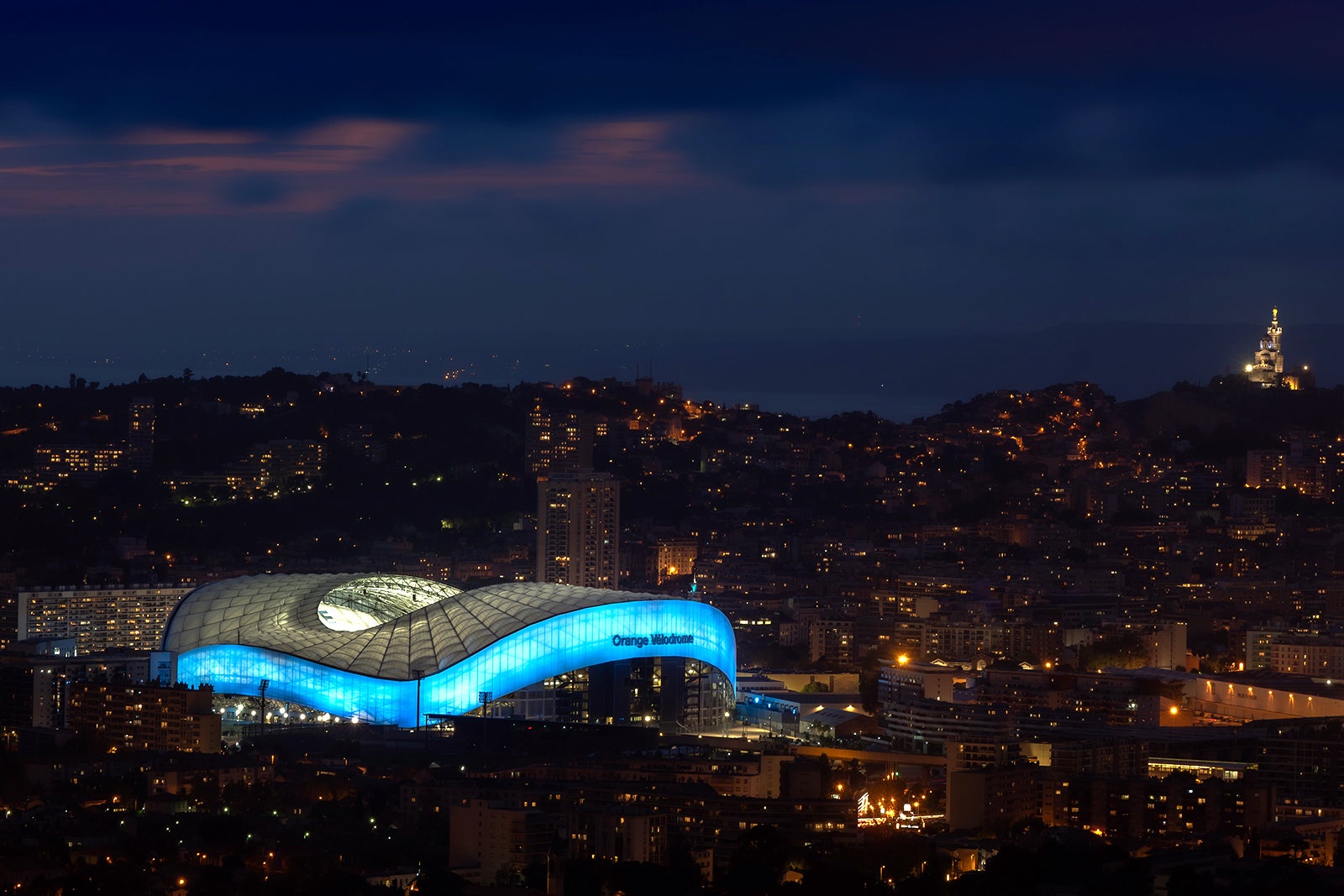 The Orange Vélodrome – home of Olympique de Marseille – is an imposing stadium with a capacity of over 67,000 seats. The iconic sweeping lines of the exterior were added in the late '90s when the stadium was completely renovated in the lead up to the 1998 World Cup. The stadium is built in a bowl with a stand on each of the 4 sides. For hardcore supporters, The North Stand is the place to be. This is where you'll hear the loudest chants and the most passionate support for the team. Families will likely find the lower tiers of the Tribune Jean Bouin stand most suitable. Tickets are likely easier to find in this stand, too.
It's easily to find the Orange Vélodrome .in the south of the city centre. Travelling from Saint-Charles railway station, you can take metro line 2 and get off at Sainte Marguerite Dromel station. If you fancy exploring the city, you could even walk to the stadium by heading south along Avenue du Prado.
Location: 3 Boulevard Michelet, 13008 Marseille, France
Phone: +33 (0)4 13 64 64 64
3
The best places to eat and drink near the Orange Vélodrome
Where to eat and drink before an Olympique de Marseille game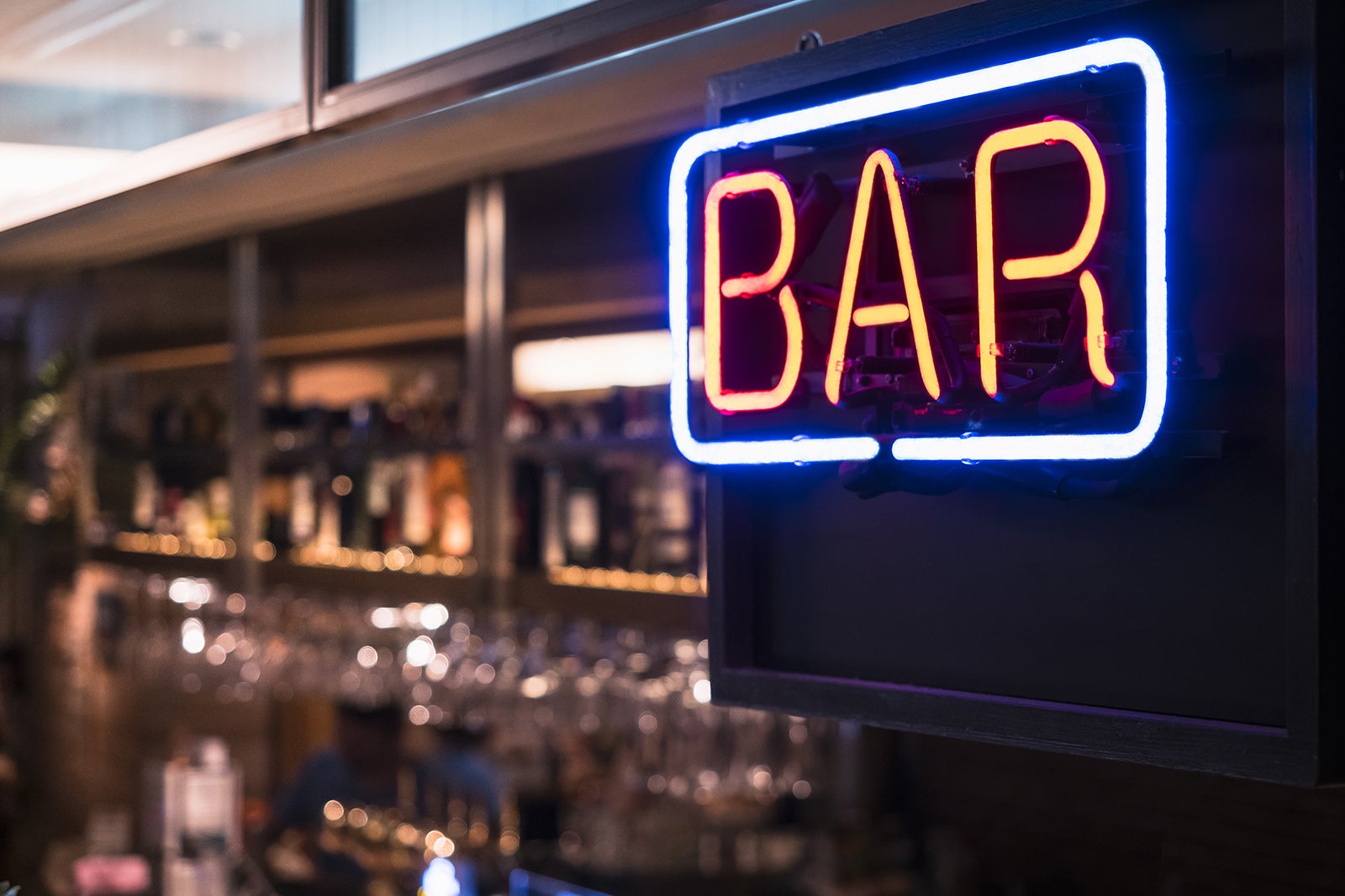 Following a complete renovation in the late 1990s, the Orange Vélodrome has an excellent range of bars, restaurants and even a shopping mall surrounding the ground. But if you're looking for some alternatives, check out some other nearby options.
To enjoy a tasty meal and few drinks before a Marseille game, head to Pub Le Black Stone, just a stone's throw from the ground on Boulevard Gustave Ganay. This popular Irish bar serves tasty pub meals, including charcuterie platters and pizzas, along with a great selection of beers on tap. The outdoor smoking area has televisions for watching the latest football news.
For a tasty meal with the family, Brasserie du Stade is a great choice. Kids will enjoy the burgers and fresh baguettes offered here, and the vibe is relaxed and casual. It's directly opposite Rond Point du Prado metro station, which is 2 minutes' walk from the football stadium.
4
Marseille's best places to watch live football
For the unlucky ones without a ticket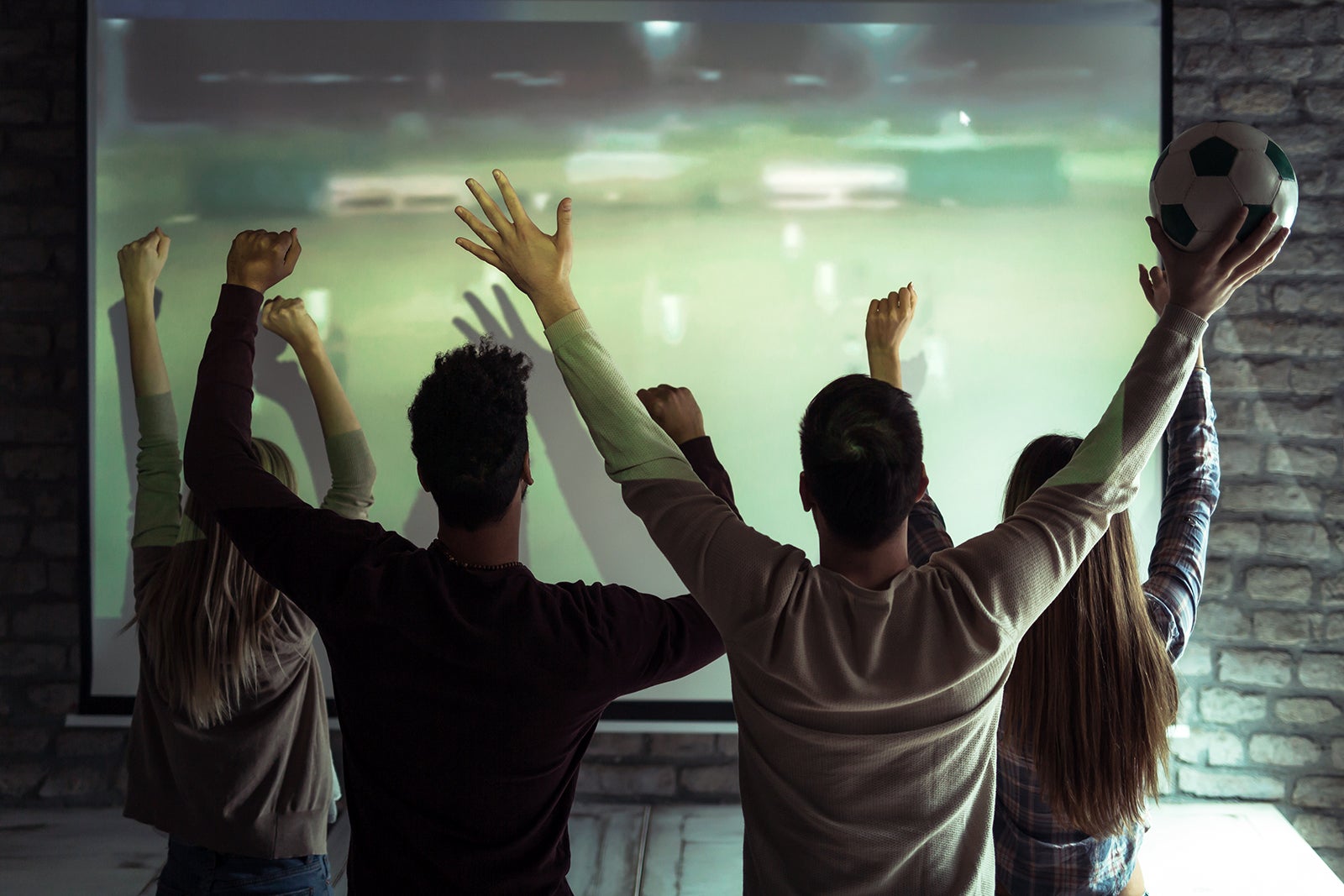 L'OM Café is the official bar of Olympique de Marseille and gets busy whenever live football is on the television. Located in the Old Port area of the city, it's bang in the middle of the city's popular sites. You can find a delicious bouillabaisse here. It's fair to say this bar-cum-restaurant is a bit touristy but it's a great place for people watching on a warm summer's day.
La Cane Biere is a craft beer bar on one of Marseille's most atmospheric streets. You'll find hundreds of beers available from all over the world and they show all the major football games on big-screen TVs. Most the bartenders also speak English which makes ordering easier! It's walking distance from the main shopping street of Boulevard de la Libération.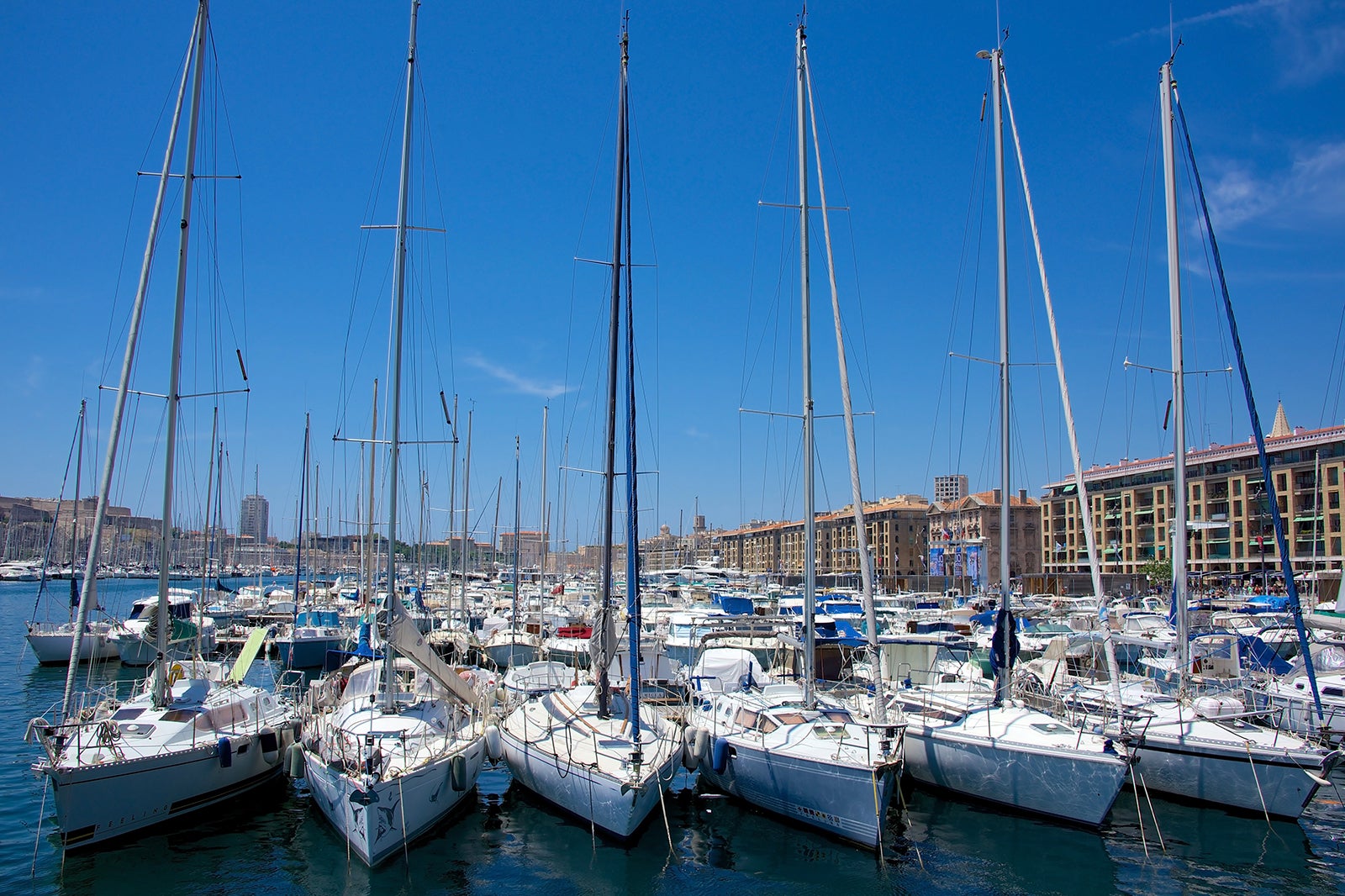 Le Vieux Port is an old and atmospheric harbour used to shelter leisure boats and yachts. It's where most people start their exploration of Marseille, casually strolling past rows of cafés, bars and restaurants. With more than 2,000 years of history, the Old Harbour is surrounded by historical buildings from the 18th century and older. You can catch a ferry from here to visit the famous Chateau d'If and to the Calanques.
The Calanques are a set of scenic white limestone cliffs in the southern and eastern parts of Marseille, on the way to nearby Cassis town. The superb panoramic views, beaches, and clear blue water of the creeks hiding between high cliffs are worth a day trip. The Calanques are accessible both by land and sea from the Old Harbour, and the best time to visit them is obviously summer.
Read more
6
What to do in Marseille after the match?
Time to celebrate – or commiserate – after the final whistle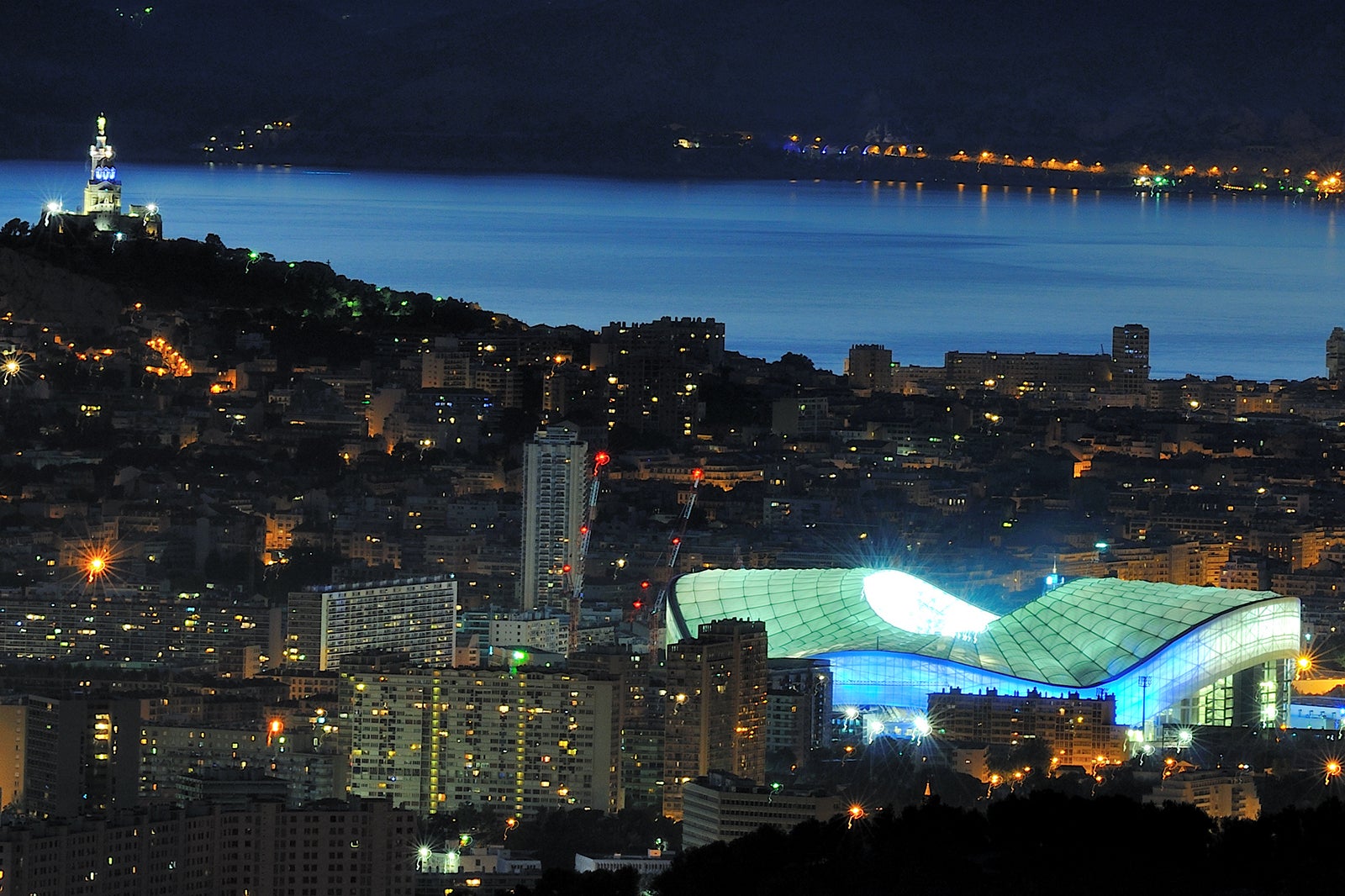 Once you've enjoyed 90 minutes of action at the Orange Vélodrome, take the metro back to the city and head for Cours Julien. This cool area is built around a central courtyard and is home to many of Marseille's best bars and clubs. The whole area has a bohemian vibe, with arty groups hanging outside bars and street art wherever you look. Go bar hopping here, starting at the popular Nexus Bar. Check out Espace Julien to see what live band or DJ is playing to end the night. Cours Julien is a short walk from Notre Dame du Mont metro station on metro line 2.
For a more relaxed evening, head back to the Vieux Port area of the city and find a cosy spot with a view. Take a walk down Quai de Rive Neuve to find a row of friendly boozers for a few drinks and a game of pool. Notable bars include The Shamrock, Café des Arts and The Queen Victoria.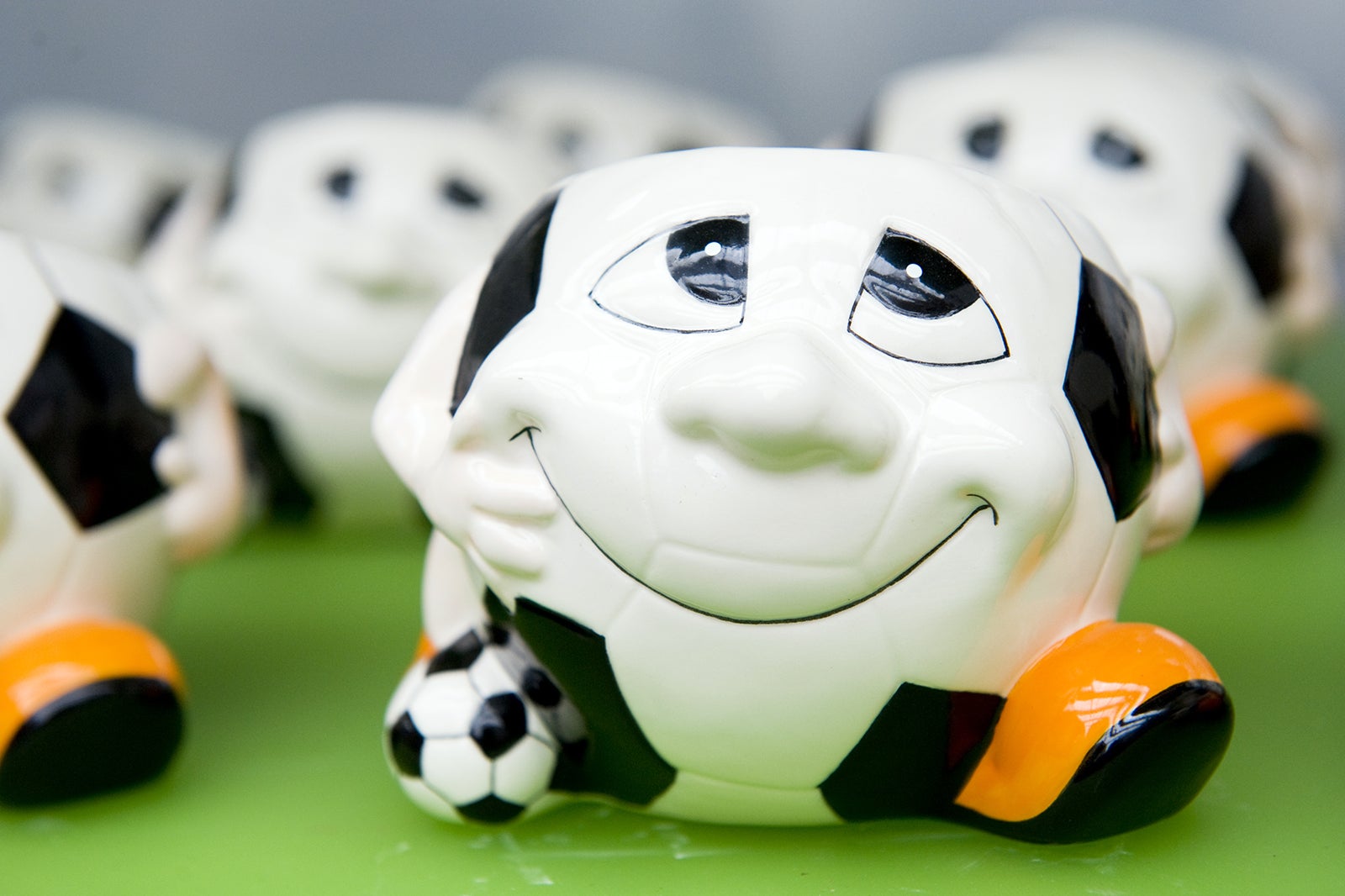 You can buy a full range of football gear at OM Sport found beside Orange Vélodrome stadium. But if you're looking for a wider range of club tops and don't want to stray far from the city centre, you should visit Intersport in Grand Littoral shopping mall. They stock the football jerseys of all major French and European teams along with other club gear. You can also have your name and number printed on the back of the shirt here, which makes a nice souvenir of your trip.
Read more
8
Getting in and out of Marseille on a football trip
Factual travel information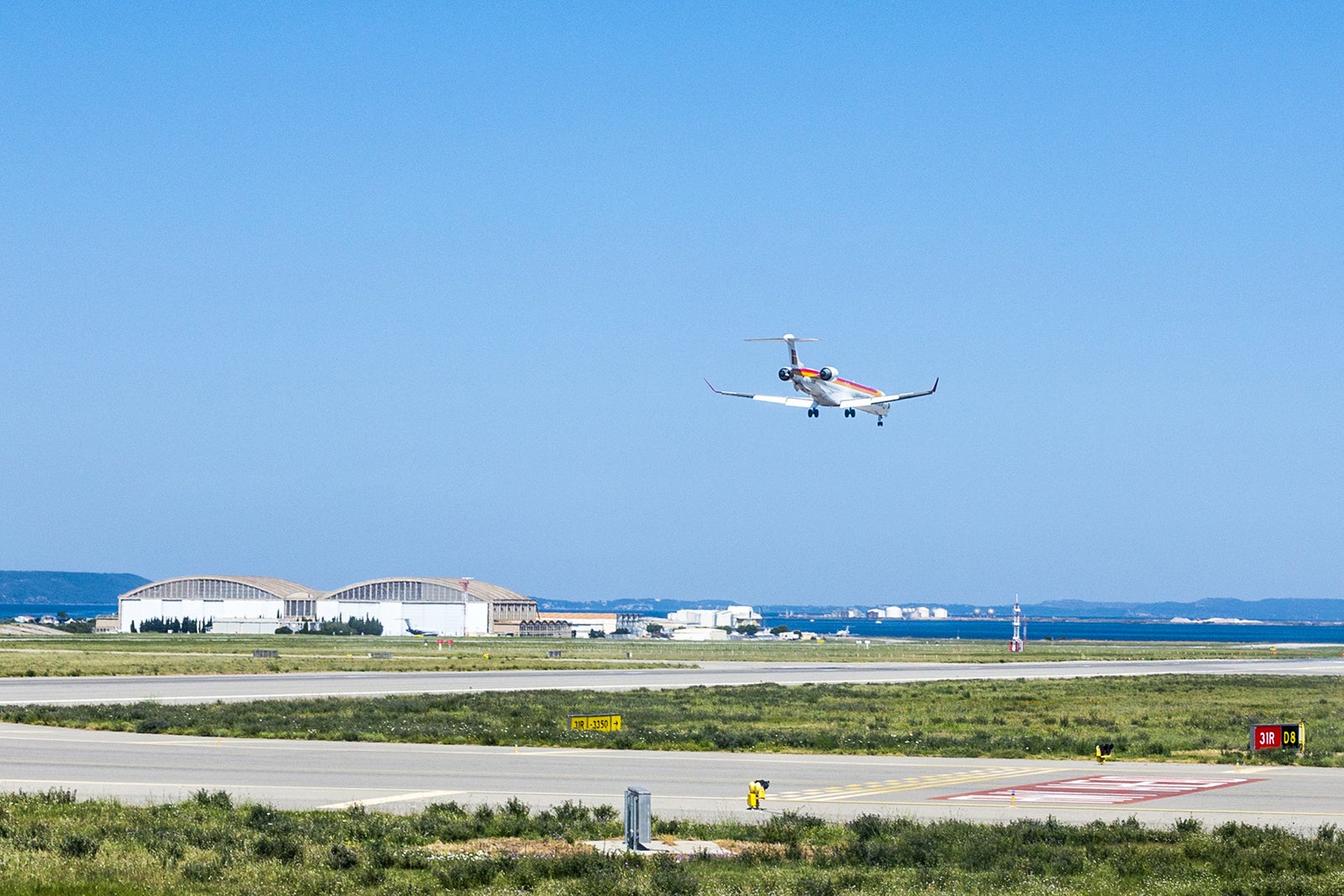 Marseille Provence Airport
Marseille Provence Airport is located in Marignane, 25 km northwest of the city centre. It's one of the busiest international airports in France. You'll find a good range of facilities including restaurants, shops and banking services in Terminal 1. There are several transfer options to reach central Marseille. A taxi to the city centre takes around 30 minutes. Taxi ranks can be found outside the arrival's hall. The airport shuttle bus takes around 25 minutes and is a cheaper option. The shuttle bus stop can be found at platform 6, in front of the arrival's hall.
Marseille-Saint-Charles train station
Marseille's central train station serves all train arrivals from Paris and other major cities in France. Located in the 1st arrondissement, you can reach the Old Port area in a few minutes. The station is linked to metro lines 1 and 2, which can transport you right across Marseille. It's also the intercity bus terminal, which serves bus routes across the country.
Back to top