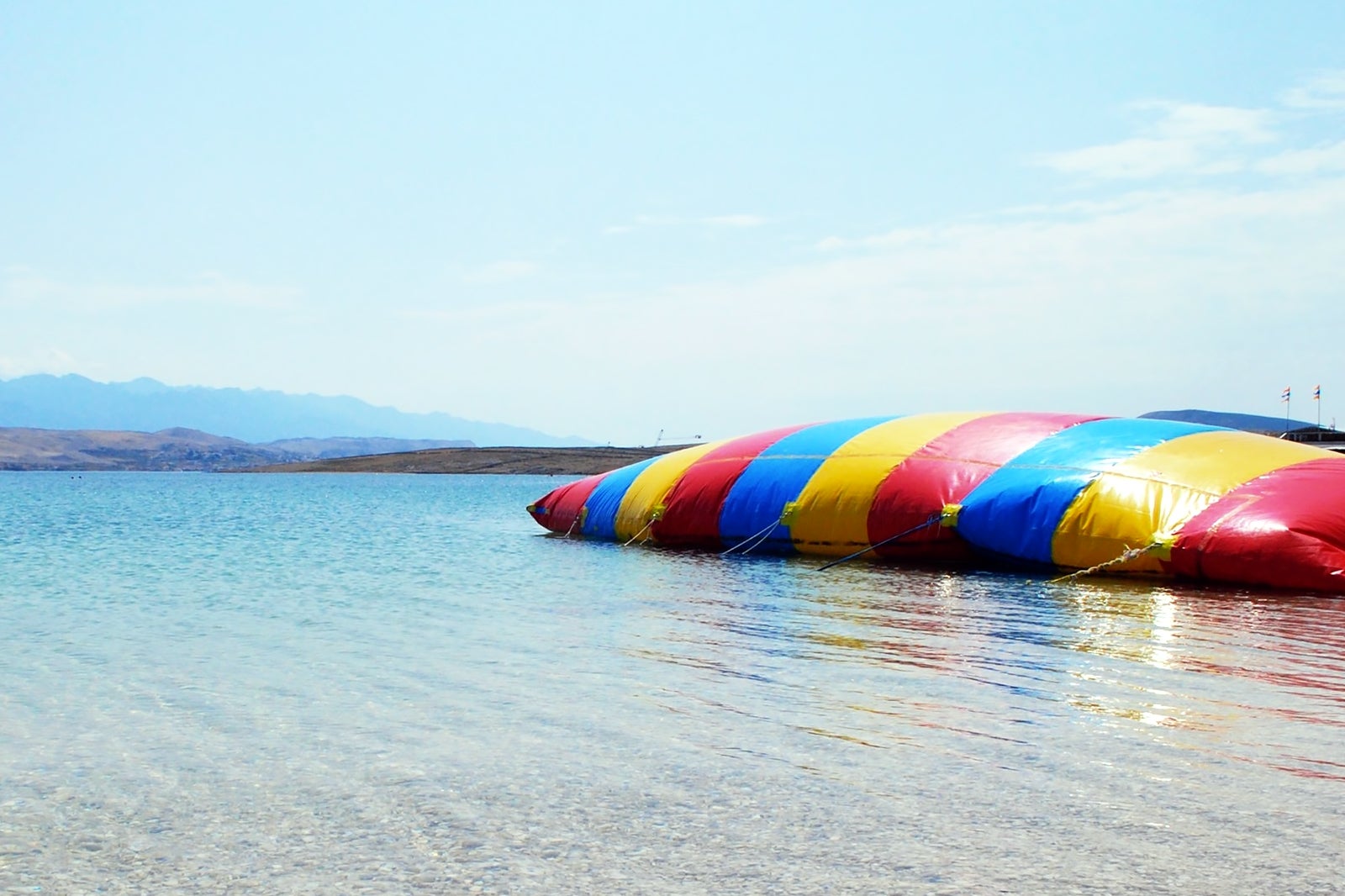 The Koh Rong 'Blob Jump' is a water activity involving a huge inflatable. It's located on the far north end of Sok San Beach, beside the wooden pier. Big on fun, you can shoot up as high as 4 to 6 metres onto the giant cushion-type blob that floats on the water.
Quite simply, you take turns crawling over to the edge of the inflatable while one or more people will jump off a small frame onto the blob's other end. Be warned, if 2 people jump onto the inflatable, the one person on the end will shoot very high into the air. It's recommended only for daredevils!
Koh Rong Blob Jump - one of the highlights of 17 Best Things to Do in Koh Rong (Read all about Koh Rong here)
Highlights of Koh Rong Blob Jump
This fun-filled and alternative water activity on Koh Rong will keep you entertained and physically active. You can also trapeze off of the white sand on the beach and take in the sea breeze and views, all while having fun. It's an activity that is best enjoyed as a group of friends – more people joining means bouncier action.
The area where the blob jump is situated is very encapsulating. The operators ensure that your safety is a top priority, and everyone is given life jackets as a basic safety measure.
Koh Rong Blob Jump
Location: Preah Sihanouk Beach, Koh Rong, Cambodia
Open: Daily from 11am to 5.30pm and from 6pm to 7pm
Phone: +855 98 603 564
Back to top