Wrigley Field is the second-oldest ballpark, behind Fenway Park, in the major leagues, making it a must-see for Chicago Cubs fans visiting the Windy City. The stadium offers 60-minute tours, plus there are gift shops where you can take home a new Cubs hat and tee for you or a fellow fan.
Wrigley Field is known primarily as the place where the Cubs play ball, but it's also known for its ivy walls and unique main entry marquee. Historically, the stadium is much more than just an arena with beautiful architecture. Wrigley Field was the first ballpark to play live organ music and, in addition to baseball, the stadium has been used for football, football, hockey, and concerts. Major artists, who have gone down in music history, have performed inside the stadium, including Paul McCartney, Bruce Springsteen, and Elton John, and Billy Joel.
Wrigley Field in Chicago - one of the highlights of 10 Famous Historical Places From Chicago's Past and 10 Mistakes People Make When Visiting Chicago (Read all about Chicago here)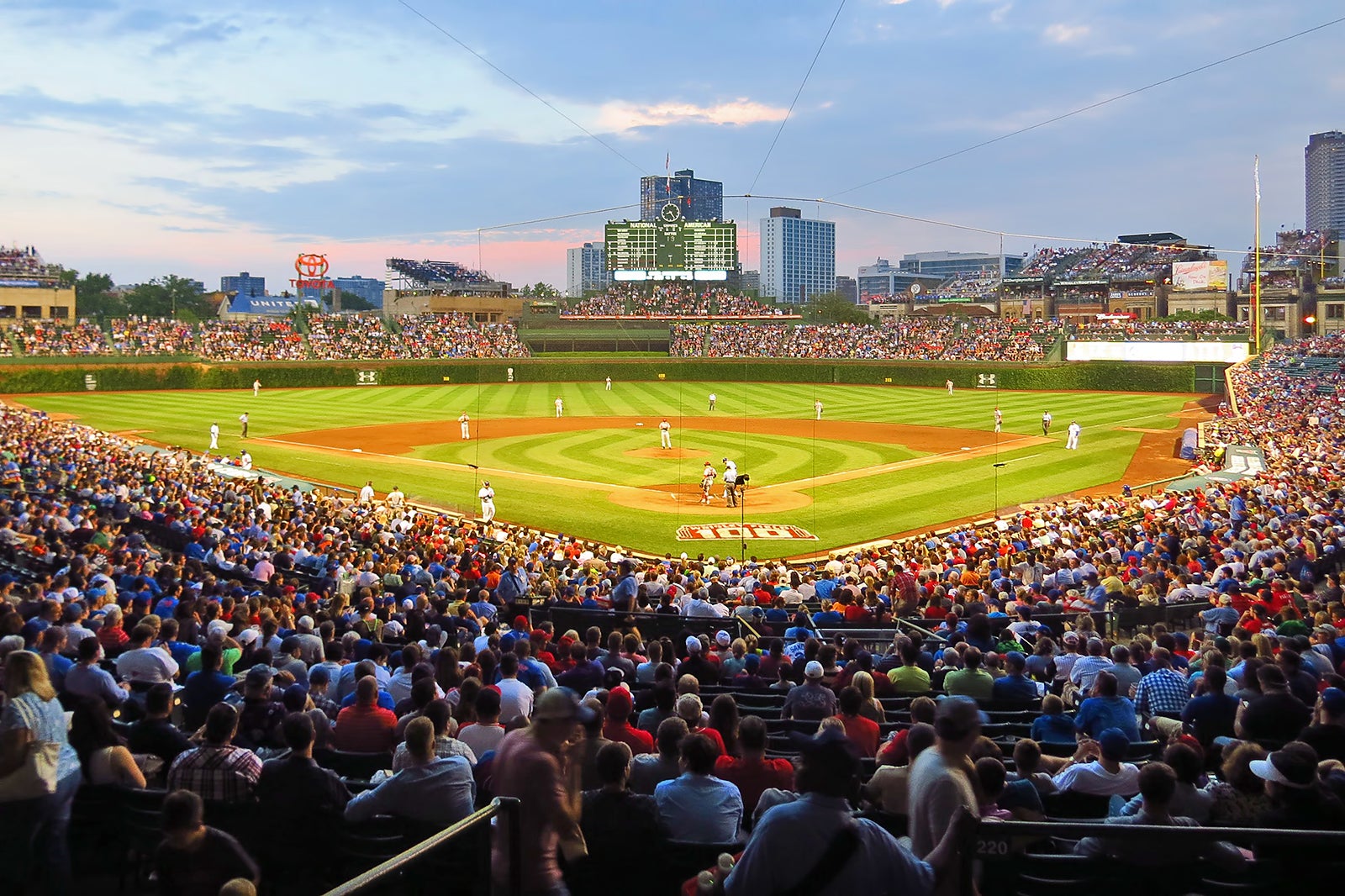 Highlights of Wrigley Field
Wrigley Field is a tourist destination that attracts people with diverse interests. In any one of the scheduled tours, there could be a Cubs fan, a pop culture junkie, or an architectural connoisseur. Watching a baseball game at Wrigley is a unique experience, as there isn't another stadium quite like it, with its ivy walls, unique marquee, and a hand-turned scoreboard.
Wrigley Field is one of the last stadiums to continue using a hand-turned scoreboard. Due to its location above the centerfield bleachers, the scoreboard remains the only hand-turned scoreboard to not be hit by a ball. Adding to the uniqueness of Wrigley Field, the stadium has employed a third-generation scoreboard operator whose grandfather was an operator when the scoreboard was first installed.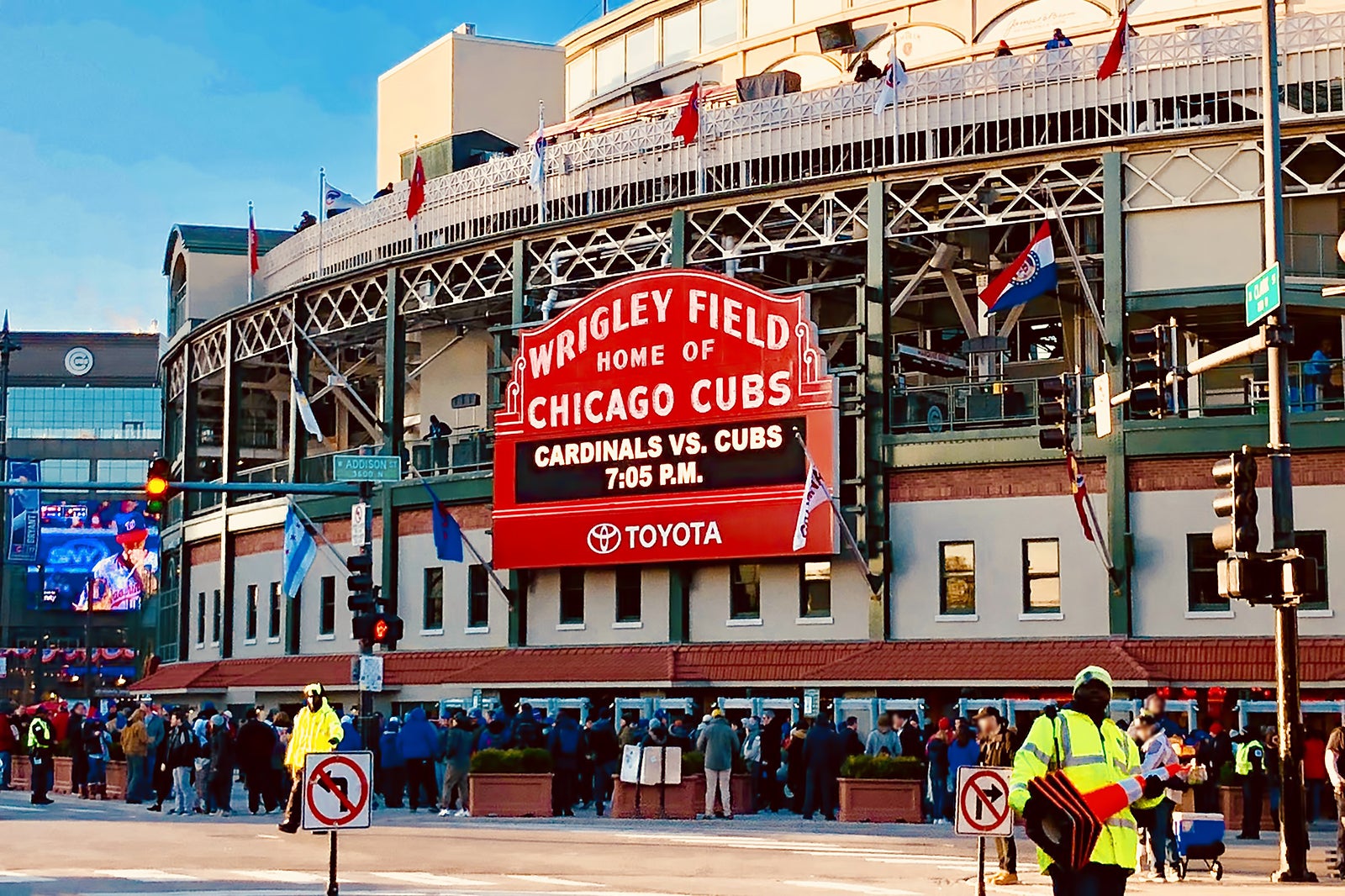 History of Wrigley Field
On a site that was previously home to a seminary, construction on the stadium began in 1911. It cost about $250,000 to build and has seen many changes since then. The stadium was originally named Weeghman Park and was built to be the home park for the Chicago Whales of the Federal League. In 1926, the stadium changed to Wrigley Field, named after the gum manufacturing family who owned the Chicago Cubs.
Wrigley Field is one of approximately 2,600 landmarks across the United States that holds the special status as a National Historic Landmark. Perhaps the most memorable historical event that took place at Wrigley Field was Babe Ruth's "called shot," the moment Babe Ruth, of the New York Yankees, made a pointing gesture that was followed by a home-run hit in the 5th inning of Game 3 of the 1932 World Series.
Good to know about Wrigley Field
If your trip to Wrigley Field includes a tour of the stadium, make sure that you check online for the tour schedule, as it changes according to the baseball season. Tours will begin in the official Cubs Store at Gallagher Way, located at 3637 North Clark Street.
Whether you're going to Wrigley Field for a baseball game or a concert, check your ticket online to see where you should enter the stadium to most easily access your seats. You can also look online to find the best places to park, including free options, and the best public transit stops to use. You can save yourself a lot of time and hassle by planning online prior to setting out for your event.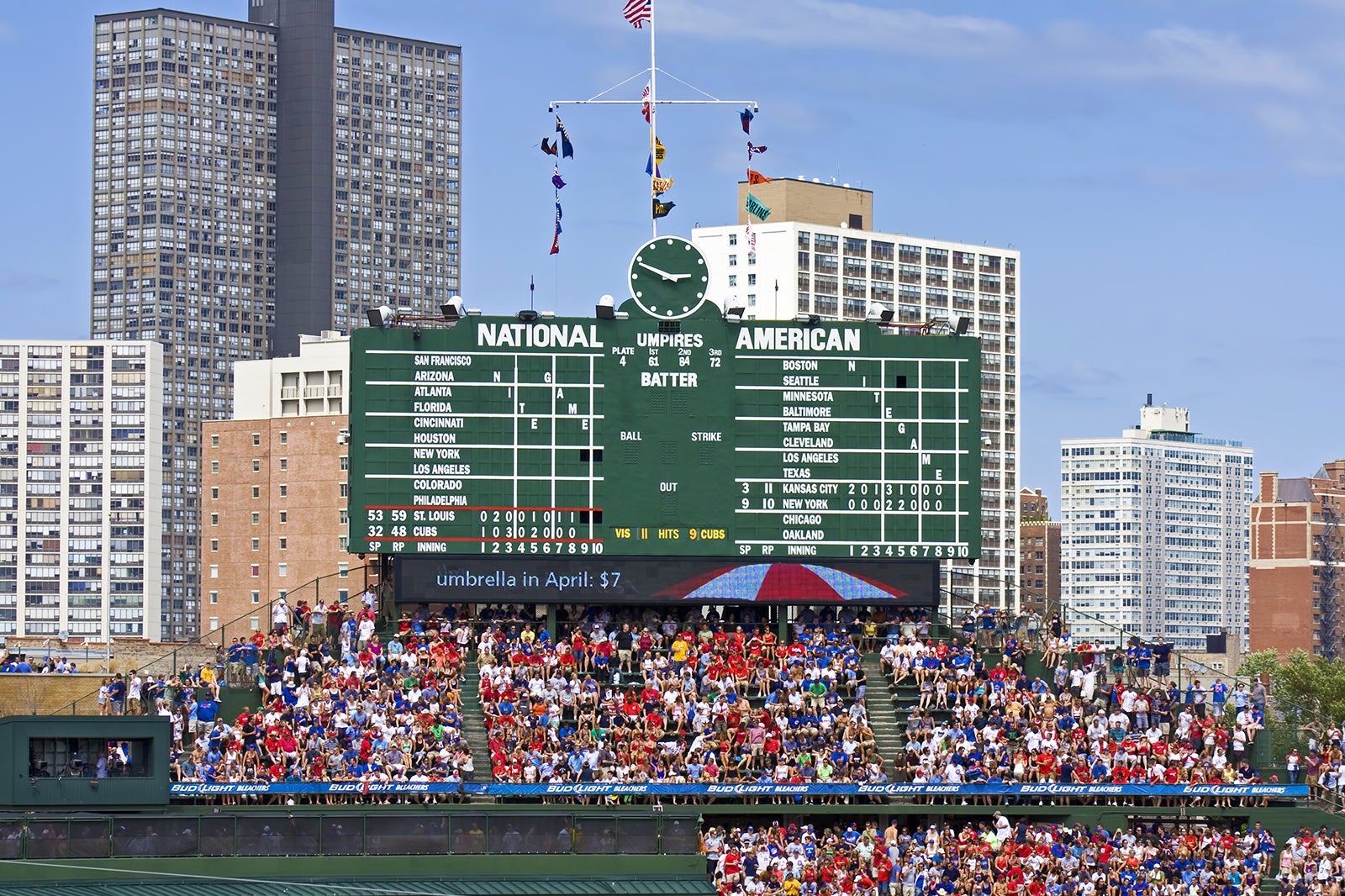 Wrigley Field in Chicago
Location: 1060 West Addison, Chicago, IL 60613-4397, USA
Open: Hours vary by seasonHours vary by season
Phone: +1 773-404-2827
Back to top