West Village in New York
A Chic Neighbourhood Overflowing with Dining, Culture and Activities
West Village is one of New York City's most affluent neighbourhoods, featuring attractive streets lined with brownstone houses, hip cafés and theatres. The area has transformed from a humble 18th-century village into a thriving inner-city hub. With great dining and activities waiting on every corner, this is a stylish playground for those who want to experience the city at its best.
As one of New York City's bohemian centres for the past century, legendary thinkers and artists such as writer Allen Ginsberg and photographer Diane Arbus have captured the neighbourhood's unique vibe. Meanwhile, there's no shortage of dusty bookstores and bright boutiques for travellers looking to score some delightful gifts to remember their stay.
Set within touching distance of other beloved neighbourhoods, including Greenwich Village, Soho, Chelsea and Lower Manhattan, there are plenty of excellent attractions to check out during your visit to the West Village.
West Village in New York - one of the highlights of 10 Most Popular Neighbourhoods in New York and 8 Best Places to Go Shopping in New York (Read all about New York here)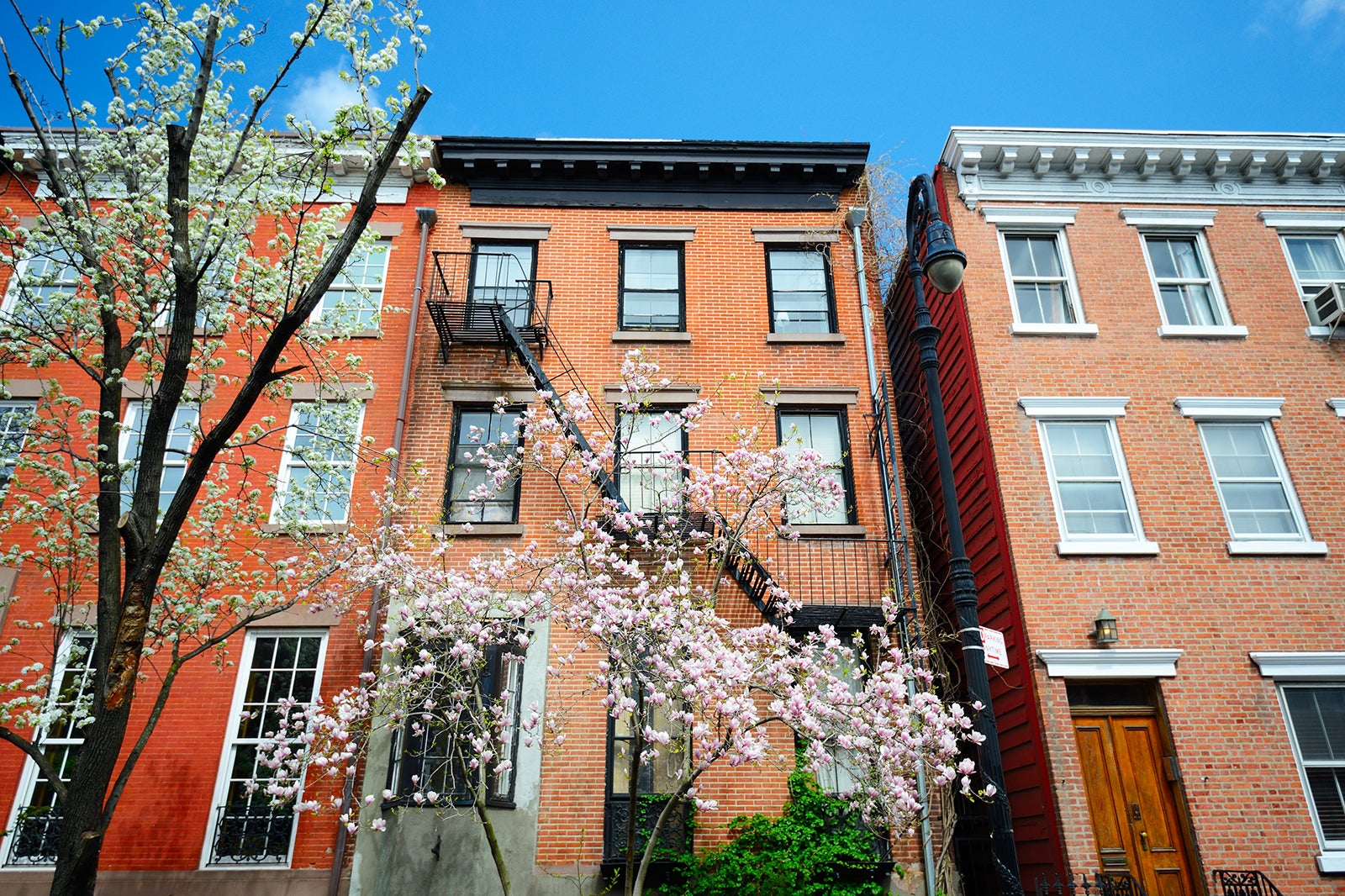 What are the highlights of West Village?
West Village offers an incredibly diverse range of experiences in New York. Fans of the great outdoors will be happy to learn that this pocket of New York City is particularly leafy, with various sprawling parklands to explore. The most popular is the lively Washington Square Park, with its energetic street performers, picturesque fountains and delicious food trucks.
The neighbourhood has an array of art galleries, clubs and theatres, making it easy to get immersed within the city's renowned creative spirit. You can head to the Blue Note Jazz Club for live performances by legends of the genre or the IFC Center for cult classics, foreign films and trendsetting independent movies.
The Cherry Lane Theatre is New York City's longest-running Off-Broadway performance space. It plays host to an eclectic range of local theatre companies presenting both experimental and mainstream productions.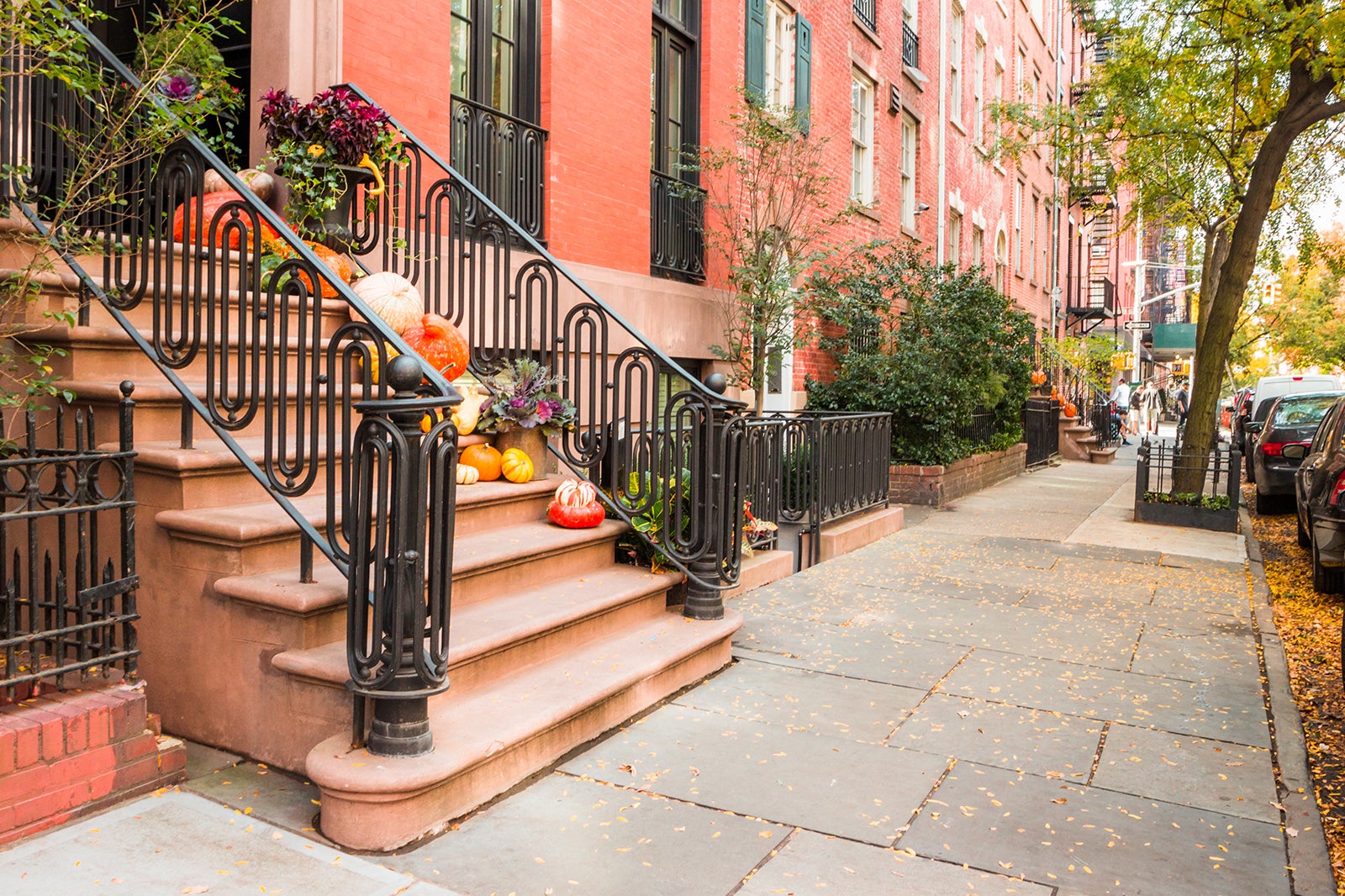 Where to shop, dine and drink in the West Village?
One aspect of the West Village that keeps visitors coming back is its almost unmatched dining scene. For breakfast, you can't go wrong with Australian-inspired café, Banter NYC. For an early morning pick-me-up, you can pair a cup of strong coffee with your choice of with trademark big breakfasts, salad bowls, or sweet treats like Nutella-stuffed French toast
Elsewhere, Via Carota's simple but delicious Italian cuisine has made it one of the West Village's favourite dining spots. Meanwhile, there are many great joints for a late-night cocktail, with The Garrett, Employees Only and Dante all offering tantalising small plates and an inventive drinking experience.
If you're planning a shopping trip to NYC, you can't miss out on the West Village's outstanding offering of department stores and independent boutiques. Head along to Teich Design, Odin and Considerosity for an extensive range of high-end fashion and jewellery. Aedes de Venustas and Sisley Paris specialise in vintage homewares and perfume.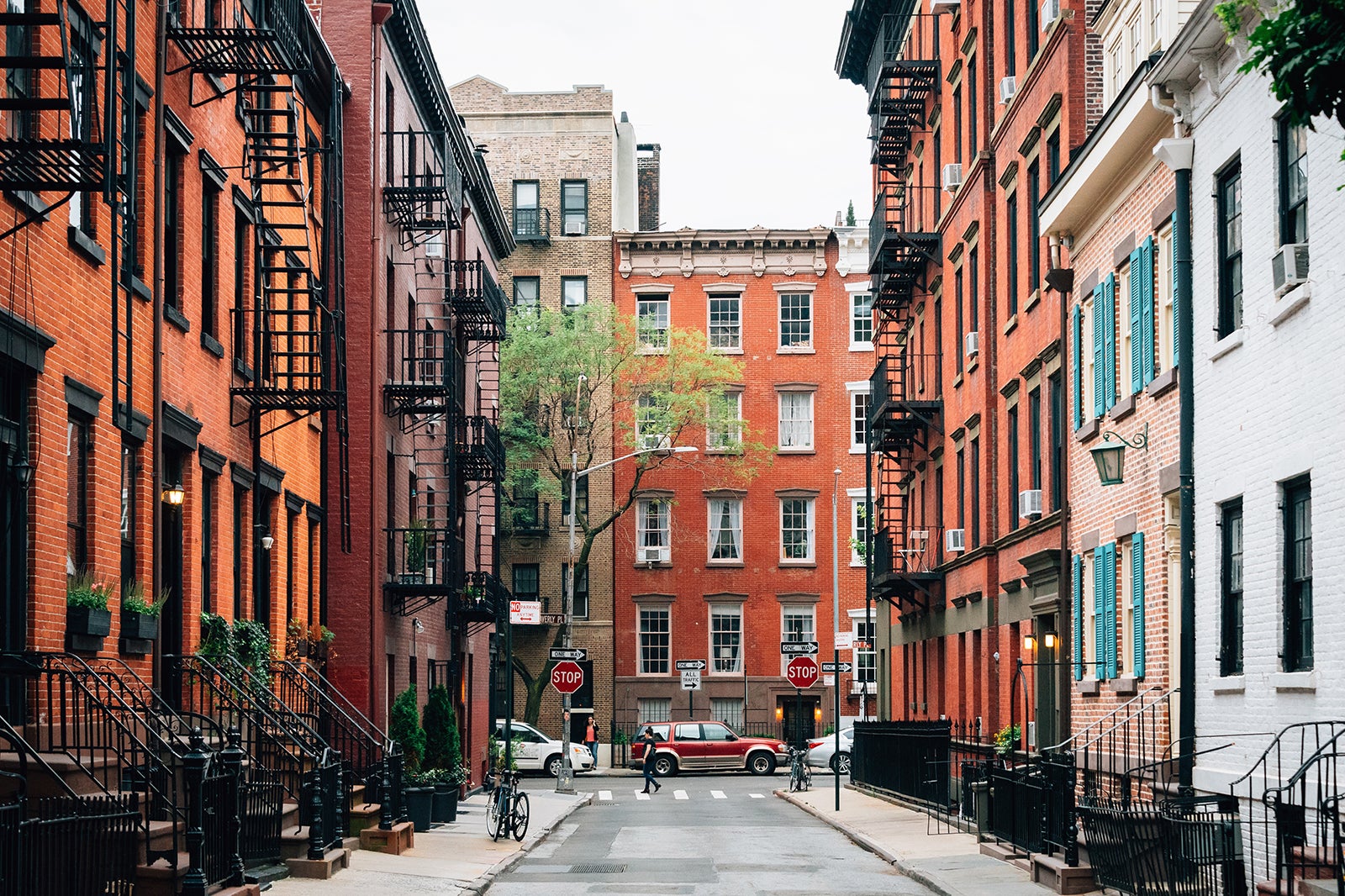 Good to know about the West Village
Although Manhattan is well-known for its easily negotiable grid system, West Village is distinctly different. Instead, the neighbourhood consists of many tightknit streets running at various angles, giving the place a more European atmosphere compared to other nearby districts. If you're spending the day exploring on foot, make sure you keep your wits about you as it's easier to get lost here than in most New York City areas.
Similarly, the border between West Village and Greenwich Village is somewhat fluid, so take your time reading your intended address to avoid any confusion. However, most people consider the border to run along Seventh Avenue or Sixth Avenue. Fortunately, there are plenty of subway stations in the area, making it simple to commute around the city. You won't have a problem finding a yellow cab any time of day or night, either.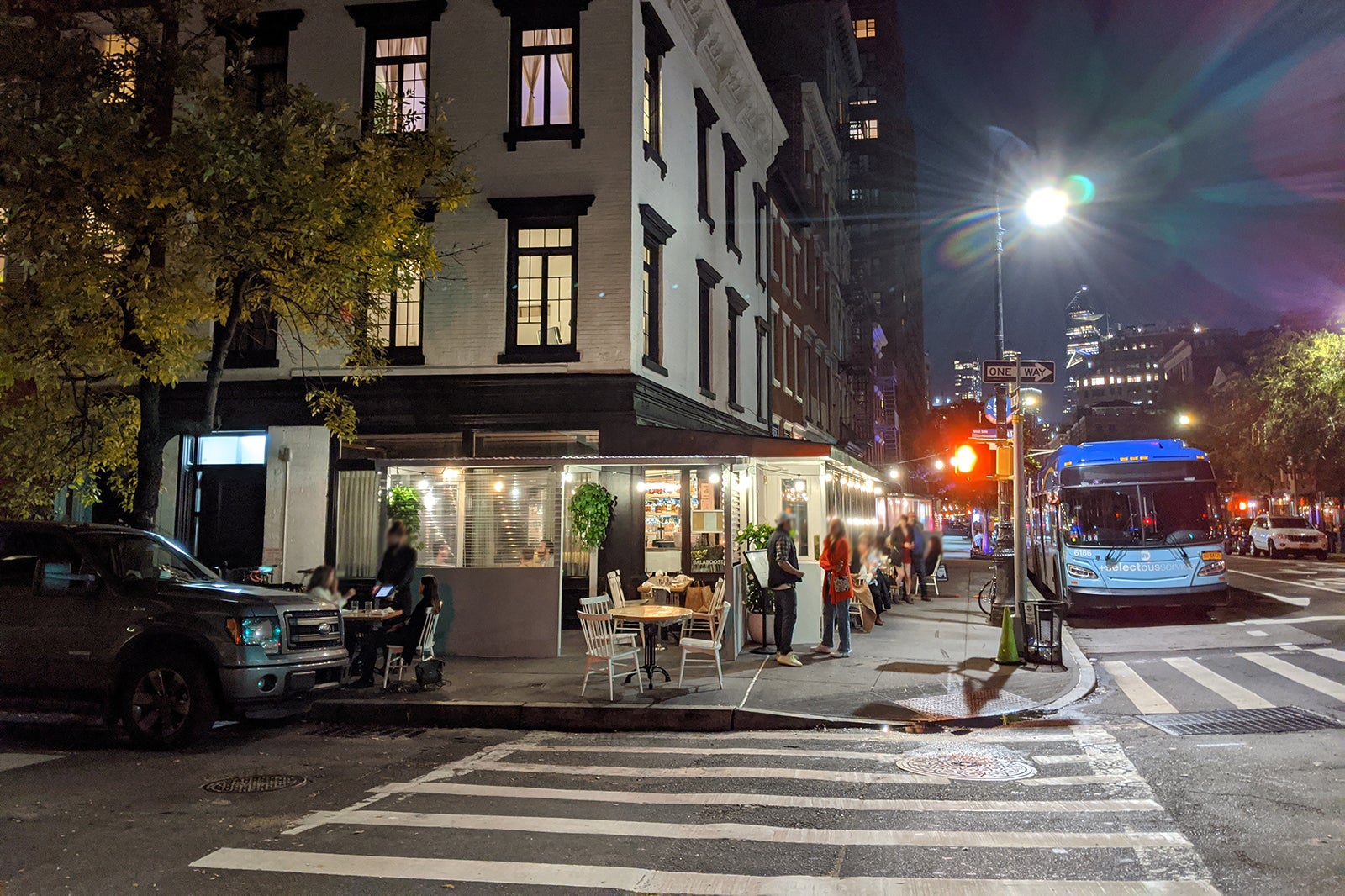 West Village in New York
Location: West Village, New York, NY, USA
Back to top