Water Tower Place is an expansive shopping centre situated within a towering skyscraper that offers a wide variety of shopping opportunities suited for all sorts of people. It consists of 8 floors of shops with more than 100 stores in total.
Most people spend about 2 or 3 hours here, but if you want to check out everything this mall has to offer, it's going to take you a bit longer. Considering the variety of stores here, the whole family can find something interesting amongst its shops with items for kids and adults alike.
Water Tower Place in Chicago - one of the highlights of 10 Best Places to Go Shopping in Chicago (Read all about Chicago here)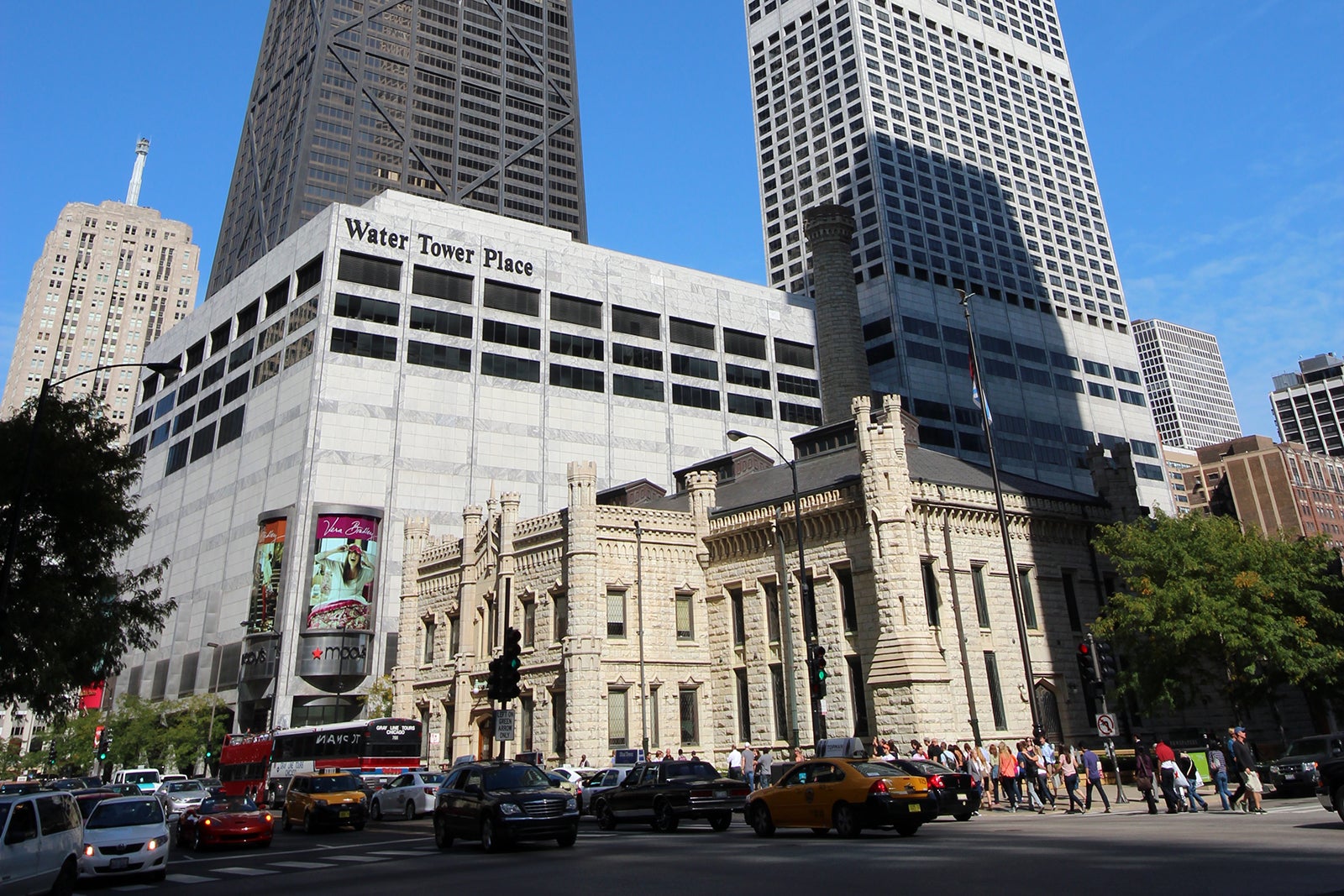 Water Tower Place highlights
The main highlight of Water Tower Place is the number of stores it offers. You'll find 104 in total, and they include popular shops like Abercrombie & Fitch, Banana Republic, Lacoste, Ann Taylor, and Finish Line. The mall includes a LEGO Store as well for kids.
In addition to stores like the flagship American Girl store, you'll find other attractions, too. The mall is home to several full restaurants as well as the Chicago Sports Museum, an interactive museum commemorating some of the city's top sports legends with simulated experiences and memorabilia.
Good to know when visiting Water Tower Place
Getting to Water Tower Place is fairly easy, but you'll want to consider the kind of transport you'll opt for before you set out. The building has its own parking facility, but parking rates can be a bit costly depending on how long you plan on staying.
You can avoid parking costs by taking public transport to the mall. The 146, 147, 151, and 66 bus lines can take you right to the mall, along with the MD-N, ME, and SSL trains. The Chicago 'L' Red Line can also get you to the mall, so you'll have plenty of convenient options to choose from.
Water Tower Place in Chicago
Location: 835 N Michigan Ave, Chicago, IL 60611, USA
Open: Monday–Thursday from 11 am to 7 pm, Friday–Saturday from 11 am to 8 pm, Sunday from noon to 6 pm
Phone: +1 312-440-3580
Back to top