10 Towns, Resorts, and Villages to Visit in Maui
Head Out on a Road Trip to the Towns of Maui
Heading out of Lahaina on a road trip to the towns, resorts, and villages in Maui promises an eye-opening journey. Maui is one of the most popular of the Hawaiian islands to visit thanks to its sandy beaches, picturesque natural parks, and stunning valleys. While these features are all impressive, a large part of The Valley Isle's charm comes from the many communities across its lands.
If you really want to take in the local culture and explore the best this island has to offer, you'll have to visit the best communities on the island. Here are the interesting towns, resorts and villages in Maui to add to your itinerary.
1
Kihei
A charming beach community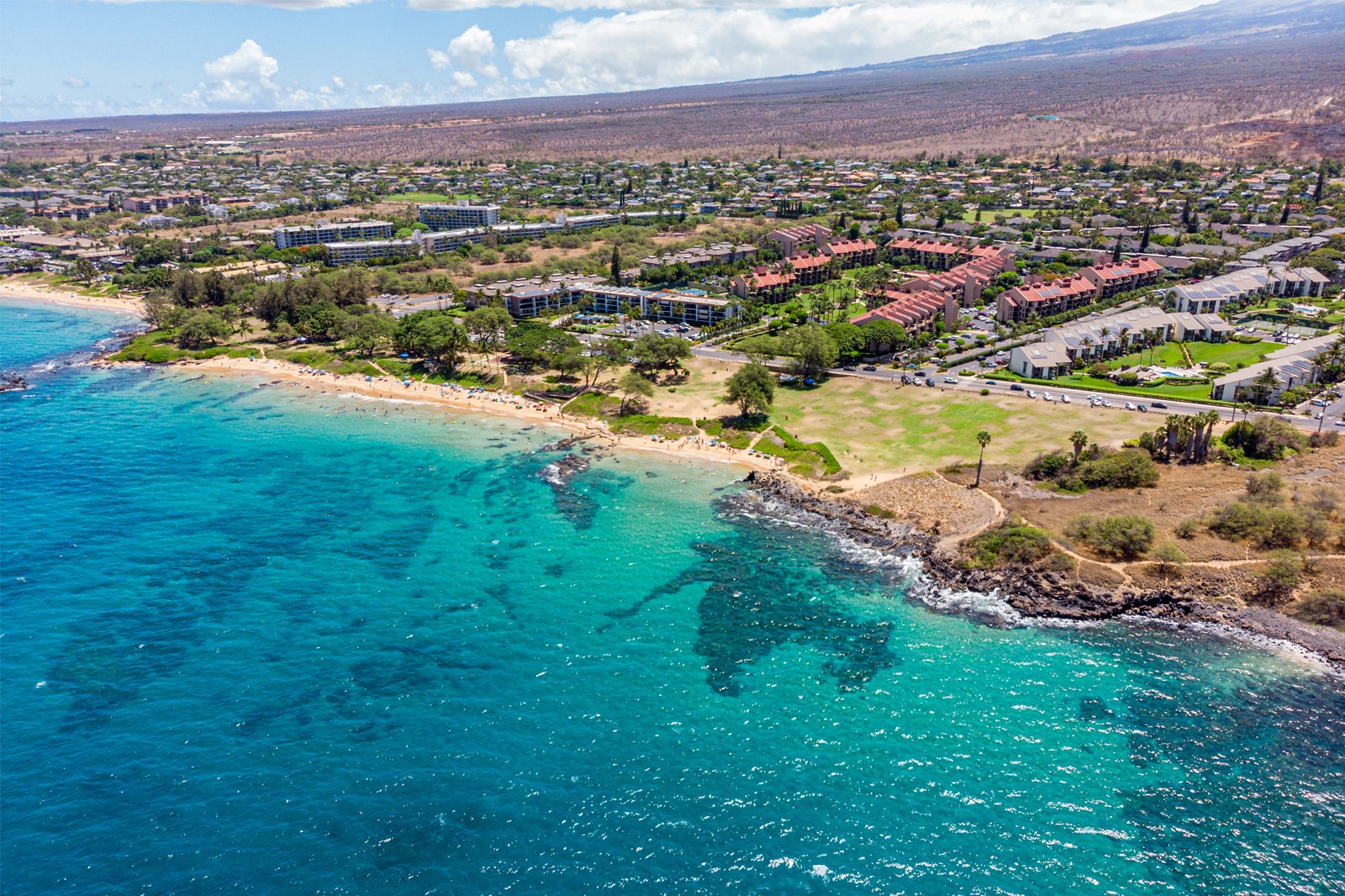 Couples
Families
Adventure
Photo
Kihei is a lovely community to visit on Maui if you're interested in stunning beaches and a calm atmosphere. White sands stretch for miles along the shore here, and you can go for a swim or a dive in its welcoming waters.
This town is also home to the Humpback Whale National Marine Sanctuary, so whale watching is easy as the massive mammals often breach off the shore here. Additionally, you can embark on an eco-tour in a boat to see Kihei from a different angle.
2
Wailuku
A popular destination with lesser crowds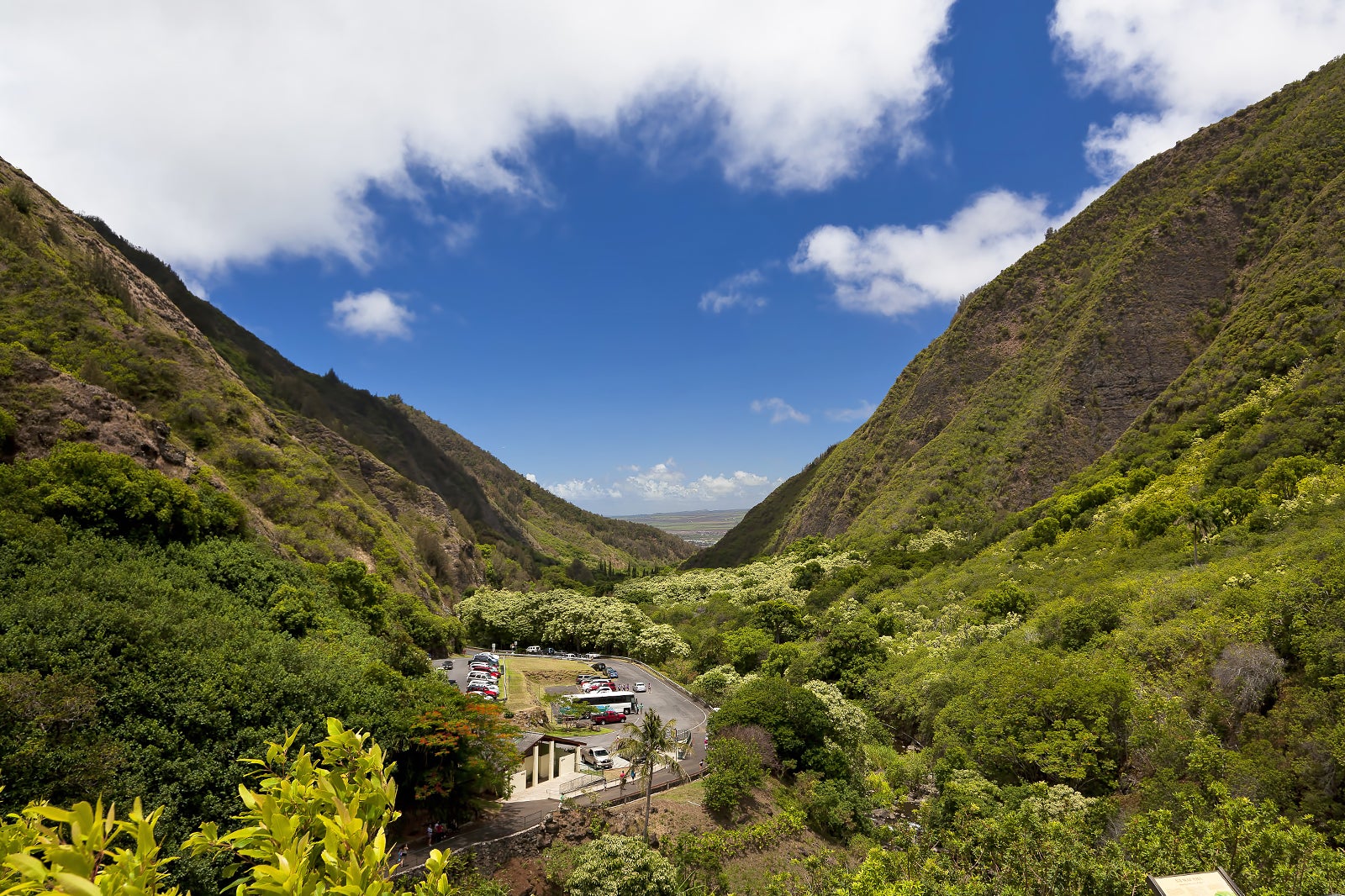 Couples
Families
Food
Adventure
About a century ago, Wailuku was the most popular destination for travellers in all of Maui. As massive resort towns like Kaanapali have grown, however, Wailuku has taken a back seat to their offerings. Fortunately, that means Wailuku is the perfect spot for travellers looking to enjoy some of the best attractions and activities without having to deal with crowds.
In this town, you'll find the picturesque Iao Valley and the vibrant Tropical Gardens of Maui. There are even 2 ancient temples nearby that you can visit.
3
Makawao
A small town at the foot of a volcano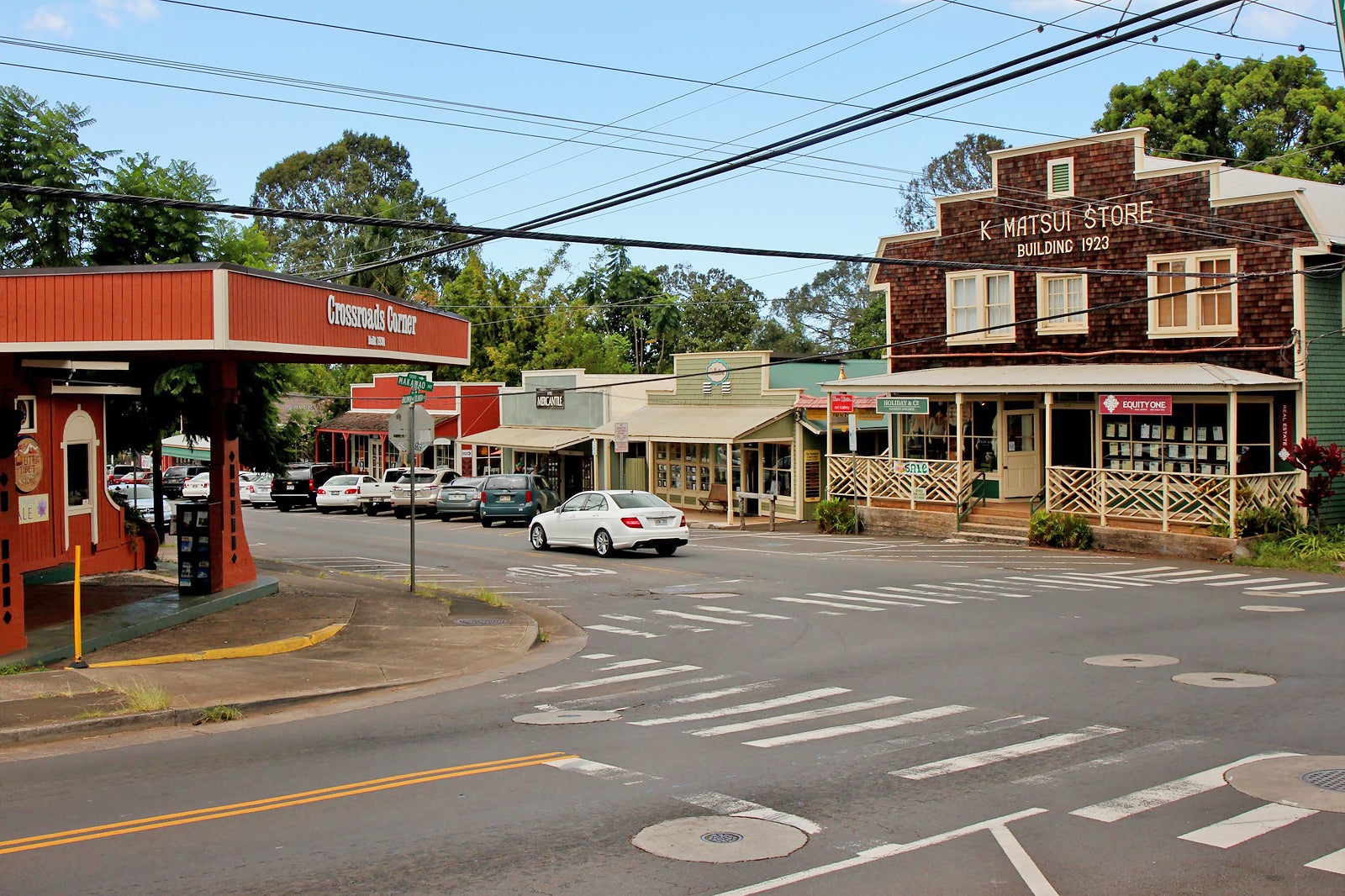 Couples
Families
Adventure
Photo
The small town of Makawao lies at the foot of Haleakala, a large, dormant volcano in Maui. If you're looking to bring back something memorable from your trip, this town is the best place to get a souvenir. Not only will you find unique offerings compared with the rest of Maui, but you'll find many different offerings in the town itself.
The arts scene here is notably diverse, and Makawao is ranked as one of the best art spots in the entire United States. Additionally, the town sports a Wild West feel and embraces it with weekly rodeo and barrel racing events.
4
Paia
For a seaside getaway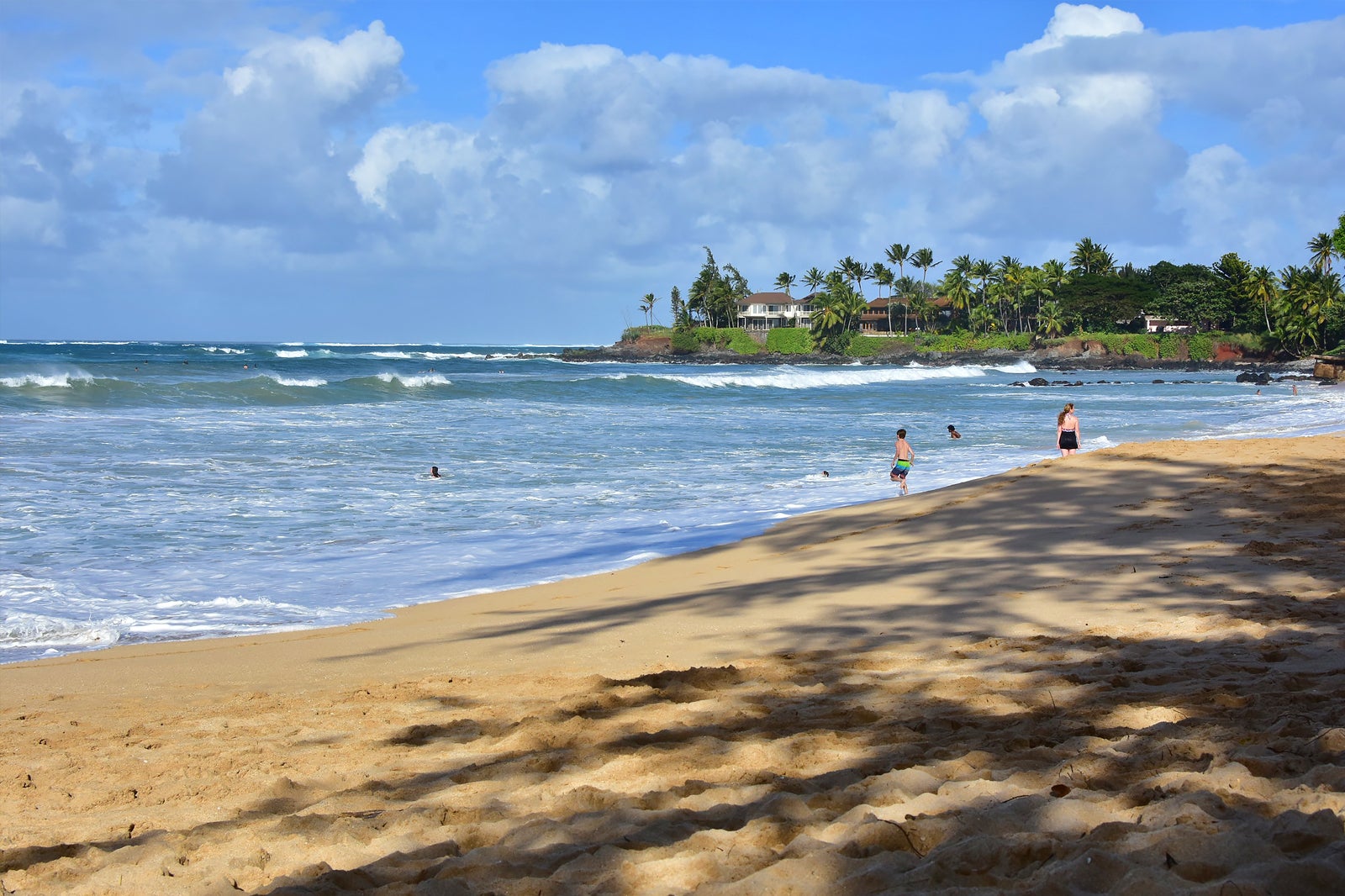 Couples
Families
Adventure
Photo
Paia is the place to be if you're looking for a seaside getaway in Maui. It's one of the best towns for this in the entire country thanks to its tranquil shore and laid-back atmosphere. The community has a distinct hippy vibe, so relaxation is easy.
Plus, Paia is located conveniently next to Ho'okipa Beach Park, which is one of the best spots anywhere on Earth for windsurfing. That means you can enjoy thrilling adventures and laid-back relaxation all in the same area.
5
Hana
What gave Maui's famous highway its name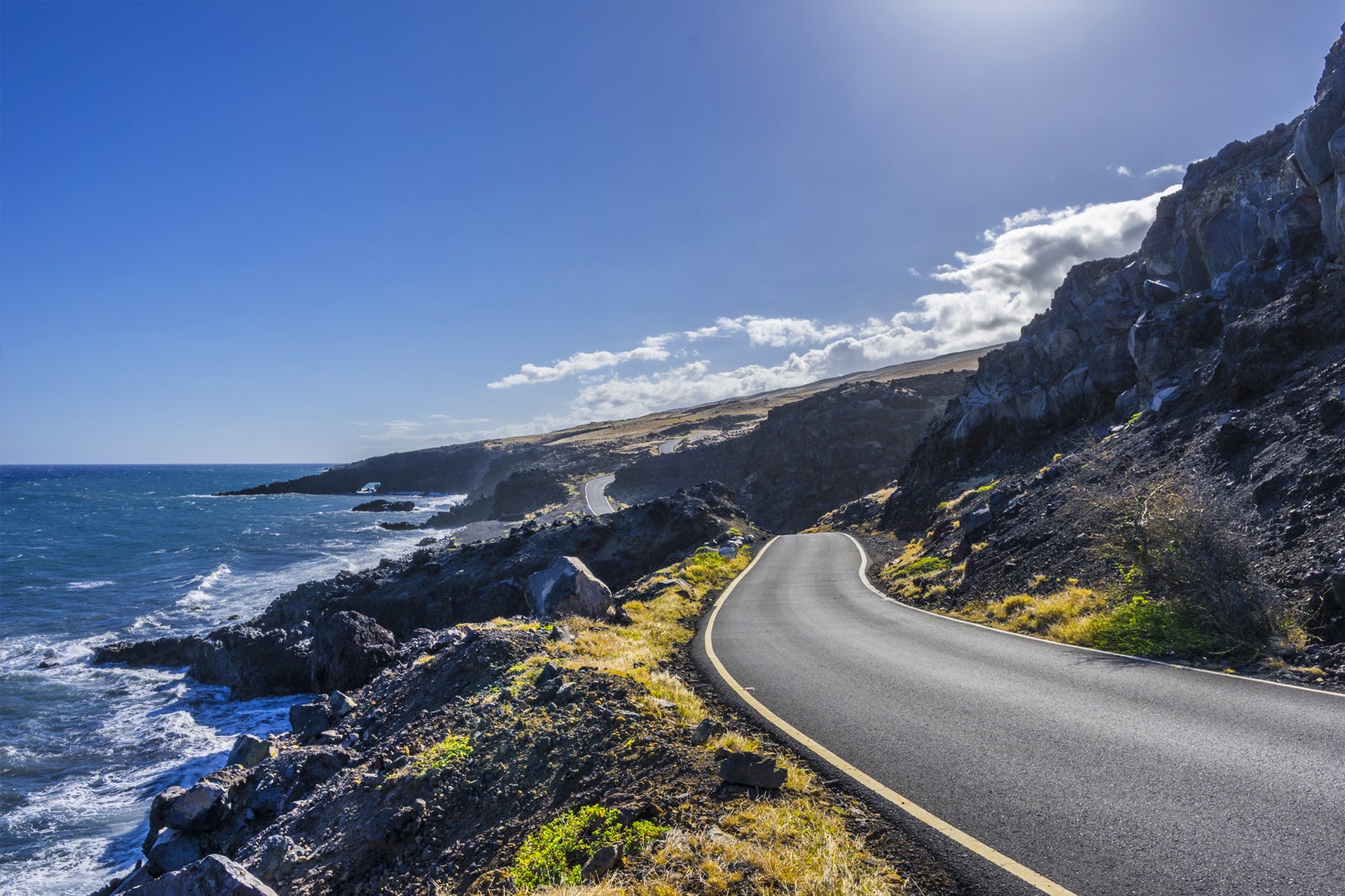 Couples
Families
Food
Adventure
History
Photo
Hana is a small village that's relatively isolated in eastern Maui. In fact, most people tend to know about the famous Hana Highway rather than Hana itself. With its isolation comes a sense of peace and tranquility that brings travellers from all over the world to visit.
Within the village, you'll find quite a few historic sites and natural features that are truly a sight to behold. You don't even have to find them yourself, as the local adventure tour takes you to all the best spots easily.
6
Lahaina
Discover Hawaiian flavours in Maui's capital
Couples
Families
Food
Adventure
History
Photo
Lahaina is the capital of Maui where you'll find plenty of culinary pleasures. A lot of travellers to Hawaii visit for the beaches, but the food is a major draw as well. With malasada and other treats available, it's no wonder foodies from all over the world are drawn here. If you visit the town of Lahaina, you can taste some of the best local food in the state.
Plus, most of the local restaurants here offer signature cocktails as well. Additionally, you'll find several boutiques offering custom crafts, clothing, and accessories that you can take home with you.
7
Kaanapali
For pristine beaches and shopping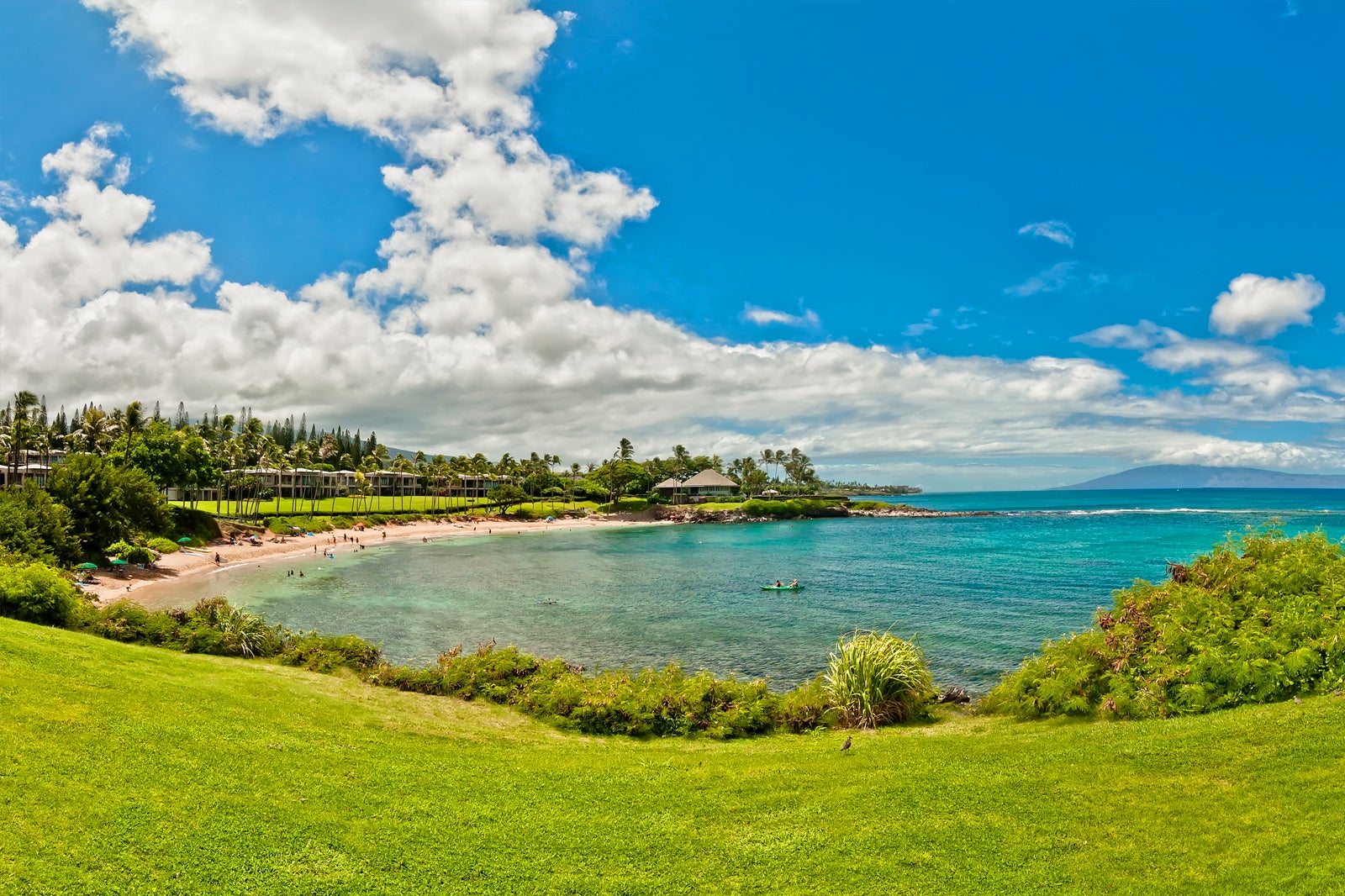 Couples
Families
Food
Adventure
History
Photo
Kaanapali is, by far, one of the most popular destinations in all of Maui. This town is where you'll find the iconic Sugar Cane Train and the Whalers Village shopping centre where you'll find a wide variety of items available that the whole family can enjoy.
Plus, the beaches here are especially pristine, with much to offer to children needing calm waters and surfers looking for waves. If you ever want to get away from the hustle and bustle of this town, Lahaina is little more than 10 minutes away by car.
8
Kula
Get a taste of the simple life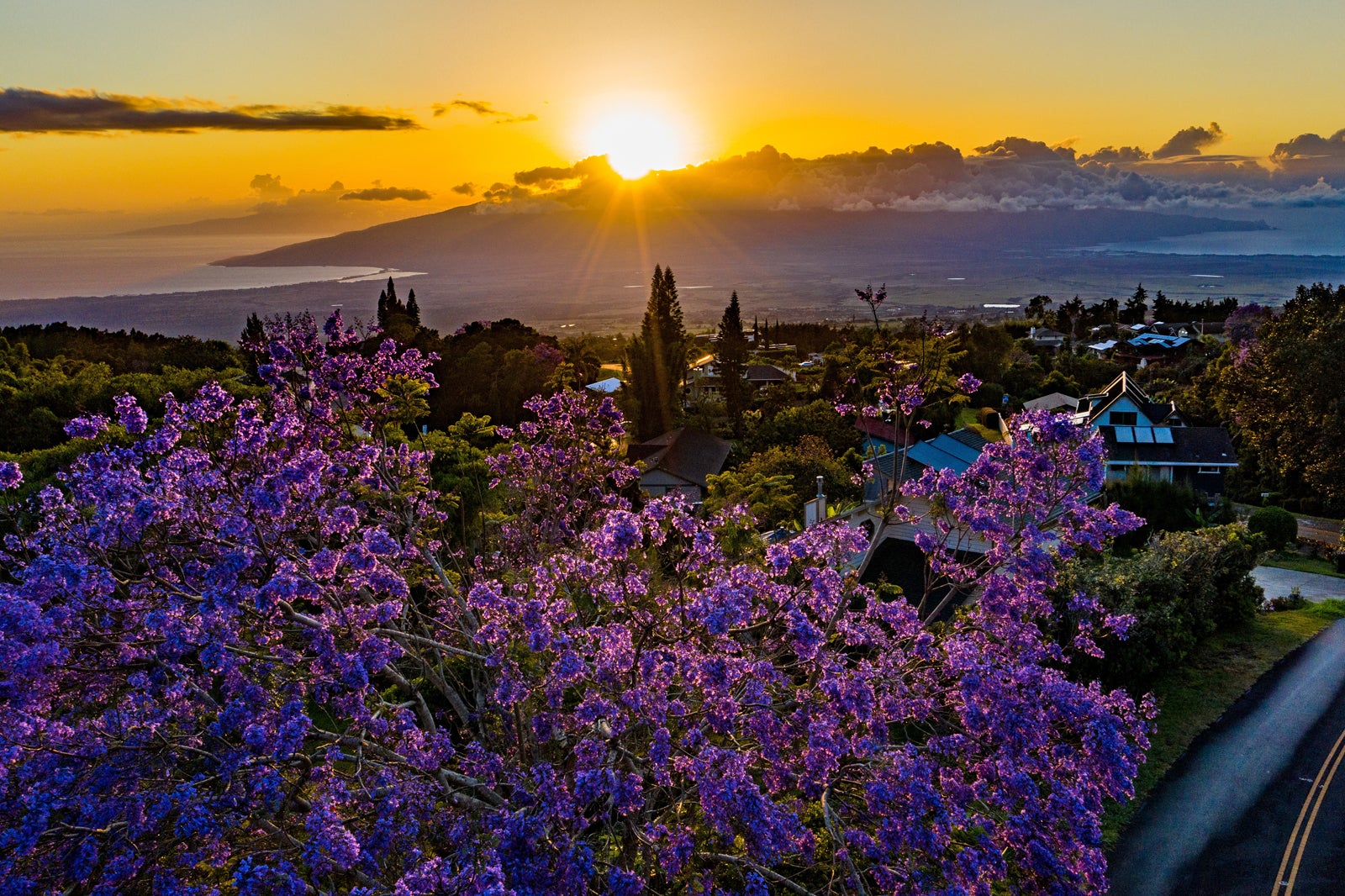 Couples
Families
Food
Adventure
History
Photo
Head to Kula if you're looking to get a taste of what the simple life is like in Maui. This community mostly thrives off farming and other handmade products, and you can take a tour of some of the local farms for yourself. They'll even include some fresh produce and other creations for you to enjoy.
You'll find historic sites here as well, and it's easy to explore it all considering just how laid back this town is and the distinct lack of crowds.
9
Kaupo
Remote but big in history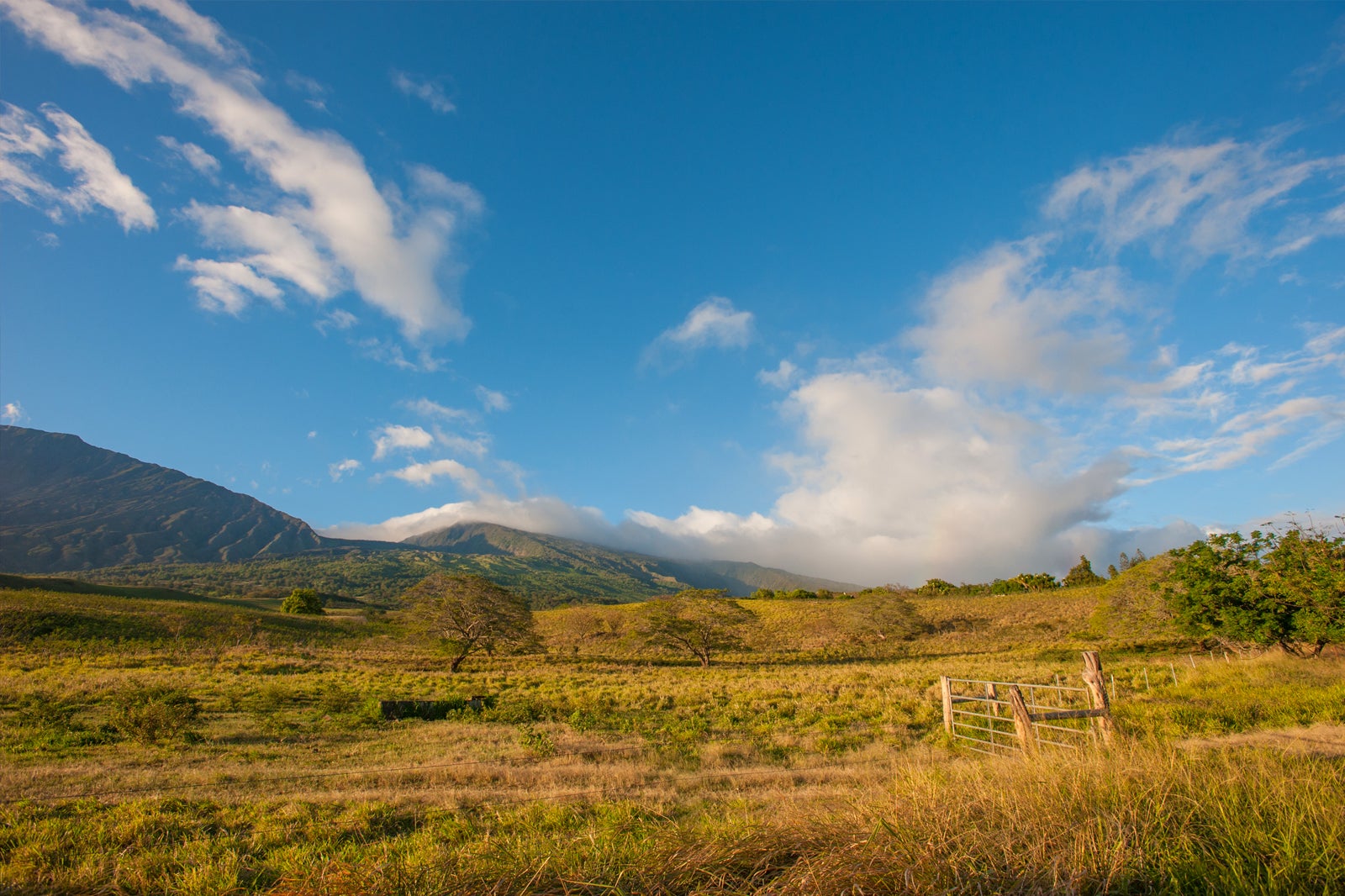 Couples
Families
Food
Adventure
History
Photo
The Kaupo area is the best place to visit in Maui if you're looking to trek through ancient Hawaiian history. It's remote and consists of basalt rock and withered grasslands.
If you do plan to venture on this rewarding path, travelling too far past Kaupo village will be met with a road that's increasingly difficult to navigate. A lot of local car hire won't let you travel this path, as there are rough roads and too many potholes. The ranch lands are also quite scenic and relaxing, and you'll feel like you're in cowboy country.
10
Keokea
Home to Maui's natural wonders
Couples
Families
Food
Adventure
History
Photo
The small town of Keokea is one of the best places to see the natural features of Maui that are known all around the world. This town is situated approximately 2,860 feet above sea level along the edges of Mount Haleakala.
Because of this height, you can see out for miles, making it the perfect destination to take in the vibrant greenery of the area as well as the stunning vistas, shining blue waters, and awe-inspiring peaks.
Back to top